OCAU News
TheRes Album Cover (0 Comments) (link)
Wednesday, 2-May-2007 16:46:26 (GMT +10) - by Agg


OCAU member Drillbit from Perth band The Resonance, who of course made the theme tune for our podcast, has an interesting little snippet. He was looking for an album cover for their latest release and stumbled across this thread in our Photography forum. Photographer Fortigurn aka taiwanboi was keen for his pic to be used. Drillbit says: I did a few different versions and sent them to overseas buddies for vibe. Eventually I ended up with this final version. Initially it will be released on a San Francisco label. Internationally they will only do online distro. So that means iTunes, AOL music, MSN... it's a start.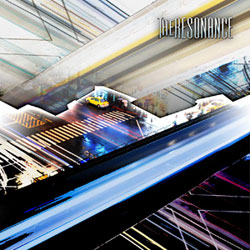 click to enlarge


Pretty cool. Find out more about the band and listen to their music here on MySpace.




Return to OCAU's News Page

All original content copyright James Rolfe. All rights reserved. No reproduction allowed without written permission.