OCAU News

I just noticed these two classic PCDB entries from thydzik have been updated, so it's worth dusting them off in case you haven't seen them before:



click each pic for its entry


Also, here's a mod that appeals to me, in our Modding forum. It's based on the 50th Anniversary colour scheme used last year by Yamaha's MotoGP bikes. Very detailed worklog here: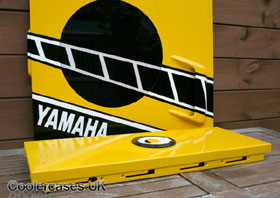 click for the thread
Return to OCAU's News Page

All original content copyright James Rolfe. All rights reserved. No reproduction allowed without written permission.