Advertisement:

---
OCAU News
Casey Stoner, MotoGP Champ (and Japan F1 this arvo!) (7 Comments) (link)
Sunday, 30-September-2007 00:36:48 (GMT +10) - by Agg


Just a quick note of congratulations to Australia's Casey Stoner for taking out the MotoGP World Championship last weekend: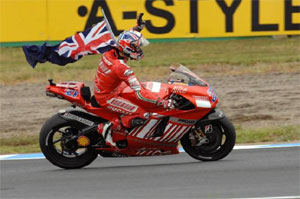 Casey is the first Australian Motorcycle Grand Prix World Champion since Mick Doohan in 1998. It's also good to see Ducati win, as they are a relatively small manufacturer and have broken the Honda/Yamaha (and to a lesser extent Suzuki) domination since the mid 1970's. Next year should be very interesting indeed.

Also, if you're a fan of motorsport or just want a break from those other sports everyone's going on and on about this weekend, take note that today (Sunday) on Ch10 at 2pm (Sydney time, anyway) the Japanese F1 Grand Prix is being shown live for a change, instead of the usual very early morning timeslot. Chainbolt is on the ground at the circuit and has been putting photos and interesting info into this thread in our Motoring Forum: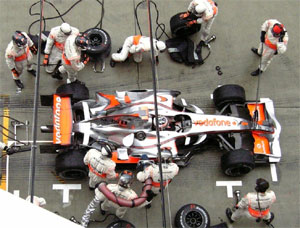 click for the thread
Return to OCAU's News Page
---
Advertisement:



All original content copyright James Rolfe. All rights reserved. No reproduction allowed without written permission.

Advertisement: