Advertisement:

---
OCAU News
Scorptec PC Buildoff Winner! (7 Comments) (link)
Wednesday, 28-November-2007 20:56:56 (GMT +10) - by Agg


The Scorptec PC Buildoff Competiton was held on the weekend. Congratulations to Michael aka Warhead from our forums who is a worthy champion!

The system was assembled in just over 18mins!!! As the winner of the Scorptec 2007 PC Build Off competition, Michael gets to keep the whole PC that he built!

Specifications:
Intel Core 2 Quad Q6600 CPU

Gigabyte GA-P35-DS3P Motherboard

OCZ 2GB Kit (2 x 1GB) PC-6400, 800Mhz DDR2 RAM

XFX GeForce 8800GT, 512Mb, "Alpha Dog Edition", Dual DVI

Seagate 250GB, 7200rpm, SATAII/300, 16Mb Cache

Pioneer 8x/18x Dual/Single DVD Burner

Logitech Cordless Desktop Wave Keyboard/Mouse Combo

Acer 22" Widescreen LCD, 5ms, DVI, HDCP

NZXT Hush Black Case with Blue LED

OCZ StealthXStream 600W PSU, SLI Ready

Plantronics Audio 360 Stereo Headset

Microsoft Windows Vista Ultimate OEM
Here's some photos from the day: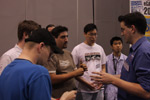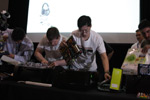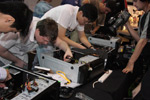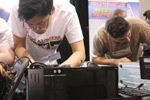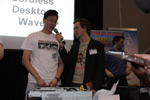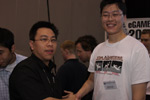 So, congrats again to Warhead and thanks to Scorptec for organising a cool competition!




Return to OCAU's News Page
---
Advertisement:



All original content copyright James Rolfe. All rights reserved. No reproduction allowed without written permission.

Advertisement: