Advertisement:

---
OCAU News
LG X100 Review (4 Comments) (link)
Wednesday, 23-July-2008 14:19:59 (GMT +10) - by Agg


Ikariya has written up an impressively detailed review of LG's X100 ultra-portable notebook. Still much more expensive than say an EeePC, but when you think of the possibility of a device with a 10.6" screen that may nearly compete with a full-size laptop, there is a certain cool-factor to that. Its weight is even supposed to be the same as an EeePC at just over 1kg. So, I pulled out my wallet and went for it. Here is what I found after 1 week of putting it thru its paces...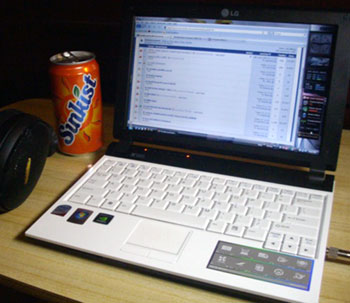 click for the review!
Return to OCAU's News Page
---
Advertisement:



All original content copyright James Rolfe. All rights reserved. No reproduction allowed without written permission.

Advertisement: