Advertisement:

---
OCAU News
Koala Bears Heatwave (46 Comments) (link)
Wednesday, 4-February-2009 14:04:34 (GMT +10) - by Agg


Well, 3 people have sent me these pics now, so I'd better post them! Thanks to Lil, James and Allen for these. :)

At home in Victoria the temperature has been above 44 degrees all week and they are forecasting another week of 40+ temperatures. Power is failing, trains have stopped running because tracks are buckling under the heat. Itís just scorching weather and it seems that the people are not the only ones suffering.

Check out these photos of a little Koala which just walked onto a back porch looking for a bit of heat relief. The woman filled up a bucket for it and this is what happened!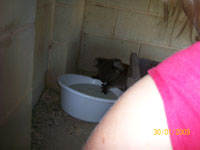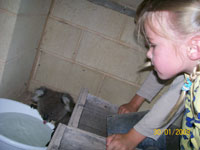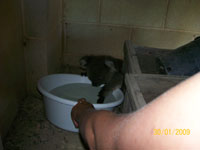 click pictures to enlarge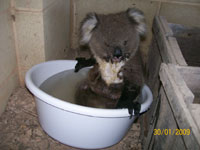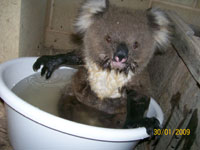 click pictures to enlarge
Return to OCAU's News Page
---
Advertisement:



All original content copyright James Rolfe. All rights reserved. No reproduction allowed without written permission.

Advertisement: