Advertisement:

---
OCAU News
AMD Athlon II X4 620 (0 Comments) (link)
Monday, 2-November-2009 00:16:31 (GMT +10) - by Agg


mAJORD has an impressively detailed review of AMD's Athlon II X4 620, a budget quad-core CPU. Athlon II X4 is codename Propus - A Quad-core Phenom II in every way, but with NO L3 Cache. That's really all there is to it. The plus side though, is that the die size is considerably smaller. ... End result.. more chips can fit on a single wafer.. many more infact, so they can be sold a LOT cheaper. Good for us.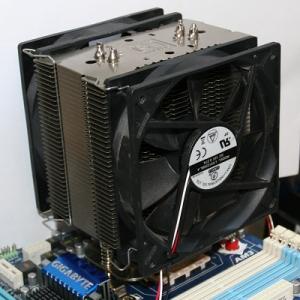 Click for the review!
Return to OCAU's News Page
---
Advertisement:



All original content copyright James Rolfe. All rights reserved. No reproduction allowed without written permission.

Advertisement: