Advertisement:

---
OCAU News
2010 OCAU Bake-off (0 Comments) (link)
Monday, 12-July-2010 13:37:12 (GMT +10) - by Agg


From Amfibius: Time for another Bake-off! This is a traditional annual OCAU event which tends to attract many entries. As per our tradition, the crazier the cake the better. Previous entries have clearly shown why this subforum is called "GEEK FOOD" with bits of electronics baked into cakes, homages to computers, and so on. Help celebrate our nerdiness with more sugary creations - enter this year's bake-off!!!

The prize is to be immortalized in the OCAU Bake-off wall of fame, with your creation posted every year to remind everyone of what a legend you are.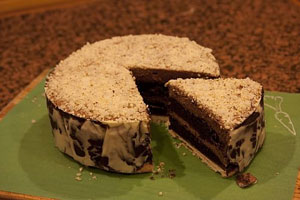 click for the thread!



And while you're in a baking mood, I notice games.on.net have a contest for a PS3 which involves making them a birthday cake.

this time, the cake is NOT a lie!




Return to OCAU's News Page
---
Advertisement:



All original content copyright James Rolfe. All rights reserved. No reproduction allowed without written permission.

Advertisement: