Advertisement:

---
OCAU News
PlayStation Controller Coffee Table (27 Comments) (link)
Monday, 23-August-2010 11:30:17 (GMT +10) - by Agg


Phi sent in some info and photos of a very cool project by his neighbour, Mark M: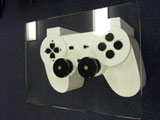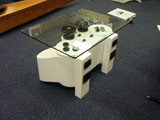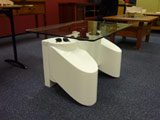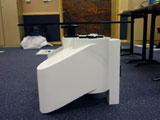 I made the Playstation controller coffee table for my year 12 major work, as an Industrial Technology project. I made the whole controller out of Plywood, MDF and Veneer on Veneer. I used the MDF for the R and L legs and the Veneer on Veneer for the 2 analogue joysticks as the 6mm Bendy Plywood wouldnít bend around such a small diameter. To bend around the Handles I used 6mm Bendy Plywood. To give the finish of the playstation controller coffee table I used polyurethane full gloss finish. I used White gloss for the whole controller and the Black gloss for the Buttons.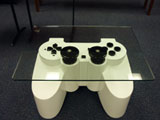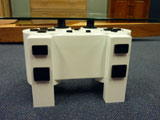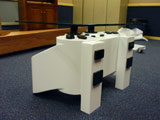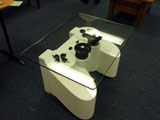 The whole project took me 20 weeks on and off during school time, in and out of class. Besides the fact that I needed to build something for my major year 12 project, I wanted to build something different and unique, giving me the most marks possible. At this very time it is getting marked for my High school Certificate (Year 12). So once the results come in Iíll let you know how I go, Iím hoping to top the state. Hope you like it. :)
Return to OCAU's News Page
---
Advertisement:



All original content copyright James Rolfe. All rights reserved. No reproduction allowed without written permission.

Advertisement: