Advertisement:

---
OCAU News
ASUS Crosshair Formula IV vs Crosshair Extreme IV (2 Comments) (link)
Tuesday, 12-October-2010 19:56:27 (GMT +10) - by Agg


Youngpro has compared the ASUS Crosshair Formula IV and Crosshair Extreme IV motherboards, with a focus on CrossFire vs Lucid Hydra for multi-GPU performance. For some time now the Crosshair Formula series from ASUS has been the premier board of choice for those pushing the AMD platform. It has had superior efficiency, superior performance and in all but some subzero scenarios has provided better clocking of AMD cpus. Now ASUS have brought a new player to the market, the Crosshair 4 Extreme, with a bunch of new features to boot.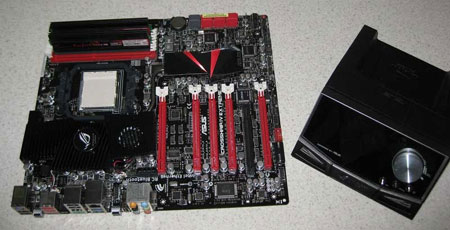 Click for the article!
Return to OCAU's News Page
---
Advertisement:



All original content copyright James Rolfe. All rights reserved. No reproduction allowed without written permission.

Advertisement: