OCAU News

Just to give everyone a bit of a change of pace on OCAU, we're occasionally going to put out some editorial articles focusing on a particular technology issue or development; something to get hopefully get you thinking or at the very least, you can tell us if we're right or wrong.

For want of a better phrase, we're calling them 'blog' articles, but I promise that we won't be posting any bad poetry about that cute girl in English class who's obsessed with Justin Beiber and doesn't even know we exist. It'll be nothing but hard-hitting discussion, honest.

In the first entry, I ruminate about the changes in technology we've seen over the last 11 years. Old-man-style rambling? Perhaps, but we've certainly come along way in a short time...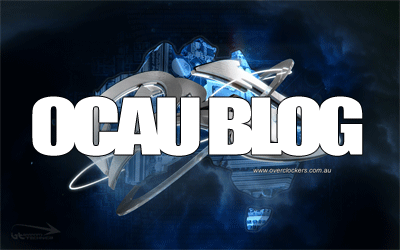 Click here for the article!
Return to OCAU's News Page

All original content copyright James Rolfe. All rights reserved. No reproduction allowed without written permission.