OCAU News
Team.AU Benching Weekend Report (0 Comments) (link)
Tuesday, 29-March-2011 15:37:16 (GMT +10) - by Agg


Team.AU have posted a big report of their recent benching weekend. Lots of overclocking, record-breaking and the usual shenanigans when there's 500L of liquid nitrogen available: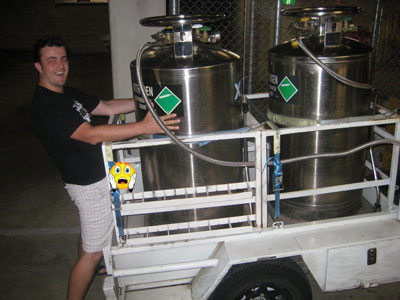 Click for the report!
Return to OCAU's News Page

All original content copyright James Rolfe. All rights reserved. No reproduction allowed without written permission.