Advertisement:

---
OCAU News

I'm very pleased to announce our official OCAU Mobile App! This gives you full forum functionality on your iPhone or iPad. Here's some screenshots of it in action: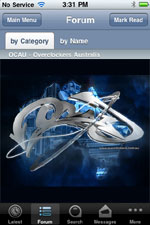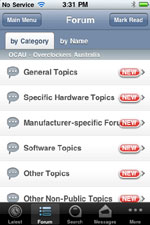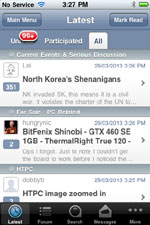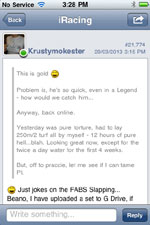 Here's the details:
- The app has a one-off fee of $29.95 AUD inc GST, which gives you full access to the forums with your normal login account.
- For Sale threads posted via the app will incur a $1.10 AUD fee inc GST. This is in line with a new policy which we will be extending to transactions via normal web browsers soon.
- The app is only available for Apple iOS at the moment, as based on our analytics almost nobody on OCAU is using Android yet.

Feel free to ask any questions in the comment thread for this news post. Let's get mobile!

Agg update: APRIL FOOLS! Obviously. :) Thanks to Sciby for posting it this year while I was away.




Return to OCAU's News Page
---
Advertisement:



All original content copyright James Rolfe. All rights reserved. No reproduction allowed without written permission.


Advertisement: