Latest OCAU News

Thanks to HyRax1, aftahours, takai and EvilGenius this week!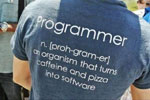 Data Retention Bill Introduced to Parliament (8 Comments) (link)
Friday, 31-October-2014 13:09:55 (GMT +10) - by Agg


The Government have introduced the Data Retention bill to Parliament. Malcolm Turnbull's speech is here. The bill will require companies providing telecommunications services in Australia, carriers and internet service providers to keep a limited, prescribed set of telecommunications data for two years. The bill amends the Telecommunications Interception and Access Act 1979 (interception act), and the Telecommunications Act 1997 (telecommunications act). Coverage here and here. Telstra and Optus have apparently welcomed the legislation, but Electronic Frontiers Australia are concerned about misuse by copyright trolls, and the AFP confirm that targeting illegal downloaders is definitely something that will be aided by this. The Opposition has confirmed that it will move to delay the debate and passage of the legislation until 2015 to allow proper scrutiny.

Discussion continues in this thread.




Friday Afternoon (1 Comments) (link)
Friday, 31-October-2014 13:05:38 (GMT +10) - by Agg


A research company says that female gamers outnumber males, on PCs. For all practical purposes it's a 50/50 split, but once you get into decimal places, female PC gamers do slightly outnumber males. Women represent 50.2 percent of PC gamers across all genres, including social (Facebook, Kongregate), versus 49.9 percent for men. The scales dip slightly further toward women when it comes to the RPG genre, with 53.6 percent of the market made up of women, while men represent 46.5 percent. In the FPS and MMO genres, however, 66 percent of players are men.

The AFP has expressed concerns about camouflaged internet. The Australian Federal Police (AFP) has said that the anonymous nature of the internet continues to be a concern for the law-enforcement agency, and that it is reliant on global partnerships with law-enforcement agencies around the world to continue to effectively tackle crime online.

PS4 users might want to hold off on firmware updates, with reports of widespread bricking. Version 2.00, codenamed "Masamune," boasted a number of notable feature updates including uploading gameplay videos to YouTube, sharing games with friends over the Internet and system themes. However, the update has been tainted by widespread reports that putting the system into standby mode (now dubbed "Rest Mode") prevents the console from reawakening. Both of the consoles in our office encountered the same issue. Bugs with YouTube functionality have also been reported.

HardOCP have been playing with GeForce GTX 980 SLI. What do you get when you take two NVIDIA GeForce GTX 980 video cards, configure those for SLI, and set those at your feet for four weeks? We give our thoughts and opinions about actually using these GPUs in our own system for four weeks with focus on performance, sound profile, and heat generated by these cards.

A few people sent word that YouTube seems to now support 60FPS.



Motherboard:
MSI Z97 Gaming 9 AC Motherboard on Modders-Inc
ECS Z97-PK Deluxe mATX Motherboard on Legit Reviews
Supermicro X10DRi-T (Intel C612) Server Motherboard on TweakTown
ASUS X99-A Motherboard on Hardware Secrets
Gigabyte GA-X99-UD4 Motherboard on PureOverclock
ASRock X99 WS Motherboard on ThinkComputers.org
ASRock X99 Extreme11 Motherboard on The SSD Review

Storage:
LaCie D2 Thunderbolt 2 6TB External Desktop Storage Device on TweakTown
Seagate 1200 SSD 400GB SAS 12Gb/s on NikKTech
LaCie D2 Thunderbolt 2 128GB SSD Storage Upgrade Kit on TweakTown
SanDisk Ultra II 480GB SSD on TweakTown
Corsair Voyager Air 2 Mobile Wireless Storage 1 TB on Madshimps

Network:
D-Link DIR-880L Wireless AC1900 Gigabit Cloud Router on Legit Reviews
Linksys WRT SE4008 Eight-Port Gigabit Switch on TweakTown

Audio:
SteelSeries Siberia V3 on LanOC
ROCCAT Kave XTD Stereo Gaming Headset on Benchmark Reviews
Sennheiser Momentum On-Ear Headphone on ModSynergy
Corsair Gaming H1500 on Hardware Heaven

Videocard:
HIS Liquid-Cooled R9 290X Hybrid IceQ on Techspot
PowerColor R9 285 TurboDuo OC on Ocaholic
Sapphire R9 285 Dual-X OC Video Card on Techware Labs
ASUS GeForce GTX 970 4GB STRIX OC Video Card on TweakTown
GALAX GeForce GTX 980 SOC on Guru3D
MSI GeForce GTX 980 Gaming 4G on Ocaholic

HTPC:
Pivos XIOS XS Entertainment Center on Madshrimps
Steiger Dynamics Maven Core HTPC on PC Perspective

Cooling:
NZXT Kraken X41 Liquid CPU Cooler on ThinkComputers.org
Fractal Design Core 3300 Mid-Tower Chassis on eTeknix

RAM:
Kingston HyperX Fury 16GB 1866MHz DDR3 Memory Kit on FutureLooks
Func MS-2 Mouse on Ocaholic

PSU:
Seasonic Platinum Series 1050W on Tech Powerup
Corsair HX1000i Modular Power Supply on eTeknix

Portable:
NVIDIA SHIELD Tablet on Overclockers Club
Moto X (2nd Gen) Smartphone on Hot Hardware




Wednesday Night (15 Comments) (link)
Wednesday, 29-October-2014 23:33:57 (GMT +10) - by Agg


Telstra have shut down GameArena, as promised last month. The website itself hasn't been fully functional for a while now, but it's sad to see the final nails being put into the coffin. I think most of us reading this site have, at one time or another, played games using GameArena's servers. I know I have. An email sent to Telstra through retail communications stated that GameArena.com.au "no longer fits in Telstra Media's strategy". If you go to the domain now you just get a message about Google Play.

iiNet will be expanding their free WiFi to Victoria. The telco pushed go on the first three wi-fi regions - in the Melbourne, Ballarat and Bendigo CBDs - today, adding to the list of cities across the country where the ISP has been contracted to roll out free wi-fi networks under various digital economy-boosting schemes. I used the free WiFi in Adelaide a few weeks ago and it was pretty cool to be exploring the city and not using up my mobile data allowance.

If you're feeling like a flashback, there's a History of Linux article from a hacker's (as in tinkerer's) perspective on LinuxUser. The original code of Linux was written for fun, or in Eric Raymond's phrase, to 'scratch the itch' of Linus Torvalds, and later to satisfy the enthusiasm and programming itch of an assortment of hackers and hobbyists who, for the most part, had grown up in the age of the ZX80 and the BBC Micro, Acorns and Apricots, for which the code was often available – and hackable.

Tweaktown have an android smartphone showdown posted, covering the Galaxy S5, Note 3, Xperia Z2, G3 and Nexus 5. We pit five of the best phones on the market against one another, in a battle of the flagship Android smartphone showdown. Who takes the benchmark crown?

This only applies to US citizens but it's interesting anyway - a Pentium 4 class action suit. A proposed settlement has been reached in a class action lawsuit alleging that Intel manipulated the performance benchmark scores for its first-generation Pentium 4 processors and that HP aided and abetted Intel's allegedly unlawful conduct. Intel and HP deny any liability and all claims of misconduct and Intel contends that the performance benchmarks challenged by Plaintiffs fairly measured the performance of the Pentium 4 processor.

If you've been following the Rosetta mission to land a probe on a comet in November, you might enjoy this video which is a cross between a promo for the mission, a scifi trailer and an inspirational film. Based in humanity's future, it is not clear what powers the master and apprentice possess, but they obviously have powers way beyond our comprehension, making the cutting edge CGI beautiful to watch.




Tuesday Night Reviews (1 Comments) (link)
Tuesday, 28-October-2014 23:55:37 (GMT +10) - by Agg


Input Etc:
Tt eSport PoseidonZ keyboard on ocaholic.
Roccat Kave XTD mouse on HWHeaven.

Audio Visual:
Y-Cam Bullet HD 1080 (2nd Generation) camera on Vortez.
Tt eSports Verto headset on TechnologyX.
Razer Kraken 7.1 Chroma Gaming Headset on LegitReviews.
HMDX Craze Bluetooth Earbuds on LegitReviews.
Gigabyte FORCE H3X Headset on PureOC.
Gigabyte Force H3X Gaming Headset on eTeknix.

Storage:
SanDisk Ultra II 240 GB SSD on Guru3D.
Intel 530 Series 480GB SSD on Tweaktown.
QNAP HS-251 Fanless NAS on TechPowerUp.
Transcend MTS800 M.2 2280 SATA SSD 128GB on TheSSDReview.

Cases:
Silverstone Fortress FT05 on BenchmarkReviews.
Phanteks Enthoo EVOLV on ThinkComputers.
DeepCool Steam Castle Micro ATX on NikKTech.

Portable & Prebuilt:
Samsung Galaxy Note 4 on MegaTechNews.
Alienware Area-51: Triangular, Tri-SLI GTX 980, Haswell-E prebuilt machine on HotHardware.
ECS LIVA Windows Based Mini PC on PCPerspective.
PC Specialist Vortex 440 System prebuilt PC on eTeknix.
Apple iPhone 6 Plus Smartphone on Tweaktown.

Cooling:
SilverStone SST-AR06 Low-profile CPU Cooler on eTeknix.
Cooler Master Nepton 240M all-in-one watercooler on ocaholic.

Video Cards:
HIS Radeon R9 290X Hybrid IceQ 4GB (Liquid Cooled) on LegionHW.
Gigabyte GeForce GTX 970 G1 on ThinkComputers.

Misc:
Crucial Ballistix Sport 16GB DDR4 memory on Vortez.
D-Link DHP-339AV PowerLine 3-Port Network Kit on ModSynergy.
Asus Maximus Vii Hero Motherboard on TechWareLabs.
Chieftec A135 Series APS-850CB PSU on ocaholic.



Want more news? View previous 7 days, 14 days, 30 days or monthly archives.
All original content copyright James Rolfe.
All rights reserved. No reproduction allowed without written permission.
Interested in advertising on OCAU? Contact us for info.


Recent Content


Google Chromecast


MyGica ATV510B Enjoy TV


Thecus N5550


SiliconDust HDHomeRun Dual


Intel Haswell on MSI Z87 MPOWER


Corsair AX860i PSU


Bauhn AMiD-9743G Android Tablet (3G, GPS)