Latest OCAU News

Friday again!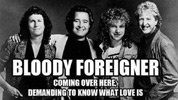 AMD Radeon RX480 Reviews (4 Comments) (link)
Thursday, 30-June-2016 07:13:49 (GMT +10) - by booj


Late last night AMD launched their next generation Polaris based RX480 Graphics Card. Is it the compelling mid range GPU AMD has been touting? Here is a list of reviews:

Anandtech
Custom PC Review
Guru3D
Hardware Canucks
Hardware Heaven
Hot Hardware
LanOC Reviews
Legit Reviews
PC Perspective
Phoronix (Tested with Linux)
Tech ARP
Techgage
TechPowerUp
TechPowerUp (Crossfire)
Techspot
The Tech Report
TweakTown




Wednesday Morning Reviews (0 Comments) (link)
Wednesday, 29-June-2016 08:37:51 (GMT +10) - by booj


Motherboards:
GIGABYTE X99-Phoenix SLI (Intel X99) on TweakTown.
Gigabyte X99 Designare EX on Hardware Asylum.

Graphics Cards:
MSI GTX 1070 Gaming X 8 GB on Techpowerup.
EVGA GeForce GTX 1080 SC Gaming ACX 3.0 on Legit Reviews.
MSI GeForce GTX 1070 Gaming X 8G on TweakTown.
NVIDIA GeForce GTX 1070 on TechGage.

Cases:
Thermaltake CORE P5 Open Air Mid Tower Case on Modders-Inc.
Fractal Design CORE 500 Mini-ITX Small Form Factor Chassis on TweakTown.
Raidmax Narwhal Midi Tower on NikKTech.
be quiet! Dark Base Pro 900 on Vortez.
Be Quiet! Dark Base 900 PRO on Guru3D.

Cooling:
Cryorig A40 AIO Water Cooler on OCinside.
Alphacool Eisbaer 240mm AIO Liquid CPU Cooler on Legit Reviews.
Alphacool Eisbaer 240 on techPowerUp.
Alphacool Eisbaer 240 Liquid CPU Cooler on NikKTech.

Input etc:
Corsair's K70 RGB Rapidfire gaming keyboard on The Tech Report.
Bloody B188 Light Strike Keyboard on Benchmark Reviews.
SteelSeries Rival 700 Gaming Mouse on Funky Kit.

Mobile and Laptops:
Razer Blade Stealth on Hot Hardware.
Acer Chromebook 14 on Techspot.
HTC 10 Smartphone on ThinkComputers.
Huawei MateBook on PC Perspective.

Misc:
Synology Diskstation DS416j NAS on OCC.
GELID ZenTree USB Charging Station on TechARP.
Intel Compute Stick on Anandtech.
Roam-e Flying Selfie Drone on CNET.
Razer ManO'War Wireless PC Gaming Headset on Madshrimps.




Space Festival in Melbourne (0 Comments) (link)
Tuesday, 28-June-2016 13:56:20 (GMT +10) - by Agg


I just happened across this - it looks like Melbourne's first Space Festival, the Final Frontier Festival is on from tomorrow (Wednesday) until Sunday. I don't have much more info so check out the website for details, but it looks like tomorrow might be some kind of free family day? Anyway, discussion in this thread.




Tuesday Afternoon (3 Comments) (link)
Tuesday, 28-June-2016 13:22:28 (GMT +10) - by Agg


Quake recently turned 20. Twenty years ago today, id Software released Quake. Following a multiplayer test that gave the world a first glimpse of the studio's new, cutting edge 3d engine, the full game arrived on June 22, 1996. Its bizarre mash-up of medieval architecture and crunchy, industrial weaponry didn't run through the sequels, which have focused on both singleplayer and multiplayer combat, and there hasn't been anything else quite like it in the two decades since release.

The "forced Windows 10 upgrade" jokes continue, but one woman took it seriously, took Microsoft to court and won. One $10,000 judgment against Microsoft isn't going to make a blip in the company's financial earnings or its overall Windows 10 trajectory. But it neatly caps a year of self-inflicted damage regarding Windows 10 and Microsoft's free upgrade. The repeated changes to Windows 10's upgrade policy, mandatory telemetry collection, and decisions to kill off patch notes and make all updates mandatory (plus the issues with UWP and gaming) have collectively left a bad taste in many users' mouths.

Boneburner noticed that Oculus have dropped DRM from their VR software. The Oculus team has reversed course on one of its most unpopular decisions since launching the Rift VR headset in April: headset-specific DRM. After weeks of playing cat-and-mouse to block the "Revive" workaround that translated the VR calls of Oculus games to work smoothly and seamlessly inside of the rival HTC Vive, Oculus quietly updated its hardware-specific runtime on Friday and removed all traces of that controversial DRM.

A learning humanoid robot has escaped its lab for a second time. Despite several rewrites of Promobot's artificial intelligence, the robot continued to move toward exits. "We have changed the AI system twice," Kivokurtsev told the Mirror. "So now I think we might have to dismantle it."

TechSpot compare six generations of GeForce graphics. With the release of Pascal the time has come to revisit history and see how 6 generations of Nvidia GeForce graphics cards compare. From Fermi-based GTX 480 to today's flagship, the GTX 1080, how much faster do you think today's cards are?

The concept of an Open Internet has been upheld in court. The idea of "net neutrality" and democracy of access was inherent in the 'Net's original design, said Jennifer Holt, a UCSB associate professor and researcher of digital media infrastructure policy. For providers like AT&T and Verizon, which had appealed the Federal Communications Commission's 2015 decision that Internet service providers (ISPs) delivered a public utility, a more profitable business model was to be able to "favor their own services, or allow them to collect higher fees for prioritized carriage," Holt was quoted in a UCSB press release.

This is from a year ago but I missed it the first time around - Sniper spotted that NASA have released thousands of Apollo Moon Mission photos onto Flickr. Recently, NASA uploaded just about every image captured by Apollo astronauts on lunar missions, which you can find on their Project Apollo Archive Flickr account. There are some 8,400 photographs in all at a resolution of 1800 dpi, and they're sorted by the roll of film they were on. Meanwhile we seem to have another mini Moon.

ArsTechnica report on Apple's new file system. Apple announced a new file system that will make its way into all of its OS variants (macOS, tvOS, iOS, watchOS) in the coming years. Media coverage to this point has been mostly breathless elongations of Apple's developer documentation. With a dearth of detail I decided to attend the presentation and Q&A with the APFS team at WWDC. Dominic Giampaolo and Eric Tamura, two members of the APFS team, gave an overview to a packed room; along with other members of the team, they patiently answered questions later in the day. With those data points and some first-hand usage I wanted to provide an overview and analysis both as a user of Apple-ecosystem products and as a long-time operating system and file system developer.

Here's a cool project, the Megaprocessor. The Megaprocessor is a micro-processor built large. Very large. Like all modern processors the Megaprocessor is built from transistors. It's just that instead of using teeny-weeny ones integrated on a silicon chip it uses discrete individual ones like those below. Thousands of them. And loads of LEDs.



Want more news? View previous 7 days, 14 days, 30 days or monthly archives.
All original content copyright James Rolfe.
All rights reserved. No reproduction allowed without written permission.
Interested in advertising on OCAU? Contact us for info.

Recent Content


Crucial BX200 SSD


ADATA SP550 240GB SSD


Lexar Jumpdrive M20i Flash Drive


Lexar Jumpdrive M20c Flash Drive


Thecus N5810PRO 5-Bay UPS NAS


Synology DS715


Ainol Mini PC