Latest OCAU News
Monday Afternoon Reviews (0 Comments) (link)
Monday, 21-May-2018 15:23:09 (GMT +10) - by Agg


Cooling:
Jonsbo CR-201 RGB CPU Cooler on NikKTech.
Noctua NF-A12x25 Fan on Vortez.

Audio Visual:
Creative Outlier Black Bluetooth Headset on MadShrimps.
1MORE Quad Driver Earphones on APHNetworks.
HyperX Cloud Flight headset on TechPowerUp.

Input Etc:
Cooler Master WR530 Wrist Rest and MP510 Mouse Pad on LanOC.
GAMDIAS ZEUS P1 RGB Optical Gaming Mouse on NikKTech.
MSI Vigor GK80 Gaming Keyboard on OCClub.

Portable & Prebuilt:
Nokia 8 Sirocco smartphone on CNet.
ASUS ZenFone Max Pro M1 preview on TechARP.
Xiaomi Redmi Note 5 "Camera Beast" on TechARP.

Misc:
Gigabyte X470 Aorus Ultra Gaming motherboard on Guru3D.
Reolink Argus 2 Wire-Free Security Camera on Tweaktown.
Mini-ITX Case Review Round-Up: Taku, SG13, & Core V1 video by GamersNexus.



Friday again!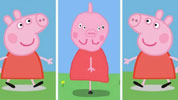 Defyant's Project Fractal Nano White (0 Comments) (link)
Friday, 18-May-2018 10:34:47 (GMT +10) - by Agg


Defyant has posted a worklog for his latest modded PC, "Project Fractal Nano White". As always the end result is very impressive: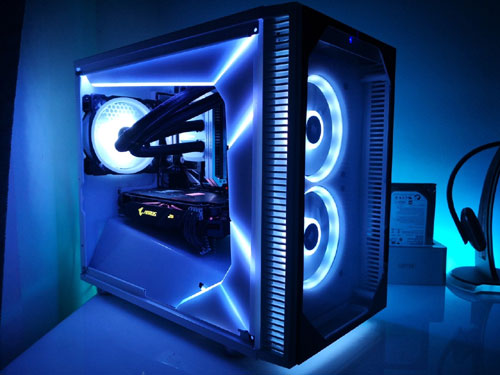 click for the worklog!






Friday Morning Reviews (0 Comments) (link)
Friday, 18-May-2018 10:06:19 (GMT +10) - by Agg


Motherboard & CPU:
GIGABYTE B360 AORUS GAMING 3 WIFI Motherboard on Tweaktown.
SuperMicro C9X299-PG300 Motherboard on FunkyKit.
AMD Ryzen 5 2600 / Ryzen 7 2700 Benchmarks On Linux on Phoronix.
Charts CPU Performance Content Creation: 23 CPUs tested - Ryzen 5 2600X on OCAholic.
Ryzen 5 2600 vs. Core i5-8400: 36 Game Benchmark on TechSpot.

Portable & Prebuilt:
Samsung Galaxy S9 Plus "Dual Aperture" Smartphone on TechARP.
Lenovo's Yoga 920 (14): A Gorgeous 2-in-1 With Great Battery Life on Techgage.

Input Etc:
Ducky One 2 Skyline Keyboard on TechPowerUp.
CHERRY MX BOARD 5.0 Mechanical Keyboard on BenchmarkReviews.
Steelseries Apex M750 TKL Keyboard on FunkyKit.

Storage:
Silicon Power Bolt B80 240GB USB 3.1 Gen 2 Portable SSD on NikKTech.
Patriot EVLVR 1TB Thunderbolt 3 Portable SSD on LegitReviews.
Crucial MX500 M.2 1 TB SSD on TechPowerUp.

Audio Visual:
Samsung C49HG90 49-in Ultrawide FreeSync 2 Monitor on PC Perspective.
Sound Blaster K3+ Audio Interface on Modders-Inc.
Royole Moon 3D Entertainment System on OCInside.

Misc:
Swann Smart Security Camera on Tweaktown.
Ballistix Tactical Tracer DDR4 RGB 32GB 2667 MHz memory on Guru3D.



AMD have unveiled their Ryzen Pro processors, aimed at business users. Exceptional performance for your every task. AMD Ryzen™ PRO processors and AMD Ryzen™ PRO processors with Radeon™ Vega graphics accelerate complex computational demands, multitasking, visual computing, and multimedia applications. Coverage on Tweaktown, ExtremeTech, Anandtech, ArsTechnica, Techgage, HotHardware and TechReport.

ACCC have turned their attention to Google's data harvesting from Android phones. Not only does data transfer raise new privacy concerns for the 10 million Android users in Australia but they are also reportedly paying their telco providers to send the data. If it is in the vicinity of the gigabyte a month Oracle estimates, it is likely costing millions.

The US Senate has voted to uphold Net Neutrality. The Senate Wednesday voted to preserve net neutrality, with three Republicans joining all of the chamber's Democrats and independents to block a Federal Communications Commission plan to undo Obama-era rules governing the internet. The vote is a major victory for net neutrality activists, but the plan still has a long way to go before it could take effect.

There's an interesting video here where a few Aussies go to the electronics markets in Shenzen. Unsurprisingly it's a geek paradise!

Finally, if you live on the south-eastern coast of Australia you should have a good view of the ISS this evening. Issued for Thursday 17th May 2018. Be sure to look up in the sky on Thursday night shortly after sunset and show the kids! The ISS or International Space Station will make a visible pass directly over South East Australia for 6 minutes at each location.

PS: It's Yanny. :)



Want more news? View previous 7 days, 14 days, 30 days or monthly archives.
All original content copyright James Rolfe.
All rights reserved. No reproduction allowed without written permission.
Interested in advertising on OCAU? Contact us for info.

Recent Content


Getting Started with Arduino


ADATA Ultimate SU800 256GB SSD


FSP Hydro 700W and Hydro G 850W PSUs


Crucial BX200 SSD


ADATA SP550 240GB SSD


Lexar Jumpdrive M20i Flash Drive


Lexar Jumpdrive M20c Flash Drive