Latest OCAU News

Storage:
Crucial MX300 2 TB on Tech Powerup
Intel Optane SSD 900P on Hot Hardware
Crucial BX300 480GB SSD on NikKTech

Cooling:
Corsair ML140 Pro RGB Fan Kit on Legit Reviews
Corsair ML120 Pro RGB on Vortez
Corsair's ML120 Pro RGB fans on Tech Report
Corsair ML120 RGB Pro Series Magnetic Levitation Fan on Guru3D

Motherboard:
ASRock X370 Gaming-ITX/ac AMD AM4 Motherboard on OCInside
ASUS ROG Maximus X Hero on Ocaholic
Supermicro SuperO C7Z370-CG-L Motherboard on TweakTown
ASUS Maximus X Hero on Ocaholic

Audio:
Sennheiser GSP 303 Need For Speed Payback Edition on Vortez
Corsair HS50 Headset on Vortez
Corsair HS50 Stereo Gaming Headset on Legit Reviews
Sony 1000X Series Noise Cancelling Headphones on Techarp

Keyboard/Mouse:
ROCCAT Kone AIMO Gaming Mouse on Vortez
GAMDIAS Hermes M3 RGB Mechanical Keyboard on APH Networks

Videocard:
NVIDIA Star Wars TITAN Xp Collector's Edition on Hot Hardware
NVIDIA TITAN Xp Star Wars Collector's Edition on TweakTown
NVIDIA's TITAN Xp Star Wars 'Galactic Edition' Graphics Card on Techgage
The Star Wars TITAN Xp arrives – first benchmarks vs. the GTX 1080 Ti on Babeltech

Misc:
Aorus Gaming Peripherals Roundup on Hardware Asylum
Secretlab Titan Chair on Tech Powerup
Secretlab OMEGA 2018 gaming chair on TweakTown
The Star Wars Special Edition Yoga 920 Laptop on TechARP



Friday again! A bit early this week as I'm on the road. Enjoy!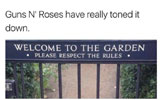 Case:
be quiet! Dark Base 700 Case on Modders-Inc
Phanteks Enthoo Evolv Shift X Case on Benchmarks Review
Raidmax Narwhal Case on OCC

Motherboard:
ASUS ROG Maximus X Hero Z370 Motherboard on Legit Reviews
BIOSTAR Racing Z370GT6 Motherboard on FunkyKit
ASRock X299 OC Motherboard on Tech Powerup
MSI Z370 Gaming Pro Carbon AC motherboard on Tech Report
Asus ROG Maximus X Hero (Z370) Motherboard on FunkyKit

Keyboard:
Corsair PBT Double-Shot Keycaps on Legit Reviews
GAMDIAS Hermes E1 Gaming Combo on TweakTown

Portable:
Huawei MateBook E on PC Perspective
Lenovo ThinkPad 25 Anniversary Edition on Hot Hardware

Audio:
CORSAIR ST100 Premium Headset Stand with 7.1 Surround Sound on Madshrimps
Cougar IMMERSA PRO Headphones on Vortez

Storage:
Intel Optane 900P 280GB U.2 SSD on Phoronix
WD My Book Duo 20TB External Hard Drive on Think Computers

Misc:
First Alert Z-Wave Smoke and Carbon Monoxide Detector on BigBruin
ARCTIC Freezer 33 eSports Edition CPU Cooler on Think Computers
Cougar GX 1050W V3 PSU on Neoseeker
EVGA GeForce GTX 1070 Ti FTW2 Graphics Card on TweakTown




Wednesday Night (3 Comments) (link)
Wednesday, 15-November-2017 23:04:28 (GMT +10) - by Agg


Linux now powers all 500 of the world's Top 500 supercomputers. Linux rules supercomputing. This day has been coming since 1998, when Linux first appeared on the TOP500 Supercomputer list. Today, it finally happened: All 500 of the world's fastest supercomputers are running Linux. The last two non-Linux systems, a pair of Chinese IBM POWER computers running AIX, dropped off the November 2017 TOP500 Supercomputer list.

Crysis is 10 years old - and TomsHardware test it with flagship GPUs from the intervening years. "But can it run Crysis?" It's a question that's still asked jokingly when new graphics cards are introduced, even if the answer nowadays is almost always affirmative. But exactly 10 years ago, experiencing Crysis in its full glory simply wasn't possible. Resolutions as low as 1680x1050 were enough to overwhelm the likes of Radeon HD 3870 and the once-mighty GeForce 8800 GTX. Let that sink in. The fastest graphics cards available were too slow for the game's most taxing settings on relatively mainstream monitors.

Sydney has a new ferry, named Ferry McFerryface, obviously. Run a competition asking Sydney to name a new ferry, expect the outright silliest name to win. Ferry McFerryface is now officially the name of the last ferry in a new fleet of inner harbour vessels. The name was voted on by hundreds of Sydneysiders in a competition which allowed the public to be part of maritime history. Some staff are not happy, though.

Intel are set to enter the discrete GPU market, hiring a senior AMD engineer to lead the project. On Monday, Intel announced that it had penned a deal with AMD to have the latter provide a discrete GPU to be integrated onto a future Intel SoC. On Tuesday, AMD announced that their chief GPU architect, Raja Koduri, was leaving the company. Now today the saga continues, as Intel is announcing that they have hired Raja Koduri to serve as their own GPU chief architect. And Raja's task will not be a small one; with his hire, Intel will be developing their own high-end discrete GPUs. Discussion here.

Australia post have a new delivery robot.. which can only deliver one parcel at a time and needs to be accompanied by a human. But it's a start, I guess? A four-week trial of the "mobile parcel locker" began on Monday in the Brisbane suburb of New Farm. The small self-driving container, nicknamed "Billy the Box", takes packages door to door and unlocks via a unique code that is texted to users. For the next month, residents who miss a delivery during business hours will be given the option to have their parcel redelivered in the evening by the robot.

If you're thinking of becoming a games developer, the Australian Computer Society have a free event in Sydney later this month. Hear from David about his experiences, what works and what doesn't, and the straight dope on what it takes to make it in the competitive game development industry with a small team -- or, in his own words: "Everyone has advice for indies, but for us, it was mostly irrelevant, trivial or flat-out wrong. After 6 years, here's the advice we wish received."

Today's timewaster is Candy Box 2.. from someone in IRC. :)




Tuesday Night Reviews (0 Comments) (link)
Tuesday, 14-November-2017 23:48:41 (GMT +10) - by Agg


Motherboard & CPU:
Gigabyte X399 DESIGNARE EX on Guru3D.
ASRock Z370 Killer SLI A/C on FunkyKit.

Cases:
be quiet! Dark Base 700 on Guru3D.
be quiet! Dark Base 700 on Vortez.
Rosewill Cullinan MX Mid-Tower on Tweaktown.
Fractal Design Define Mini C TG on OCAholic.

Cooling:
REEVEN NAIA 240 AIO Liquid Cooling and KIRAN 120mm Fans on FunkyKit.
Scythe CPU Cooler Roundup: Mugen 5 Rev. B, Grand Kama Cross 3, and Byakko on PCPerspective.

Audio Visual:
Dune HD Duo 4k UHD 4K & HEVC Enabled Media Player on NikKTech.
Tribit XSound Go Portable Wireless Speaker on FunkyKit.

Misc:
HyperX Alloy Elite Keyboard on TechPowerUp.
TP-Link Deco M5 Mesh Wireless Router on APHNetworks.
Intel 600p 512 GB M.2 NVMe SSD on OCInside.
Zotac GeForce GTX 1070 Ti AMP! Edition video cards on ThinkComputers.



Want more news? View previous 7 days, 14 days, 30 days or monthly archives.
All original content copyright James Rolfe.
All rights reserved. No reproduction allowed without written permission.
Interested in advertising on OCAU? Contact us for info.

Recent Content


Getting Started with Arduino


ADATA Ultimate SU800 256GB SSD


FSP Hydro 700W and Hydro G 850W PSUs


Crucial BX200 SSD


ADATA SP550 240GB SSD


Lexar Jumpdrive M20i Flash Drive


Lexar Jumpdrive M20c Flash Drive