Latest OCAU News

Thanks to Jonas and t1mbot this week!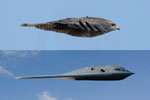 Interesting Forum Threads (1 Comments) (link)
Thursday, 21-August-2014 17:33:18 (GMT +10) - by Agg


Here's a snapshot of what's going on in some of the forums. You can also find new interesting things you might have missed via the Who's Online page, the New Posts page and the Live forum view. Also try the Today's Posts link (find it on the Quick Links menu) and the handy Who Quoted Me? feature.

Big air or (AIO) water? in Overclocking & Hardware.
Quick thoughts about the Bitfenix Colossus Venom in Overclocking & Hardware.
AMD announces new Athlon and FX chips in AMD x86 CPUs and chipsets.
How to test SSD is ok? in Troubleshooting Help.
Munich, Germany realizes that deploying Linux was a disaster in Other Operating Systems.
Onewheel skateboard - segway meets hoverboard in Hobby Engineering.
Toshiba Encore 8 and Windows 8 as a tablet OS in Portable & Small Form Factor.
[Review] 30" First F301GD Live (updated with calibration) in Video Cards & Monitors.
McDonald's to begin home deliveries in QLD's most obese region in Geek Food.
South America in 8 weeks time for 6+ months in Holidays & Travel.
'Impossible' space drive tested by NASA in Science.
HSV to build "Superute" in Motoring.
How to change your Spark Plugs and Re-Gap them in Motoring.
The robot (automation) revolution is coming in Career, Education & Finance.
It appears I am a dabbler in Career, Education & Finance.
Buying property in the US - NYC in Career, Education & Finance.
The Emerging Education of Tomorrow in Career, Education & Finance.
Why is unemployment the highest it's been since 2002? in Career, Education & Finance.
What is your resting heart rate? in Sport, Fitness & Health.
Any OCAU Doomsday preppers? in Lifestyle.
Netflix CEO: We Surpassed HBO in Subscriber Revenue, Reached 'Milestone' in Entertainment.
Metadata retention scheme now a go in Politics & Policies.
Assume Disney build a lifesize Star Destroyer: What to add? in The Pub.
Had a great idea but missed my chance - figure I'm not alone in The Pub.




Thursday Afternoon (2 Comments) (link)
Thursday, 21-August-2014 16:58:52 (GMT +10) - by Agg


The ATO have announced they will not be treating Bitcoin as money, instead taxing it like a non-cash barter transaction, which has been recieved as bad news for the industry. "The way they've chosen to interpret how it should be applied is unfortunately very stifling for emerging Australian digital currency businesses and the industry as a whole," said Ron Tucker, the chair of the Australian Digital Currency Commerce Association and a partner at BitTrade, a digital currency trading service. "It's essentially a double GST effect. It is adding 10 per cent tax on the entire supply of the Bitcoin."

Steve Ballmer has stepped down from Microsoft's board, thanks Skymaster. Since leaving Microsoft, "I have become very busy," Ballmer added, citing his purchase of the Los Angeles Clippers basketball team, civic activities and teaching. "I have confidence in our approach of mobile-first, cloud-first, and in our primary innovation emphasis on platforms and productivity." Ballmer noted that he holds more Microsoft shares than anyone apart from index funds, and expects "to continue holding that position for the foreseeable future."

Banshee sent in an update to Tech Report's SSD Endurance Experiment. Have we really not mentioned this since June? I feel for the subjects of our SSD Endurance Experiment. They didn't volunteer for this life. These consumer-grade drives could have ended up in a corporate desktop or grandma's laptop or even an enthusiast's PC. They could have spent their days saving spreadsheets and caching Internet files and occasionally making space for new Steam downloads. Instead, they ended up in our labs, on the receiving end of a torturous torrent of writes designed to kill them.

Mario spotted this series of articles about young(ish) innovators, and one one vietnamese-australian with a talent for big data. When Ng's results became public in 2012, they sparked a race at Facebook, Microsoft, and other companies to invest in deep-learning research. Without any human guidance, his system had learned how to detect cats, people, and over 3,000 other objects just by ingesting 10 million images from YouTube videos. It proved that machines could learn without labored assistance from humans, and reach new levels of accuracy to boot. The technique is now used in Google's image search and speech-recognition software.

eTeknix have a graphics card overclocking guide featuring the AMD Gigabyte R9 270. This article is aimed at a specific set of people, those who have little or minimal knowledge about graphics card overclocking, but we hope that even more experienced overclockers may be able to pick up a few tips or tricks from this article.

A couple of updates - SiliconAngel pointed out that the recent Windows patch rollbacks affect many versions, not just 8.1. Lihan from Fractal Design let me know that the review contest in the forums IS an OCAU exclusive so all 10 prizes will go to OCAU readers. Very nice!




Thursday Afternoon Reviews (0 Comments) (link)
Thursday, 21-August-2014 16:15:36 (GMT +10) - by Agg


Cases:
Cooltek Antiphon mid-tower on OCAholic.
CM HAF Stacker 935 Mod-Tower on PCPerspective.
Phanteks Enthoo Luxe Full-Tower on BenchmarkReviews.

Networking:
Netgear R8000 Nighthawk X6 AC 3200 Tri-Band WiFi Router on LegitReviews.
Linksys RE6500 Portable AC1200 Wi-Fi Range Extender on Tweaktown.

Storage:
Angelbird SSD wrk 512GB on CustomPCReview.
AMD Radeon R7 Series SSD 240 GB on OCAholic.
AMD Radeon R7 SSD 240 GB on TechPowerUp.
Thecus N2310 Soho/Home NAS Server on MadShrimps.
Western Digital Red 6TB NAS HDD RAID on Tweaktown.
Angelbird SSD wrk 256GB Solid State Drive on eTeknix.
AMD Radeon R7 240GB Solid State Drive on eTeknix.
Seagate Wireless Plus 2TB Mobile Device Storage on NikKTech.
Kingston SSDNow V310 SSD (960GB) on TheSSDReview.

Power Supply:
TYLT Energi 3K Battery Pack Mobile Travel Charger on Tweaktown.
Seasonic X Series XM2 1250W on TechPowerUp.

Video Cards:
Sapphire Radeon R9 290 on OCAholic.
PowerColor TurboDuo Radeon R9 280 3GB OC CrossFire on Tweaktown.

Input Etc:
ROCCAT Ryos MK Pro Mechanical Keyboard on BenchmarkReviews.
SteelSeries Sensei Wireless on Vortez.
Logitech G402 Hyperion Fury Gaming Mouse on LegitReviews.
Logitech G402 Hyperion Fury gaming mouse on TechSpot.
AMDIAS HADES Extension Mouse on HWHeaven.

Audio Visual:
Asus' ROG Swift PG278Q G-Sync monitor on TechReport.
AVerMedia Live Gamer Portable Capture Device on HWSecrets.

Misc:
Zotac's Zbox ID92 mini-PC on TechReport.
Raijintek Pallas Low Profile Heatsink on HWAsylum.
Gigabyte Z97X-Gaming GT Motherboard on ThinkComputers.
MicroQuill SmartHeap Overview - Improve your SPEC CPU2006 Scores on Tweaktown.




Fractal Design Contest (0 Comments) (link)
Wednesday, 20-August-2014 12:18:00 (GMT +10) - by Agg


Fractal Design are running a contest in the forums (although it doesn't seem to be OCAU-specific). You can win one of their new cases if you're willing to review it: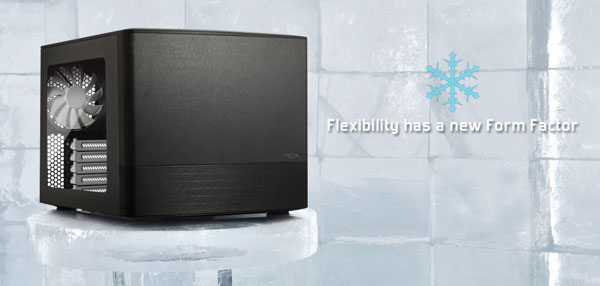 click for the thread






Wednesday Morning (9 Comments) (link)
Wednesday, 20-August-2014 02:36:44 (GMT +10) - by Agg


Quite a few people have pointed out that Whirlpool are being sued over negative posts in their forums. A financial services business licensed through National Australia Bank is suing an online forum for refusing to remove an allegedly fake and negative post about its services, claiming it has damaged its reputation with would-be clients. More coverage on Slashdot, reddit, smartcompany and the SMH.

Some more positive news from Jimbogimp: Awesome news from Newcastle based ELMOFO this weekend. In a world first we won TWO races in the SuperSports Series at Wakefiled Park over petrol vehicles. Here's a pretty decent write up on what transpired. Here's the thread and some rudimentary mobile phone footage. All the guys are pretty stoked and currently preparing for the final round in about 10 weeks time.

From Davros123, info about a Kickstarter thermal imager: Full disclosure: I saw this on Hackaday and immediately backed this project (my first kickstarter backing) but thought it might make a good front page news item for ocau readers too. I plan to use this to improve the energy efficiency of my home (ie. target air leaks) but I know our members would also find it very useful for analysing heat flows from PC's and other devices.



Case:
Corsair Carbide Air 240 Micro-ATX Chassis on eTeknix
Cooler Master Elite 110 mini-ITX case on Techreport
Corsair Carbide Spec 01 Gaming Case on Madshrimps
Cooltek Antiphom Case on Ocaholic

Storage:
Angelbird SSD wrk 512 GB on TechPowerUp
Angelbird SSD wrk SSD Review (512GB) on The SSD Review
Angelbird SSD WRK 256 GB SSD on Guru3D
Samsung XP941 128GB PCIe SSD on TweakTown
Angelbird SSD wrk 256GB SSD on Legit Reviews
Angelbird SSD wrk 512GB on PC Perspective
Kingston HyperX FURY 240GB SSD on Nikktech
Kingston HyperX FURY 240 GiB SSD on Hardware Secrets
AMD Radeon R7 Series 240GB SSD on Hot Hardware
AMD Radeon R7 SSD on Tech Report
AMD Radeon R7 240GB Gaming SSD on TweakTown
OCZ AMD Radeon R7 SSD Review (240GB) on The SSD Review
AMD Radeon R7 SSD on Hardware Heaven
AMD Radeon R7 Series 240GB SSD on Guru3D

Mouse:
EVGA TORQ X10 Gaming Mouse on Techgage
Logitech G402 Hyperion Fury Mouse on Hardware Heaven
XTracGear Carbonic Mousing Surface on APH Networks

Misc:
LUXA2 PL2 6000mAh Leather Power Bank on NikkTech
D-Link DSP-W215 Wi-Fi Smart Plug on TweakTown
HIS Multi View Display Adapters on PureOverclock
Diamond UGA USB 3.0/2.0 to DVI/HDMI/VGA Adapter on OCC
Cooler Master Nepton 280L AIO Liquid CPU Cooler on ThinkComputers
XFX PRO 450W Core Edition Non-Modular Power Supply on eTeknix
Ultra Street Fighter IV PC Game on TweakTown




MSI / Blizzard Contest (0 Comments) (link)
Monday, 18-August-2014 16:56:13 (GMT +10) - by Agg


Blizzard and MSI are giving away some stuff to celebrate the launch of the GT72 Dominator gaming notebook. Looks like a pretty easy one to enter:




click for the thread!






Monday Afternoon (6 Comments) (link)
Monday, 18-August-2014 16:21:52 (GMT +10) - by Agg


EFA have made a Can I Watch It? website, showing the difficulty of legally obtaining new release movies in Australia. We know that Australian theatrical, DVD and VOD releases lag behind the rest of the world by as much as months. Australians aren't reluctant to pay for content - a Pocketbook study found that despite the fact that it is actively geoblocked in Australia, Nexflix is the second most popular paid-content media company in Australia. With a desire to keep up with the rest of the world and a willingness to pay for it, are there legal digital alternatives to movie piracy in Australia?

Microsoft are advising to roll back some Win8.1 patches issued recently. Since the patch rollout, it's been discovered that four individual updates are causing random BSoD issues for its users, with KB2982791, a kernel-mode related driver, being the biggest culprit. Because of the bug's severity, Microsoft is recommending that anyone who updated go and uninstall a couple of the specific updates, or rollback using Windows Restore. Discussion here.

5tumpy sends word that they need at least one more team for the OCAU Fantasy Football league, so if you're keen, find out more towards the end of this thread.

Sharks have been attacking the internet, or at least, undersea cables. Vision has emerged showing sharks munching away on the cables, mistaking them for dinner. Google has been forced to take action, reinforcing parts of the trans-Pacific fibre-optic cables and wrapping them in material to keep the sharks at bay.

|Renegade|'s Race for Charity is gaining momentum in the forums. When I saw the record broken in Mariokart, I certainly found respect for the four guys that pulled it off, but I knew straight away that it was worth taking it one step further in the interest of charity. Here we are.

MadShrimps report from Gigabyte Extreme OC 2014 in Germany. At the EOC the best overclocking teams of Germany have a chance to prove who is still king. The main organizer behind each event is Germany's finest Roman Hartung also known as der8auer at HWBot.org. This year besides Gigabyte also G.Skill, Intel, Seasonic and Gelid solutions provided the required hardware and funds to allow this clash of the titans to take place at the Know Cube at the Heilbronn Tech University.

Meanwhile eTeknix compared AMD Gaming Evolved and NVIDIA Gaming Experience. At the core of both these GPU software offerings is the assumption that it should make life easier for gamers with features such as game-optimisation and automated driver updates. But they should also give gamers more unique functionality and incentives to use the software: such as rewarding gamers for using the software and giving them premium software capabilities like hardware level gameplay recording.

BC sent in this comic book auction.. at $1.75M and climbing. This is THE comic book that started it all. This comic features not only the first appearance of Superman, Clark Kent and Lois Lane, but this comic began the entire superhero genre that has followed during the 76 years since. It is referred to as the Holy Grail of comics and this is the finest graded copy to exist with perfect white pages. This is .... the Mona Lisa of comics and stands alone as the most valuable comic book ever printed.




Sunday Afternoon Reviews (0 Comments) (link)
Sunday, 17-August-2014 16:10:00 (GMT +10) - by Agg


Motherboard & CPU:
GIGABYTE Z97N-GAMING 5 (Intel Z97) Mini-ITX on Tweaktown.
Gigabyte GA-Z97X-UD3H-BK Z97 Motherboard on APHNetworks.
ASUS Z97-Deluxe & Z97-A on OCClub.
ASUS Maximus VII Formula on OCAholic.

Storage:
Brinell Single-Action Stick 128GB USB 3.0 Flash Drive on NikKTech.
OCZ ARC 100 240GB Solid State Drive on eTeknix.
SanDisk Extreme Pro 480GB SSD on TechSpot.
Kingston SM2280S3 120GB M.2 SATA SSD on LegitReviews.

Video Cards:
Sapphire Radeon R9 270X 2GB Vapor-X OC on Tweaktown.
Gigabyte GeForce 750Ti Ultra Durable BLACK EDITION on MadShrimps.

Portable & Prebuilt:
HUAWEI Ascend Mate2 Smart Phone on LegitReviews.
Shuttle Slim-PC DS81 w/ Pentium G3258 on TechPowerUp.

Cases:
Corsair Carbide Air 240 cube case on TechPowerUp.
Corsair Carbide Air 240 on Guru3D.
Corsair Carbide AIR 240 on Vortez.
Video Perspective: Corsair Carbide Air 240 Micro-ATX on PCPerspective.

Cooling:
Thermalright Archon IB-E X2 CPU Cooler on NikKTech.
Deepcool MaelStrom 120 all-in-one watercooler on OCAholic.

Audio Visual:
GAMDIAS HEPHAESTUS headset on Vortez.
ASUS ROG SWIFT PG278Q G-SYNC Monitor on HotHardware.
BenQ RL2240HE 60Hz 21.5-inch LED Gaming Monitor on Tweaktown.

Misc:
Corsair HX750i PSU Launch Review on HWHeaven.
Roccat ISKU FX Gaming Keyboard on BenchmarkReviews.



Want more news? View previous 7 days, 14 days, 30 days or monthly archives.
All original content copyright James Rolfe.
All rights reserved. No reproduction allowed without written permission.
Interested in advertising on OCAU? Contact us for info.


Recent Content


MyGica ATV510B Enjoy TV


Thecus N5550


SiliconDust HDHomeRun Dual


Intel Haswell on MSI Z87 MPOWER


Corsair AX860i PSU


Bauhn AMiD-9743G Android Tablet (3G, GPS)


AMD Trinity A10-5800K & GIGABYTE F2A85X-UP4