Latest OCAU News

Thanks to mpot, Sciby and Hoff this week!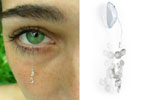 And if you're after more, check out this Wiki page which lists ALL "misc pics" news posts from the archive.




Friday Afternoon (1 Comments) (link)
Friday, 6-December-2013 13:16:50 (GMT +10) - by Agg


A couple of days ago, the last five analogue TV stations in Sydney shut down for good. On 3 December 2013, Sydney and surrounding areas highlighted in purple will switch off their analog TV signals and switch to digital-only TV. Here's a YouTube video showing the last few seconds of broadcasting. Only Channel 7 made an effort, it seems!

There's been another big password theft - but this time it was client-side. The massive data breach was a result of keylogging software maliciously installed on an untold number of computers around the world, researchers at cybersecurity firm Trustwave said. The virus was capturing log-in credentials for key websites over the past month and sending those usernames and passwords to a server controlled by the hackers.

Tech Report investigated claims that retail R9 290X cards seem to be slower than press samples. Is this really a thing? Are the Radeon R9 290X cards shipping to consumers really slower than the review units sent to the press? Well, let's see what we can find. They now have an answer from AMD. Based on feedback from the enthusiast community, we've implemented an all new PowerTune mechanism in the AMD Radeon R9 290 series that exploits the full capability of the individual GPUs rather than clamping performance to a least-common-denominator type of capability level.

Bathurst fans will want to see this comparison video between Gran Turismo 6 and the real world. Australian racing fans had been clamouring for years for Bathurst to appear on a racing game of note. Now two have come along at once. Forza Motorsport 5 has been in the wild for a couple of weeks now, but Gran Turismo's version is just about to hit stores. This comparison video between Bathurstreal life and its virtual equivalent is ridiculous.

Here's a video from the Internet Governance Forum back in October, where John Selby talks about throwing out preconceptions about Cybersecurity.




Friday Morning Reviews (0 Comments) (link)
Friday, 6-December-2013 07:14:12 (GMT +10) - by booj


Motherboards & CPUs:
Asus A88X-PRO on Hardware Secrets.
MSI Z87 Motherboard Roundup on Hot Hardware.
Gigabyte G1.Sniper 5 Motherboard on Techgage.

Graphics Cards:
HIS R7 250 iCooler Boost Clock 1GB on Madshrimps.
VisionTek Radeon R7 260X 2GB on TweakTown.
GeForce GTX 760 SLI vs GTX 780 Ti on ocaholic.
NVIDIA GeForce GTX 780 Ti vs AMD Radeon R9 290X at 4K Ultra HD on Legit Reviews.

Storage:
Toshiba PX02SS 12Gbps SAS Enterprise SSD Review (400GB) on The SSD Review.
WD Black² Dual Drive on Legion Hardware.
Western Digital My Cloud 2TB on eTeknix.
Adata DashDrive HV620 External HDD on Benchmark Reviews.

Input etc:
Func KB-460 Gaming Keyboard on techPowerUp.
Func KB-460 Gaming Keyboard on Guru3D.
Ducky 2108S Zero Cherry MX Brown Mechanical Keyboard on eTeknix.

Cooling:
Thermaltake Massive 14 Notebook Cooler on Hardware Asylum.
Noctua NH-U12S CPU Cooler on OCC.
Titan Master USB Fan on OCC.

Audio:
Corsair Vengeance 1400 Gaming Headset on Legit Reviews.
Cooler Master Storm Ceres 300 Headset on PureOverclock.
SteelSeries H Wireless Headset on LanOC.
Sonos PLAY:1 Wireless Speakers on MegaTechNews.
Audioengine 2+ (A2+) Powered Desktop Speakers on Custom PC Review.

Misc:
IN WIN 904 Mid Tower Case on Vortez.
Crucial Ballistix Sport VLP 2x 8 GB 1600 MHz C9 Memory on techPowerUp.




Cancer Petition (5 Comments) (link)
Thursday, 5-December-2013 11:55:16 (GMT +10) - by Agg


A few people pointed out that OCAU member Supersize is doing it tough, with his wife having a rare type of cancer. The strange thing is that there is an extended delay for surgery which, although not without its own issues, can save people's lives in cases like this. This is partly due to a recent change to interstate patient transfers and a limit on number of operations. NSW Health Minister, Mrs Jillian Skinner said on 15th October 2013 that "Until recently patients were also being accepted from interstate and overseas, but that practice has now stopped." There are a limited number of doctors in Australia that can perform this surgery. Hospitals with experienced doctors, like the Princess Alexandra Hospital in Brisbane, have waiting lists compounded by a limit to the number of surgeries they are able to perform, they perform only 12 a year.

So, there's an online petition to change the system and hopefully save more lives. More info on Facebook, this website and of course this OCAU thread.




Interesting Forum Threads (0 Comments) (link)
Wednesday, 4-December-2013 20:55:36 (GMT +10) - by Agg


Here's a snapshot of what's going on in some of the forums. You can also find new interesting things you might have missed via the Who's Online page, the New Posts page and the Live forum view. Also try the Today's Posts link (find it on the Quick Links menu) and the handy Who Quoted Me? feature.

Anyone else feeling a bit nostalgic about overclocking? in Overclocking & Hardware.
OMFG Water Cooling gone WRONG! in Extreme and Water Cooling.
Classic G15 Keyboard Revival in Modding.
DIY Solar panel setup on a budget in Hobby Engineering.
Electrolysis - Splitting water into hydrogen and oxygen in Hobby Engineering.
Best basic 3d printer (for kids) in Hobby Engineering.
Business PC naming schemes in Business & Enterprise Computing.
Creating a modern Mac environment in Business & Enterprise Computing.
Site to stop NBN turning into insulation batts debacle in Networking, Telephony & Internet.
OS X Mavericks for Free in Apple Desktop Hardware / Software.
Intel Xeon Phi co-processor (GPGPU) in Intel x86 CPUs and chipsets.
AMD 2014 Lines in AMD x86 CPUs and chipsets.
Should AMD build a NUC alternative? in AMD x86 CPUs and chipsets.
Have I committed some photographer faux pas? in Photography.
Aussie spider warning - I love my job in Photography Gallery.
Calgary Stampede Snacks in Geek Food.
Recipes to cook on a date! in Geek Food.
World's strongest beer contains 67.5% alcohol in Geek Grog & Homebrew.
Port Barrel in Geek Grog & Homebrew.
RF Safe-Stop shuts down car engines with radio pulse in Motoring.
Tesla's Worst Nightmare Sparked as Car Catches Fire in Motoring.
Hypothetical: Indonesia attempts to invade Australia in Current Events.




Wednesday Evening (5 Comments) (link)
Wednesday, 4-December-2013 19:55:41 (GMT +10) - by Agg


With Amazon's drone-delivery announcement (the marketing move of the year, it seems), it's no surprise that UPS and others might have similar ideas. FedEx founder Fred Smith has spoken repeatedly about his desire to move to a fleet of unmanned aircraft, something he believes could generate major cost savings. The impediment so far has been regulators. "We have all this stuff working in the lab right now, we don't need to reinvent the wheel," remarks Guinn.

Asher meanwhile spotted this drone-seeking drone. Serial hacker Samy Kamkar has released all the hardware and software specifications that hobbyists need to build an aerial drone that seeks out other drones in the air, hacks them, and turns them into conscripted army of unmanned vehicles under the attacker's control.

A leaked roadmap seems to suggest AMD might exit the CPU business to focus on APUs. We'd feared something like this would happen for some time now, but leaked AMD product roadmaps confirmed it that AMD FX "Vishera" is the last line of CPUs from AMD. The company will only focus on APUs from here onward, and at the very most, one could expect CPU core counts to go up from their current quad-core stale-meat since A-series "Llano," which will continue into the 2014 A-Series "Kaveri," too. Well, a grain of salt required until anything official is announced.

A new ad for the Hobbit film includes blueprints to 3D print your own props. While the ads offer standard fare like links to buy tickets and check out movie trailers, there's one particularly clever component to the campaign — viewers will be able to download 3D-printing blueprints for the Key of Erebor, a prop that should feature prominently in the second part of the Hobbit film trilogy.

John Selby contributed towards this SMH article about giving away too much on social media. An estimated 12 million Australians regularly use social media to update friends, family and followers. What many don't realise is that tweets, posts and images are read, analysed and stored by the brands they are talking about. Social media has become big business for advertisers, helping them find ''brand advocates'' and measure opinions.

Phoronix have a 27-way NVIDIA/AMD GPU Linux roundup. Twenty-seven different AMD Radeon and NVIDIA GeForce graphics cards were tested over the past week using the latest binary Linux drivers: AMD Catalyst 13.11 Beta v9.4 and NVIDIA 331.20. All testing happened from an Intel Core i7 4770K "Haswell" system running at 4.40GHz and with Ubuntu 13.10 x86_64 using the mainline Linux 3.12 kernel.

More space stuff from BlueRaven: Gamma Ray burst event believed to be "birth of a black hole" captured by Los Alamos National Laboratories robotic & computer-guided RAPTOR (RAPid Telescopes for Optical Response) system. More from Los Alamos National Laboratory here.

IntelInside sent in this story about Windows 8's lack of adoption. In the past month, Windows 8's market-share growth of 0.05 per cent was actually significantly lower than that of Windows 7 (0.22 per cent). In other words, Windows 8 is actually falling farther behind its own four-year-old predecessor even today.




Wednesday Afternoon Reviews (0 Comments) (link)
Wednesday, 4-December-2013 14:19:54 (GMT +10) - by Agg


Cooling:
Titan Dragonfly 4 CPU cooler on OCClub.
Titan Dragonfly 4 CPU Cooler on PureOC.
Noctua NH-D14 CPU Cooler on PCPerspective.

Video Cards:
HIS Radeon R9 270 IceQ X2 2GB on Tweaktown.
PowerColor R9 270X PCS+ 2 GB on TechPowerUp.
Gigabyte Radeon R9 270X OC on LegitReviews.

Power Supply:
Corsair CS650M on HWHeaven.
Fractal Design Tesla R2 650W on LegitReviews.

Input Etc:
CM Storm Power-RX mousepad on OCaholic.
Corsair Vengeance K95 keyboard on Guru3D.
ROCCAT Apuri Active USB-Hub with Mouse Bungee on Tweaktown.
ROCCAT Ryos MK Glow Illuminated Gaming Mechanical Keyboard on OCClub.

Portable & Prebuilt:
Acer C720 Chromebook on HotHardware.
Lenovo Erazer X700 Gaming Desktop PC on TechSpot.

Storage:
Seagate Business Storage 8-Bay Rackmount NAS on Tweaktown.
QNAP TS-470 Network Attached Storage on APHNetworks.

Misc:
Biostar Z87X 3D Motherboard on Bjorn3D.
Noontec Zoro HD Fashion Hi-Fi Headphones on NikKTech.




Tuesday Morning Reviews (0 Comments) (link)
Tuesday, 3-December-2013 08:48:18 (GMT +10) - by booj


Motherboards & CPUs:
AMD A10-5800K vs A10-6800K Gaming-Performance on ocaholic.
Gigabyte Z87X-UD3H on ThinkComputers.

Graphics Cards:
Asus R9 270X DC II TOP 2 GB on techPowerUp.
Asus R9 280X DirectCU II TOP 3GB on TweakTown.

Storage:
Lexar JumpDrive P10 32 GB USB 3.0 on techPowerUp.
Seagate Wireless Plus 1 TB External HDD on Hardware Secrets.
Transcend ESD200 Portable USB 3.0 SSD on TweakTown.
Thecus N2560 NAS Server on NikKTech.
Adata DashDrive Choice HC630 500GB External HDD on TweakTown.
Corsair Flash Voyager GS 128GB on Vortez.
VisionTek Data Fusion PCIe SSD Review (480GB) on The SSD Review.

Cases:
BitFenix Prodigy M mATX on Benchmark Reviews.
Corsair Graphite 230T Mid Tower on Legit Reviews.

Cooling:
Cooler Master Nepton 280L AIO Liquid CPU Cooler on TweakTown.
Noctua NH-U14S CPU Heatsink on Frostytech.
Corsair Hydro Series H75 on Vortez.
Zalman Reserator 3 MAX Ultimate Liquid CPU Cooler on TweakTown.

Audio:
MP4Nation Brainwavz HM9 Headphones on techPowerUp.
Razer Kraken Forged Edition Headphones on Custom PC Review.
Sennheiser G4ME Zero Gaming Headset (Video Review) on HardwareHeaven.
SteelSeries 5Hv3 Gaming Headset on NikKTech.
Diamond Xtreme Sound 7.1 XS71HD Soundcard on HCW.

Portable & Mobile:
Samsung Galaxy Note 10.1 2014 Edition Tablet on HotHardware.
Amazon Kindle Paperwhite E-reader on Benchmark Reviews.
Nvidia Shield on OCC.

Misc:
Gigabyte Aivia Uranium Wireless Gaming Mouse and Macro Station (Video Review) on HardwareHeaven.
Seasonic Platinum Series SS-660XP2 PSU on ocaholic.




Tuesday Morning (6 Comments) (link)
Tuesday, 3-December-2013 00:49:11 (GMT +10) - by Agg


Amazon have unveiled Prime Air, which would have your order arrive at your door by unmanned drone in 30 minutes. It's not April 1st, is it? No, but it's a fair way off, still. Bezos told the news program he anticipates the project could be rolled out within the next four to five years (with the timing impacted by the FAA's ever evolving approach to drone regulation). More here and a video here, thanks asher.

TheReg flash back to the Telecom Australia Computerphone. In early 1980s Australia if you wanted a home computer, chances are you were a Commodore user, a TRS-80 user or … a Commodore user. Famous British micros from the likes of Sinclair and Oric never really got a foothold down under, leaving the field to the Vic 20, C64 and the occasional local contender like Microbee.

DigitalTrends meanwhile look at some weird peripherals from the past. If you're like most people, everything you do on your computer is controlled by a keyboard and a mouse. This setup has worked well for over three decades, but it isn't the only way to go. Ergonomic needs and computer games that need subtle inputs have encouraged some firms to come up with some pretty bizarre peripherals over the years. Some work well. Others don't. And one is simply disturbing.

ForeignPolicy have an article about Stuxnet's secret twin. Three years after it was discovered, Stuxnet, the first publicly disclosed cyberweapon, continues to baffle military strategists, computer security experts, political decision-makers, and the general public. A comfortable narrative has formed around the weapon: how it attacked the Iranian nuclear facility at Natanz, how it was designed to be undiscoverable, how it escaped from Natanz against its creators' wishes. Major elements of that story are either incorrect or incomplete.

More worrying is the fact that nuclear passwords were simple, deliberately. Today I found out that during the height of the Cold War, the US military put such an emphasis on a rapid response to an attack on American soil, that to minimize any foreseeable delay in launching a nuclear missile, for nearly two decades they intentionally set the launch codes at every silo in the US to 8 zeroes.

Bing have unveiled the top global searches of 2013.. by people who use Bing. Ahem. Ladies appeared to rule 2013, since a woman was the most-searched person of the year in eight of the 12 participating countries around the world — Beyoncé reigned in the U.S., while Miley Cyrus' highly publicized twerking made her the top-searched person in both Australia and Canada.

The fan film Star Wars Downunder has been released in full.



Want more news? View previous 7 days, 14 days, 30 days or monthly archives.
All original content copyright James Rolfe.
All rights reserved. No reproduction allowed without written permission.
Interested in advertising on OCAU? Contact us for info.


Recent Content


SiliconDust HDHomeRun Dual


Intel Haswell on MSI Z87 MPOWER


Corsair AX860i PSU


Bauhn AMiD-9743G Android Tablet (3G, GPS)


AMD Trinity A10-5800K & GIGABYTE F2A85X-UP4


Bauhn AMID-972XS Android Tablet


ASUS P8Z77-V Deluxe