Latest OCAU News
Tuesday Night Reviews (0 Comments) (link)
Tuesday, 4-August-2015 22:48:29 (GMT +10) - by Agg


Motherboard & CPU:
Intel Core i7-5775C LGA1150 Broadwell Processor on FutureLooks.
MSI X99A GODLIKE GAMING (Intel X99) Motherboard on Tweaktown.
AMD A-Series A10-7870K Kaveri Refresh APU on Tweaktown.

Video Cards:
HIS R9 380 IceQ X2 on PureOC.
MSI R9 380 Gaming 4G on ThinkComputers.

Cases:
Antec Signature S10 Full Tower Enclosure on PCPerspective.
anidees AI7m on TechPowerUp.

Portable & Prebuilt:
Shuttle DS57U Barebone on MadShrimps.
Dell Venue 10 Series 7000 Android Tablet on MegaTechNews.
Wiko Highway Pure 4G on OCAholic.
Motorola Moto E vs. Samsung Galaxy S6 on TechSpot.

Storage:
Seagate Desktop SSHD ST4000DX001 4TB Hybrid Hard Drive on APHNetworks.
Synology DiskStation DS1515 on LegionHW.

Misc:
MIPOW VoxTube 500 Bluetooth Headset on NikKTech.
Silverstone Tundra TD02-E Watercooler on HWAsylum.
Logitech's MX Master and MX Anywhere 2 mice on TechReport.




Monday Afternoon Reviews (0 Comments) (link)
Monday, 3-August-2015 13:24:17 (GMT +10) - by Agg


Input Etc:
Razer BlackWidow Tournament Edition Chroma keyboard on Vortez.
Logitech G29 Driving Force Racing Wheel on PCPerspective.

Video Cards:
Sapphire Nitro R9 390 8G D5 on Bjorn3D.
EVGA GeForce GTX 960 SSC ACX 2.0 on OCAholic.

Storage:
Toshiba FlashAir III Wireless SD Card on MadShrimps.
Buffalo MiniStation Extreme NFC 1TB External HDD on Tweaktown.
Addonics AD2U31PX2 USB 3.1 2-Port PCIe 2X on Tweaktown.

Misc:
KeySmart Key Organizer on GeekInspector.
Bitfenix Alchemy LED Strip on Modders-Inc.
Intel Core i7 5775C CPU on OCClub.
Benchmarking Middle-Earth: Shadow of Mordor On Linux on Phoronix.
Kingston HyperX Cloud II (Pink) Gaming Headset on APHNetworks.
REEVEN Okeanos RC-1402 CPU Cooler on NikKTech.
Cyonic AU-450x Fully Modular 450W PSU on PCPerspective.



Happy SysAdmin Day!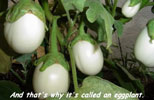 Today is SysAdmin Day! Wait… what exactly is SysAdmin Day? Oh, it's only the single greatest 24 hours on the planet… and pretty much the most important holiday of the year. It's also the perfect opportunity to pay tribute to the heroic men and women who, come rain or shine, prevent disasters, keep IT secure and put out tech fires left and right. In case your users haven't shown you proper gratitude today, here's an inspirational video from mpot.

Intel and Micron have announced 3D XPoint Memory, apparently 1000x faster than NAND. "This is something many people thought was impossible," exclaimed Intel Senior Vice President Rob Crooke. During an invite-only press conference, Crooke along with Micron CEO Mark Durcan revealed a radically new class of storage and memory architecture called 3D XPoint (pronounced "Cross Point"). To say this is a game-changer would be the understatement of the year. More coverage on TechARP. Discussion here.

Reaction to Windows 10 seems to be mostly positive, but some aspects are a bit odd, including having to pay for ad-free Solitaire. You can make the ads go away, but, as you may have guessed, it'll cost you, and not just once: The Microsoft Solitaire Collection Premium Edition is effectively a subscription service that goes for $1.50 a month, or $10 for a year. The Premium version of the game does away with ads, and also offers more coins for completing "Daily Challenges," and a boost when you play TriPeaks or Pyramid.

Meanwhile Guru3D take a quick look at Windows 8.1 vs 10 graphics performance. With Windows 10 releases yesterday the question quickly rises, is there a performance gain with Windows 10 already? Next to that with threaded optimizations will gameplay be more smooth ? In this article we'll have a quick look at Windows 8.1 vs 10 graphics performance with the help of four of our regular benchmarks and FCAT results. In this article we will use both a GeForce GTX 980 Ti and Radeon R9 Fury.

Slashdot and SourceForge are to be sold off by their parent company, thanks mpot. The Company acquired Slashdot Media in 2012 both to provide the Dice business with broader reach into Slashdot's user community base and to extend the Dice business outside North America by engaging with SourceForge's significant international technology user community. The Company, however, has not successfully leveraged the Slashdot user base to further Dice's digital recruitment business; and with the acquisition of The IT Job Board and success of Open Web, the anticipated value to the Company of the SourceForge traffic outside North America has not materialized.

Synology are having an event in Sydney to show off (and give away) some of their new goodies. I'm excited to let you know that registration for Synology 2016 has started today -- the first event we host for Australian end users (or anyone interested in Synology!). In this event, we'll reveal our plans for the following year, and what will be brought to our NAS servers ... Food and drink will be served. Demo area will be set up so users can try out some of the coolest features. There are also chances to win Synology NAS and other prizes at the event -- those who register before 20 August will have an additional chance to win from the prize draw.




Friday Morning Reviews (0 Comments) (link)
Friday, 31-July-2015 11:13:05 (GMT +10) - by Agg


Input Etc:
Tesoro Lobera Spectrum RGB Mechanical Gaming Keyboard on NikKTech.
SteelSeries QcK XXL Gaming Mousepad on LegitReviews.
COUGAR 700K Mechanical Gaming Keyboard on OCClub.

Cases:
Sentey SS6-2440 Slim Series Micro-ATX Tower Chassis on Tweaktown.
Phanteks Enthoo Pro M on OCAholic.
BitFenix Aegis Micro-ATX Tower on Tweaktown.

Video Cards:
XFX R9 390 Double Dissipation Core Edition on LanOC.
GeForce GTX 980 Ti cards compared on TechReport.
The AMD Radeon R9 Fury Is Currently A Disaster On Linux on Phoronix.

Audio Visual:
Tt eSports Shock Console Gaming Headset on Modders-Inc.
Thermaltake LUXA2 GroovyA Wireless Speaker on OCClub.
Kingston HyperX Cloud Core Gaming Headset on Tweaktown.
Wasabi Mango UHD420 42-in 4K - FreeSync and HDMI 2.0 monitor on PCPerspective.
Tt eSports Shock 3D 7.1 headset on Vortez.

Misc:
Technolamp WiFi LED Strip Lighting Set on GeekInspector.
Seagate Backup Plus Slim on HWHeaven.
Amped Wireless TAP-EX2 AC750 Wireless Range Extender on Tweaktown.
Noctua NH-L9x65 Low Profile CPU Cooler on NeoSeeker.
Crucial Ballistix Elite DDR4-2666 MHz 4x 4 GB memory on TechPowerUp.
Lenovo ThinkPad T450s ultrabook on TechSport.
ASUS Sabertooth X99 TUF motherboard on HotHardware.



Want more news? View previous 7 days, 14 days, 30 days or monthly archives.
All original content copyright James Rolfe.
All rights reserved. No reproduction allowed without written permission.
Interested in advertising on OCAU? Contact us for info.

Recent Content


Silicon Power USB Gift Pack


Google Chromecast


MyGica ATV510B Enjoy TV


Thecus N5550


SiliconDust HDHomeRun Dual


Intel Haswell on MSI Z87 MPOWER


Corsair AX860i PSU