Latest OCAU News
Scorptec Christmas PC Giveaway! (0 Comments) (link)
Tuesday, 10-December-2013 01:30:08 (GMT +10) - by Agg


OCAU Major Sponsors Scorptec have a new contest for OCAU where you can win a PC worth up to $2500! See the contest thread for more details:




click to go to to the thread!






Tuesday Morning Reviews (0 Comments) (link)
Tuesday, 10-December-2013 01:18:21 (GMT +10) - by Agg


Input Etc:
CMstorm Devastator Gaming Gear Combo mouse and keyboard on RBMods.
Genius GX Gila Professional Gaming Mouse on FunkyKit.
Func KB-460 Mechanical Gaming Keyboard on OCClub.
Func KB-460 Gaming Keyboard on Phoronix.
Feenix Nascita Gaming Mouse and Dimora Gaming Mouse Pad on PureOC.

Storage:
SanDisk Extreme II 240GB RAID 0 SSD on Tweaktown.
EasyAcc Wi-Stor Wizard 4 in 1 Portable Device on NikKTech.
ASUS ROG RAIDR Express 240GB PCIe SSD on Tweaktown.
Samsung 840 EVO mSATA SSD on HWHeaven.
Netgear ReadyNAS 516 6-Bay NAS on Tweaktown.

Motherboard & CPU:
Heavyweight rematch: Gigabyte X79-UP4 vs. MSI X79A-GD45 Plus on TechReport.
Intel Xeon E3-1230Lv3 1.8GHz Quad Core "Haswell" 25W CPU on eTeknix.
ASUS A88X-PRO on Vortez.

Video Cards:
Gigabyte GeForce GTX 780 Ti GHz Edition on OCaholic.
Sapphire R9 280X Toxic on LanOC.
MSI GTX 780 Lightning 3GB on eTeknix.
MSI Radeon R9 270X 2GB HAWK Overclocked on Tweaktown.
VisionTek Radeon R9 280X 3GB on Tweaktown.

Cases:
NZXT H630 Silent Full Tower on ThinkComputers.
BitFenix Colossus Mini-ITX on Tweaktown.
EVGA Hadron Air Mini-ITX on Tweaktown.
BitFenix Phenom Mini-IT on SilentPCReview.
Chenbro SR30169 Mini-ITX Server Chassis on SilentPCReview.
Fractal Design Define XL R2 on NikKTech.
Fractal Node 304 White on MadShrimps.
SilverStone Fortress FT04 on Phoronix.

Audio Visual:
Turtle Beach Ear Force PX4 Wireless Gaming Headset Video Review on HWHeaven.
Mad Catz Tritton Kunai Headset for iOS on PureOC.
Sennheiser U320 Gaming Headset on GamingNexus.

Portable & Prebuilt:
Motorola Droid Ultra smartphone on HotHardware.
Lenovo IdeaPad Flex 14 Convertible Ultrabook on PCPerspective.

Misc:
Silverstone One ARM ARM11SC Single Monitor Arm on eTeknix.
Cooler Master G550M 550W PSU on TechPowerUp.
Thermaltake Massive SP Notebook Cooler on Tweaktown.



If you've seen some instructions for unlocking backwards compatability for your Xbox One - don't do it! There's just one hitch: Actually following the directions will totally destroy your new toy. You know. The one that retails anywhere from $500 to $900. More info here.

Intel have a 15-core server CPU on the way. Intel confirmed Thursday that it will release a 15-core server chip code-named Ivytown, which will be based on the Ivy Bridge architecture. Intel until now had topped off at 12 cores with the Xeon E5 v2 chips that shipped in the third quarter of this year.

TheAge have a fairly dramatic-sounding article about Telstra vacuuming up data. Australia's leading telecommunications company, Telstra, has installed highly advanced surveillance systems to "vacuum" the telephone calls, texts, social media messages and internet metadata of millions of Australians so that information can be filtered and given to intelligence and law enforcement agencies.

A couple of people sent in this demo video of the Snowdrop Engine used in Tom Clancy's The Division - claimed to be the most detailed video game ever. There's a little more info here. The Division is an online experience, where players team up to survive in a ravaged America, both in the game and through the companion app. The game is slated for PS3, PS4, Xbox 360, and Xbox One.

Bit of a quiet morning, so here's some photos from Timbot, showing how not to open one of those annoying sealed boxes!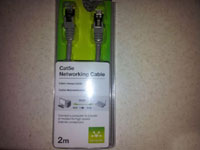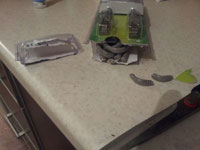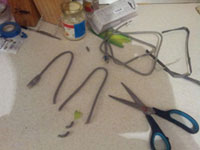 Thanks to mpot, Sciby and Hoff this week!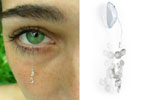 And if you're after more, check out this Wiki page which lists ALL "misc pics" news posts from the archive.




Friday Afternoon (5 Comments) (link)
Friday, 6-December-2013 13:16:50 (GMT +10) - by Agg


A couple of days ago, the last five analogue TV stations in Sydney shut down for good. On 3 December 2013, Sydney and surrounding areas highlighted in purple will switch off their analog TV signals and switch to digital-only TV. Here's a YouTube video showing the last few seconds of broadcasting. Only Channel 7 made an effort, it seems!

There's been another big password theft - but this time it was client-side. The massive data breach was a result of keylogging software maliciously installed on an untold number of computers around the world, researchers at cybersecurity firm Trustwave said. The virus was capturing log-in credentials for key websites over the past month and sending those usernames and passwords to a server controlled by the hackers.

Tech Report investigated claims that retail R9 290X cards seem to be slower than press samples. Is this really a thing? Are the Radeon R9 290X cards shipping to consumers really slower than the review units sent to the press? Well, let's see what we can find. They now have an answer from AMD. Based on feedback from the enthusiast community, we've implemented an all new PowerTune mechanism in the AMD Radeon R9 290 series that exploits the full capability of the individual GPUs rather than clamping performance to a least-common-denominator type of capability level.

Bathurst fans will want to see this comparison video between Gran Turismo 6 and the real world. Australian racing fans had been clamouring for years for Bathurst to appear on a racing game of note. Now two have come along at once. Forza Motorsport 5 has been in the wild for a couple of weeks now, but Gran Turismo's version is just about to hit stores. This comparison video between Bathurstreal life and its virtual equivalent is ridiculous.

Here's a video from the Internet Governance Forum back in October, where John Selby talks about throwing out preconceptions about Cybersecurity.




Friday Morning Reviews (0 Comments) (link)
Friday, 6-December-2013 07:14:12 (GMT +10) - by booj


Motherboards & CPUs:
Asus A88X-PRO on Hardware Secrets.
MSI Z87 Motherboard Roundup on Hot Hardware.
Gigabyte G1.Sniper 5 Motherboard on Techgage.

Graphics Cards:
HIS R7 250 iCooler Boost Clock 1GB on Madshrimps.
VisionTek Radeon R7 260X 2GB on TweakTown.
GeForce GTX 760 SLI vs GTX 780 Ti on ocaholic.
NVIDIA GeForce GTX 780 Ti vs AMD Radeon R9 290X at 4K Ultra HD on Legit Reviews.

Storage:
Toshiba PX02SS 12Gbps SAS Enterprise SSD Review (400GB) on The SSD Review.
WD Black˛ Dual Drive on Legion Hardware.
Western Digital My Cloud 2TB on eTeknix.
Adata DashDrive HV620 External HDD on Benchmark Reviews.

Input etc:
Func KB-460 Gaming Keyboard on techPowerUp.
Func KB-460 Gaming Keyboard on Guru3D.
Ducky 2108S Zero Cherry MX Brown Mechanical Keyboard on eTeknix.

Cooling:
Thermaltake Massive 14 Notebook Cooler on Hardware Asylum.
Noctua NH-U12S CPU Cooler on OCC.
Titan Master USB Fan on OCC.

Audio:
Corsair Vengeance 1400 Gaming Headset on Legit Reviews.
Cooler Master Storm Ceres 300 Headset on PureOverclock.
SteelSeries H Wireless Headset on LanOC.
Sonos PLAY:1 Wireless Speakers on MegaTechNews.
Audioengine 2+ (A2+) Powered Desktop Speakers on Custom PC Review.

Misc:
IN WIN 904 Mid Tower Case on Vortez.
Crucial Ballistix Sport VLP 2x 8 GB 1600 MHz C9 Memory on techPowerUp.



Want more news? View previous 7 days, 14 days, 30 days or monthly archives.
All original content copyright James Rolfe.
All rights reserved. No reproduction allowed without written permission.
Interested in advertising on OCAU? Contact us for info.


Recent Content


SiliconDust HDHomeRun Dual


Intel Haswell on MSI Z87 MPOWER


Corsair AX860i PSU


Bauhn AMiD-9743G Android Tablet (3G, GPS)


AMD Trinity A10-5800K & GIGABYTE F2A85X-UP4


Bauhn AMID-972XS Android Tablet


ASUS P8Z77-V Deluxe