Latest OCAU News

Thanks to Axe and Dan this week! Slightly late this week due to very complicated reasons involving an all-you-can-eat Chinese buffet..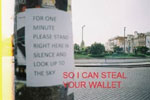 CoolerMaster MasterLiquid ML240L RGB (0 Comments) (link)
Thursday, 19-July-2018 17:52:57 (GMT +10) - by Agg


AMD2400 reviewed the CoolerMaster MasterLiquid ML240L RGB, which gives you dual 120mm All-in-One watercooling for under $100: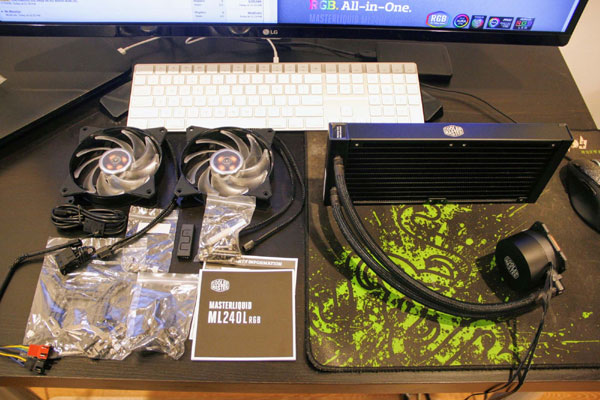 click for the review!






Thursday Evening (0 Comments) (link)
Thursday, 19-July-2018 17:46:03 (GMT +10) - by Agg


Intel are celebrating their 50th Birthday. Fifty years ago, Robert Noyce and Gordon Moore founded Intel with a purpose: To ponder what might be possible. To imagine, to question and to do wonderful in pursuit of a better future. In honor of our golden anniversary, we're embracing Noyce's inspiring challenge, "Don't be encumbered by history, go off and do something wonderful." Most historical tidbits here.

As if more proof was needed that HDDs are going away and SSDs are taking their place, Western Digital are closing a HDD factory in Malaysia. The data technology industry is undergoing substantial change. This market transformation is driving increased adoption of SSDs and NAND flash in traditional HDD applications. The change has contributed to growth in SSD/NAND flash and declining long-term demand for client HDDs. Consequently, Western Digital plans to expand SSD manufacturing in Penang. The company is in the final stages of commissioning its second SSD facility in Penang, which will go into production in the coming months.

FOTW sent word that the popular browser Stylish is in hot water over data harvesting - and it's been dropped by Google and Mozilla. The data collection has been ongoing since January 2017 when its owner, who inherited Stylish in late 2016, sold the extension to Israel-based web-analytics firm, SimilarWeb, and rolled out a new privacy policy. Some users weren't happy because the free app with no strings attached would collect data about their web usage, albeit anonymized.

Techgage looked at workstation GPU performance. We test a lot of software to get a good gauge on workstation performance, but there's always room for more – or at least possible replacements. In this article, we're exploring performance of three applications readers encouraged us to test: Blender and Redshift for rendering, and MAGIX's Vegas for video encoding. They follow up with some SPECviewperf numbers too.

Meanwhile TechSpot rounded up some NVMe SSDs. Which products are the best for certain workloads, what technologies are out there, and what should you choose for your next build. We're taking a look at top players Samsung's 970 Pro and 970 Evo, Intel's Optane M.2 modules and Intel's Optane PCIe card and WD's Black SSD. A previous generation NVMe SSD from Intel has also been thrown in for comparison.

Google have received another huge fine for anti-competitive behaviour in the EU. European Union regulators have hit Google with a record $6.85 billion antitrust fine for using its Android mobile operating system to squeeze out rivals. The penalty is nearly double the previous record of $3.7 billion which the United States tech company was ordered to pay last year over its online shopping search service. It represents just over two weeks of revenue for Google parent Alphabet Inc and would scarcely dent its cash reserves of almost $140 billion. But it could add to a brewing trade war between Brussels and Washington.




Thursday Afternoon Reviews (0 Comments) (link)
Thursday, 19-July-2018 17:06:59 (GMT +10) - by Agg


Motherboard & CPU:
Biostar X470GTN Gaming (AMD X470) Motherboard on Tweaktown.
Intel Core i7-8086K Processor on LegitReviews.

Input Etc:
Corsair K70 RGB MK.2 RAPIDFIRE keyboard on Vortez.
HyperX Pulsefire Surge RGB Gaming Mouse on Tweaktown.
ASUS ROG Gladius II Origin Mouse on BenchmarkReviews.

Portable & Prebuilt:
HP EliteBook 840 And 830 G5 Review: Aluminum-Clad Powerhouses on HotHardware.
Lenovo ThinkPad X1 Yoga (3rd Generation) on ThinkComputers.
Dell XPS 15 2-in-1 on TechSpot.
2018 Acer Predator Helios 500 Gaming Laptop Preview on TechARP.
2018 Acer Nitro 5 Gaming Laptop Preview on TechARP.

Misc:
BACtrack C8 Police-Grade Portable Breathalyzer on BigBruin.
E-Lektron JAD38-B Digital Sound System on NikKTech.
Toshiba OCZ RC100 480 GB SSD on TechPowerUp.
Team Group Vulcan Gaming DDR4 3200 MHz TUF Edition memory on TechPowerUp.
Asus Blue Cave AC2600 Dual Band WiFi Router on FunkyKit.
CRYORIG C7 Cu Compact CPU Cooler on FunkyKit.




The Government's "My Health Record" System (3 Comments) (link)
Tuesday, 17-July-2018 23:52:45 (GMT +10) - by Agg


A few people sent in info about this, but IntelInside's email probably sums it up best:

From today, Australians have 3 months to opt-out of having their medical records electronically stored on the government's My Health Record database. If you do not opt-out you will automatically have a My Health Record by the end of 2018. There are privacy concerns about the default settings of no PIN code, or user notifications when records are accessed. The Sydney Morning Herald's technology journalist reports why he is opting out "and you should too". Opting out can be performed at this link.

Having said that, the system is apparently not coping with the number of opt-out requests. Australians attempting to opt out of the government's new centralised health records system online have been met with an unreliable website. Those phoning in have faced horrendous wait times, sometimes more than two hours, often to find that call centre systems were down as well, and staff unable to help. The Australian Digital Health Agency (ADHA), which runs the My Health Record system, is reportedly telling callers that they weren't expecting the volume of opt-outs.

More info in this thread in our Current Events forum.



Want more news? View previous 7 days, 14 days, 30 days or monthly archives.
All original content copyright James Rolfe.
All rights reserved. No reproduction allowed without written permission.
Interested in advertising on OCAU? Contact us for info.

Recent Content


Getting Started with Arduino


ADATA Ultimate SU800 256GB SSD


FSP Hydro 700W and Hydro G 850W PSUs


Crucial BX200 SSD


ADATA SP550 240GB SSD


Lexar Jumpdrive M20i Flash Drive


Lexar Jumpdrive M20c Flash Drive