Latest OCAU News

Here's some reviews and projects from the forums. Another good way to see what's going on at any moment in the forums is to hit the New Posts link. Enjoy!






Tuesday Lunchtime (3 Comments) (link)
Tuesday, 22-May-2018 12:45:13 (GMT +10) - by Agg


Google and Microsoft have found yet another Spectre / Meltdown flaw. Intel is calling the new strain "Variant 4." While this latest variant taps into many of the same security vulnerabilities that were first revealed in January, it uses a different method to extract sensitive information, according to the company. The original disclosure is here and Microsoft have info here.

Bypassing encryption remains a priority for our cybersecurity minister, according to a recent speech at CeBIT. Questioning if the proposed legislation was technically possible, ZDNet asked the prime minister if the laws of mathematics would trump the laws of Australia. "The laws of Australia prevail in Australia, I can assure you of that," Turnbull told ZDNet. "The laws of mathematics are very commendable, but the only law that applies in Australia is the law of Australia." Oh dear.

TechSpot explain FreeSync 2. The name FreeSync is a brand name that refers to AMD's implementation of adaptive synchronization technology. It essentially allows a display to vary its refresh rate to match the render rate of a graphics processor, so that, for example, a game running at 54 FPS is displayed at 54 Hz, and when that games bumps up to 63 FPS the display also shifts to 63 Hz. This reduces stuttering and screen tearing compared to monitor operating at a fixed refresh rate, say 60 Hz, displaying a game running at an unmatched render rate like 54 FPS.

Meanwhile HardOCP checked out AMD's Ryzen Master overclocking software. AMD has been stepping up its game in the CPU and motherboard arena for the last year. Its Ryzen Master software is an overclocking utility that is motherboard agnostic, which allows overclocking and performance tuning from within Windows. With new chipsets comes a new iteration of this software. We take it for a test drive and let you know what we thought of it.

Here's an interesting solution to the "city bike" type schemes leaving bikes everywhere - pay people to find them, charge them up and return them to service. "Charging scooters for Bird is like Pokémon Go, but when you get paid for finding Pokémon," says Nick Abouzeid, a 21-year-old charger in San Francisco. Several nights a week after work, he and his girlfriend go on walks around the city, collecting scooters and bringing them back to his apartment building to charge in the basement.

A 19yo guy from Sydney has won an Intel engineering prize for creating a window-washing robot. The drone device is tethered to the roof of a commercial building. It is equipped with a powerful spray nozzle and rotating brushes. Nicholls' drone can handle 45 kph winds, and costs just over A$3000. It is said to replace human teams that can cost in excess of A$14,600 per building and in the process reduce the high risk of injuries, Intel said in a statement.




Resurrecting a Lian Li (2 Comments) (link)
Monday, 21-May-2018 20:24:41 (GMT +10) - by Agg


Echineon has built an impressive custom wood and perspex watercooled PC around the bones of an old Lian Li mid-tower case: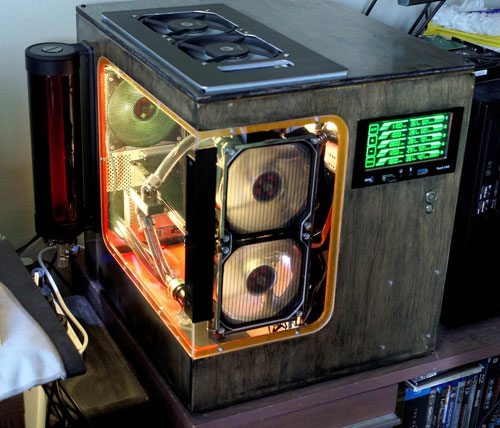 click for the worklog!






Monday Afternoon Reviews (0 Comments) (link)
Monday, 21-May-2018 15:23:09 (GMT +10) - by Agg


Cooling:
Jonsbo CR-201 RGB CPU Cooler on NikKTech.
Noctua NF-A12x25 Fan on Vortez.

Audio Visual:
Creative Outlier Black Bluetooth Headset on MadShrimps.
1MORE Quad Driver Earphones on APHNetworks.
HyperX Cloud Flight headset on TechPowerUp.

Input Etc:
Cooler Master WR530 Wrist Rest and MP510 Mouse Pad on LanOC.
GAMDIAS ZEUS P1 RGB Optical Gaming Mouse on NikKTech.
MSI Vigor GK80 Gaming Keyboard on OCClub.

Portable & Prebuilt:
Nokia 8 Sirocco smartphone on CNet.
ASUS ZenFone Max Pro M1 preview on TechARP.
Xiaomi Redmi Note 5 "Camera Beast" on TechARP.

Misc:
Gigabyte X470 Aorus Ultra Gaming motherboard on Guru3D.
Reolink Argus 2 Wire-Free Security Camera on Tweaktown.
Mini-ITX Case Review Round-Up: Taku, SG13, & Core V1 video by GamersNexus.



Friday again!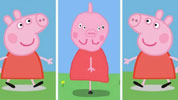 Want more news? View previous 7 days, 14 days, 30 days or monthly archives.
All original content copyright James Rolfe.
All rights reserved. No reproduction allowed without written permission.
Interested in advertising on OCAU? Contact us for info.

Recent Content


Getting Started with Arduino


ADATA Ultimate SU800 256GB SSD


FSP Hydro 700W and Hydro G 850W PSUs


Crucial BX200 SSD


ADATA SP550 240GB SSD


Lexar Jumpdrive M20i Flash Drive


Lexar Jumpdrive M20c Flash Drive