Latest OCAU News
Tuesday Morning Reviews (2 Comments) (link)
Tuesday, 3-March-2015 00:40:09 (GMT +10) - by Agg


Cooling:
CRYORIG H5 Universal CPU Cooler on NikKTech.
Cooler Master Nepton 240M All-in-One Liquid Cooler on PCPerspective.

Storage:
Plextor M6e PCI Express SSD on Vortez.
HIS Multi-View x2 HDOCK1 USB 3.0 Dual Display Docking Station on Tweaktown.
SilverStone TS431S 4-Bay miniSAS DAS Storage Tower on eTeknix.

Portable & Prebuilt:
HP Spectre X360 Ultrabook Review: Sleek, Sexy, Convertible on HotHardware.
HP Omen 15 Gaming Notebook Review, A Little Bit Of Mojo and Voodoo on HotHardware.
Intel NUC5i5RYK Broadwell-U Mini-PC on HotHardware.
Dell Venue 8 7000 on TechSpot.

Motherboard & CPU:
GIGABYTE X99-Gaming 5 (Intel X99) Motherboard on Tweaktown.
X99 Charts: 11 Boards - ASUS X99-WS/IPMI on OCAholic.
ASRock X99 WS-E/10G (Intel X99) on Tweaktown.
Gigabyte Z97X-UD5H Black Edition on OCAholic.
Supermicro C7Z97-OCE (Intel Z97) on Tweaktown.
MSI Z97 MPower AC on OCAholic.
Core i7-5960X CPU on HWSecrets.

Power Supply:
Corsair HX1000i 1000W 80 PLUS Platinum on Tweaktown.
Enermax DigiFanless 550W on OCaholic.
Portable Smartphone Battery Pack Roundup on eTeknix.

Software:
Evolve Review: The Evolved Strike Back PC gamee on Techgage.
Windows Storage Server 2012 R2 Overview on ComputingOnDemand.

Input Etc:
Cooler Master Novatouch TKL Gaming Keyboard on MadShrimps.
GAMDIAS HADES (GMS7011) Laser Gaming Mouse on TechARP.

Misc:
Xigmatek Mach Mid-Tower on eTeknix.
Crucial CT4G4DFS8213 DDR4-2133 16GB Quad-Channel Memory Kit on Tweaktown.



Leonard Nimoy passed away, age 83 on the weekend, to the dismay of Trekkies everywhere. It's a sentiment that Nimoy himself reflected upon on Twitter this past Sunday, in his very last post. "A life is like a garden," he wrote. "Perfect moments can be had, but not preserved, except in memory." That's what we'll have to do, then.

On the topic of final frontiers, the world's largest aircraft is being built, for space-launch duties. Built for Stratolaunch by Scaled Composites, the Roc will be the largest aircraft ever made with a wingspan of 385 ft. This compares to 320 ft for the Hughes H-4 Hercules (Spruce Goose), 290 ft for the six-engined Antonov An-225, 262 ft. for the Airbus A380, and 225 ft. for the Boeing 747-8. Powered by six reconditioned Pratt & Whitney PW4056 engines salvaged along with other parts from two ex-United Airlines Boeing 747-400s, the twin-fuselage carrier aircraft resembles a vastly enlarged version of the Scaled-built WhiteKnightTwo developed for Virgin Galactic.

Google are proclaiming that Android is ready for work, thanks mpot. For many, these phones have become essential tools to help us complete important work tasks like checking email, editing documents, reviewing sales pipelines and approving deals. But for the majority of workers, smartphones and tablets are underutilized in the workplace. Their business and innovation potential remain largely untapped. Today we're announcing the Android for Work program to tap into that potential. With a group of partners, we're helping businesses bring more devices to work by securing, managing and innovating on the Android platform. More info here.

Samsung meanwhile have announced the Galaxy S 6 and S 6 Edge. At the high end, many criticisms have been leveled at the industrial and material design of Galaxy S and Note devices, and outside of the hardware itself, TouchWiz has received a great deal of criticism for performance issues and poor design. This brings us to the Galaxy S 6 and S 6 edge, which represents a fundamental shift in the way Samsung approaches the way their phones are made and designed. While we've seen these changes in the form of the Galaxy A line and the Galaxy Note 4, the Galaxy S6 represents the first phone that has been made from the ground up with a focus on industrial and material design.




Monday Morning Reviews (0 Comments) (link)
Monday, 2-March-2015 01:28:16 (GMT +10) - by Agg


Cases:
In Win 703 on LegionHW.
Fractal Design Core 2300 on TechPowerUp.
Raijintek Metis Classic on BenchmarkReviews.
Nanoxia Deep Silence 5 Rev B. on OCAholic.
Corsair Carbide 100R Silent on Vortez.
Corsair Carbide 100R Silent Mid-Tower on eTeknix.

Cooling:
Phanteks PH-TC12LS CPU Cooler on Modders-Inc.
Corsair H80i GT watercooler on HWHeaven.

Audio Visual:
Kingston HyperX Cloud II Gaming Headset on ThinkComputers.
Divoom Voombox Outdoor Rugged Bluetooth Speaker on ThinkComputers.

Storage:
Silicon Motion SM2256 Controller with Samsung TLC NAND on TheSSDReview.
Crucial's BX100 and MX200 solid-state drives on TechReport.
WD My Cloud DL4100 Business NAS on Techgage.
OCZ ARC 100 480GB SSD on NikKTech.
HIS Multi-View HDOCKP USB 3.0 Portable Docking Station on Tweaktown.
Seagate Seven External USB 3.0 Drive on LegitReviews.

Video Cards:
Asus STRIX GTX 750 Ti on PCPerspective.
Gigabyte GeForce GTX 960 G1 on LegitReviews.
Gigabyte GTX 960 on LanOC.
GeForce GTX 980 vs Radeon R9 290X - Should I upgrade? on OCAholic.
GALAX GeForce GTX 960 EXOC on Tweaktown.



Friday again!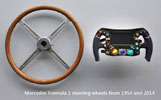 Want more news? View previous 7 days, 14 days, 30 days or monthly archives.
All original content copyright James Rolfe.
All rights reserved. No reproduction allowed without written permission.
Interested in advertising on OCAU? Contact us for info.

Recent Content


Silicon Power USB Gift Pack


Google Chromecast


MyGica ATV510B Enjoy TV


Thecus N5550


SiliconDust HDHomeRun Dual


Intel Haswell on MSI Z87 MPOWER


Corsair AX860i PSU