Latest OCAU News

Thanks to Andrew and mpot this week!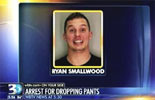 Google Chromecast (7 Comments) (link)
Thursday, 18-September-2014 16:54:27 (GMT +10) - by Agg


Sciby has checked out Google's Chromecast, which looks like a USB thumb drive but lets you stream all kinds of media to your HDMI-equipped TV.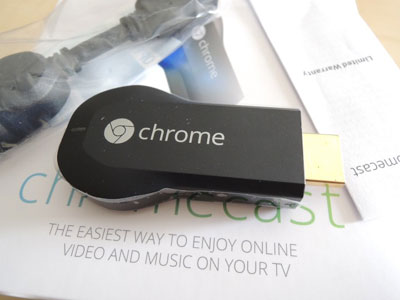 click for the review!






Interesting Forum Threads (4 Comments) (link)
Thursday, 18-September-2014 11:53:38 (GMT +10) - by Agg


Here's a snapshot of what's going on in some of the forums. You can also find new interesting things you might have missed via the Who's Online page, the New Posts page and the Live forum view. Also try the Today's Posts link (find it on the Quick Links menu) and the handy Who Quoted Me? feature.

Gigabyte X99 SOC Force + Xeon E5 1680v3 = WINNING in Overclocking & Hardware.
Gigabyte Z97X-SOC Force + Pentium G3258 Category record in 32M SuperPi in Overclocking & Hardware.
NVIDIA to Pole-vault GTX 800, Name Next Big Parts GTX 970 and GTX 980 in Video Cards & Monitors.
AMD's Next Gen x86 High Performance Core is Code Named "Zen" in AMD x86 CPUs and chipsets.
Demand for iPhone 6 vs 6+... which did you preorder? in Apple iOS (OS & Devices).
iOS and Android, my journey in Mobile Phones.
Reminder - iOS 8 update out Thursday in Business & Enterprise Computing.
Bloody bloody cryptolocker bloody in Business & Enterprise Computing.
UserBenchmark post up some results in Storage & Backup.
MBPr SSD Shootout: Apple vs OWC vs Transcend in Storage & Backup.
Play for Free trend (not free-to-play) in PC Games.
Your go-to retro time wasters in Retro & Arcade.
Unreleased Duke Nukem discovered in Library of Congress in Retro & Arcade.
Revisiting old titles - how do they hold up? in Retro & Arcade.
Heston Blumenthal's The Fat Duck moving to Melbourne in Geek Food.
Meat Maiden - Opening Night Review in Geek Food.
Blue Bonnet BBQ - Review in Geek Food.
Giving up coffee in Nutrition.
Myannmar - quick rundown in Holidays & Travel.
Mythbusters - Kari, Grant and Tori leaving the show in Entertainment.




Thursday Morning (3 Comments) (link)
Thursday, 18-September-2014 11:32:42 (GMT +10) - by Agg


NASA have announced partnerships with Boeing and SpaceX to return manned mission launches to the USA. Currently they rely on the Russian space agency, after the Space Shuttle program was shelved. "Thanks to the leadership of President Obama, the hard work of our NASA and industry teams, and support from Congress, today we are one step closer to launching our astronauts from U.S. soil on American spacecraft and ending the nation's sole reliance on Russia by 2017. Turning over low-Earth orbit transportation to private industry will also allow NASA to focus on an even more ambitious mission – sending humans to Mars."

There's a new Android security issue. A bug quietly reported on September 1 appears to have grave implications for Android users. Android Browser, the open source, WebKit-based browser that used to be part of the Android Open Source Platform (AOSP), has a flaw that enables malicious sites to inject JavaScript into other sites. Those malicious JavaScripts can in turn read cookies and password fields, submit forms, grab keyboard input, or do practically anything else.

Tech Report look at some clever SSD caching in a new Micron unit. Dubbed dynamic write acceleration (DWA), this switching occurs at the block level. Incoming writes are written in SLC mode before being moved to MLC storage during lulls in activity. All unused NAND is available to this effective write cache, which stretches across both user-accessible storage and overprovisioned area.

FOTW spotted Doom running on a printer. Sometimes, the only way to attract attention to dire warnings about weaknesses in a particular system is to exploit them in a way that can't be ignored. That's what drove Michael Jordon of Context Information Security to make Doom run on a Canon Pixma printer; not because it's cool (although it clearly is) but to demonstrate the inherent insecurities in Canon's wireless printers.

Tweaktown have their Intel Developer Forum coverage posted. Steven visited this year's Intel Developer Forum in San Francisco and saw plenty of cool technology. If you couldn't make the show, get an overview here.

A Chinese city has opened a phone lane, for pedestrians texting and walking. In Chongqing, China, with a degree of seriousness that has yet to be determined, the city authorities have designated a 30 metre (100ft) "cellphone lane" for people who use their phones while walking. "First mobile phone sidewalks in China," declares a notice next to it. Seems likely to be a joke.

TechSpot have an Intel Z97 Motherboard Roundup. Codenamed 'Wildcat Point', the Z97 chipset brings support for future Broadwell CPUs, along with SATA Express and the M.2 socket. With over 90 designs available right now, picking the right one can be a difficult decision. Hoping to narrow the search down, we have taken seven popular boards and compared them in every way possible.

The word "metadata" has been doing the rounds lately - a Dutch study has shown how much information can be found in it. As author and researcher Door Hans de Zwart of Dutch digital rights foundation Bits of Freedom noted, even recently, on its website, the Dutch Intelligence Agency (AIVD) downplayed the interception of metadata as "a minor infringement of privacy". Thanks to a Dutch man, Ton Siedsma, we now have a glimpse of the type of information that can be squeezed from what officials would have us believe is "just" metadata.




Thursday Morning Reviews (2 Comments) (link)
Thursday, 18-September-2014 00:57:36 (GMT +10) - by Agg


Audio Visual:
COMPRO TN1600P Cloud Network Camera on NikKTech.
Cammy Camera Monitoring Software Review with the D-Link DCS-930L on Tweaktown.
808 Audio Studio-Precision Tuned Over Ear Headphones on TechnologyX.
Samsung 27" S27B970D Super PLS LED Monitor on ModSynergy.
Kingston HyperX Cloud Headset on APHNetworks.
MP4Nation Brainwavz Delta In-ears on TechPowerUp.
Adesso Xtreme H3 Bluetooth Headphones on ThinkComputers.
Kingston HyperX Cloud Headset on PureOC.
ANDROMEDIA AM Bluetooth Speakers on PureOC.

Cooling:
Noctua NH-D15 Heatpipe Tower CPU Cooler on BigBruin.
Thermaltake Water 3.0 Ultimate on Techgage.
NZXT Kraken All-In-One CPU Cooler Roundup on eTeknix.

Motherboard & CPU:
ASUS Z97-A (Intel LGA 1150) on TechPowerUp.
EVGA X99 Classified on LegitReviews.
EVGA X99 Classified on LanOC.
ASUS MAXIMUS VII FORMULA/WATCH DOGS Motherboard on HWSecrets.
GIGABYTE X99 UD5 WIFI (Intel X99) on Tweaktown.
ASRock EP2C612D16FM (Intel C612 and DDR4) Server Motherboard on Tweaktown.
Overview of Supermicro's DDR4 Intel Xeon C612 Server Motherboards on Tweaktown.
ASUS Rampage V Extreme on OCaholic.
ASUS X99-DELUXE on BenchmarkReviews.

Input Etc:
Roccat Ryos MK Pro Mechanical Keyboard on Modders-Inc.
GAMDIAS Hades Extension Laser Gaming Mouse on eTeknix.
XtracGear Carbonic and Ripper Mouse Pads on PureOC.

Portable & Prebuilt:
ZOTAC ZBOX CI320 nano Budget SFF Desktop PC on Tweaktown.
Maingear Pulse 15 3K Gaming Laptop on HotHardware.
Lenovo ThinkServer TD340 Tower Server on Tweaktown.

Memory:
ADATA XPG Z1 DDR4-2400 64GB Quad-Channel Memory Kit on Tweaktown.
Crucial DDR4-2133 32GB Memory Kit on ThinkComputers.

Power Supply:
be quiet! Straight Power 10 CM 800W Semi-Modular PSU on eTeknix.
Antec Edge 650W Modular PSU on eTeknix.
Seasonic Platinum Series SS-1050W XP3 on OCAholic.
Antec EDGE 550W PSU on NikKTech.
XFX TS650 650W Non-Modular PSU on eTeknix.
Sandberg Credit Card 850mAh Powerbank on NikKTech.

Video Cards:
NVIDIA GeForce GTX 900 Series Preview on ThinkComputers.
Palit GeForce GTX 750 Ti KalmX on Guru3D.
XFX Radeon R9 285 DD on BenchmarkReviews.
HIS Radeon R9 285 IceQ X2 2GB OC on Tweaktown.

Cases:
In Win D-Frame Mini on OCAholic.
ECS LIVA Mini PC Kit on ThinkComputers.
Corsair Graphite 780T Tower on BenchmarkReviews.
Fractal Design Core 3300 on PCPerspective.
Lian Li PC-V359 Micro-ATX Modular PC Case on LegitReviews.
Phanteks Enthoo Luxe Full-Tower on LegitReviews.
Corsair Graphite Series 780T Full Tower on eTeknix.
BitFenix Phenom Mini-ITX on Tweaktown.
Corsair Graphite 780T on TechPowerUp.

Storage:
Patriot EP Series Micro SD Card (32 GB) on TechnologyX.
ADATA Premier SP610 256GB SSD on Tweaktown.
Toshiba HG6 THNSNJ512GCSU Enterprise SSD on Tweaktown.
Adata's Premier SP610 solid-state drive on TechReport.
Samsung SM843T 480GB Enterprise SSD on Tweaktown.
QNAP TS-451 NAS on TechPowerUp.
SanDisk Ultra II SSD Review (240GB) on TheSSDReview.
SanDisk Ultra 64GB microSD on OCModShop.
Samsung 850 PRO SSD 256GB on OCaholic.

Software:
Five Nights at Freddy's PC game in OCModShop.
Skylanders: Trap Team iOS / Android game on GamingNexus.

Misc:
ASUS RT-AC87U AC2400 Dual-Band Wireless Router on Tweaktown.




Competition Reminder (0 Comments) (link)
Wednesday, 17-September-2014 15:06:35 (GMT +10) - by Agg


There's a few contests underway in the forums, so check them out if you missed their announcements:

- Thecus are giving away an N2310 2-bay NAS
- PLE are giving away five sets of Sennheiser headphones
- Scorptec are giving away SteelSeries mice and a headset



Want more news? View previous 7 days, 14 days, 30 days or monthly archives.
All original content copyright James Rolfe.
All rights reserved. No reproduction allowed without written permission.
Interested in advertising on OCAU? Contact us for info.


Recent Content


Google Chromecast


MyGica ATV510B Enjoy TV


Thecus N5550


SiliconDust HDHomeRun Dual


Intel Haswell on MSI Z87 MPOWER


Corsair AX860i PSU


Bauhn AMiD-9743G Android Tablet (3G, GPS)