Latest OCAU News
Tuesday Afternoon (0 Comments) (link)
Tuesday, 25-October-2016 17:26:29 (GMT +10) - by Agg


I was saddened to learn of the passing of Leslie Nassar, an Australian social media innovator and satirist. Leslie Nassar, the Australian tech guru behind Q&A's onscreen Twitter stream, has been killed in an apparent hit-and-run car crash in the US. Nassar also pioneered ABC Radio National's podcasting empire. ... In 2009 Nassar revealed that he was the person behind the Fake Stephen Conroy account on Twitter, which satirised the then communications minister's proposed internet filter.

I was hoping to post positive news about the Alan Turing law, named for the pioneering computer scientist and mathematician, but it has failed in the UK Parliament. A bill that would have wiped clean the criminal records of thousands of gay men has fallen at its first parliamentary hurdle. The private member's bill would have pardoned all men living with UK convictions for same-sex offences committed before the law was changed. There were emotional scenes with one MP fighting back tears during his speech. The government, which has its own plans for posthumous pardons, "talked out" the bill, which will not now go ahead.

There's another serious Linux exploit in the wild. "It's probably the most serious Linux local privilege escalation ever," Dan Rosenberg, a senior researcher at Azimuth Security, told Ars. "The nature of the vulnerability lends itself to extremely reliable exploitation. This vulnerability has been present for nine years, which is an extremely long period of time." It seems to affect Android phones as well.

HotHardware have been playing with some rugged PCs from Dell. Building a fully rugged PC requires a ton of testing time, qualification, and numerous redesigns. Dell performs the bulk of the work at a facility in Austin, Texas, where a combination of robotic and human-controlled tests beat-on and violate the machines in a number of ways. From dropping them at different heights and angles, to working the hinges thousands of times, spraying them with water, and subjecting them to various environmental elements and dust, Dell puts devices through their paces and then some.

People have been concerned about EVGA's GTX 1080 cards overheating. TechPowerUp report on EVGA's response, which includes providing people with thermal pads. The thermal pads will be provided to anyone with a GTX 1080 or GTX 1070 with an ACX cooler and a backplate, with other graphics card models from EVGA's models also being considered for the offer. While EVGA is surely going about the problem in the correct manner, it still leaves to customers the responsibility of dismantling their EVGA cards and applying the thermal pads on their own.

Tesla have announced that all their cars will come with self-driving hardware now. The basic news is that all vehicles exiting the factory have the hardware for Level 5 autonomy — the cameras, the compute power. On the order of 2000 cars a week have hardware capable of full self-driving autonomy. It'll take us some time in the future to complete validation of the software and get the required regulatory approval, but the important thing is that the foundation is laid for the cars to have the full autonomy of a safety level that we believe to be twice the safety of a person or better.




Monday Morning Reviews (0 Comments) (link)
Monday, 24-October-2016 11:30:28 (GMT +10) - by Agg


Cases:
AeroCool P7-C1 Tempered Glass Mid Tower on NikKTech.
Phanteks Enthoo EVOLV ATX Tempered Glass Edition on APHNetworks.
Silverstone Primera PM01 on HWAsylum.

Audio Visual:
GIGABYTE Force H5 on Vortez.
Acer Predator Z850 UltraWide 24:9 Gaming Projector on PCPerspective.
Seek Thermal CompactPro Android Thermal Imager on BigBruin.
Campark 4K Action Camera on FunkyKit.

Software:
Battlefield 1 Multiplayer Gameplay Thoughts on Tweaktown.
Civilization VI: Performance Analysis on TechPowerUp.
Battlefield 1 PC graphics card benchmark on Guru3D.

Input Etc:
CHERRY Stream 3.0 Low-Profile Keyboard on MadShrimps.
SteelSeries Rival 500 MOBA/MMO Gaming Mouse on LegitReviews.

Storage:
Patriot Memory LX 200GB microSD Memory Card on Tweaktown.
QNAP TS-451+ on LanOC.
PNY CS 1311 240GB SSD on OCClub.

Video Cards:
XFX Radeon RX 470 RS Black Edition on TechARP.
RX 480 dominates GTX 1060 at DX12 in Battlefield 1 on Tweaktown.

Misc:
Fritz!Box 7490 router on OCAholic.
Antec KUHLER H2O H600 Pro AIO Liquid CPU Cooler on NikKTech.
Moto Z Play Review: 8-Cores And Insane Battery Life smartphone on HotHardware.




2016 Phillip Island MotoGP (0 Comments) (link)
Sunday, 23-October-2016 15:12:13 (GMT +10) - by Agg


The MotoGP circus is at Phillip Island, Victoria, this weekend. The main race coverage starts in under half an hour, at 3:30pm ADST. It should be an interesting one, because several of the big hitters are at the back of the grid due to qualifying shenanigans. Also, Australia's Jack Miller has qualified well on his home circuit. You can see it live on ONEHD and keep track of things in this thread in our Motorsport forum.



Thanks to mpot, danstoejam and Sugaris this week!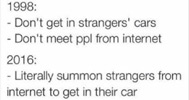 Friday Morning Reviews (0 Comments) (link)
Friday, 21-October-2016 05:23:05 (GMT +10) - by booj


Graphics Cards:
Gigabyte GTX 1070 Xtreme Gaming 8 GB on techPowerUp.
MSI GeForce GTX 1060 Gaming X 3GB on ThinkComputers.

Storage:
Samsung 960 PRO M.2 1TB NVMe SSD on Guru3D.
Samsung 960 PRO RAID on Vortez.
Samsung 960 Pro M.2 SSD on Ars Technica.
Samsung 960 Pro M.2 NVMe SSD on The SSD Review.

Cases:
EVGA DG-87 Full-Tower on TweakTown.
Lian Li PC-Q37 Mini-ITX Chassis on eTeknix.
Rosewill Cullinan Gaming Case on LanOC Reviews.

Cooling:
be quiet! Shadow Rock LP on OCC.
XSPC RayStorm Pro CPU Waterblock on Funky Kit.
Reeven Polariz Fan Controller on Modders-Inc.
MSI Core Frozr L on techPowerUp.
Deepcool Captain Genome Cooling System on NikKTech.
Corsair HD Series & SP Series RGB LED fans on Vortez.

Input etc:
SteelSeries Rival 500 Gaming Mouse on ThinkComputers.
Tt eSPORTS Ventus R Gaming Mouse on Benchmark Reviews.
Corsair M65 Pro RGB Mouse and MM800 RGB Polaris Mouse Pad on Madshrimps.

Notebooks & Mobiles:
GIGABYTE P55W v6 Gaming Notebook on TweakTown.
Asus ROG G752 on Hot Hardware.
ASUS Zenfone 3 Max on ocaholic.

Misc:
Dream Color PC Case RGB LED Strip on Funky Kit.
Kingston HyperX Predator 16GB DDR4-3333 Memory Kit on Funky Kit.
PlayStation VR on PC Review UK.




Forum Projects (1 Comments) (link)
Thursday, 20-October-2016 17:39:33 (GMT +10) - by Agg


Here's a few projects and reviews from the forums:










Want more news? View previous 7 days, 14 days, 30 days or monthly archives.
All original content copyright James Rolfe.
All rights reserved. No reproduction allowed without written permission.
Interested in advertising on OCAU? Contact us for info.

Recent Content


Crucial BX200 SSD


ADATA SP550 240GB SSD


Lexar Jumpdrive M20i Flash Drive


Lexar Jumpdrive M20c Flash Drive


Thecus N5810PRO 5-Bay UPS NAS


Synology DS715


Ainol Mini PC