Advertisement:

---
OCAU News
Iron Man at Zing Tuggeranong 6th May (1 Comments) (link)
Wednesday, 26-April-2017 14:42:07 (GMT +10) - by Agg


Those of you who have been following along with ASIGN_Baz's amazing Building Iron Man in STEEL project now have a chance to see it in the flesh, err, metal! On the 6th of May at Zing Tuggeranong in the ACT, from 12 noon until 3pm, Barry will be demonstrating the suit to raise funds for the Starlight children's foundation. If you don't know what this is all about, check out the thread - it's an amazing project.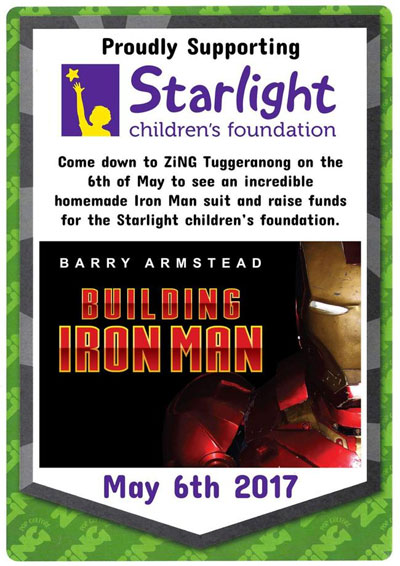 click for the thread!
Return to OCAU's News Page
---
Advertisement:



All original content copyright James Rolfe. All rights reserved. No reproduction allowed without written permission.


Advertisement: