Advertisement:

---
OCAU News
Win a Dual Monitor Stand! (2 Comments) (link)
Monday, 14-December-2009 02:27:25 (GMT +10) - by Agg


OCAU sponsor Proluma are giving away one of their dual-monitor stands to a lucky OCAU member. Because these stands are great for tidying up the look of your desk, we're going to give it to the person with the messiest desk on OCAU.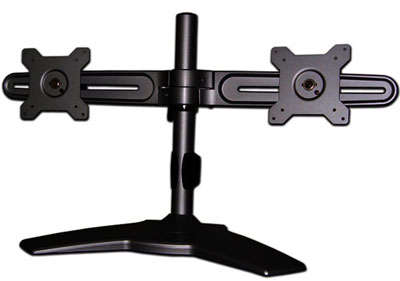 Click for the entries thread!



So if you think your desk is the messiest, or you think you can MAKE it the messiest, here's how to enter. Take a photo of your desk with a note somewhere with OCAU written on it and clearly visible. Upload it to OCAU Pix or your other favourite image hosting site, and post it in a reply to this thread. Next Monday I'll pick the one I think is the messiest (or funniest, or otherwise best) and send the prize to the winner. Easy! More info on the stand in their Sponsor Specials thread.




Return to OCAU's News Page
---
Advertisement:



All original content copyright James Rolfe. All rights reserved. No reproduction allowed without written permission.


Advertisement: