Advertisement:

---
OCAU News
Misc Pics Near Misses (41 Comments) (link)
Wednesday, 9-February-2011 15:08:39 (GMT +10) - by Agg


I got a (good-natured) email a couple of days ago, from someone wondering why none of his misc pics over the last few weeks had been used on the news page. Well, I try not to use those with an obvious source or copyright, but lots I think are just too obscure or not quite right for whatever reason. But maybe I get it wrong sometimes, so I've looked back through my emails and here's a few that I don't think I posted at the time, but perhaps deserve another look.. or not. :) So, thanks to the many people who sent these in!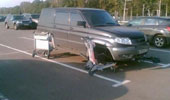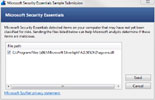 And if you're after more, check out this Wiki page which lists ALL "misc pics" news posts from the archive.




Return to OCAU's News Page
---
Advertisement:



All original content copyright James Rolfe. All rights reserved. No reproduction allowed without written permission.


Advertisement: