Nokia 6610
Join the community - in the OCAU Forums!


Features in Detail and Conclusions

Colour Screen
When I first turned on the phone, I was blown away by how crystal clear the image on the phone is. Using the default windows-style ďcloudsĒ wallpaper this phone is awesome, but with the ability to change backgrounds, the experience repeats itself every time you touch a key to bring it out of screensaver mode.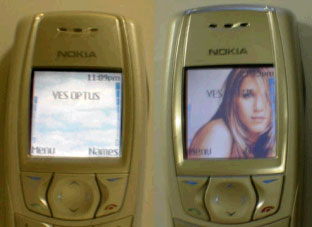 I tested the phone against the same images on my computer screen. All the channels come through perfect, some greens show up a bit washed out if the image is not the right resolution, but other than that, there were no problems.

The screen size is also very large, especially in comparison to some of its older counterparts, I now refuse to even look at that old 8210, as the screen seems to have shrunk.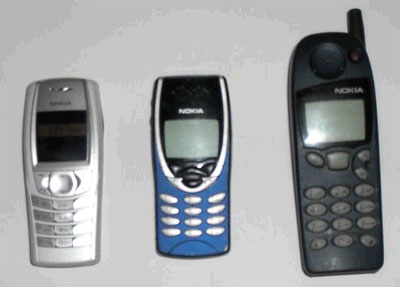 Buttons/Menu/Ease of Use
The buttons on the 6610 are impressive, they are larger than the old 8210, and are angled differently according to column; this surprisingly makes the phone incredibly easy to use one-handed and comfortably. The navigation button while not new, makes this phone even easier to navigate and use.

The menu system is standard Nokia style, but in wonderful colour! There is also evidence of the java technology within the menus. With a windows flavour, shaded message windows and progress bars, this phone is fun and stylish even when youíre in between the massed ranks of features.



Loudspeaker/Hands-free function/Radio
Remember back in the day before mp3ís, before you started copying that favourite CD to the computer? What did we have? MIDI.

MIDI files are programmed music, comprising of almost all of the features you will find on any mp3, save for the voice and that awesome clarity that is reality. Other than that, it turns out, MIDI is great for ring tones. Aptly named "polyphonic" ring-tones; these tones are for lack of a better word awesome! You can download any MIDI file and put it straight on the phone, just as you can with any image.

This phone is loud! And when I say loud, I mean loud, the phone pumps out a volume easily twice as loud as any other nokia phone I have ever heard. Afriad for your eardrums? Donít be. While very loud, the sounds it produced are very, clear, and donít resemble anything like the beeping hell that comes from your run-of-the-mill mobile phone. You want percussion? Itíll give you base, lead guitar, synth and drums as well.

I think this is the stage where the designers at Nokia thought, ďHey, this thing is so loud and clear, why donít we add a stereo radio, and a speakerphone function as well?Ē So it seems they did. The radio can be summed up as this. A radio, that is as loud and clear as any el-cheapo radio you might have in your kitchen or office or bedroom. Donít expect huge bass, but this little phone packs a punch.

The speakerphone function is just as loud, and just as clear, and surprisingly has excellent pickup. While driving my car, it can sit on the seat next to me, and I can have a full conversation, while the person on the other end is completely oblivious to the fact theyíre about 80cm away from me.

Both these functions are available in stereo headset mode as well. The headset is comfortable and easily loud enough. Including a remote control on the cord also enables you to answer the phone or change radio stations with the phone tucked away in a pocket or bag.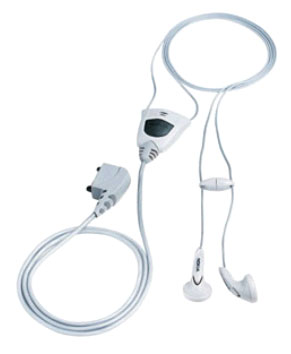 Java Applications Ė Including games
As stated in the features, the new nokia phones all support Java software. The phone comes with a few converters, folio and stock market software as well as a nifty program for keeping multiple golf course information and scores. The applications scene is just developing now, it is set to expand rapidly. Already available though, are hundreds of full colour Java Games for these phones, games like Space invaders, Puzzle Bobble and countless arcade/adventure games that used to grace the machines at your local milk bar or games arcade. There's a few pics of puzzle bobble below. All games can easily be downloaded to the phone over GPRS, none of those wasteful 1900 phone calls.




Web/Email Access via GPRS
This feature of the phone has not fundamentally changed from other phones, save for the fact you can do it in colour, and you now download all add-ons, including ring-tones, games, and graphics from the web. Email is easy to set up, and images can be downloaded if desired, but it at least prompts you to save you money.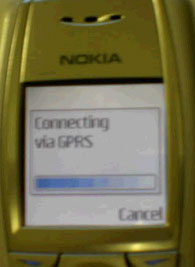 More importantly is the way you connect to the net on the 6610. You connect Via GPRS, not Dial-up WAP. This effectively means you have a connection directly to a wide-area-network. And you know what the coolest thing is? You donít pay for how long you're online, just how much you download. Coming in at roughly 1c per Kb, its pretty expensive, but considering most applications are around 20-30k, and pics and tones are between 2 and 12k, you wont be clocking up much unless you start downloading Quake III.

Battery Life
You might think all these extra features - and particularly the colour screen - would lead to short battery life, but it doesn't seem so. I make 5 or 6 calls most days and my phone is always on - it still takes over a week to completely drain the battery - much better than my old 9210 Nokia rate the phone for up to 150-300 hours standby, up to 3 hours 45 mins of speakerphone mode talk time or up to 5 hours of normal talk time.

Conclusion
This phone is beyond anything I expected, the features that stand out of course are the colour screen, polyphonic tones, the radio, and my personal favourite, the speakerphone function.

I only found one problem with the phone: the memory. While there is plenty there, itís a shame thatís its not upgradeable, or you can't use the phone as a storage device. With all the USB thumb drives out there I would have thought this would have been a feature that would have put this phone in the hall of fame, if it werenít already.

Sleek, stylish, sexy and packed full of features... if you donít like this phone - you havenít used it!


---
Advertisement:


All original content copyright James Rolfe.
All rights reserved. No reproduction allowed without written permission.
Interested in advertising on OCAU? Contact us for info.

---
Recent Content


Team Group C440 Cardea Ceramic M.2 NVMe SSD


Synology DS720+ NAS


Raspberry Pi 4 Model B 8GB


Retro Extreme!


Intel Core i9-10980XE


AMD Ryzen Threadripper 3960X


Team Group T-Force Vulcan 500GB SATA SSD