AMD Spider Platform
Join the community - in the OCAU Forums!


Introduction, Motherboard Layout

Following on from AMD's "Cinema 2.0" / ATI Radeon HD 4870X2 launch event in Sydney, AMD kindly supplied your humble reviewer with some of their latest products for evaluation.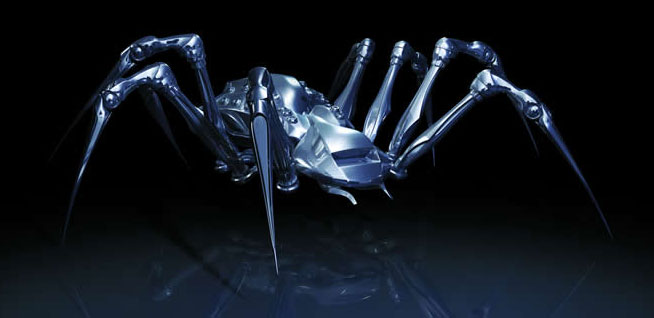 In the spotlight are three products which, combined, make up AMD's "Spider" platform, creating an all-AMD CPU/GPU/chipset combination.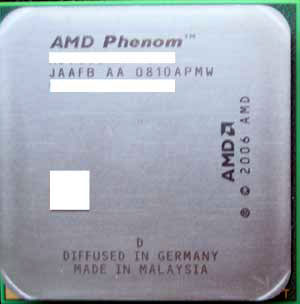 AMD's Phenom 9850 is a 2.5GHz native quad-core CPU, manufactured on a 65nm process. It features 2MB of L3 cache that is shared across all four cores, as well as 512Kb of L2 cache per core and an unlocked multiplier. For overclockers, there's some extra fun to be had in overclocking the (CPU) North Bridge, which dictates the speed of the L3 cache. The Phenom series also enables users to define independent frequencies and voltages for each core.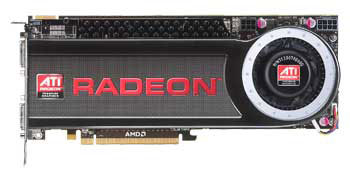 The GPU supplied is none other than the highly acclaimed ATI Radeon HD 4870X2, widely acknowledged as putting ATI back on top of the performance charts, after a few years of Nvidia leading with their 8800 series. It is a dual GPU, single PCB solution that features 1600 (800 x 2) stream processing (or shader) units, 2GB of GDDR5 (1GB x 2), with a PCI-Express 2.0 bridge & extra 5Gbps "Sideport" for inter-GPU communications.

The GPU's default clock speed is 750MHz, with the quad data-rate GDDR5 memory running at an effective 3.6GHz (900MHz x 4). This computes to a staggering peak memory bandwidth of 230GB/sec!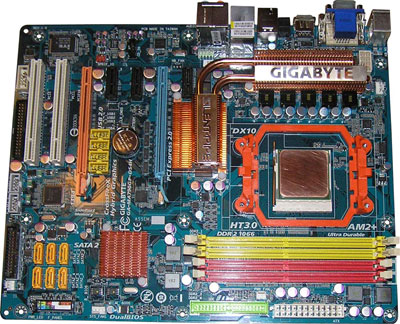 The motherboard to tie this impressive hardware together is Gigabyte's GA-MA790GP-DS4H, which includes the long-awaited SB750 South Bridge, featuring AMD's "ACC" or Advanced Clock Calibration. AMD's new 790GX North Bridge, which incorporates an ATI Radeon 3300 GPU and associated 128MB DDR3 "Sideport" dedicated VRAM, is also included.

Add 4GB of G.Skill PI DDR2 1066 RAM and a Western Digital 74GB Raptor into the mix, and we are dangerously close to breaking the average person's tolerance of acronym-laced product names. But I digress.

Installation / Motherboard Layout:
My first impression of Gigabyte's board was a mixture of admiration for the shiny copper "Silent Pipe" design and befuddlement over one particular compromise that may turn off a hardcore tweaker. The jumper to clear CMOS settings, which can get a good workout from overclockers pushing their system to its limits, is placed in a rather odd position, just below the third PCI-Express 2.0 expansion slot.

With the dual-slot Radeon 4870X2 installed in the x16 PCI-Express 2.0 slot - which is the second slot down from the back panel - the jumper is seriously inconvenient to reach. On the one occasion I needed to access the jumper, it was only possible with a pair of needle nosed pliers. This is the sort of thing that will bother some people a lot more than others; nevertheless I thought it worthy of mention.




The back panel itself features a smorgasbord of connection options: there's three separate video connectors (HDMI, DVI-D and VGA), four USB ports, PS/2 keyboard & mouse, S/PDIF optical audio, IEEE 1394 (FireWire), Gigabit Ethernet and six audio connectors. The display connectors support dual display using HDMI+VGA or DVI+VGA, which is simply brilliant for people who aren't interested in forking out for a high-end graphics card, or want to delay such a purchase until later. Note the inclusion of little dust covers for the graphics connectors, which I thought was a nice touch.

The general layout of the board presents little fuss when installing parts and routing cables. The AM2+ CPU socket features a good deal of space around its perimeter, although the close proximity of the DDR2 slots may prove troublesome for larger air coolers.

On the subject of DDR2 slots, a dual-channel configuration on this board requires both sticks to be installed next to each other, so if your RAM has heatsinks that spread out substantially you may run into issues, although thankfully this was not the case for me.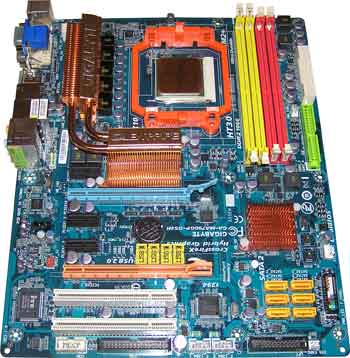 Two of the six SATA ports would have interfered with the second PCI-Express x16-sized (x8 electrically) slot, but Gigabyte thoughtfully included two right-angle SATA connectors that should get you out of trouble. Also included in the box is an IDE cable, a floppy cable and a USB PCI bracket which brings the out-of-box total to six, whilst leaving three spare internal USB headers. In keeping with the legacy compatibility of the PS/2 ports, this board also features internal COM and LPT headers.


---
Advertisement:


All original content copyright James Rolfe.
All rights reserved. No reproduction allowed without written permission.
Interested in advertising on OCAU? Contact us for info.

---
Recent Content


Team Group C440 Cardea Ceramic M.2 NVMe SSD


Synology DS720+ NAS


Raspberry Pi 4 Model B 8GB


Retro Extreme!


Intel Core i9-10980XE


AMD Ryzen Threadripper 3960X


Team Group T-Force Vulcan 500GB SATA SSD