AMD Live! HTPC
Join the community - in the OCAU Forums!


Introduction, CPU, CPU Cooler

The HTPC (Home Theatre PC, in case anyone's wondering) market is one that's sure to grow in the future. As the once-fearsome (and stubbornly proud) ranks of luddites gradually subside, juxtaposed with the meteoric rise of digital content over the past decade, people need a way to access their collection of music and imagery. Typically, this is performed by an agglomeration of computers, DVD players, Hi-Fi systems, iPods, TV's and the cabling nightmares generally associated with interconnecting all this gadgetry.

The whole idea of a HTPC is to replace that congregation with a central unit that handles as much as possible, preferably in as little space as possible, with an emphasis on ease of use. The continuing integration and miniaturisation of electronic components certainly helps to save space, but some people – the new luddite converts, for example – are still a mite intimidated by the thought of "one ring to rule them all", as it were.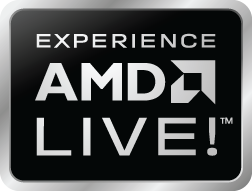 AMD's solution is their AMD Live! Home Cinema platform and they've kindly provided OCAU with a shiny black box to show it off.

CPU:
Powering this particular PC is an AMD Phenom 9350e quad-core processor. Running at a moderate 2GHz, it features some standard Phenom specifications like 2MB L3 cache, 512KB L2 cache per core and a 1.8GHz Northbridge clock, but unlike other Phenom processors it runs at a low 1.125 volts, enabling it to fit into a 65W TDP. Less heat means quieter cooling, which is essential for an HTPC.



CPU Cooler:
Cooling these four cores is the unique Silent Flux from Noise Limit. I could prattle on half-knowingly about how it works, but I think the designer's description might be a tad more enlightening:
"The SILENTFLUX® Cooling Solution is a closed-loop, passive heat capture-transfer-exchange product that can move several hundred Watts up to a meter away from the source where the heat is captured (evaporator chamber). Within the chamber, bubbles are generated and generate a pump effect, moving the heat in a closed loop to a highly efficient condenser/radiator".

A picture never hurts so if you're still scratching your head, look below: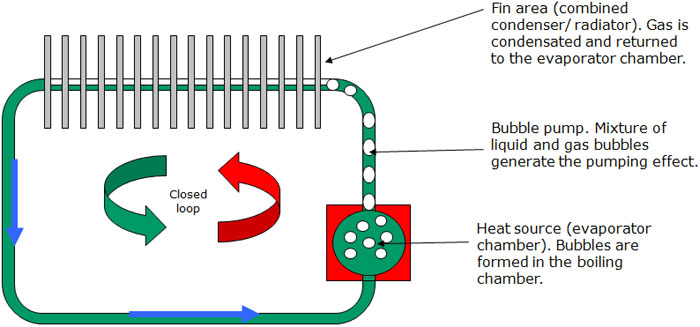 So, with such an auspicious introduction, I hope that you are now itching to see what it actually looks like. Never fear, I've thought of that, too!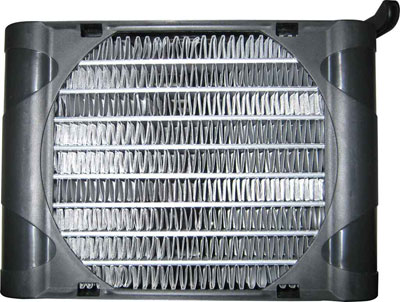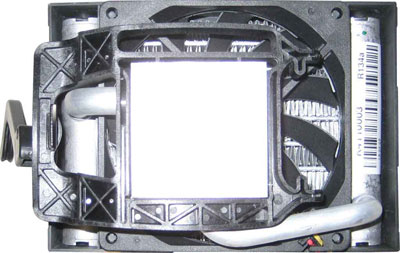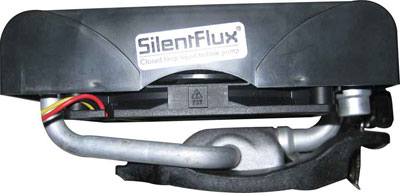 You might have noticed that it only uses one side of AMD's dual-clip retention bracket, which seems dubious, but you can rest assured that it survived the patented "jiggle it around a bit" mounting test. No copper to be seen, but evidently it's unnecessary as the CPU was hovering around 35 degrees C idle, and low 40's under "load", in an ambient of approximately 27 degrees C. Note that what constitutes load for this scenario is Blu Ray playback, which as you'll see later on isn't particularly taxing on the CPU.


---
Advertisement:


All original content copyright James Rolfe.
All rights reserved. No reproduction allowed without written permission.
Interested in advertising on OCAU? Contact us for info.

---
Recent Content


Team Group C440 Cardea Ceramic M.2 NVMe SSD


Synology DS720+ NAS


Raspberry Pi 4 Model B 8GB


Retro Extreme!


Intel Core i9-10980XE


AMD Ryzen Threadripper 3960X


Team Group T-Force Vulcan 500GB SATA SSD