Advertisement:

Leo, Thuban and Raptor
Join the community - in the OCAU Forums!


Introduction, Test Setup and Notes

With mainstream computer technology trending towards mobility and efficiency, the paradigm of raw performance seems overshadowed; consigned to the worries of gamers and professionals. Luckily for those of us who care for such trifles, the competition is vibrant and choice abounds. The two competing platforms from Intel and AMD both offer fantastic value for money in the low and mid range, especially for people with a bit of knowledge, time, and proper system cooling.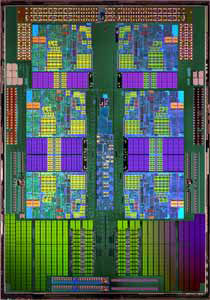 The latest volley from AMD hits yet again at the higher end of the mid-range CPU sweet spot, this time with a literally astronomic code name of Thuban, and a retail name of Phenom II X6 1090T. Itís the first consumer 6-core CPU from AMD, not far behind Intelís similar first, the range-topping, benchmark-smashing 6-core Core i7 980X.



The 1090T CPU combines with a new 890FX northbridge, SB850 southbridge and DDR3 memory to form AMDís performance oriented ďLeoĒ platform. MSI has a pretty lilí blue thing sporting all of these logos on the box and weíll give the whole platform a crack in this article and see how it fares in comparison to DDR2.

Secondary storage has enjoyed a resurgence of late, as an army of tech-craving enthusiasts see great merit in subjugating the age-old enemy of waiting on the damn hard drive, by upgrading to zippy SSDís. Performance enthusiast storage has long been a fairly niche market, mostly occupied by Western Digital VelociRaptors up until recently, but WD is not about to go down without a fight - hence the release of a new model.

In the great words of Wide World of Sports: all this, and more, coming up!

Test Setup and Notes:




The hard drive tests, the WinRAR test and the Photoshop CS5 tests were timed by stopwatch and rounded to the nearest whole number. This introduces a small amount of error due to the authorís pitiful human reaction times.

The WinRAR compression test used a 700MB XViD encoded AVI file, compressed into 100MB splits. Files were written to a RAM disk in an attempt to eliminate hard drive limitations.

The Photoshop CS5 tests used a 200MB, 400DPI TIFF file with a resolution of 6614 x 9354 (just shy of 62 mega-pixels, in case youíre wondering). Tests were chosen by the highly scientific method of finding something that took a while to do, as most filters were applied too quickly for a progress bar to come up and stopwatch timing would have been precarious.

ConvertXtoDVD performed a two-pass transcode of a 700MB XViD.


---
Advertisement:


All original content copyright James Rolfe.
All rights reserved. No reproduction allowed without written permission.
Interested in advertising on OCAU? Contact us for info.

---
Recent Content


Team Group C440 Cardea Ceramic M.2 NVMe SSD


Synology DS720+ NAS


Raspberry Pi 4 Model B 8GB


Retro Extreme!


Intel Core i9-10980XE


AMD Ryzen Threadripper 3960X


Team Group T-Force Vulcan 500GB SATA SSD