Advertisement:

ZOTAC GeForce GTX 580 AMP!
Join the community - in the OCAU Forums!


Introduction, Features, Package

A stock GeForce GTX 580 not fast enough for you? Well, ZOTAC have the answer thanks to the release of the GTX 580 AMP! Edition. ZOTAC's engineers have been hard at work pushing the graphics processor clock to 810 MHz (stock 772 MHz) and the memory frequency to 4100 MHz (stock 4008 MHz) all without increasing the default voltages or making modifications to the card itself. In today's review we compare it to a variety of NVIDIA and AMD graphics processors, and see how it's able to handle overclocking on top of its already modest factory overclock.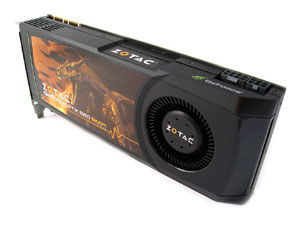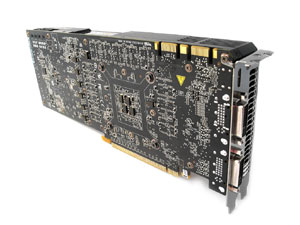 ZOTAC's GeForce GTX 580 AMP! measures in at 267 millimetres in length (10.5 inches) just like a reference GTX 580, and requires a minimum of 600W or greater system power supply. Cooling is provided by a redesigned NVIDIA solution with a centrifugal-type fan and vapor heat sink. As with all high-end graphics cards it features support for NVIDIA's SLI multi-GPU technology, 3D Vision, 3D Vision Surround (two cards required), CUDA technology, PhysX acceleration and Microsoft DirectX 11 game support, as well as a variety of video enhancement technologies under the NVIDIA PureVideo HD umbrella. More information about these technologies can be found here.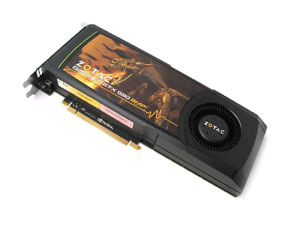 Inside the box we find a user manual, extended warranty information card, and card for software discounts for vRevel and Nero Vision software upon registering the card with ZOTAC. On the software side, an installation CD is included with drivers and a variety of software packages to make the most of NVIDIA's CUDA acceleration, some of which is free, and some is trial software. A set of PCI-Express power plugs are included as well as a DVI to VGA, and mini-HDMI to HDMI converters. Most notably is the inclusion of a full retail game, Ubisoft's Prince of Persia. Not many manufactures include full free games nowadays, so this is definitely a healthy bundle provided by ZOTAC.



ZOTAC's GeForce GTX 580 AMP! has the same set of connectors as a reference GTX 580. These include a pair of dual-link DVI outputs along with a mini-HDMI (version 1.4a) output header. Unfortunately bitstreaming support for both Dolby True HD and DTS-HD Master Audio over HDMI is not present as with the GTX 480.



On the top of the card we find a dual SLI connectors; unlike mainstream video cards like the GTX 460 and 450, the GTX 580 allows 3-way SLI, and up to 4-way SLI with supporting boards, just like we find on NVIDIA's reference design.



At the end of the card there are a pair of PCI-Express power connectors, one 6-pin and 8-pin, which is a pretty standard offering for a GTX 580 video card.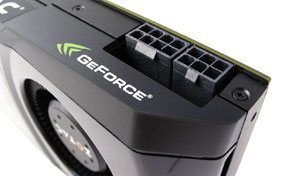 ZOTAC include their own 'Firestorm' overclocking software with each card. While alternating the clock and fans speeds was without issue, unfortunately we couldn't find any voltage control options. Nevertheless the interface is clean and displays common details about the graphics card enough for the general user; users confident in adjusting voltages may need to look at other alternatives.


---
Advertisement:


All original content copyright James Rolfe.
All rights reserved. No reproduction allowed without written permission.
Interested in advertising on OCAU? Contact us for info.

---
Recent Content


Team Group C440 Cardea Ceramic M.2 NVMe SSD


Synology DS720+ NAS


Raspberry Pi 4 Model B 8GB


Retro Extreme!


Intel Core i9-10980XE


AMD Ryzen Threadripper 3960X


Team Group T-Force Vulcan 500GB SATA SSD