Advertisement:

Razer Naga Epic and Ironclad Mouse Mat
Join the community - in the OCAU Forums!


Introduction, the Ironclad in Detail

Fresh out of Razer's gaming labs we check out their latest gamer-centric mouse and mousing surface available for sale in 2011. The first is the successor to the original Naga mouse released in 2009, now called the Naga Epic that continues the MMO-focused trend; the second is Razer's Ironclad elite hard gaming mouse mat. So let us get started and see what each product brings to the table!



One thing I have always liked about Razer's products is that they don't skimp on the packaging, making sure that each device and accessory is well protected. The Naga Epic arrived in a sturdy box with all the glossy areas protected from scratching, while the smaller parts were protected in a foam panel with custom holes cut for each part. The Ironclad mouse mat arrived in a cloth protected plastic case and box with foam padding surrounding the mousing surface, which you might even mistake for a laptop case considering its size and build.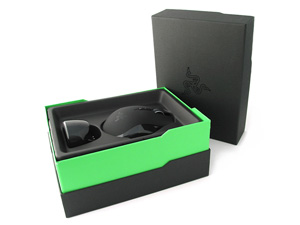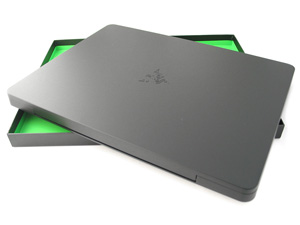 Inside the Naga Epic box we find the mouse itself with a preinstalled side panel, an additional set of user swappable side grips, a long ~2 meter USB charge/dock cable, rechargeable battery pack, charging dock, a set of manuals and stickers, as well as a pack of training buttons that you can stick onto specific keys to help you familiarise yourself with the locations of key buttons.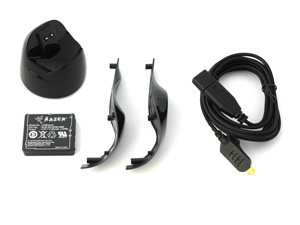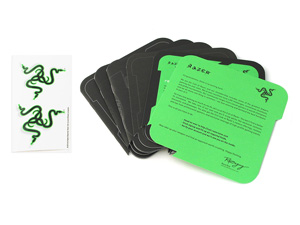 As for the Ironclad mousing surface, it includes a similar set of manuals and stickers, and of course the mouse mat itself. Not much more is required as it is just a mouse pad.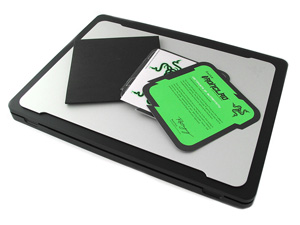 Razer's Ironclad has an aluminium body compared to the more common hard plastic mousing surfaces, which after some time can look worn and vary in tracking consistency. The aluminium body combined with an anodized finish make the surface very durable so it should be able to maintain its look and tracking abilities far longer than existing hard surfaces. Thanks to the smooth sandblasted surface, there is almost a feel of a fine textured cloth, while still maintaining a medium level of resistance in combination with the Naga Epic in this review.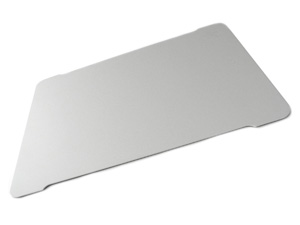 The Ironclad mouse mat stays away from extravagant decals with only a small Razer logo near the corner of the surface, while the base is covered by thin non-slip rubber finish suitable for any surface including polished wood, laminates and glass. The mousing area is approximately 320mm (length) x 270mm (width) and is very slim at 2.5mm tall. Although the surface is classified as white, to my eye it's more of a very light grey/silver, but this can vary based on the lighting conditions as can be seen in the photos.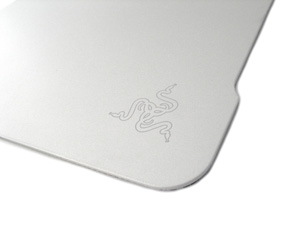 ---
Advertisement:


All original content copyright James Rolfe.
All rights reserved. No reproduction allowed without written permission.
Interested in advertising on OCAU? Contact us for info.

---
Recent Content


Team Group C440 Cardea Ceramic M.2 NVMe SSD


Synology DS720+ NAS


Raspberry Pi 4 Model B 8GB


Retro Extreme!


Intel Core i9-10980XE


AMD Ryzen Threadripper 3960X


Team Group T-Force Vulcan 500GB SATA SSD