Advertisement:

ASUS GeForce GTX 580 DirectCU II
Join the community - in the OCAU Forums!


Introduction, Features, Package

ASUS kick-started the year with a new range of non-reference Radeon HD 6900 and GeForce GTX 500 series graphics cards, both featuring an exclusive DirectCU II cooler with copper heat pipes and twin cooling fans. Today we overclock and test the GTX 580 version - let's see if it's a worthwhile addition to their range.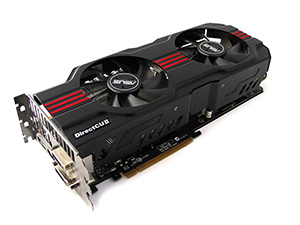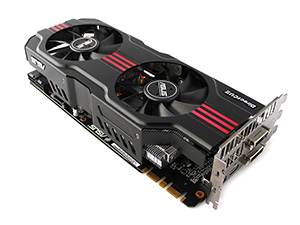 The ASUS GTX 580 DirectCU II measures in at approximately 292 millimetres in length (11.5 inches) including the metal shroud, and should be used with a minimum of 600W or greater power supply. Cooling is provided by a custom dual fan design, this combined with five heatpipe's and large aluminium fin array allows for efficient heat transfer from the GF110 graphics processor core.



As with the majority of NVIDIA graphics cards it features support for NVIDIA's SLI multi-GPU technology, 3D Vision, 3D Vision Surround (two cards required), CUDA technology, PhysX acceleration and Microsoft DirectX 11 game support, as well as a variety of video enhancement technologies under the NVIDIA PureVideo HD umbrella. More information about these technologies can be found here.



Inside the box we find a quick install manual, graphics card software and driver DVD, along with a dual 6-pin to 8-pin PCI-Express power adapter, DVI to VGA converter and lengthy 12cm SLI bridge. Overall a nice package with everything to get you up and running.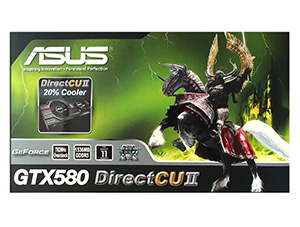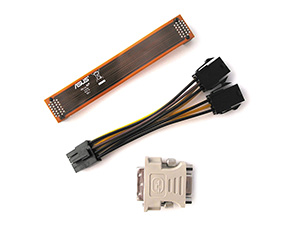 ASUS's GTX 580 DirectCU II has moved away from the NVIDIA reference design found in the majority of GTX 580s. The first change was the mini-HDMI connector, replaced by a full-sized HDMI, plus the addition of a DisplayPort connection. Two DVI connectors are present as with the reference design. Bitstreaming support for both Dolby True HD and DTS-HD Master Audio are not present like in the GTX 560 Ti.



On the top of the card we find a set of SLI connectors, and unlike mainstream video cards like the GTX 560, the GTX 580 allows 3-way SLI and up to 4-way SLI with supporting motherboards, just like we find on NVIDIA's reference design. However, due to the card taking up three slots, finding a motherboard able to do more than two cards may be difficult.



At the top of the card there is a pair of PCI-Express 8-pin power connectors. Unlike the traditional GTX 580 6+8pin setup, ASUS have made sure when overclocking the card gets as much power as available complementing the upgraded circuitry.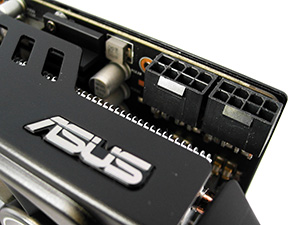 Behind the GPU itself is an NEC/Tokin Proadlizer film capacitor (Model: 0E907). The capacitor is rated at 2.5v and 900uF and is used to provide more stable power as the GPU, especially when upping the voltages and clock speeds.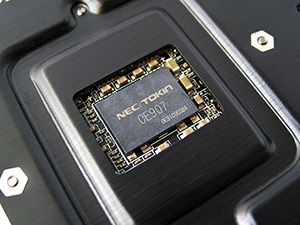 The ASUS GTX 580 DirectCU II features Samsung K4G10325FE-HC04 GDDR5 memory specified to run at 1250 MHz (5000 MHz GDDR5 effective). The memory is only cooled by the air from the heatsink, with no individual heatsink or shrouds present.



ASUS's Super Hybrid Engine (SHE) PWM controller has been implemented alongside 8-phase power delivery. The purpose of this chip is to automatically manage and regulate power distribution based on usage requirements, and thus helping reduce overall card temperatures and increase component lifespan.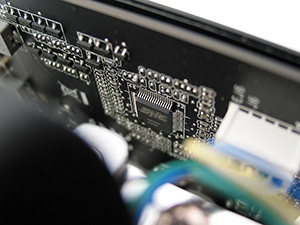 The ASUS DirectCU II cooling solution implemented features five copper heat pipes and dual aluminium radiators. Two 100mm cooling fans push a massive amount of air with minimal noise. While it's great to see such a beefy cooling solution paired with an over-engineered video card, it does come at the cost of three slots. ASUS claim it takes up two and a half slots, but in reality you need three slots spare unless you intend on watercooling the card.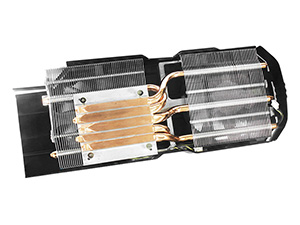 On the software side, ASUS include Smart Doctor, Gamer OSD and Splendid Video Technology software on the driver disc. Smart Doctor allows for full overclocking control of your video card, Gamer OSD in simple terms is similar to popular program FRAPS, while Splendid Video Technology allows you to optimise the colour and contrast control. While most will have their own software handy, it's nice to see ASUS make the effort themselves.


---
Advertisement:


All original content copyright James Rolfe.
All rights reserved. No reproduction allowed without written permission.
Interested in advertising on OCAU? Contact us for info.

---
Recent Content


Team Group C440 Cardea Ceramic M.2 NVMe SSD


Synology DS720+ NAS


Raspberry Pi 4 Model B 8GB


Retro Extreme!


Intel Core i9-10980XE


AMD Ryzen Threadripper 3960X


Team Group T-Force Vulcan 500GB SATA SSD