VTX3D Radeon HD 6790 1GB
Join the community - in the OCAU Forums!


Introduction, Features, Package

Today it's time to give our wallets a rest with a budget-friendly video card from VTX3D. With all the fancy and feature-dripping high-end video cards it's easy to forget some of the better value cards on the market today, and the fact that not everyone has the budget, or even the need, for a $500+ video card. So today we take a look at VTX3D's Radeon HD 6790 equipped with 1GB of speedy GDDR5 memory linked to a 256-bit memory interface, 800 stream processors with over 1.3 Teraflops of compute power, and support for latest the DirectX 11 features. If you're after something a little more high-end, check out our review of VTX3D's 6970 2GB from February.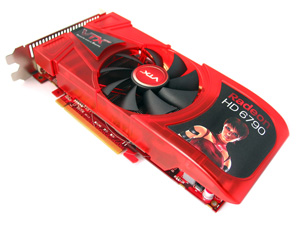 The VTX3D Radeon HD 6790 measures in at approximately 216 millimetres in length (8.5 inches) over an inch shorter than the AMD reference design, and requires a minimum of 500W or greater system power supply. Cooling is provided by a custom VTX3D solution that combines multiple copper heatpipes and an aluminium fin array allowing for efficient heat transfer from the HD 6790 graphics processor core.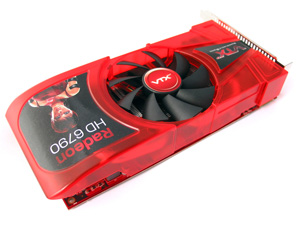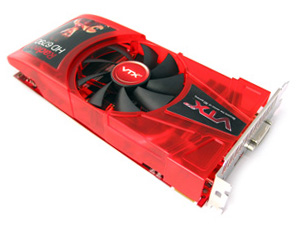 As with the majority of new 6000-series graphics cards it features support for AMD's Eyefinity multi-display technology, AMD Accelerated Parallel Processing (APP), HD3D technology, CrossFireX, PowerPlays power management technology and Microsoft DirectX 11 game support. It also supports UVD 3, a set of dedicated video playback accelerators and video quality enhancements, as well as dual-stream HD (1080p) playback support. More information about these technologies can be found here (PDF).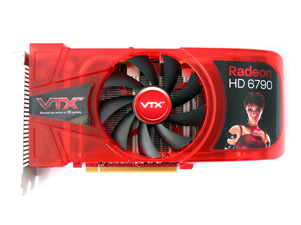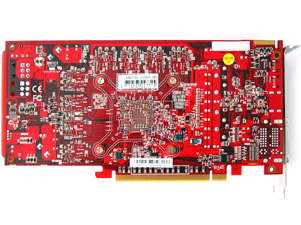 Inside the box we find the bare minimum of accessories. VTX3D have included a simple DVI to VGA adapter and generic CD containing the required drivers and some support manuals. While we understand the need to keep budgets in mind in this price segment, with the implementation of mini-Display port and HDMI connections, we would have liked to see an adapter for either port for a second DVI connection.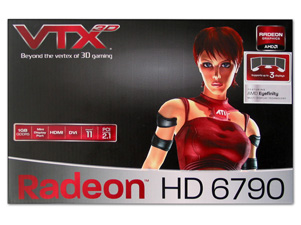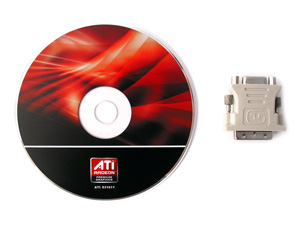 In terms of the display outputs on the back of the card, VTX3D's Radeon HD 6790 moves away from AMD's reference design by removing one of the two DVI connections as well as the second mini-Display port connection. Nevertheless, this configuration still allows up to three monitors without the need of a second graphics card.




On the edge of the card you'll see a single CrossFireX connector. Unlike Radeon HD 6970 and 6950 products that can be paired with up four cards in total, the HD 6790 is an entry-level product and only allows for the pairing of two GPUs in total. Meanwhile at the other end of the card there is a single 6-pin PCI-Express power connector, which is one less than we find with AMD's reference power design.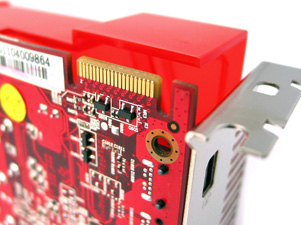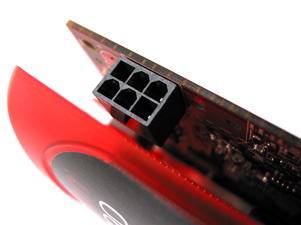 With its translucent red cover and PCB design the VTX3D Radeon HD 6790 really stands out from other products on the market. While some people may frown upon a red PCB, with its consistent colour theme throughout, it ends up working to the benefit of the final design, and of course it's in-line with the Radeon brand colouring.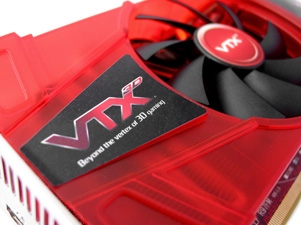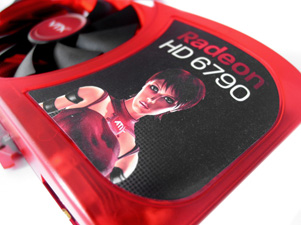 The cooling system implemented includes a 9cm cooling fan and a dual heatpipe aluminium heatsink. On the memory front VTX3D have chosen Elpida W1032BABG-50-F memory, which is rated by the manufacturer to a maximum of 1250mhz (5Ghz effective) at 1.5V.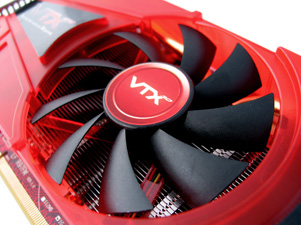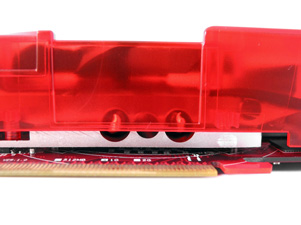 ---
Advertisement:


All original content copyright James Rolfe.
All rights reserved. No reproduction allowed without written permission.
Interested in advertising on OCAU? Contact us for info.