Silicon Power V20 Series 120GB SSD


Benchmarks:
Today's test system consists of the hardware listed below, and as with all good testing a clean install is used and the latest Windows Updates are applied. The applications and games used in today's tests are the latest of what was available at the time of this analysis - links to demos and free trials are provided when applicable.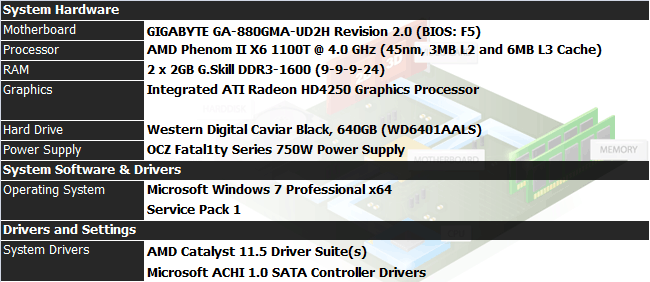 All SSDs and hard drives are secure erased before testing and benchmarked multiple times and then averaged. ACHI is enabled and the latest manufacturer drivers are utilised. Default settings are used where possible to simulate an 'out of box' user experience - the same goes for benchmark settings. However further tweaks are always possible for users that are willing, which can aid in improving performance results in specific benchmark scenarios.




Software: AS SSD Benchmark Version 1.6
Score: Varies - Higher is Better.
Download Link: here.

The AS SSD benchmark uses data that is primarily incompressible, which negates much of SandForce's DuraWrite compression technology, and is one of the main reasons you will find the results substantially different to what the companies claim on the box. Nevertheless, the following synthetic tests are to determine the sequential and random read and write performance of the SSD. The tests are carried out without using the operating system caches. The first test measures how long it takes to read and then write a full 1GB file.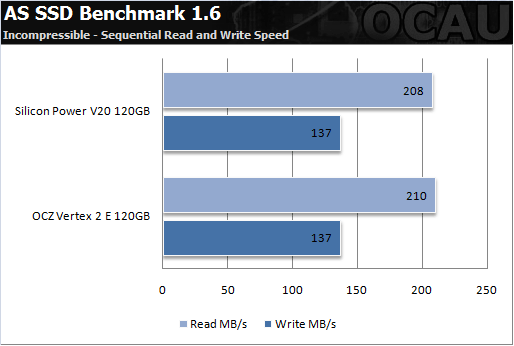 Next, in the 4K test the read and write performance for random 4K blocks is averaged for each SSD.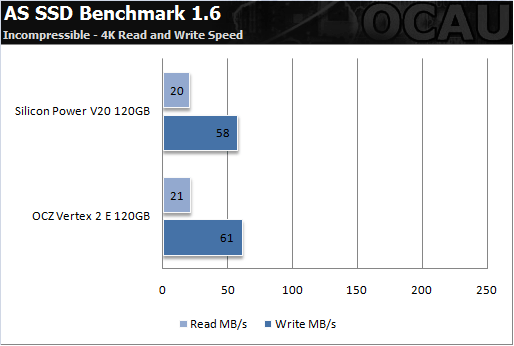 The 4K, 64 thread test is similar to the 4K test above, except that here it distributes the read and write operations on 64 threads, making sure the SandForce processor is utilised to its maximum and is not waiting for data to process.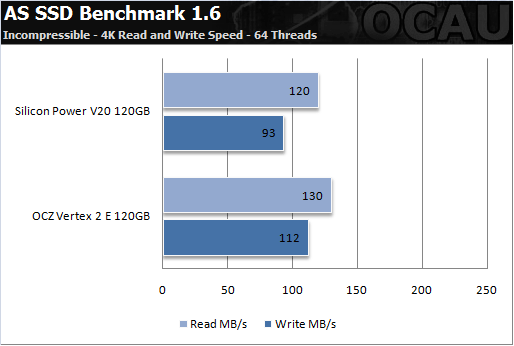 AS SSD input and output operations per second (IOPS) with 4K read and writes, and 64 threads: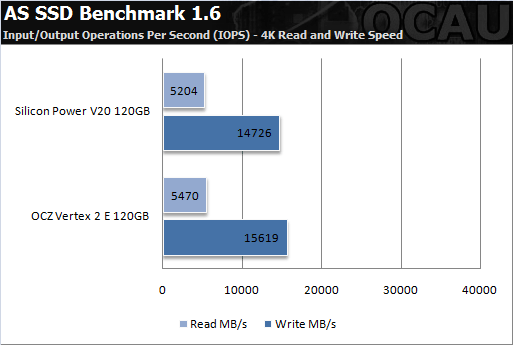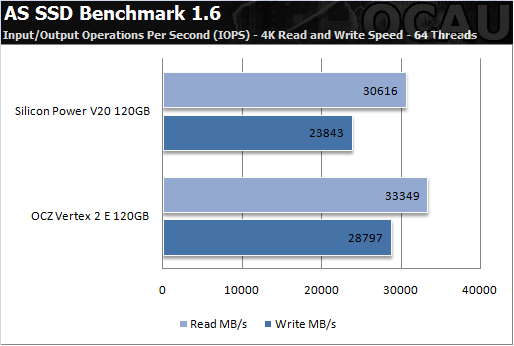 In the file copy testing the following folders are created: ISO (two large files), applications (typical program folder with many small files) and games (a game folder with small and large files). These three folders are copied with a simple copy command of the operating system. The cache is turned on for this test. The tests show the performance of the SSD with simultaneous read and write operations, really giving the SSD a workout.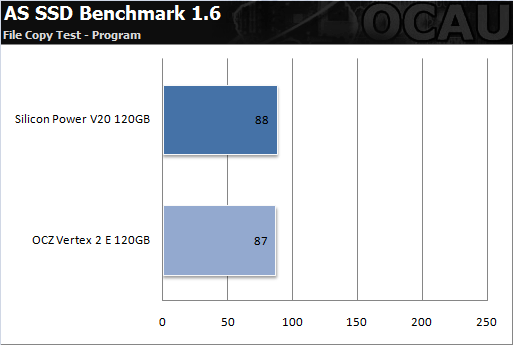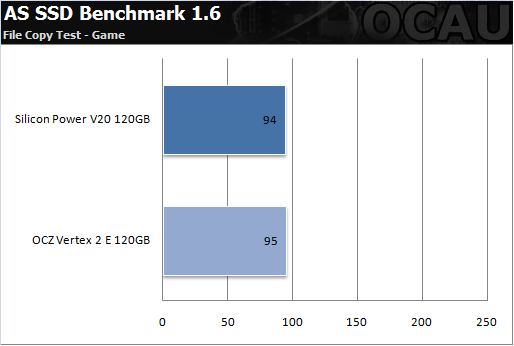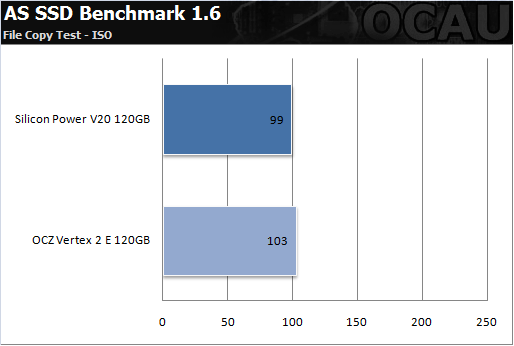 All original content copyright James Rolfe.
All rights reserved. No reproduction allowed without written permission.
Interested in advertising on OCAU? Contact us for info.

Recent Content


Getting Started with Arduino


ADATA Ultimate SU800 256GB SSD


FSP Hydro 700W and Hydro G 850W PSUs


Crucial BX200 SSD


ADATA SP550 240GB SSD


Lexar Jumpdrive M20i Flash Drive


Lexar Jumpdrive M20c Flash Drive