Setup and Configuration

Setup:
Urban Digital Media provide an XMBC Setup Guide here.

Setup Summary: free memory, IP, resolution, os version, uptime, cpu usage etc. Storage Summary: File system - yep, it is Linux.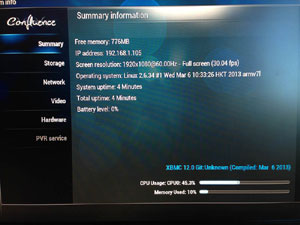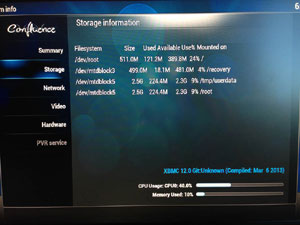 Network was a breeze (zero config with RJ45). Video: Open GL ES, MALI-400MP.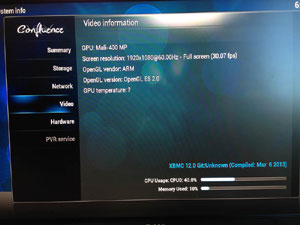 Hardware Information: ARMv7, 1GB RAM.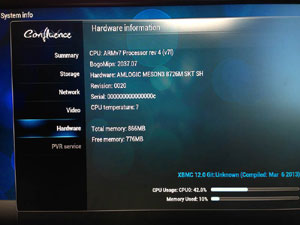 There are loads of settings for changing the skins and appearance that I will not show (graphics, skins, colours, fonts, zoom level, startup window, screensaver etc). Advanced Settings: Flatten TV shows, show/hide plot for unwatched items, thumbnails, group movies, export/import libraries.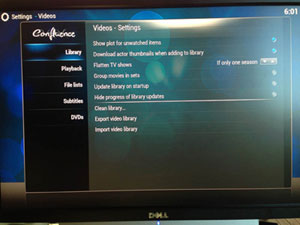 More settings to change subtitle font settings. There are a load of settings for TV watching (but I donít have that optional dongle :( )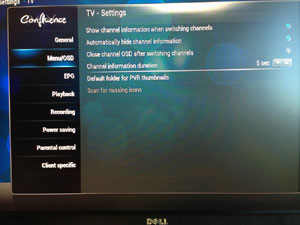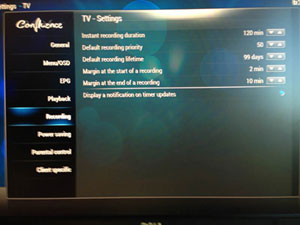 Weather Settings, Music Settings: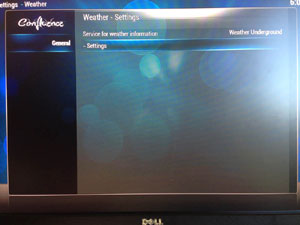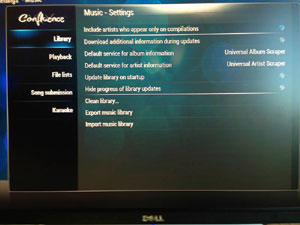 Picture Settings, Addon Settings: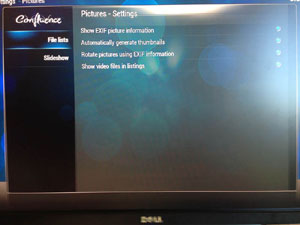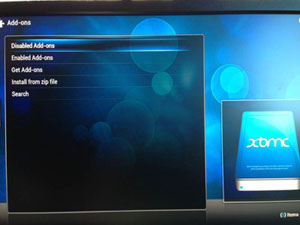 Adding Media Locations:
Ok, here is how I connected the MyGica ATV510B to my main PC to read music, pictures and videos.

From the video menu select Add Videos. Type the SMB Share name for a computer on your network (e.g \\pc01\share)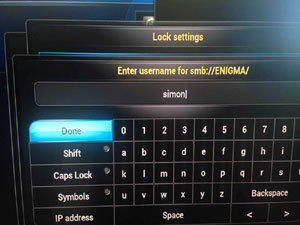 Enter the windows username and password to store. Select the video share.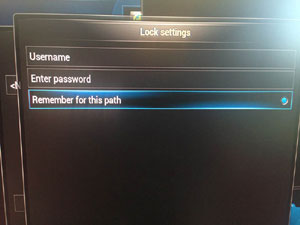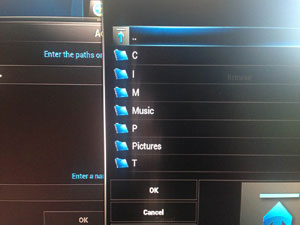 Now repeat this for the Pictures and Music folders.