Intro, Test Setup, Overclocking

The 4000 series from ATI has built on the 3000 series, competing healthily against Nvidia's offerings and in effect conspiring with Nvidia to bring consumers a selection of potent GPU horsepower at reasonable prices.

The Radeon 4670 and Radeon 4890 have been covered on OCAU previously, however the Radeon 4770 hasn't. It is based on the same architecture as the 4800 series, but is produced from TSMC's 40nm process, whereas the other two cards are etched at 55nm.

Here's how the models compare in a few key specifications:



Right, now that you've made acquaintances with these little red monsters, let's see how many vertices they can venerate, how many frames they can fabricate, how many, err... how about some benchmarks?!

Test Setup and Notes:




All tests were run 3 times and the results averaged. The system was rebooted when changing test applications. Visual quality is set using in-game options; driver settings are left at default. Overclocking was done with RivaTuner.

Far Cry 2: Demo(Ranch Medium), 1600x1200 or 1280x1024, D3D10, Fixed Time Step(No), Disable Artificial Intelligence(No), Full Screen, Anti-Aliasing(None or 4x), VSync(No), Overall Quality(Optimal), Vegetation(Very High), Shading(Very High), Terrain(Very High), Geometry(Very High), Post FX(High), Texture(Very High), Shadow(Very High), Ambient(High), Hdr(Yes), Bloom(Yes), Fire(High), Physics(High), RealTrees(High).

Dead Space: Highest possible quality settings with anti-aliasing set a thoroughly uninformative "on".

Stalker Clear Sky: Preset – Default. Renderer – Enhanced Full Dynamic Lighting (DX10).
Overclocking:
Previous articles written by yours truly have been sorely lacking GPU overclocking, something that has been duly rectified in this article.

Starting from the cheapest end of the scale, the Radeon 4670 delivered a 79 MHz overclock, topping out at 829MHz, a smidge above a 10% gain. The GDDR3 memory, set to run at 1GHz, seemed to be on its limit with factory cooling and voltages, so it was left there for the duration of testing. Further investigation revealed the memory chips are Hynix H5RS5223CFR-N0C, which are designated to operate at exactly that speed.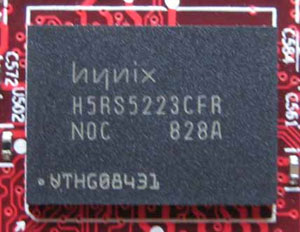 The Radeon 4770, in the middle of the price range, fared nicely with regards to overclocking. The GPU core proved capable of a 24% overclock, going from 750MHz to 930MHz. The memory on the 4770, GDDR5 this time, cruised up from 800MHz to 930MHz, a handy 16% increase.

Moving on to the Radeon 4890, the GDDR5 memory didn't want to budge from its retail frequency of 975MHz, whilst the core frequency was happy to nudge up 100MHz, or around 11%, from 850MHz to 950MHz.

As always, overclocking does have an element of luck; some chips will scale better than others, and there are also time constraints involved in these kinds of comparisons. These results should be considered just a rough guide to what you might expect from each product.