News Archives
Our news archive search is now powered by Google. You can search the main site or the guest-viewable forums. To search the entire forums, log in and use the forum search engine.

Search the main OCAU site with Google: Search OCAU Forums with Google:

View News : Last 7 Days, Last 14 Days, Last 30 Days.

View Monthly Archives.



Tuesday Afternoon (0 Comments) (link)
Tuesday, 30-August-2016 14:50:11 (GMT +10) - by Agg


Some more AMD Zen CPU info from Hot Chips, with coverage from PC Perspective and TechARP. AMD has embraced IPC while still focusing on multi-threaded capabilities. The rebalance of priorities here has allowed AMD to provide good potential performance across many applications. The scalable architecture in terms of both power efficiency and multiple "complexes" per die should allow AMD to apply this core technology from low end APUs up to high end server chips (four core/eight thread to 16 core/32 thread).

OCInside reported from Gamescom 2016 in Cologne, Germany. Of course we attend gamescom as well and published a gamescom report with more than 400 pictures of current games, latest gaming hardware, VR headsets, DCMM casemods, Cosplayer and a lot of more interesting stuff on 14 pages at OCinside.de. It is available in German only, but it is worth watching the pictures with or without a translation tool to discover the latest gaming and gaming hardware trends – you should not miss that.

Tweaktown meanwhile looked at Merged Reality Technologies from Intel at IDF 2016. Last week at the Intel Developer Forum (IDF 2016) in San Fransico, Intel CEO Brian Krzanich unveiled Intel's vision for the future of virtual and augmented reality; merged reality (MR). Virtual reality is, of course, a buzz word, but Intel's dedication to the VR/AR scene can't be overlooked. Throughout IDF 2016, multiple new and cutting edge technologies were displayed; half the time I couldn't help but realize that they are all small pieces to a much bigger puzzle.

PC World checked out some MU-MIMO WiFi routers. Old routers used to have one aerial and transmit slowly (it seemed fast at the time). Then MIMO routers appeared which had Multiple In and Multiple Out antennae. This has been the basis for routers based upon the 802.11n and subsequent 802.11ac WiFi standards for some time. The problem with both of these standards is that if there is a slow device on the network, in theory, everything on the network slows down. Enter MU-MIMO which caters for Multiple Users using different devices. As such different antennae can be focused at different users which, in theory, avoids any speed drop.

Something different from PC Perspective: a cartoon explanation of multi-GPU memory management. This pilot episode is about load-balancing and memory management in multi-GPU configurations. There seems to be a lot of confusion around what was (and was not) possible with DirectX 11 and OpenGL, and even more confusion about what DirectX 12, Mantle, and Vulkan allow developers to do. It highlights three different load-balancing algorithms, and even briefly mentions what LucidLogix was attempting to accomplish almost ten years ago.

They're hackin' errbody out there, with reports from mpot about Opera Sync users compromised, Infowards accounts breached and two US state election databases compromised. Meanwhile KPMG suggest that cyber security should be expanded to more than just IT. Cyber threats today are no longer restricted to a company's communications and IT domains, calling for more than just technical controls to avert attacks and protect the business from future risks and breaches, a new report said. According to the joint report of the Confederation of Indian Industry (CII) and KPMG, cyber security today embraces multiple units of an organization like human resource, supply chain, administration and infrastructure. It, therefore, requires governance at the highest levels.




Monday Midday Reviews (0 Comments) (link)
Monday, 29-August-2016 12:27:35 (GMT +10) - by Agg


Portable & Prebuilt:
The HTC 10 Smartphone on TechARP.
HUAWEI Mate 8 Smartphone Review: Enter the Kirin 950 on PC Perspective.
The Samsung Galaxy Note7 Knox Security Features Explained on TechARP.
Lenovo ThinkPad P70 Mobile Workstation Notebook on Tweaktown.

Cases:
COUGAR Panzer Max Full Tower on NikKTech.
Deepcool DUKASE WHV2 ATX Chassis on FunkyKit.

Input Etc:
SteelSeries Rival 700 Optical Mouse on APHNetworks.
SteelSeries Rival 700 mouse on Vortez.

Video Cards:
EVGA GTX 1060 SC on LanOC.
Custom GeForce GTX 1080 Round Up With ASUS, EVGA, And Gigabyte on HotHardware.
NVIDIA GeForce GTX 1060 Founders Edition on NeoSeeker.
Overclocking the PowerColor Red Devil RX 470 on BabelTechReviews.

Software:
Windows 10 vs. Linux Radeon Software Performance on Phoronix.
Deus Ex: Mankind Divided Performance Analysis on Tweaktown.
No Man's Sky PC Review: Gameplay And Performance Explored on HotHardware.
Deus Ex: Mankind Divided PC Graphics performance (DX11) benchmark review on Guru3D.
Deus Ex: Mankind Divided Performance Analysis on TechPowerUp.

Cooling:
Reeven Polariz RFC-04 Fan Controller on Tweaktown.
Cooler Master MasterLiquid Maker 92 watercooler on TechPowerUp.

Storage:
ASUSTOR AS6204T 4-bay NAS on MadShrimps.
Intel SSD DC P3520 2TB on PCPerspective.

Networking:
Linksys Max-Stream AC1900+ WiFi Range Extender RE7000 on PCWorld.
Linksys AC600 MU-MIMO WiFi on PCWorld.



Thanks to Dan and mpot this week!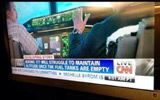 Friday Morning Reviews (0 Comments) (link)
Friday, 26-August-2016 02:57:36 (GMT +10) - by booj


Graphics Cards:
MSI GeForce GTX 1060 Gaming X 6G on TweakTown.
ASUS GeForce GTX 1060 Turbo 6GB on PC Perspective.

Storage:
Transcend JetDrive Go 300 on Legit Reviews.
Samsung EVO Plus 256GB MicroSD Memory Card on Legion Hardware.

Cooling:
Cooler Master MasterLiquid Maker 92 CPU cooler on Guru3D.
Cooler Master Masterfan Pro 120 on Funky Kit.

Cases:
Phanteks Enthoo Mini XL DS on ocaholic.
Thermaltake Core P3 on ThinkComputers.
Raijintek Nestor on Modders-Inc.

Input etc:
SteelSeries Rival 700 Gaming Mouse on Benchmark Reviews.
Cooler Master Devastator II Keyboard and Mouse Combo on OCinside.
GAMDIAS Hermes RGB Mechanical Gaming Keyboard on TweakTown.
Cooler Master MasterKeys Lite L Keyboard and Mouse Combo on Hardware Asylum.

Smartphones and Tablets:
Samsung Galaxy A9 Pro (SM-A910F) Phablet on TechARP.
Samsung Galaxy Note 7 on TweakTown.
HTC One X9 on Techspot.

Misc:
Gigabyte Z170X-Ultra Gaming Motherboard on Hardware Secrets.
AVM FRITZ!Powerline 1240E WLAN Set on NikKTech.
YuXiang 668-A3 Drone on Funky Kit.
Shuttle XPC Cube SZ170R8 w/ i5-6600K on TechPowerUp.
TomTom Bandit 4K Waterproof WiFi GPS Action Camera on ModSynergy.




Thursday Morning (4 Comments) (link)
Thursday, 25-August-2016 00:26:59 (GMT +10) - by Agg


Anandtech have posted part two of their AMD Zen microarchitecture exploration. Hot Chips is an annual conference that allows semiconductor companies to present their latest and greatest ideas or forthcoming products in an academic-style environment, and is predominantly aimed as the professional semiconductor engineer. This year has a number of talks about power management, upcoming IBM CPUs, upcoming Intel CPUs, upcoming NVIDIA SoCs and the final talk of the final day is from AMD, discussing Zen in even more depth than the previous week.

They also have a die shot of NVIDIA's Pascal GP100. Over the next two days we'll be covering the highlights of several presentations, but I wanted to start this year's coverage off with some nerdy pictures. I am of course referring to die shots, as NVIDIA has released the first die shot of their behemoth 610mm2 GP100 die as part of a presentation on Pascal and NVLink 1.0. Die shots have been relatively rare in the GPU industry in recent years, particularly those for the highest-end GPUs with the most features.

Engadget meanwhile report on a new NVIDIA CPU made for autonomous cars. However, Parker is significantly less beefy than NVIDIA's other deep learning initiative, the DGX-1 for Elon Musk's OpenAI, which can hit 170 teraflops of performance. This platform still sounds more than capable of running high-end digital dashboards and keeping your future autonomous car shiny side up without a problem, regardless.

Not to be left out, Samsung apparently have a neural network deep in the brain of their Galaxy S7. One thing that caught our eye was a mention that the branch predictor uses a neural network to take a good guess at the twists and turns the software will take through its code. If your CPU can predict accurately which instructions an app is going to execute next, you can continue priming the processing pipeline with instructions rather than dumping the pipeline every time you hit a jump. "The neural net gives us very good prediction rates," said Brad Burgess, who is Samsung's chief CPU architect and is based at the South Korean giant's R&D center in Austin, Texas.

Chromebooks have outsold Macs in the USA for the first quarter ever. More Google Chromebooks are sold in the US than Apple Macs, according to the latest figures from analyst firm IDC. While few think of the company, famous more for its mobile and internet software, as a major creator of PC operating systems, the slimmed-down Chrome OS has powered almost 2m laptops sold to Americans in the first quarter of 2016, IDC told the Verge. By comparison, Apple sold 1.76m Macs in the same period.

Today marks the 25th Anniversary of Linux. The Linux Foundation, the nonprofit advancing professional open source management for mass collaboration, today announced the immediate release of its 2016 report "Linux Kernel Development - How Fast It is Going, Who is Doing It, What They are Doing, and Who is Sponsoring It". The report comes just days before the 25th anniversary of the initial release of the Linux kernel by Linus Torvalds on August 25, 1991, and analyzes the work done by over 13,500 developers over more than a decade, as well as more recent trends.




Wednesday Morning Reviews (0 Comments) (link)
Wednesday, 24-August-2016 09:39:24 (GMT +10) - by booj


Graphics Cards:
EVGA GeForce GTX 1070 FTW GAMING ACX 3.0 on Bjorn3D.
MSI GeForce GTX 1060 Gaming X 3GB on Guru3D.
GIGABYTE GeForce GTX 1070 G1 Gaming on TweakTown.

Storage:
Silicon Power Jewel J30 64GB USB 3.1 Flash Drive on Madshrimps.
ASUSTOR AS6208T Eight-Bay SMB NAS on TweakTown.

Cases:
Jonsbo UMX4 on ocaholic.
Thermaltake Core X5 ATX Cube on Funky Kit.
Thermaltake Core P3 on Funky Kit.

Cooling:
Arctic Accelero Hybrid III-140 AIO VGA Cooler on OC Inside.
Thermaltake Water 3.0 Riing RGB 240 Liquid Cooler on Neoseeker.
Cooler Master MasterLiquid Pro 240 Liquid CPU Cooler on ThinkComputers.

Input etc:
Cooler Master MasterKeys Lite L Combo RGB Keyboard/Mouse Set on APH Networks.
Cooler Master MasterKeys Lite on ThinkComputers.
Cooler Master Masterkeys Lite L Combo on TechnologyX.

Audio:
Logitech G633 Artemis Spectrum RGB 7.1 Surround Gaming Headset on NikKTech.
Audeze SINE On-Ear Planar Magnetic Headphones on PC Perspective.

Misc:
AMD Athlon X4 880K CPU on Vortez.
668-A3 Quadcopter Drone on ModSynergy.
MSI GE72VR Apache Pro (GTX 1060) Notebook on techPowerUp.
Moto G4 and Moto G4 Plus Smartphones on Hot Hardware.



All original content copyright James Rolfe.
All rights reserved. No reproduction allowed without written permission.
Interested in advertising on OCAU? Contact us for info.

Recent Content


Crucial BX200 SSD


ADATA SP550 240GB SSD


Lexar Jumpdrive M20i Flash Drive


Lexar Jumpdrive M20c Flash Drive


Thecus N5810PRO 5-Bay UPS NAS


Synology DS715


Ainol Mini PC