News Archives
Our news archive search is now powered by Google. You can search the main site or the guest-viewable forums. To search the entire forums, log in and use the forum search engine.

Search the main OCAU site with Google: Search OCAU Forums with Google:

View News : Last 7 Days, Last 14 Days, Last 30 Days.

View Monthly Archives.


After months of speculation, we finally have some official details of AMD's Ryzen CPUs. They have launched three high-end models, all with 8 cores and 16 threads. We've been hoping AMD will bring the fight back to Intel and these early in-house results look promising. Independent review results are still not released to the public yet, but there's coverage of this launch on Tech Report, Tweaktown, HotHardware and ArsTechnica.

Discussion and a huge amount of info in this thread and this thread in our AMD Hardware forum.




Tuesday Night Reviews (0 Comments) (link)
Tuesday, 21-February-2017 23:10:29 (GMT +10) - by Agg


Motherboard & CPU:
ASUS ROG Maximus IX Apex (Intel Z270) on Tweaktown.
Pentium G4500 CPU on HWSecrets.
Windows 10 vs. Ubuntu Linux OpenGL Benchmarks With A Core i7 7700K on Phoronix.

Video Cards:
MSI GeForce GTX 1060 Armor OC 6 GB on TechPowerUp.
NVIDIA Quadro P4000 And P2000 Workstation GPUs on HotHardware.
Radeon Windows 10 vs. Linux RadeonSI/RADV Gaming Performance on Phoronix.

Input Etc:
Corsair K95 RGB Platinum Gaming Keyboard on FunkyKit.
Tesoro Gram Spectrum RGB Keyboard on TechPowerUp.
Corsair K95 RGB Platinum on OCAholic.
Cherry MX Board 6.0 Keyboard on ThinkComputers.
Logitech G213 Prodigy RGB Gaming Keyboard on PCPerspective.

Storage:
SilverStone Drive Storage DS223 RAID Enclosure on Tweaktown.
Seagate IronWolf Pro 10TB NAS HDD on eTeknix.
Crucial MX300 2TB SSD on InsideOC.
ADATA SU800 256GB SSD on LanOC.
Kingston MobileLite G4 USB 3.0 Card Reader & UHS-I U3 microSDXC on ModSynergy.

Audio Visual:
Creative Sound BlasterX Katana Multi-channel Gaming Soundbar on HWAsylum.
Cooler Master MasterPulse Pro RGB Headset on Guru3D.
Creative Sound BlasterX Kratos S3 2.1 Speaker System on MadShrimps.

Misc:
GEIL Super Luce DDR4-3000 16GB Memory Kit on FunkyKit.
CyberPowerPC GUA2400BST AMD VR Gaming PC on Techgage.




Monday Afternoon (5 Comments) (link)
Monday, 20-February-2017 17:38:58 (GMT +10) - by Agg


The NSW Police are expressing concerns about a GTA Mod that skins vehicles and people as NSW Police. In one of the more bizarre things to happen this week, NSW Police Minister Troy Grant has gone on national television to complain about a seven year old mod for Grand Theft Auto 4. The minister, who starred in the Channel Seven evening news last night, complained that a mod (written by "underground computer geeks", according to journalist Mike Duffy) that adds NSW Police vehicles and officers into the game was "peverse". The modders explained why they made it, thanks Axeman.

Village Roadshow continue their push to get piracy sites banned. Site blocking is the first stage of a five point program, which Village outlined this morning. The company will work on "Google take-downs and site ranking demotions" and a "major PR campaign", it said. "Availability of legal product" and "suing infringers" would follow. Surely "availability of legal content" should be #1 not #4? #5 seems to also be on the way, with suing individuals apparently coming soon. Discussion continues here.

TechARP report from the Samsung Forum 2017. Yesterday, Samsung kicked off Samsung Forum 2017 in sunny Singapore. We were amongst the lucky few to receive an exclusive invitation to the Samsung Forum 2017. Join us as we reveal what Samsung has in store for consumer electronics in 2017!

Superfast internet from the NBN may not be quite so superfast after all. While a download speed of 20 Mbps is faster than the 15 Mbps he could get using ADSL, it is much less than 100 Mbps he is paying for. It is also not consistent.

HWSecrets have an interesting article about what Watson has been up to since winning Jeopardy. In 2011 IBM's supercomputer won a game of Jeopardy against two of Jeopardy's greatest champions. That brought the name IBM's Watson to the forefront of the computer world. That was, however, just the beginning. Watson's story is both fast-moving and unique.

Mark Zuckerberg posted a lengthy manifesto about Facebook and the global community. Today we are close to taking our next step. Our greatest opportunities are now global -- like spreading prosperity and freedom, promoting peace and understanding, lifting people out of poverty, and accelerating science. Our greatest challenges also need global responses -- like ending terrorism, fighting climate change, and preventing pandemics. Progress now requires humanity coming together not just as cities or nations, but also as a global community. People aren't quite sure what to make of it, but there's coverage on ArsTechnica, TheGuardian and TechCrunch. Discussion here.

This from DJ-Hippster: Just stumbled upon a new YouTuber who's doing some neat work creating some mini documentaries based on the history of some speed run times. Check out the videos on Super Mario Bros, Super Mario 64 – 120 Star and Super Mario World.



Cooling:
Raijintek TISIS Dual Tower CPU Cooler on Technoyard
Reeven Ouranos 140mm CPU Cooler on FunkyKit

Videocard:
MSI GeForce GTX 1060 Aero Mini ITX on Guru3D
AORUS GTX 1080 XTREME Edition on Vortez

Network:
Ubiquiti UniFi AP AC PRO Wi-Fi Access Point (UAP‑AC‑PRO) on Custom PC Review
Anonabox FAWKES Tor Router on OCC
The eero Home WiFi System on PC Perspective

Audio:
Creative Sound BlasterX Pro-Gaming Katana Desktop Soundbar on eTeknix
Logitech G533 Wireless Headset on LanOC
Genius SP-925BT Bluetooth Speaker om PC Perspective

Case:
SilverStone Redline RL06 PRO ATX Mid-Tower on NikKTech
Aerocool P7-C1 on techPowerUp

CPU:
Intel Core i3-7350K Kaby Lake Processor on Think Computers
Rockit Cool Rockit 88 Processor Delidding Tool on Hardware Asylum

Portable:
Venom Blackbook Zero 14 Laptop on PC World
Huawei Mate 9 on PC Perspective
MSI GE62 7RD Apache Laptop on Techspot

Input etc:
Sandberg PowerBank 18200 on NikKTech
GAMDIAS ZEUS P1 RGB Optical Gaming Mouse on TweakTown
AVerMedia Live Gamer Portable 2 Capture Device on TweakTown
AZIO MGK L80 RGB Mechanical Gaming Keyboard on Techgage

Games:
Halo Wars 2 (XBO) on Gaming Nexus
For Honor (PC) on Techspot
Dynasty Warriors: Godseekers (PS4) on Gaming Nexus

Misc:
Western Digital Red WD80EFZX 8TB Hard Drive on APH Networks
Super Flower Platinum King 650W Power Supply on Tech Powerup
Supermicro C7Z270-CG Motherboard on TweakTown.
​Corsair Dominator Platinum DDR4-3000 RAM on PC World



Thanks to Axeman and Dean this week!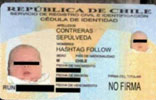 All original content copyright James Rolfe.
All rights reserved. No reproduction allowed without written permission.
Interested in advertising on OCAU? Contact us for info.

Recent Content


Getting Started with Arduino


ADATA Ultimate SU800 256GB SSD


FSP Hydro 700W and Hydro G 850W PSUs


Crucial BX200 SSD


ADATA SP550 240GB SSD


Lexar Jumpdrive M20i Flash Drive


Lexar Jumpdrive M20c Flash Drive