News Archives
Our news archive search is now powered by Google. You can search the main site or the guest-viewable forums. To search the entire forums, log in and use the forum search engine.

Search the main OCAU site with Google: Search OCAU Forums with Google:

View News : Last 7 Days, Last 14 Days, Last 30 Days.

View Monthly Archives.


Thanks to bennyg and Dan this week!


































Friday Afternoon Reviews (0 Comments) (link)
Friday, 23-February-2018 13:50:20 (GMT +10) - by Agg


Audio Visuals:
Thinksound USP1 Monitor Series In-Ear Headphones on NikKTech.
Creative Sound BlasterX Pro-Gaming H7 Tournament Edition Gaming Headset on Modders-Inc.

Cases:
Corsair Obsidian 500D Premium Mid-Tower on LegitReviews.
Corsair Obsidian 500D Premium Mid-Tower on Tweaktown.
Corsair Obsidian 500D on OCaholic.
Corsair Obsidian 500D on TechPowerUp.
Corsair Obsidian 500D on TechSpot.

Input Etc:
Bloody B945 Optical Gaming Keyboard on TechPowerUp.
Patriot Viper V570 Blackout RGB Laser Gaming Mouse on FunkyKit.
Patriot Viper LED Mouse Pad on FunkyKit.

Storage:
Seagate IronWolf 12TB HDD on Tweaktown.
Samsung SSD 860 PRO Solid State Drive on BenchmarkReviews.
Seagate DJI Fly Drive 2TB on Tweaktown.

Misc:
Razer Blade Stealth & Razer Core V2 laptop on TechSpot.
ECS Z370-Lightsaber motherboard on TechPowerUp.
Reeven NAIA 240 CPU Cooler on Tweaktown.




Wednesday Afternoon Reviews (0 Comments) (link)
Wednesday, 21-February-2018 15:00:49 (GMT +10) - by Agg


Storage:
MyDigitalSSD OTG v2 480GB Portable SSD on Tweaktown.
ICY DOCK ICYRaid Dual Bay 3.5" USB 3.0 External RAID Enclosure on NikKTech.
ADATA Gammix S10 512 GB SSD on TechPowerUp.
Silicon Power Bolt B80 USB 3.1 External SSD on MadShrimps.

Input Etc:
Logitech PowerPlay wireless mouse charger on Vortez.
Logitech MX Master 2S mouse on PC Perspective.
orsair Dark Core RGB SE Wireless mouse and MM1000 with Qi charging on Guru3D.
Corsair K68 RGB Mechanical Gaming Keyboard – Cherry MX Red on FunkyKit.

Storage:
BIOSTAR G330 256GB SATA III SSD on Tweaktown.
Samsung SSD 860 Pro vs Samsung SSD 860 Evo on OCInside.

Misc:
Sengled Element Classic BR30 9W Smart LED Floodlight Bulb on BigBruin.
AMD RYZEN 3 2200G and RYZEN 5 2400G on Vortez.
PowerColor Red Devil RX VEGA 56 video card on Vortez.
SVS SB-4000 13.5" 1200W Sealed Box Subwoofer on MissingRemote.
Secretlab TITAN NAPA gaming chair on Tweaktown.




Tuesday Afternoon (6 Comments) (link)
Tuesday, 20-February-2018 17:45:07 (GMT +10) - by Agg


Eighteen months after the anti-piracy site-blocking system was implemented in Australia, the Government is conducting a review to see how effective it's been. Since the legislation came into effect, a number of rights holders have employed the site-blocking mechanism. Roadshow and Foxtel led the charge, successfully applying to have a number of major piracy-linked online services blocked. Since then the pair have successfully sought additional injunctions. Australian music labels have also used the legislation. There are currently two applications for site-blocks before the Federal Court. Roadshow and Hong Kong broadcaster TVB are seeking to block online services used by a number of Android-based set-top boxes.

Intel have confirmed they are working on a discrete GPU and unveiled an early prototype. The company's first 14 nm dGPU prototype, shown as a test-chip at the ISSCC, is a 2-chip solution. The first chip contains two key components, the GPU itself, and a system agent; and the second chip is an FPGA that interfaces with the system bus. The GPU component, as it stands now, is based on Intel's Gen 9 architecture, and features a three execution unit (EU) clusters. Don't derive numbers from this yet, as Intel is only trying to demonstrate a proof of concept.

FOTW meanwhile spotted a report on the many lawsuits Intel have been hit with, over the Meltdown and Spectre exploits. At the bottom of Intel's Form 10-K filing made public on Friday, Intel notes specifically that "As of February 15, 2018, 30 customer class action lawsuits and two securities class action lawsuits have been filed. The customer class action plaintiffs, who purport to represent various classes of end users of our products, generally claim to have been harmed by Intel's actions and/or omissions in connection with the security vulnerabilities and assert a variety of common law and statutory claims seeking monetary damages and equitable relief.

Backblaze have published their 2017 HDD stats. Beginning in April 2013, Backblaze has recorded and saved daily hard drive statistics from the drives in our data centers. Each entry consists of the date, manufacturer, model, serial number, status (operational or failed), and all of the SMART attributes reported by that drive. As of the end of 2017, there are about 88 million entries totaling 23 GB of data. You can download this data from our website if you want to do your own research, but for starters here's what we found.

If SSDs are more your style, here's an SSD Optimisation Guide for 2018 on TheSSDReview. We need to be very clear though. SSD optimization to most will bring no more than the satisfaction of knowing that your SSD is installed properly and running the best it can. Most will never see the benefits of their work as that blazing fast SSD becomes the norm until you once again find yourself chained to a hard drive based PC of course.

SpaceX have plans for a global satellite internet system. While SpaceX made no official announcement about its secondary payloads, the Federal Communications Commision issued experimental licenses to the company to conduct the mission. The company wants to place 4,425 of these small spacecraft in low-Earth orbit—between 600 and 800 miles above the Earth's surface—and hopes to officially begin doing so next year.

Meanwhile if you want to keep an eye on Elon Musk's Telsa Roadster as it heads to Mars, here's a website showing you where it is in real-time. The current location is 2,380,872 miles (3,831,644 km, 0.026 AU) from Earth, moving away from Earth at a speed of 7,585 miles/hour (12,207 km/hour, 3.39 km/s). The car is 136,699,127 miles (219,995,988 km, 1.471 AU) from Mars, moving toward the planet at a speed of 43,350 miles/hour (69,765 km/hour, 19.38 km/s). The car is 92,278,648 miles (148,508,135 km, 0.993 AU) from the Sun, moving away from the star at a speed of 1,759 miles/hour (2,831 km/hour, 0.79 km/s).

John Perry Barlow, the founder of the Electronic Frontier Foundation, passed away recently. It is no exaggeration to say that major parts of the Internet we all know and love today exist and thrive because of Barlow's vision and leadership. He always saw the Internet as a fundamental place of freedom, where voices long silenced can find an audience and people can connect with others regardless of physical distance.




Tuesday Afternoon Reviews (0 Comments) (link)
Tuesday, 20-February-2018 13:01:03 (GMT +10) - by Agg


Audio Visual:
Creative Sound BlasterX Kratos S3 on Guru3D.
HAVIT M9 LED Bluetooth Speaker With Powerbank on NikKTech.

Motherboard & CPU:
AMD Ryzen 3 2200G & Ryzen 5 2400G APU on NeoSeeker.
AMD Ryzen 5 2400G Memory Speed Performance Analysis on PC Perspective.
AMD Ryzen 3 2200G With Radeon Vega 8 Graphics on TechARP.
AMD Ryzen 5 2400G With Radeon RX Vega 11 Graphics on TechARP.
MSI Z370 TOMAHAWK (Intel Z370) Motherboard on Tweaktown.
AMD Raven Ridge 8GB vs. 16GB Reserved Memory Benchmark & Explanation on TechSpot.
AMD Raven Ridge Graphics On Linux vs. Lower-End NVIDIA / AMD GPUs on Phoronix.

Input Etc:
Corsair K63 Wireless Keyboard, Dark Core Wireless Mouse & MM1000 Qi Mousepad on Techgage.
Corsair K63 Wireless Mechanical Gaming Keyboard on LegitReviews.
Drevo Joyeuse 96-Key Wireless Mechanical Keyboard on ThinkComputers.
SteelSeries Rival 600 Gaming Mouse on FunkyKit.
HyperX ALLOY Elite Mechanical Gaming Keyboard on NikKTech.

Portable & Prebuilt:
OcUK Oxygen Overclocked System on Vortez.
Fitbit Ionic Smart Fitness Watch on Tweaktown.

Cases:
FSP CMT510 mid-tower on TechPowerUp.
Cooler Master MasterBox Q300P video review on Modders-Inc.

Software:
Kingdom Come: Deliverance Benchmark Performance Analysis on TechPowerUp.
Kingdom Come: Deliverance GPU Performance Review on HardOCP.

Misc:
Noctua NH-L12S CPU Cooler on Tweaktown.
AKRacing Solitude Gaming And Working Chair on NikKTech.
Crucial MX500 SSD on Vortez.




Forum Focus: Retro & Arcade (0 Comments) (link)
Monday, 19-February-2018 15:47:58 (GMT +10) - by Agg


One of my favourite sub-forums on OCAU is the Retro & Arcade Forum. If you long for the good old days of oddball computer hardware or retro gaming, or love your arcade machines, it's definitely worth a look. Here's a few cool recent projects:


Also the current "Retro Let's Play" is The Legend of Zelda: A link to the Past. Developed by Nintendo EAD, and published by Nintendo originally in Japan on the Super Famicom in late 1991. North America's Super Nintendo Entertainment System would get a localised version in Mid 1992, and the oft-forgotten PAL gamers would have to wait another quarter until late 1992 for their copy. It is currently ranked 11th in HG101's top 47,858 games of all time.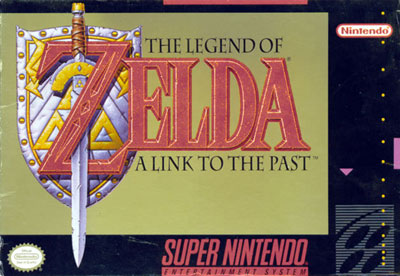 click for the thread!



Finally, here's a few more threads of interest from that forum:
XWVM - X-Wing high def mod
Analogue Super NT
386 Buildlog
Scanline Thread
The Amiga Thread
What retro activity did you get up to today?
What retro console activity did you get up to today?
Where are the retro bargains? List here!



All original content copyright James Rolfe.
All rights reserved. No reproduction allowed without written permission.
Interested in advertising on OCAU? Contact us for info.

Recent Content


Getting Started with Arduino


ADATA Ultimate SU800 256GB SSD


FSP Hydro 700W and Hydro G 850W PSUs


Crucial BX200 SSD


ADATA SP550 240GB SSD


Lexar Jumpdrive M20i Flash Drive


Lexar Jumpdrive M20c Flash Drive