News Archives
Our news archive search is now powered by Google. You can search the main site or the guest-viewable forums. To search the entire forums, log in and use the forum search engine.

Search the main OCAU site with Google: Search OCAU Forums with Google:

View News : Last 7 Days, Last 14 Days, Last 30 Days.

View Monthly Archives.



Monday Midday Reviews (0 Comments) (link)
Monday, 24-November-2014 01:29:26 (GMT +10) - by Agg


Motherboard & CPU:
Biostar A68N-5000 on LanOC.
ASRock Fatal1ty X99M on OCaholic.
Biostar Hi-Fi Z97WE on TechWareLabs.
ASUS Maximus VII Impact on Vortez.
MSI B85M ECO on PureOC.
MSI X99S MPower on LanOC.
ASUS Z97-Pro Gamer on OCaholic.

Storage:
Crucial MX100 SSD on Vortez.
CalDigit T3 Thunderbolt 2 Triple-Drive RAID Array Storage Unit on Tweaktown.
Plextor M6e 256GB SSD on PCPerspective.

Input Etc:
Mad Catz S.T.R.I.K.E. M Wireless Mobile & PC Keyboard on eTeknix.
Cougar 700K Gaming Keyboard on OCaholic.
Corsair Gaming M65 RGB Gaming Mouse on LegitReviews.
Corsair Gaming M65 RGB game mouse on Guru3D.
Cooler Master Mizar Gaming Mouse on OCClub.

Networking:
D-Link DCS-2210 Full HD PoE Day/Night IP Network Camera on Tweaktown.
TRENDnet Powerline 500AV2 TPL-408E2K Network Adapter Kit on Tweaktown.
TRENDnet TPL-4052E 4-Port Powerline 500 AV Adapter on ModSynergy.

Audio Visual:
SuperTooth HD VOICE In-Car Speakerphone on NikKTech.
Transcend Drive Pro 200 Wi-Fi Car Video Recorder on Tweaktown.
thinksound On1 Headphones on APHNetworks.
SteelSeries Elite Prism Gaming Headset on Tweaktown.
Kingston HyperX Cloud Pro Gaming Headset on GamingNexus.

Portable & Prebuilt:
Nvidia Shield Tablet Android 5.0 Lollipop on eTeknix.
ECS LIVA White Edition 64GB Mini PC Kit on LegionHW.
ASRock Z97 M8 Barebones PC on TechPowerUp.
Lenovo N20p Touch Screnn Chromebook on HotHardware.

Video Cards:
MSI GTX 980 Gaming 4G on NeoSeeker.
ZOTAC GeForce GTX 970 AMP! Extreme Edition on Bjorn3D.

Cases:
In Win D Frame Mini Aluminum and Glass Mini-ITX on PCPerspective.
Be Quiet! Silent Base 800 on TechSpot.
Phanteks Enthoo EVOLV on OCClub.
be quiet! Silent Base 800 Mid-Tower on eTeknix.
IN WIN D-FRAME MINI on BenchmarkReviews.

Misc:
GAMDIAS Aegis USB hub, headphone stand and cable organiser on eTeknix.
Far Cry 4 Benchmarked: Graphics & CPU Performance on TechSpot.
Stanley FatMax LEDLISL 10W LED Lithium-Ion Spotlight on ModSynergy.
Finally light bulb's Tesla tech gives LEDs a worthy rival on Tech Report.
XFX XTS Series 1000W PSU on TechPowerUp.
Kingston HyperX Savage DDR3-2400 16GB Memory Kit on ThinkComputers.
Cooler Master Nepton 240M AIO CPU Cooler on LegitReviews.



Urgh, too hot today and got a couple of sick kiddies to take care of. But at least it's Friday..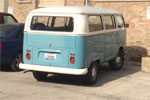 Thursday Morning (6 Comments) (link)
Wednesday, 19-November-2014 14:59:28 (GMT +10) - by Agg


NVIDIA have enabled the Multi-Frame Sampled Anti-Aliasing (MFAA) on their GTX 980 and GTX GPUs now, and PC Perspective checked it out. That changes today with the release of NVIDIA's 344.75 driver, the first to implement support for the new and potentially important anti-aliasing method. Before we dive into the results of our testing, both in performance and image quality, let's get a quick recap on what exactly MFAA is and how it works. Guru3D have their thoughts posted also.

Netflix are coming to Australia and New Zealand. The company has announced that internet-connected users in Australia and New Zealand will be able to subscribe to Netflix from March 2015, and they will gain access to a "curated selection" of movies and TV shows in high definition or even 4K where available. Discussion here.

But in the meantime, online piracy websites may be blocked in Australia. Websites that host or link to copyright infringing movies and TV shows could soon be blocked if cabinet approves a government submission to tackle online copyright infringement. Sources tell Fairfax Media Attorney-General George Brandis and Communications Minister Malcolm Turnbull are canvassing a range of options put forward in response to their online copyright infringement discussion paper released in late July and intend to present cabinet with their own submission before Christmas.

Tony Hawk rode a hoverboard. For real this time. Hendo's hover technology relies on magnets, which means the hoverboard can, for the time being, only hover over non-ferrous materials. When I first spoke to Greg and Jill, I apologized for not being a scientist before I began asking stupid questions like, "What does non-ferrous mean?" and "Why can't I ride it down the street?"

TechnologyX have a guide to 60 FPS vs 30 FPS. The fact that this is even being debated now, after so many years of both PC and console gaming co-existing seems strange, doesn't it? Well, the reason we're talking about this now is because with the latest generation of consoles many gamers were expecting to see console games that can rival even the most high-end PCs, in terms of graphical fidelity and technical capabilities.

If you're looking for a drone for Xmas, mpot spotted this guide to a few good ones. Chinese companies are pumping out truckloads of mini quads right now, and while they can't find their own way home, they can teach you the basics of how to fly a speedy four-propeller craft for under $100 even in a tiny apartment. They won't make cops nervous, and they're an absolute blast to fly around.

This sounds like the Olympics for Nerds: Microsoft Corp. and Certiport Inc., a Pearson VUE business, on Monday announced the dates for the 2015 Microsoft Office Specialist (MOS) World Championship, the most popular technology skills competition for Microsoft Office since its inception in 2002. The popular Microsoft Office competition is the only one endorsed by Microsoft, providing a platform for students to showcase their expert skills using Microsoft Office tools and gain the upper hand in today's competitive academic and professional marketplace.

Plane nerds meanwhile can make whooshing noises and pretend to push all the buttons in this SR-71 cockpit!




Thursday Morning Reviews (0 Comments) (link)
Wednesday, 19-November-2014 13:17:28 (GMT +10) - by Agg


Video Cards:
MSI GTX 980 Gaming 4G on Bjorn3D.
MSI GTX 970 Gaming 4G on OCClub.

Cases:
Thermaltake Core V51 Mid-Tower on BenchmarkReviews.
Enermax Thormax Giant Full Tower on PureOC.
be quiet! Silent Base 800 on TechPowerUp.

Portable & Prebuilt:
Sony Xperia Z3 Compact smartphone on MegaTechNews.
NVIDIA SHIELD Tablet Android Lollipop Update on HotHardware.
A first taste of Lollipop on Nvidia's Shield Tablet on TechReport.

Audio Visual:
AOC U2868PQU 4K UHD 28 inch LCD Monitor on NikKTech.
Steelseries Siberia V3 headset on OCaholic.

Input Etc:
Tesoro Tizona Mechanical Gaming Keyboard on OCClub.
ASUS ROG Gladius Gaming Mouse on BenchmarkReviews.
Aorus Thunder K7 Mechanical Keyboard, M7 MMO Mouse & P3X Mouse Pad on TechSpot.

Networking:
TRENDnet TPL-407E2K Powerline 500 AV Adapter Starter Kit on ModSynergy.
Actiontec ScreenBeam Mini2 WiDi Miracast Wi-Fi Adapter on Tweaktown.

Misc:
SensoGlove golf glove thingy on TechnologyX.
Corsair DDR4 16GB Vengeance LPX 2800C16 Memory Kit on MadShrimps.
Corsair Neutron XT 240GB SSD on Legitreviews.




Tuesday Afternoon Reviews (0 Comments) (link)
Tuesday, 18-November-2014 02:30:42 (GMT +10) - by Agg


Storage:
Western Digital Red Pro (WD4001FFSX) 4 TB HDD on TechARP.
QNAP TurboNAS TS-653 Pro NAS Server on NikKTech.
Corsair Neutron XT 256GB SATA SSD on PCPerspective.
Corsair Neutron Series XT SSD on TechReport.
Corsair Neutron XT SSD on Tweaktown.
Corsair Neutron XT SSD 240GB SSD on TheSSDReview.
Lexar Workflow multi card-reader on HWHeaven.

Motherboard & CPU:
Gigabyte Z97X-UD3H-BK on ThinkComputers.
Gigabyte-Z97X-UD3H on OCaholic.

Memory:
Kingston HyperX Predator DDR4 on HWHeaven.
I'M Intelligent Memory 16GB DDR3 UDIMM on Tweaktown.

Input Etc:
QPAD MK-70 keyboard on HWHeaven.
Mad Catz M.M.O. TE mouse on HWHeaven.

Audio Visual:
SteelSeries Siberia Elite Prism Gaming Headset on Futurelooks.
Noontec Zoro II HD Mobile Headphones on eTeknix.

Cooling:
Xigmatek Gaia II CPU Cooler on eTeknix.
Raijintek Morpheus VGA Cooler on HWAsylum.

Misc:
High Power Astro GD 1200W Fully Modular PSU on PCPerspective.
Corsair Carbide Series Air 240 case on TechReport.
Shuttle Barebone XH81 mini-PC on MadShrimps.
Sapphire Radeon R9 290X 8GB Vapor-X OC video card on Tweaktown.



All original content copyright James Rolfe.
All rights reserved. No reproduction allowed without written permission.
Interested in advertising on OCAU? Contact us for info.


Recent Content


Google Chromecast


MyGica ATV510B Enjoy TV


Thecus N5550


SiliconDust HDHomeRun Dual


Intel Haswell on MSI Z87 MPOWER


Corsair AX860i PSU


Bauhn AMiD-9743G Android Tablet (3G, GPS)