News Archives
Our news archive search is now powered by Google. You can search the main site or the guest-viewable forums. To search the entire forums, log in and use the forum search engine.

Search the main OCAU site with Google: Search OCAU Forums with Google:

View News : Last 7 Days, Last 14 Days, Last 30 Days.

View Monthly Archives.



Tuesday Morning Reviews (1 Comments) (link)
Tuesday, 1-September-2015 00:12:02 (GMT +10) - by Agg


Motherboard & CPU:
Asus Maximus VIII Hero motherboard on Bjorn3D.
ASUS Z170 Maximus VIII Hero (LGA 1151) on eTeknix.
ASUS Z170-A Motherboard on PCPerspective.
ASUS Z170-DELUXE (Intel LGA-1151) on TechPowerUp.

Storage:
OCZ Trion 100 480GB Solid State Drive on ThinkComputers.
Kingston DataTraveler Locker+ G3 32GB USB 3.0 Flash Drive on ThinkComputers.

Audio Visual:
Jabra Sport Coach Wireless Earbuds on TechnologyX.
UE MEGABOOM Wireless Speakers on TechPowerUp.
EMTEC Stay Earbuds Wireless Bluetooth Earphones on APHNetworks.

Cases:
Thermaltake Core X9 on TechSpot.
Cooler Master MasterCase 5 on TechReport.

Portable & Prebuilt:
Samsung Galaxy Note5 And Galaxy S6 Edge+ phones on HotHardware.
ASUS ZenFone 2 Smartphone on Techgage.
Asus ZenBook Pro UX501 on HotHardware.

Video Cards:
PowerColor Radeon R9 380 PCS+ on Techgage.
MSI GTX 980 Ti Lightning on OCClub.
MSI GeForce GTX 980 Ti Lightning on Tweaktown.
MSI GeForce GTX 980 Ti Lightning on Guru3D.
MSI GTX 950 Gaming 2G on LanOC.

Misc:
Windows 10 vs. Windows 8.1 CrossFire & SLI Showdown on BabelTechReviews.
Buffalo WXR-1900DHP DD-WRT NXT AC1900 Wireless Router on Tweaktown.
Corsair H110i GTX Extreme Performance CPU Water Cooler on Bjorn3D.
Nixeus MODA v2 Mechanical Keyboard on LegitReviews.



New laws passed by parliament come into effect on October 13th, effectively bring an end to online privacy in Australia. Intelligence and law enforcement agencies will have immediate, warrantless and accumulating access to all telephone and internet metadata required by law, with a $2 million penalty for telcos and ISPs that don't comply.

AMD have taken the wraps off of their tiny R9 Nano. Coverage on Anandtech, PC Perspective, and Guru3D.

The CSIRO and NICTA have merged to form Data61, a new government scientific and technology research organization. The new organization is to be led by Australian technology entrepreneur Adrian Turner who said today he was joining CSIRO at an exciting time, and his vision for Data61 is to "harness the start-up culture of NICTA and multidisciplinary strength of CSIRO to deliver maximum benefit to Australia." We'll see how this turns out.. Thanks Stephen.

Who wants life sized Lego blocks? EverBlocks assemble more or less like any other modular building blocks, but on a larger scale. But as the blocks get bigger, building with them gets more complicated. "When we first started, I envisioned that people would know instinctively how to build with them," Rosan says. At least the pain of stepping on normal lego would be avoided..

TweakTown look at 3 of the worlds gaming prodigy's. Here's three kids that will put your gaming skills to shame. All under 18 and all traveled the world owning noobs, jealous? We are a little.

Microsoft have made changes to the Windows activation system with Windows 10. With Windows 10, Microsoft has rewritten the rules for how it performs product activation on retail upgrades of Windows, including the free upgrades available for a year beginning on July 29, 2015. The net result is that clean installs will be much easier--but only after you get past the first one. Thanks Metamorphosis.

Changes may be coming to Youtube. According to multiple sources, the world's largest video-sharing site is preparing to launch its two separate subscription services before the end of 2015 — Music Key, which has been in beta since last November, and another unnamed service targeting YouTube's premium content creators, which will come with a paywall.

NASA scientists have chosen a new target for the New Horizon probe following its successful Pluto flyby. The destination is a small Kuiper Belt object (KBO) known as 2014 MU69 that orbits nearly a billion miles beyond Pluto.



Friday again! I hope nobody is suffering too much with the extreme weather we've been having lately.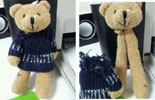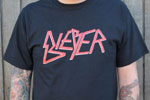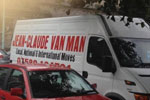 Thursday Night Reviews (0 Comments) (link)
Thursday, 27-August-2015 23:56:07 (GMT +10) - by booj


Motherboards & CPUs:
Gigabyte Z170X-Gaming G1 on Bjorn3d.
MSI Z170A Gaming M5 on ocaholic.
Gigabyte Z170X-UD5 on Legit Reviews.
ASUS Z170-A on HardOCP.

Graphics Cards:
ASUS Strix Radeon R9 Fury on PC Perspective.
MSI GeForce GTX 980 Ti Gaming 6G on ocaholic.

Storage:
Super Talent TeraNova 480GB SATA III SSD on TweakTown.
Synology DiskStation DS415play 4-bay NAS on Techgage.
QNAP TVS-471-4G NAS on Bjorn3d.
OCZ Trion 100 480GB SSD on NikKTech.
QNAP TS-563 on Legion Hardware.

Input etc:
Tesoro Excalibur Spectrum Keyboard on Modders-Inc.
EVGA TORQ X5 Mouse on Bjorn3D.

Cases:
SilverStone SG12 on Bjorn3d.
Silverstone Sugo SG12 on Hardware Asylum.
Cooler Master MasterCase 5 on Anandtech.

Audio:
Razer Leviathan 5.1 Channel Gaming Sound Bar and Sub on Tweaktown.
Thermaltake Tt eSports Shock Console Gaming Headset on TechnologyX.

Misc:
SilverStone SX600-G SFX Series Power Supply on eTeknix.
ECS LIVA x2 Mini PC on Anandtech.




Wednesday Afternoon Reviews (0 Comments) (link)
Wednesday, 26-August-2015 13:06:56 (GMT +10) - by booj


Graphics Cards:
Asus R7 370 Strix on LAN OC Reviews.
MSI GeForce GTX 950 Gaming 2 GB on techPowerUp.
ZOTAC GeForce GTX 950 AMP! Edition on TweakTown.
ASUS ROG GeForce GTX 980 Ti Poseidon Platinum on Guru3D.
PNY GTX 980 XLR8 on OCC.
ASUS GeForce GTX 950 STRIX on Techgage.

Storage:
Thecus N5810 Pro 5-bay NAS on techPowerUp.
Crucial MX200 1TB and 500GB SSD on Hot Hardware.
Samsung 850 EVO 2TB on PureOverclock.
Vantec NexStar USB 3.1 2.5-inch Portable Storage Enclosure on TweakTown.

Cases:
Phanteks Enthoo Evolv ITX SE on Modders Inc.
BitFenix Prodigy M Micro-ATX Case on ThinkComputers.

Cooling:
DeepCool TF120 Fans on Vortez.
Alphacool Custom 480mm Watercooling Kit on NikKTech.
Optimized CPU Cooling with Top-Down Heatsinks on Benchmark Reviews.

Input etc:
Tesoro Excalibur Spectrum on TechnologyX.
Tt eSPORTS' Poseidon Z Forged on Techgage.

Misc:
Nixeus Vue 24-in 1080P 144Hz TN 30-144Hz FreeSync Monitor on PC Perspective.
CM Storm Pitch Pro Gaming Earphones on TweakTown.
EVGA Z170 FTW Motherboard on Modders-Inc.
Netis WF2150 N600 Wireless Dual Band USB Adapter on eTeknix.
Dell Venue 10 7000 Series tablet on PC Perspective.




Tuesday Night (0 Comments) (link)
Tuesday, 25-August-2015 23:46:46 (GMT +10) - by Agg


You can now explore some NSW National Parks from the comfort of your PC desk, thanks to a partnership with Google. NSW National Parks is the first Australian organisation to partner with Google as part of the Trekker Loan Program. Using a Google Street View trekker, we've visited 225 attractions and captured over 1100km of imagery.

Or, send your name to Mars. Mars enthusiasts around the world can participate in NASA's journey to Mars by adding their names to a silicon microchip headed to the Red Planet aboard NASA's InSight Mars lander, scheduled to launch next year.

OCClub report on the GeForce GTX 950 and in particular the GameStream feature. But the real star is that Stream option. Clicking on the Stream option accesses the new GameStream Co-Op feature, allowing users to invite a friend to join their game by sending an email invite or copying/pasting an invite URL. Your friend doesn't have to download Steam or the game; he or she simply has to use the Chrome web browser to launch the link. Your friend can then watch you play, take over the controls, or even join you if the game supports multi-controller play; all with integrated voice chat.

If you've bought an Intel 6600K or 6700K CPU (or are planning to buy one soon), you could be in the running to win a 1.2TB Intel 750 crazy-fast PCIe SSD. THERE ARE THREE TO WIN! WINNERS WILL BE DRAWN ON THE 16th OF OCTOBER 2015, THE 16TH OF NOVEMBER 2015 AND THE 16TH OF DECEMBER 2015, AND ANNOUNCED HERE THE FOLLOWING WEEKDAY.



All original content copyright James Rolfe.
All rights reserved. No reproduction allowed without written permission.
Interested in advertising on OCAU? Contact us for info.

Recent Content


Silicon Power USB Gift Pack


Google Chromecast


MyGica ATV510B Enjoy TV


Thecus N5550


SiliconDust HDHomeRun Dual


Intel Haswell on MSI Z87 MPOWER


Corsair AX860i PSU