News Archives
Our news archive search is now powered by Google. You can search the main site or the guest-viewable forums. To search the entire forums, log in and use the forum search engine.

Search the main OCAU site with Google: Search OCAU Forums with Google:

View News : Last 7 Days, Last 14 Days, Last 30 Days.

View Monthly Archives.


Thanks to mpot and t1mbot this week!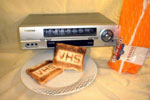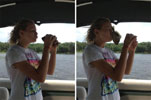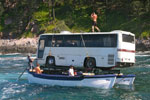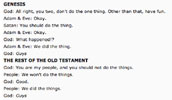 Portable:
Lenovo Tab A8 Tablet on Think Computers
Samsung Galaxy Note Pro 12.2 Tablet on Hardware Secrets
Lenovo Yoga 3 Pro on Hot Hardware
Acer Aspire V Nitro Black Edition Gaming Laptop on TweakTown

Software:
Apple OS X 10.10 vs. Ubuntu 14.10 on Phoronix
Pac-Man and the Ghostly Adventures 2 on Gaming Nexus
Far Cry 4 on OCC

Case:
BitFenix Pandora Core Window mATX Case on Legit Reviews
Razer Branded NZXT H440 on Futurelooks

Cooling:
Reeven Ouranos RC-1401 CPU Cooler on Overclockers Club
NZXT Kraken X31 Liquid CPU Cooler on ThinkComputers.org
Enermax LIQMAX 120S on Tech Powerup
Silverstone Noble Breeze NB05 Notebook Cooler on eTeknix

Storage:
Lexar Professional Workflow DD256 256GB Portable SSD Hub on TweakTown
Fujitsu FSXtreme 240GB SLC SSD on TweakTown
MyDigitalSSD Bullet Proof 5 (BP5) SATA m.2 Enclosure on TweakTown

Motherboard:
ASUS X99 Rampage V Extreme Motherboard on PureOverclock
ASRock X99X OC Formula (Intel X99) Motherboard on TweakTown
ASUS Z97-Pro Gamer on Ocaholic

Audio:
Corsair H1500 Dolby 7.1 Gaming Headset on Benchmark Reviews
Creative Sound Blaster ROAR SR20A Bluetooth Portable Speaker on NikKTech
Creative T15 Wireless Bluetooth 2.0 Speaker Set on MTN

Misc:
Asrock M8 Z97-600W on Legion Hardware
CM Storm NovaTouch TKL Topre Switch Keyboard on eTeknix
Corsair Gaming M65 RGB Mouse on Vortez
Gigabyte G1 Gaming GTX 970 on Vortez
AMD A4-5000 CPU on Hardware Secrets
Linksys EA9200 Tri-Band AC3200 Wi-Fi Router on TweakTown




Silicon Power USB Gift Pack (3 Comments) (link)
Thursday, 27-November-2014 02:12:59 (GMT +10) - by Agg


I've taken a look at a new "Gift Pack" from Silicon Power, containing their 1TB external HDD and 8GB thumbdrive - both USB 3.0. Read on to see if it's something you should be stuffing into stockings in a month's time..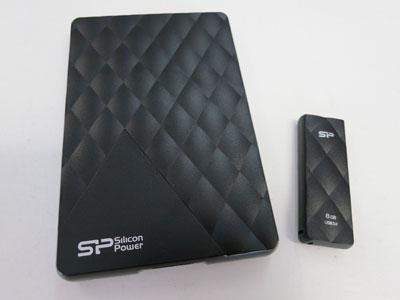 click for the review!






Project Addison (1 Comments) (link)
Wednesday, 26-November-2014 03:51:04 (GMT +10) - by Agg


Slipperyskip has finished another impressive mini-PC, this time based on a 1940's Addison radio: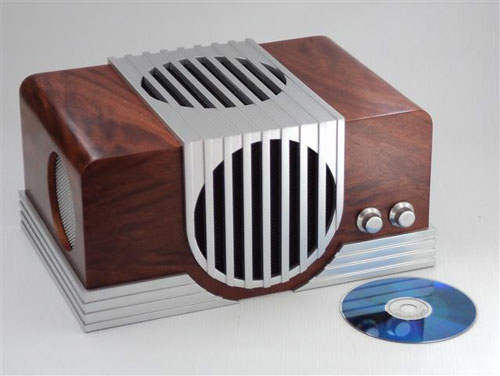 click for the worklog!






Wednesday Afternoon (10 Comments) (link)
Wednesday, 26-November-2014 03:44:14 (GMT +10) - by Agg


There's a new cybercrime reporting website for Australia. Cybercrime victims will be able to report criminals in real time following today's launch of a revolutionary new online system for all Australians – the Australian Cybercrime Online Reporting Network (the ACORN). The ACORN is a national policing initiative that will allow members of the public to easily and instantly report cases of cybercrime.

SilentPCReview have their latest quiet ATX gaming build guide. To help you do just that, we walk you go through the process of planning and building a mid/high-end gaming PC. You can find build guides on countless review sites, but being SPCR, we approach it with a heavy emphasis on noise-reduction.

AirQ pointed out some super spyware called Reign. Reign has been out in the digital wild since at least 2008, operates much like a back-door Trojan, and has been used against governments, internet providers, telecom companies, researchers, businesses, and private individuals, says Symantec. Regin affects Windows-based computers and operates in five stages, giving the attacker a "powerful framework for mass surveillance" and offers flexibility so attackers can customize the packages embedded within the malware. More info from Symantec here and Kaspersky here.

UNSW has made a packet from piracy fines. The University of NSW says it has issued 238 fines - estimated to total about $100,000 - to students illicitly downloading copyright infringing material such as movies and TV shows on its Wi-Fi network since 2008. UNSW told Fairfax Media on Thursday it made "no apology" for taking "strong action to discourage piracy, which is not only unlawful but unethical".

If your rectangular monitor bothers you, mpot noticed a new square one from EIZO. EIZO says that its new monitor is "wide all around". It's 1920 x 1920 pixel square resolution is said to offer 78 per cent more pixels than a traditional Full HD monitor. "The extended vertical space is convenient for displaying large amounts of information in long windows, reducing the need for excess scrolling and providing a more efficient view of data," the firm writes, attempting to persuade us of the square aspect EV2730Q monitor's utility value.

Mike sent in this video explaining the SR-71 linked last week. Veteran Blackbird pilot Richard Graham explains how the cockpit actually works in this fascinating video filmed inside the cockpit. Lots of technical words, but seeing him moving around inside that tight cockpit is really cool.




Wednesday Morning Reviews (0 Comments) (link)
Tuesday, 25-November-2014 13:30:48 (GMT +10) - by Agg


Motherboard & CPU:
MSI 970 Gaming motherboard on Guru3D.
Asus Maximus VII Impact on LanOC.
igabyte X99 Gaming G1 WiFi (LGA 2011-3) on eTeknix.

Audio Visual:
ASUS Strix Pro headset on OCaholic.
D-Link DNR-312L Network Video Recorder (NVR) on Tweaktown.
Noontec Zoro 2 HD Headset on HWHeaven.
LUXA2 Groovy Duo Wireless Speaker on BenchmarkReviews.

Cases:
Corsair Obsidian 250D on TechPowerUp.
Fractal Design Define R5 Mid-Tower on BenchmarkReviews.
Fractal Design Define R5 Mid-Tower on eTeknix.
Fractal Design Define R5 Silent Mid-Tower on PCPerspective.
NZXT H440 Razer Edition on ThinkComputers.
Fractal Design Define R5 Mid-Tower on ThinkComputers.
Raidmax Vortex V3 on OCaholic.

Storage:
Samsung M9T 2TB (2.5-inch) & Seagate SSHD 2TB on SilentPCReview.
Silicon Power Armor Series A30 USB 3.0 2TB Portable HDD on MadShrimps.
MX-Technology Secure Encryption USB 3.0 128GB on PureOC.
OWC Thunderbay 4 mini Thunderbolt 2 Enclosure on TheSSDReview.
Synology Diskstation DS115J 1-Bay NAS on eTeknix.
G.SKILL Phoenix Blade 480GB PCIe SSD on LegitReviews.

Portable & Prebuilt:
Lenovo Y70 Touch Laptop on TechSpot.
Gaming on the Grid with Nvidia's Shield Tablet on TechReport.

Cooling:
Antec Kuhler H2O 1250 Closed Loop Water Cooler on APHNetworks.
SilverStone Tundra TD02 AIO Liquid CPU Cooler on NikKTech.

Input Etc:
Corsair Gaming M65 RGB mouse on HWHeaven.
Tesoro Tizona Elite Mechanical Gaming Keyboard & Numberpad on eTeknix.
Func MS-2 Gaming Mouse on MadShrimps.

Video Cards:
Zotac GTX 980 AMP! Extreme Edition on HWHeaven.
EVGA GTX 980 Classified on HWAsylum.




Monday Midday Reviews (0 Comments) (link)
Monday, 24-November-2014 01:29:26 (GMT +10) - by Agg


Motherboard & CPU:
Biostar A68N-5000 on LanOC.
ASRock Fatal1ty X99M on OCaholic.
Biostar Hi-Fi Z97WE on TechWareLabs.
ASUS Maximus VII Impact on Vortez.
MSI B85M ECO on PureOC.
MSI X99S MPower on LanOC.
ASUS Z97-Pro Gamer on OCaholic.

Storage:
Crucial MX100 SSD on Vortez.
CalDigit T3 Thunderbolt 2 Triple-Drive RAID Array Storage Unit on Tweaktown.
Plextor M6e 256GB SSD on PCPerspective.

Input Etc:
Mad Catz S.T.R.I.K.E. M Wireless Mobile & PC Keyboard on eTeknix.
Cougar 700K Gaming Keyboard on OCaholic.
Corsair Gaming M65 RGB Gaming Mouse on LegitReviews.
Corsair Gaming M65 RGB game mouse on Guru3D.
Cooler Master Mizar Gaming Mouse on OCClub.

Networking:
D-Link DCS-2210 Full HD PoE Day/Night IP Network Camera on Tweaktown.
TRENDnet Powerline 500AV2 TPL-408E2K Network Adapter Kit on Tweaktown.
TRENDnet TPL-4052E 4-Port Powerline 500 AV Adapter on ModSynergy.

Audio Visual:
SuperTooth HD VOICE In-Car Speakerphone on NikKTech.
Transcend Drive Pro 200 Wi-Fi Car Video Recorder on Tweaktown.
thinksound On1 Headphones on APHNetworks.
SteelSeries Elite Prism Gaming Headset on Tweaktown.
Kingston HyperX Cloud Pro Gaming Headset on GamingNexus.

Portable & Prebuilt:
Nvidia Shield Tablet Android 5.0 Lollipop on eTeknix.
ECS LIVA White Edition 64GB Mini PC Kit on LegionHW.
ASRock Z97 M8 Barebones PC on TechPowerUp.
Lenovo N20p Touch Screnn Chromebook on HotHardware.

Video Cards:
MSI GTX 980 Gaming 4G on NeoSeeker.
ZOTAC GeForce GTX 970 AMP! Extreme Edition on Bjorn3D.

Cases:
In Win D Frame Mini Aluminum and Glass Mini-ITX on PCPerspective.
Be Quiet! Silent Base 800 on TechSpot.
Phanteks Enthoo EVOLV on OCClub.
be quiet! Silent Base 800 Mid-Tower on eTeknix.
IN WIN D-FRAME MINI on BenchmarkReviews.

Misc:
GAMDIAS Aegis USB hub, headphone stand and cable organiser on eTeknix.
Far Cry 4 Benchmarked: Graphics & CPU Performance on TechSpot.
Stanley FatMax LEDLISL 10W LED Lithium-Ion Spotlight on ModSynergy.
Finally light bulb's Tesla tech gives LEDs a worthy rival on Tech Report.
XFX XTS Series 1000W PSU on TechPowerUp.
Kingston HyperX Savage DDR3-2400 16GB Memory Kit on ThinkComputers.
Cooler Master Nepton 240M AIO CPU Cooler on LegitReviews.



All original content copyright James Rolfe.
All rights reserved. No reproduction allowed without written permission.
Interested in advertising on OCAU? Contact us for info.


Recent Content


Silicon Power USB Gift Pack


Google Chromecast


MyGica ATV510B Enjoy TV


Thecus N5550


SiliconDust HDHomeRun Dual


Intel Haswell on MSI Z87 MPOWER


Corsair AX860i PSU