News Archives
Our news archive search is now powered by Google. You can search the main site or the guest-viewable forums. To search the entire forums, log in and use the forum search engine.

Search the main OCAU site with Google: Search OCAU Forums with Google:

View News : Last 7 Days, Last 14 Days, Last 30 Days.

View Monthly Archives.



Wednesday Night (15 Comments) (link)
Wednesday, 29-October-2014 12:33:57 (GMT +10) - by Agg


Telstra have shut down GameArena, as promised last month. The website itself hasn't been fully functional for a while now, but it's sad to see the final nails being put into the coffin. I think most of us reading this site have, at one time or another, played games using GameArena's servers. I know I have. An email sent to Telstra through retail communications stated that GameArena.com.au "no longer fits in Telstra Media's strategy". If you go to the domain now you just get a message about Google Play.

iiNet will be expanding their free WiFi to Victoria. The telco pushed go on the first three wi-fi regions - in the Melbourne, Ballarat and Bendigo CBDs - today, adding to the list of cities across the country where the ISP has been contracted to roll out free wi-fi networks under various digital economy-boosting schemes. I used the free WiFi in Adelaide a few weeks ago and it was pretty cool to be exploring the city and not using up my mobile data allowance.

If you're feeling like a flashback, there's a History of Linux article from a hacker's (as in tinkerer's) perspective on LinuxUser. The original code of Linux was written for fun, or in Eric Raymond's phrase, to 'scratch the itch' of Linus Torvalds, and later to satisfy the enthusiasm and programming itch of an assortment of hackers and hobbyists who, for the most part, had grown up in the age of the ZX80 and the BBC Micro, Acorns and Apricots, for which the code was often available – and hackable.

Tweaktown have an android smartphone showdown posted, covering the Galaxy S5, Note 3, Xperia Z2, G3 and Nexus 5. We pit five of the best phones on the market against one another, in a battle of the flagship Android smartphone showdown. Who takes the benchmark crown?

This only applies to US citizens but it's interesting anyway - a Pentium 4 class action suit. A proposed settlement has been reached in a class action lawsuit alleging that Intel manipulated the performance benchmark scores for its first-generation Pentium 4 processors and that HP aided and abetted Intel's allegedly unlawful conduct. Intel and HP deny any liability and all claims of misconduct and Intel contends that the performance benchmarks challenged by Plaintiffs fairly measured the performance of the Pentium 4 processor.

If you've been following the Rosetta mission to land a probe on a comet in November, you might enjoy this video which is a cross between a promo for the mission, a scifi trailer and an inspirational film. Based in humanity's future, it is not clear what powers the master and apprentice possess, but they obviously have powers way beyond our comprehension, making the cutting edge CGI beautiful to watch.




Tuesday Night Reviews (1 Comments) (link)
Tuesday, 28-October-2014 12:55:37 (GMT +10) - by Agg


Input Etc:
Tt eSport PoseidonZ keyboard on ocaholic.
Roccat Kave XTD mouse on HWHeaven.

Audio Visual:
Y-Cam Bullet HD 1080 (2nd Generation) camera on Vortez.
Tt eSports Verto headset on TechnologyX.
Razer Kraken 7.1 Chroma Gaming Headset on LegitReviews.
HMDX Craze Bluetooth Earbuds on LegitReviews.
Gigabyte FORCE H3X Headset on PureOC.
Gigabyte Force H3X Gaming Headset on eTeknix.

Storage:
SanDisk Ultra II 240 GB SSD on Guru3D.
Intel 530 Series 480GB SSD on Tweaktown.
QNAP HS-251 Fanless NAS on TechPowerUp.
Transcend MTS800 M.2 2280 SATA SSD 128GB on TheSSDReview.

Cases:
Silverstone Fortress FT05 on BenchmarkReviews.
Phanteks Enthoo EVOLV on ThinkComputers.
DeepCool Steam Castle Micro ATX on NikKTech.

Portable & Prebuilt:
Samsung Galaxy Note 4 on MegaTechNews.
Alienware Area-51: Triangular, Tri-SLI GTX 980, Haswell-E prebuilt machine on HotHardware.
ECS LIVA Windows Based Mini PC on PCPerspective.
PC Specialist Vortex 440 System prebuilt PC on eTeknix.
Apple iPhone 6 Plus Smartphone on Tweaktown.

Cooling:
SilverStone SST-AR06 Low-profile CPU Cooler on eTeknix.
Cooler Master Nepton 240M all-in-one watercooler on ocaholic.

Video Cards:
HIS Radeon R9 290X Hybrid IceQ 4GB (Liquid Cooled) on LegionHW.
Gigabyte GeForce GTX 970 G1 on ThinkComputers.

Misc:
Crucial Ballistix Sport 16GB DDR4 memory on Vortez.
D-Link DHP-339AV PowerLine 3-Port Network Kit on ModSynergy.
Asus Maximus Vii Hero Motherboard on TechWareLabs.
Chieftec A135 Series APS-850CB PSU on ocaholic.




Monday Afternoon (2 Comments) (link)
Monday, 27-October-2014 06:11:39 (GMT +10) - by Agg


Woz is now a UTS professor. Apple co-founder Steve 'Woz' Wozniak has joined University of Technology Sydney as an adjunct professor, joining the university's 'Magic Lab.' The appointment marks the first time Wozniak, who is widely credited for designing the Apple I and II computers, has accepted an adjunct appointment at any university.

Senator Ludlum meanwhile is rapping about data retention.. really. The full video is here. Greens senator Scott Ludlam has appeared in a rap video taking on the Coalition's data retention laws. Guardian Australia reproduces the music without comment or judgment. Ludlam raps on what he sees as a 'fascist fuckfest of Orwellian proportions' and threatens to 'smack down their laws'.

A solar car built by Australian students has broken the speed record for electric vehicles, thanks JC. With a speed of 106.966 kilometres an hour, a solar car known as eVe is now officially the fastest electric vehicle over a distance of 500 kilometres in the world - and it was built entirely by undergraduate engineering students from the University of New South Wales (UNSW) in Australia.

Gunna spotted this one about plans for an internet levy in Hungary. Hungary's Economy Minister Mihály Varga has on Tuesday submitted to Parliament a draft on changes to the tax regime to be implemented in 2015. An amendment of the telecom law is also included, according to which the telecom tax would be extended to Internet services. The tax will be proportionate to data traffic and every gigabyte started will cost 150 forints.

Google has launched a new email client, Inbox. Today, Google has launched a hybrid new email service called 'Inbox' that blends communication along with lifestyle integration. Think of Gmail mixed with Google Now and a dash of Siri. Accordingly, the Google Inbox is designed to focus on what really matters.

The Queen has published her first tweet, which is very exciting. Signing herself Elizabeth R., for regina or queen, she welcomed visitors to a new Information Age gallery focused on the evolution of modern communications at the Science Museum in London.

It seems the lawyers chasing people for downloading Dallas Buyers Club are not bothering with Optus and Telstra. Online pirates on the Telstra and Optus networks can breathe easy for now, while those downloading illegal copies of movies over iiNet and smaller providers may soon receive an invoice for up to $5000 if an unusual legal case in the Federal Court is successful.

Mpot sent in this response from FTDI about bricking chips last week: "The recently release driver release has now been removed from Windows Update so that on-the-fly updating cannot occur. The driver is in the process of being updated and will be released next week. This will still uphold our stance against devices that are not genuine, but do so in a non-invasive way that means that there is no risk of end user's hardware being directly affected." More info here and here.

Tolkien fans will enjoy this new in-flight safety video from Air New Zealand, thanks AirQ.



Storage:
Silicon Power Armor A30 2TB USB 3.0 Portable Hard Drive on NikkTech
Silicon Power Mobile OTG X20 USB 2.0 Flash Drive on Madshrimps
Silicon Power Marvel M70 128GB USB 3.0 Flash Drive on TweakTown
Transcend ESD400 Portable USB 3.0 SSD on TweakTown
Thecus N2310 Network Attached Storage on APH Networks

Network:
Buffalo AirStation AC433 WMR-433 Travel Router on TweakTown
D-Link DSP-W110 Wi-Fi Smart Plug on TweakTown

Case:
BitFenix Shadow Mid-Tower Chassis on eTeknix
In Win D-Frame Mini on Techspot
Cooltek Coolcube Maxi on ocaholic

Audio/Visual:
ASUS Xonar U5 on Vortez
LUXA2 E-One Aluminum Headset Holder on Think Computers
Takstar HD5500 Headphones on techPowerUp
Rikomagic MK902 Network Media Player on NikKTech

Keyboard/Mouse:
KUL ES-87 Mechanical Keyboard on Mikesgear
Cougar 700M Aluminum Gaming Mouse & Speed Mouse Pad on PureOC
Mionix Naos 8200 & Sargas 400 on ocaholic

Motherboard:
Gigabyte Z97X-Gaming 5 (LGA 1150) Motherboard on eTeknix
MSI X99S Gaming 9 AC on Hardware Heaven
MSI X99S SLI PLUS On Linux on Phoronix

Misc:
Falling Skies: The Game (PS3) on Gaming Nexus
Cooler Master Nepton 280L AIO CPU Cooler on Legit Reviews
Deepcool DQ1000 Quanta Semi-Modular Power Supply on eTeknix
Corsair Vengeance LPX DDR4 2666MHZ 16GB Quad Channel Memory Kit on Bjorn3D



Thanks to primalnuke and t1mbot this week!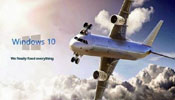 Windows Bricking Fake FTDI Chips? (12 Comments) (link)
Friday, 24-October-2014 03:14:09 (GMT +10) - by Agg


A recent Windows Update driver is bricking certain USB serial chips, affecting Arduino users and others, thanks mpot. It's not immediately clear how or why the drivers are acting this way. It's possible that they're somehow detecting counterfeits and deliberately reprogramming them. It's also possible that the drivers are sending the same commands to both good and bad parts, and these commands just happen to cause bad things in counterfeit parts while being harmless on the real ones. We've asked FTDI for comment but received nothing as yet.

Here's some more info: real vs fake chips on zeptobars, some early coverage on Hackaday and adafruit, discussion on EEVblog's forums and slashdot. There's also a telling twitter conversation with the manufacturer.




Friday Afternoon (7 Comments) (link)
Friday, 24-October-2014 02:01:25 (GMT +10) - by Agg


Hollywood are apparently coming to get Aussies, or at least, ones on certain ISPs who downloaded a certain movie recently. THE makers of the film Dallas Buyers Club are hunting Australians who downloaded or shared the movie illegally. They've filed a discovery order in the Federal Court in a bid to get names and contact details from five Aussie telcos: iiNet, Internode, Dodo, Amnet and Adam Internet.

But there's good news close to home too, with Australian World of Warcraft servers on the way soon. Next Tuesday there will be an extended period of maintenance. When the servers come back online, you'll find the Oceanic servers you were playing on are now entirely relocated to Sydney, Australia, and you can enjoy your beautiful new low ping.

I'm always mildly paranoid about using public WiFi, but this guy takes it to a new level. The waitress serves us our coffee and hands us the WiFi password. After Slotboom is connected, he is able to provide all the visitors with an internet connection and to redirect all internet traffic through his little device. There's another article suggesting some ways to more safely use public WiFi.

Here's an interesting one about ethernet in cars. A move toward Ethernet reflects the fact that in-vehicle electronics are becoming more sophisticated to support autonomous driving, exterior and interior cameras, embedded displays and infotainment systems. By 2020, many cars will have 50 to 60 Ethernet ports and even entry-level vehicles will have 10, according to a study by research firm Frost & Sullivan. (Premium vehicles will likely have more than 100 Ethernet nodes by then.)

PCPerspective checked out performance in Civilization: Beyond Earth. Beyond Earth is definitely going to be more CPU-bound than the other games that we tend to use in our benchmark suite, but the fact that this game is new, shiny, and even has a Mantle implementation (AMD's custom API) makes interesting for at least a look at the current state of performance. Both NVIDIA and AMD sent have released drivers with specific optimization for Beyond Earth as well. LegitReviews posted their results also.



All original content copyright James Rolfe.
All rights reserved. No reproduction allowed without written permission.
Interested in advertising on OCAU? Contact us for info.


Recent Content


Google Chromecast


MyGica ATV510B Enjoy TV


Thecus N5550


SiliconDust HDHomeRun Dual


Intel Haswell on MSI Z87 MPOWER


Corsair AX860i PSU


Bauhn AMiD-9743G Android Tablet (3G, GPS)