News Archives
Our news archive search is now powered by Google. You can search the main site or the guest-viewable forums. To search the entire forums, log in and use the forum search engine.

Search the main OCAU site with Google: Search OCAU Forums with Google:

View News : Last 7 Days, Last 14 Days, Last 30 Days.

View Monthly Archives.



Wednesday Lunchtime (1 Comments) (link)
Wednesday, 10-February-2016 12:46:24 (GMT +10) - by Agg


Today is apparently Safer Internet Day 2016. A couple of people pointed out that Google are encouraging people to review their security settings, by offering 2GB of Google Drive for free. To get the extra Drive space, all you have to do is sign into your Google account and review your security settings, including factors like two-step verification, authorized devices, account verification settings, and a couple more. The process takes just a few minutes, and once you complete the check-up, you'll be awarded the extra 2GB of permanent Drive space for free.

Amazon have a new free game development service called Lumberyard. Amazon Lumberyard is a free, cross-platform, 3D game engine for developers to create the highest-quality games, connect their games to the vast compute and storage of the AWS Cloud, and engage fans on Twitch. This game engine helps developers build beautiful worlds, make realistic characters, and create stunning real-time effects. Discussion here.

One Telstra tech had a bad day yesterday, apparently single-handedly causing a nationwide outage. In his defence, there probably shouldn't be a situation where one misconfiguration can take the whole network down for hours. Telstra chief operations officer Kate McKenzie said that there are 10 signalling nodes distributed around the country and one was taken down around lunchtime. "Unfortunately, the individual did not follow the correct procedures and restarted the malfunctioning node before he transferred the customers off to the other nodes," she said. "That then caused sever congestion across the remaining nodes and prevented people from being able to register a signal."

Apparently Google will serve up bogus search results to would-be Jihadis, thanks aftahours. Jihadi sympathisers who type extremism-related words into Google will be shown anti-radicalisation links instead, under a pilot scheme announced by the internet giant. The new technology means people at risk of radicalisation will be presented with internet links which are the exact opposite of what they were searching for. I'm ok with this specific instance, but somehow this seems a slightly worrying precedent.

The popular media player VLC turns 15. Technically the project is almost 5 years older but this is the anniversary of VLC being licensed to the GPL license, which happened on the 1st of February 2001. Under the GPL license, it is now worked on by many contributors across the world but prior to that it was being developed by students at Ecole Centrale Paris.




Congrats Bullus! (8 Comments) (link)
Tuesday, 9-February-2016 15:46:28 (GMT +10) - by Agg


Congratulations to OCAU member Bullus! I'll let him tell the story: Thanks to your news post on Friday regarding the Nvidia event I was able to register and attend the event (which was a blast, got to talk to all the vendors PR people) and won final prize of the first session, a MSI GeForce GTX 970 OC 4GB :). Here is an image of my new MSI dragon teaching my WoW whelplings about the increase of framerates we will get in Nvidia 3D vision while playing WoW in stereoscopic 3D. Nice!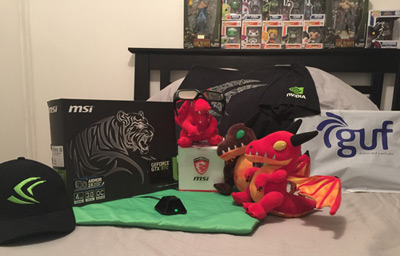 click to enlarge






Tuesday Afternoon Reviews (2 Comments) (link)
Tuesday, 9-February-2016 14:41:12 (GMT +10) - by Agg


Portable & Prebuilt:
Dell XPS 13 (Late 2015) Windows laptop on TechSpot.
iBuyPower Paladin Z860 Custom Gaming PC on OCInside.

Motherboard & CPU:
ASUS 970 PRO GAMING/AURA on Vortez.
SuperMicro C7Z170-OCE (LGA1151) on eTeknix.

Cooling:
AMD's Wraith CPU cooler on TechReport.
Scythe Ninja 4 SCNH-4000 Heatsink on FrostyTech.

Input Etc:
Patriot Viper V760 Keyboard on Modders-Inc.
SteelSeries Nimbus MFi Wireless iOS Controller on eTeknix.

Audio Visual:
Beelink MX64 TV Box on PCReview.
Amkov AMK5000S WiFi HD Action Camera on ModSynergy.
BoomCloud 360's BoomStick speaker on TechnologyX.
Jabra ROX Wireless In-Ear Stereo Earbuds on NikKTech.

Storage:
Kingston HyperX Savage 128GB USB 3.1 Gen 1 Flash Drive on NikKTech.
Lexar Professional 2000x 128GB SDXC UHS-II/U3 on LegitReviews.
QNAP TS-453A 4-bay QTS-Ubuntu Combo NAS on MadShrimps.

Cases:
Jonsbo UMX1 Plus Windowed on OCAholic.
Phanteks Eclipse P400 on APHNetworks.

Software:
Rise Of The Tomb Raider PC Game Benchmarks on LegitReviews.
Rise of the Tomb Raider PC Graphics and CPU Performance on TechSpot.

Misc:
Holy Stone F181 Universe Explorer Quadcopter Drone on ModSynergy.
NVIDIA GeForce GT 710: NVIDIA's Newest Sub-$50 GPU On Linux on Phoronix.
G.Skill Trident Z DDR4-3400 16GB Memory on OCClub.
TP-LINK Archer C2600 MU-MIMO Wireless Dual-Band Router on Tweaktown.



AMD have some new CPUs and a new stock cooler, called the Wraith, which they claim offers better cooling with less noise. Coverage on PC Perspective, HotHardware, LanOC, TechARP and Techgage.

People are reporting an issue with a new software update which seems to disable iPhones that have been fixed by unauthorised repairers. The issue appears to affect handsets where the home button, which has touch ID fingerprint recognition built-in, has been repaired by a "non-official" company or individual. It has also reportedly affected customers whose phone has been damaged but who have been able to carry on using it without the need for a repair.

SilentPCReview have a 4K Gaming PC Build Guide. A 4K (aka UHD) display has a native resolution of 3840x2160, quadruple that of 1080p, for a ridiculous total of 8.3 million pixels. Spread across a large display, this arguably offers a more immersive gaming experience than a triple-monitor configuration with bezels in between, and a more usable workspace for non-gaming activities. It's not a cheap endeavor however as even some high-end GPUs can't deliver suitable frame rates. Given this kind of horsepower, component selection is critical to limit the noise output on such a PC.

Unfortunately Presto say that Australia's internet is too slow for 4K content. The TV-streaming firm will officially launch new phone and tablet apps, Apple TV streaming, and high-definition content for subscribers on Tuesday, but it will postpone offering 4K content until broadband speeds improve in Australia.

Seagate is being sued over hard drive failures. According to details, spotted by Overclock3d.net, Seagate is sued for the high failure rates of their 3TB external and internal hard disk drives as well as the inability to deliver non-defective hard drives that conform to their express and implied warranties. The lawsuit states that this is a breach of consumer protection, unfair competition and false advertising as well as unjust enrichment.

Tweaktown have spent a month with the Thecus N5810 Pro NAS and really like it. I'm quite fond of the one I reviwed recently too. The setup of the Thecus N5810 PRO was super-easy, so much so that I was up and running within minutes. The longest time you'd spend on the setup procedure would be building your RAID array, which can take hours. I'm only using two Seagate HDDs in the N5810 PRO, so it was a quick experience getting things to operational capacity.

Microsoft are working on underwater datacentres. The preliminary results of Project Natick — the testing of a prototype vessel on the ocean floor — have been released after a four-month plan. The Natick mission was to build and operate an underwater data centre. The overall goal of the project is to deploy data centres at scale anywhere in the world from decision to power-on within 90 days.

As hinted at in Misc Pics last week, eagles are being trained to attack drones. In collaboration with raptor training company Guard From Above, Dutch police taught an eagle to recognize a DJI drone. Once in sight, the bird flies toward its mechanical prey, snatches it with its enormous talons and then takes it to safe place. The eagle is one of the two "physical" methods the force are trialling -- the other being a safety net -- but a trained bird of prey gives officers more control over where the offending drone is brought down to earth.



Cooling:
Swiftech H320 X2 All-In-One Watercooling Kit on Modders-Inc
Antec Kuhler H20 H1200 Pro & H600 Pro AIO Water Cooler on eTeknix
Noctua NH-D15S CPU Cooler on eTeknix

Portable:
Ventev 3015+ Battery Pack/Wall Charger combo on Techware Labs
HP Pro Slate 8 on Hot Hardware
EXMobile iCute Plus Smartphone on Rojak Pot

Storage:
PNY CS2211 SSD on Techware Labs
Micron M600 512GB SSD on NikKTech
OCZ TRION 150 SSD (240GB) on Guru3D
PNY CS1311 SSD Review (480GB) on TechnologyX
CRUCIAL BX200 960 GB SSD on OC Inside
Micron M600 512GB SSD on NikKTech

Keyboard/Mouse:
Zalman ZM-M600R Mouse on Vortez
Logitech G810 Orion Spectrum RGB Mechanical Keyboard on PC Perspective
G.Skill Ripjaws KM780 RGB Mechanical Keyboard on APH Networks

RAM:
Patriot Viper 4 DDR4 3200MHz 16GB (2x8GB) Dual Channel Memory Kit on eTeknix
Apacer Panther DDR4-2666 16GB Dual-Channel Memory Kit on TweakTown

Motherboard:
MSI X99A Godlike Gaming on Ocaholic
Gigabyte Z170X-UD5 on Hot Hardware

Audio:
G.Skill Ripjaws SR910 Real 7.1 Gaming Headset on Hardware Asylum
AfterShokz Gamez Bone Conducting Gaming Headphones on Legit Reviews
Accessory Power Enhance GX-H2 Gaming Headphones on Technology X

Misc:
OWC Mercury Pro 16x External USB 3.0 Blu-ray Drive on TweakTown
Zotac NEN SN970 Steam Machine on ThinkComputers.org
EVGA SuperNOVA 1600 T2 PSU on Tech Powerup
Corsair Carbide 400Q Case on Benchmark Reviews



Friday again!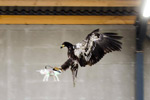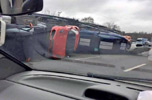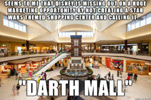 Wednesday Night Reviews (2 Comments) (link)
Wednesday, 3-February-2016 23:48:11 (GMT +10) - by Agg


Motherboard & CPU:
Asus ROG Maximus VIII Impact on TechReport.
ASUS ROG Maximus VIII Impact on NeoSeeker.

Cooling:
Reeven Okeanos CPU Cooler on ThinkComputers.
SilverStone Tundra TD03-SLIM Closed Loop Water Cooler on APHNetworks.

Cases:
Lian Li PC-X510 on OCInside.
NZXT Manta Mini-ITX case on Vortez.
NZXT Manta Mini-ITX on eTeknix.
BitFenix Pandora ATX on OCAholic.
Fractal Design Core 500 Mini-ITX Chassis on eTeknix.
Fractal Design Define Nano S mini-ITX on Guru3D.
BitFenix Pandora ATX on OCAholic.

Video Cards:
Gainward GTX 960 Phantom 4GB on LegionHW.
GeForce GTX TitanX vs. Radeon R9 FuryX on OCAholic.
AMD Radeon R9 Fury X vs. NVIDIA GeForce GTX Titan X @ 11,520 x 2160 on Tweaktown.
Inno3D GeForce GTX 980Ti X3 Ultra DHS on eTeknix.

Portable & Prebuilt:
M-Edge Beast iPhone 6/6S Case on TechnologyX.
Shuttle XPC Slim XS35V5 Pro Barebone on MadShrimps.

Storage:
PNY CS2211 SSD Review (480GB) on TechnologyX.
Triple M.2 Samsung 950 Pro Z170 PCIe NVMe RAID Tested - Why So Snappy? on PCPerspective.
Synology DS216play Two-Bay Consumer NAS on Tweaktown.
Kingston HyperX Savage 128GB USB 3.1 Gen 1 Flash Drive on Modders-Inc.

Input Etc:
Cooler Master Sentinel III mouse on TechPowerUp.
OZONE Argon Ocelote World Laser Gaming Mouse on NikKTech.
Input Club Infinity ErgoDox Ergonomic Keyboard Kit on LanOC.

Misc:
Rise of the Tomb Raider: AMD and NVIDIA Performance Results on PCPerspective.
be quiet! Dark Power Pro 11 850W Power Supply on ThinkComputers.
NETGEAR Nighthawk R7300 AC1900 DST Router on Tweaktown.



All original content copyright James Rolfe.
All rights reserved. No reproduction allowed without written permission.
Interested in advertising on OCAU? Contact us for info.

Recent Content


Lexar Jumpdrive M20c Flash Drive


Thecus N5810PRO 5-Bay UPS NAS


Synology DS715


Ainol Mini PC


Tile

Synology DiskStation DS415+


Silicon Power Mobile X20