News Archives
Our news archive search is now powered by Google. You can search the main site or the guest-viewable forums. To search the entire forums, log in and use the forum search engine.

Search the main OCAU site with Google: Search OCAU Forums with Google:

View News : Last 7 Days, Last 14 Days, Last 30 Days.

View Monthly Archives.



Thursday Afternoon (4 Comments) (link)
Thursday, 21-June-2018 15:17:16 (GMT +10) - by Agg


Optus have officially given up on being able to broadcast the World Cup, handing the reins over to SBS and handing money back to customers. "The money we are giving back pales in comparison to the money we are spending in terms of the studio that we've built and the people on the ground that we have in Moscow. "From a cost point of view it's a hit, but it's not a significant hit." Despite having major issues delivering its stream to the customers that had already paid, Mr Lew said Optus had conducted extensive testing and improvements on its network and had "absolute confidence" it could handle new users taking advantage of the free offer. This is after a fumble so noteworthy that the Prime Minister personally rang the CEO to ask what the dealio was. Ouch.

Determined not to let Optus dominate the headlines, Telstra have shed 8000 jobs and split into a major restructure. Telstra2022 strategy will have four key pillars; The retail offering will be reduced from 1800 consumer and small business plans to 20 simple core plans. Telstra infrastructure will go into a new $11 billion-dollar division called InfraCo. This operation will consist of fixed networks, data centres, fibre, copper, hybrid fibre coaxial and subsea cables, exchanges, poles, ducts and pipes. It will have a workforce of about 3000.

Apple have been reprimanded by Australia's Federal Court over illegally denying warranties. Apple was taken to court by the Australian Competition and Consumer Commission (ACCC) after customers were unable to use their iPhones or iPads following an update, and were shown an 'error 53' warning. When the customers took their devices to Apple, the company's staff told at least 275 customers in Australia from 2015 to 2016 that the devices were no longer eligible to be repaired or replaced because the device had previously been repaired by a non-Apple repairer. ACCC commissioner Sarah Court said in a statement that this was in breach of Australian consumer law. If this happened to you, look into it, you might get a refund.

OCInside report from CeBIT 2018 in Hannover, Germany, with 180 photos. At the CeBIT 2018 computer fair in Hannover, Germany, there were a lot of interesting products presented again this year. The OCinside.de CeBIT 2018 picture gallery shows on 180 pictures some impressions of the new CeBIT and an overview of the newest IT products of AMD, Antec, Asus, Bosma, Cherry, Cooler Master, Crucial, CyberPower, Grandstream, Heiman, Ideal Power, Intel, Inter-Tech, Inno3D, Kodak, LCPower, Leicke, Samsung, Starcam, Thermaltake, Toshiba, Tuya, Zotac and many other companies. As always, enjoy browsing through the latest CeBIT hardware and trends.




Thursday Afternoon Reviews (0 Comments) (link)
Thursday, 21-June-2018 14:26:02 (GMT +10) - by Agg


Motherboard & CPU:
AMD Ryzen 7 2700 and Ryzen 5 2600 Processor on Modders-Inc.
Intel Core i7-8086K Preview – The 8800K Nostalgia Edition on TechARP.

Cooling:
Cooler Master ML240R AIO Liquid Cooler on FunkyKit.
Noctua NH-U14S TR4-SP3 AMD Threadripper CPU Cooler on FunkyKit.

Audio Visual:
Samsung C32HG70 FreeSync 2 HDR monitor on Guru3D.
ASUS ProArt PA27AC Monitor: The Best Workstation Monitor? on Tweaktown.

Storage:
ADATA XPG SX8200 SSD Review: Affordable, Quick NVMe-Based Storage on HotHardware.
Samsung 970 EVO 2TB M.2 NVMe PCIe SSD on Tweaktown.
Samsung 970 Evo M.2 NVMe 250GB on OCAholic.
NVMe SSD Storage Performance: Intel Z370 vs. AMD X470 on TechSpot.
M.2 & PCIe SSD Charts: 13 SSDs - Samsung 970EVO 250GB on OCAholic.
LaCie DJI Co-Pilot 2TB on Tweaktown.
MyDigitalSSD SBX 512GB NVMe SSD on LegitReviews.
ADATA SX8200 480 GB on TechPowerUp.

Cases:
SilverStone Redline Series RL07 Tempered Glass Case on PC Perspective.
Corsair Crystal Series 280X RGB mATX on Modders-Inc.
Cooler Master MasterBox Q300L & Q300P on ThinkComputers.
In Win 305 on APHNetworks.

Input Etc:
Bloody B945 Light Strike Optical Left Hand Gaming Keyboard on OCClub.
SteelSeries SENSEI 310 Ambidextrous Esports Gaming Mouse on NikKTech.
ASUS ROG Strix Flare Mechanical Keyboard on BenchmarkReviews.
Havit's HV-KB390L low-profile keyboard on TechReport.
ASUS ROG Strix Flare keyboard on Vortez.

Memory:
Corsair Vengeance RGB PRO DDR4 4000 MHz on TechPowerUp.
TeamGroup T-Force VULCAN TUF DDR4 3200 MHz on Guru3D.

Misc:
ZOOZ Z-Wave Plus Indoor Siren ZSE01 on BigBruin.
Benq Screenbar e-Reading Lamp on ThinkComputers.
Stormforce Prism GTX 1080Ti on Vortez.
Microsoft's Windows 10 April Update reviewed on TechReport.



In a win for cyborgs everywhere, Meow-Ludo Meow-Meow has had his conviction overturned regarding using an Opal card embedded in his hand instead of held in it. Mr Meow-Meow, 33, pleaded guilty to using public transport without a valid ticket and for not producing a ticket to transport officers. In March, he was fined $220 for breaching the Opal Card terms of use and was ordered to pay $1,000 in legal costs. Mr Meow-Meow appealed against the conviction in the District Court and today it was quashed.

Gamers are up in arms over the discovery of a widespread tracking program called "Red Shell", included in lots of games. The information collected includes "operating system, browser version number, IP address (anonymized through one-way hashing), screen resolution, in-game user id, and font profiles." Red Shell promises that only "device" information is collected on your computer, with nothing personally identifiable included in their tracking. Discussion and more info in this thread.

Fifteen more websites are to be blocked in Australia, thanks Axe. On Tuesday, Federal Court justice John Nicholas agreed, ordering the sites be blocked for a period of three years, after which Foxtel can apply to have the orders extended. ISPs must take "reasonable steps to disable access" to the list of websites within 15 business days and redirect internet users to a page advising the site has been blocked because it facilitates copyright infringement. Foxtel will pay the compliance costs of blocking the websites, calculated at $50 per domain name. In his judgment, Justice Nicholas said each website appeared to be principally designed to provide copyrighted material free of charge, demonstrating a "flagrant disregard by the operators of the rights of copyright owners".

Meanwhile gaming addiction has been classified as an official mental health condition. WHO said classifying "gaming disorder" as a separate addiction will help governments, families and health care workers be more vigilant and prepared to identify the risks. The agency and other experts were quick to note that cases of the condition are still very rare, with no more than up to 3 per cent of all gamers believed to be affected.

Both these giveaways are for USA residents only, but it's an amusing bit of tit-for-tat between Intel and AMD: in short, Intel are raffling special limited edition 8086K CPUs, and AMD is offering to let you swap yours for a Threadripper instead. The first 40 U.S.-based winners of the Intel® 8th Gen Core i7-8086k Limited Edition Sweepstakes (which opened on June 7, 2018 and closed on June 8, 2018) ("Competitor Sweepstakes") to complete certain steps will be offered the opportunity to exchange their new, in-box prize processor for a flagship 16-core AMD Ryzen™ Threadripper™ 1950X processor built for the gamers and creators who need a processor that can do it all.




Interesting Forum Threads (0 Comments) (link)
Monday, 18-June-2018 13:49:27 (GMT +10) - by Agg


You can keep on top of things in the forums via the recent activity feed or the new posts page. To see activity in threads you subscribe to, check out your latest alerts. Also, the alert system is a little different in our new xenForo platform than earlier on vBulletin. So, it's worth checking your watched threads list from time to time in case you missed an alert.

Meanwhile, here's a snapshot of what people are discussing in the forums:

What's your personal tech load-out? in Overclocking & Hardware.
(Review) Refillable pressure sprayer in Overclocking & Hardware.
Gaming Mice - Pointers, polling, acceleration, DPI, etc. Any major difference? in OC & HW.
How cool is this? ($2000 PC case) in Modding.
Custom Elm Wood and Rope PC in Modding.
Intel hires Raja Koduri, to make dedicated GPUs in Video Cards & Monitors.
NVIDIAS lie about VR in Video Cards & Monitors.
Help, cannot remove RVIA Monoblock in Extreme & Water Cooling.
What's your preference for amplifier sonic characteristics? in Audio Visual.
How to factory reset an HP Elitebook? in Troubleshooting Help.
Microsoft acquires GitHub in Programming & Software Development.
Cyberpunk 2077 - Witcher 2 devs in PC Games.
Satisfactory in PC Games.
Can someone explain to me why systemd is bad? in Other Operating Systems.
Detroit: Become Human - from Quantic Dream in Sony Consoles.
Card wallets in Lifestyle.
Pop up floor cupboard in Lifestyle.
eGauge Energy Monitor/Logger in Lifestyle.
Electric E-Type Jaguar.. OEM !! in Motoring.
2018 MotoGP Championship in Motorsport.
(Music) OCAU Metal Club in Entertainment.
(Movie) Deadpool 2 in Entertainment.
Paying cash for purchases over $10,000 illegal from July 2019 in Career, Education & Finance.




Monday Morning Reviews (0 Comments) (link)
Monday, 18-June-2018 10:11:03 (GMT +10) - by Agg


Motherboard & CPU:
GIGABYTE X299 Designare EX Motherboard on PC Perspective.
ASRock X470 Taichi Ultimate motherboard on TechPowerUp.
ASUS Crosshair VII Hero AM4 Motherboard on HardOCP.

Cooling:
Be quiet! Silent Loop 360mm AIO Liquid CPU Cooler on NikKTech.
Noctua NF-A12x25 PWM Fan on BenchmarkReviews.
Antec Mercury M240 reader review on OCInside.

Power Supply:
Enermax MaxTytan 1250W on HardOCP.
Seasonic PRIME 1200W Platinum on HardOCP.

Audio Visual:
Creative Sound BlasterX AE-5 Pure Edition Hi-Resolution PCIe Gaming Sound Card on MadShrimps.
Alienware Wireless Gaming Headset: AW988 on HardOCP.

Input Etc:
Qwerkywriter S Mechanical Keyboard on APHNetworks.
Cherry MX Board 5.0 Mechanical Keyboard on Tweaktown.
EasySMX EG-C3071W gaming controller on Vortez.
Fnatic Gear Clutch 2 Optical Gaming Mouse on Tweaktown.

Storage:
ADATA XPG SX8200 M.2 SSD on LegitReviews.
Silicon Power Armor A85 2TB USB 3.1 Gen 1 Portable Hard Drive on NikKTech.
Toshiba OCZ RC100 240GB M.2. SSD - NVMe under 30 Cents per GB on Guru3D.
WD My Passport 1TB on LanOC.

Misc:
PowerColor Radeon RX Vega 56 nano Preview video card on TechARP.
DeepCool NEW ARK 90 Tower Chassis (including liquid cooling) on Guru3D.
TEAMGROUP T-Force VULCAN TUF Gaming DDR4 memory on Vortez.
Huawei MateBook X Pro: Performance And Value In A Sleek Ultraportable on HotHardware.



Delayed somewhat due to BBQ duty at the kids' athletics carnival. :) Thanks to Ben and Simon this week!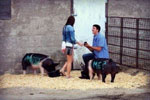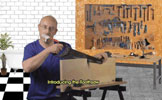 All original content copyright James Rolfe.
All rights reserved. No reproduction allowed without written permission.
Interested in advertising on OCAU? Contact us for info.

Recent Content


Getting Started with Arduino


ADATA Ultimate SU800 256GB SSD


FSP Hydro 700W and Hydro G 850W PSUs


Crucial BX200 SSD


ADATA SP550 240GB SSD


Lexar Jumpdrive M20i Flash Drive


Lexar Jumpdrive M20c Flash Drive