News Archives
Our news archive search is now powered by Google. You can search the main site or the guest-viewable forums. To search the entire forums, log in and use the forum search engine.

Search the main OCAU site with Google: Search OCAU Forums with Google:

View News : Last 7 Days, Last 14 Days, Last 30 Days.

View Monthly Archives.



Thursday Night Reviews (0 Comments) (link)
Thursday, 27-August-2015 23:56:07 (GMT +10) - by booj


Motherboards & CPUs:
Gigabyte Z170X-Gaming G1 on Bjorn3d.
MSI Z170A Gaming M5 on ocaholic.
Gigabyte Z170X-UD5 on Legit Reviews.
ASUS Z170-A on HardOCP.

Graphics Cards:
ASUS Strix Radeon R9 Fury on PC Perspective.
MSI GeForce GTX 980 Ti Gaming 6G on ocaholic.

Storage:
Super Talent TeraNova 480GB SATA III SSD on TweakTown.
Synology DiskStation DS415play 4-bay NAS on Techgage.
QNAP TVS-471-4G NAS on Bjorn3d.
OCZ Trion 100 480GB SSD on NikKTech.
QNAP TS-563 on Legion Hardware.

Input etc:
Tesoro Excalibur Spectrum Keyboard on Modders-Inc.
EVGA TORQ X5 Mouse on Bjorn3D.

Cases:
SilverStone SG12 on Bjorn3d.
Silverstone Sugo SG12 on Hardware Asylum.
Cooler Master MasterCase 5 on Anandtech.

Audio:
Razer Leviathan 5.1 Channel Gaming Sound Bar and Sub on Tweaktown.
Thermaltake Tt eSports Shock Console Gaming Headset on TechnologyX.

Misc:
SilverStone SX600-G SFX Series Power Supply on eTeknix.
ECS LIVA x2 Mini PC on Anandtech.




Wednesday Afternoon Reviews (0 Comments) (link)
Wednesday, 26-August-2015 13:06:56 (GMT +10) - by booj


Graphics Cards:
Asus R7 370 Strix on LAN OC Reviews.
MSI GeForce GTX 950 Gaming 2 GB on techPowerUp.
ZOTAC GeForce GTX 950 AMP! Edition on TweakTown.
ASUS ROG GeForce GTX 980 Ti Poseidon Platinum on Guru3D.
PNY GTX 980 XLR8 on OCC.
ASUS GeForce GTX 950 STRIX on Techgage.

Storage:
Thecus N5810 Pro 5-bay NAS on techPowerUp.
Crucial MX200 1TB and 500GB SSD on Hot Hardware.
Samsung 850 EVO 2TB on PureOverclock.
Vantec NexStar USB 3.1 2.5-inch Portable Storage Enclosure on TweakTown.

Cases:
Phanteks Enthoo Evolv ITX SE on Modders Inc.
BitFenix Prodigy M Micro-ATX Case on ThinkComputers.

Cooling:
DeepCool TF120 Fans on Vortez.
Alphacool Custom 480mm Watercooling Kit on NikKTech.
Optimized CPU Cooling with Top-Down Heatsinks on Benchmark Reviews.

Input etc:
Tesoro Excalibur Spectrum on TechnologyX.
Tt eSPORTS' Poseidon Z Forged on Techgage.

Misc:
Nixeus Vue 24-in 1080P 144Hz TN 30-144Hz FreeSync Monitor on PC Perspective.
CM Storm Pitch Pro Gaming Earphones on TweakTown.
EVGA Z170 FTW Motherboard on Modders-Inc.
Netis WF2150 N600 Wireless Dual Band USB Adapter on eTeknix.
Dell Venue 10 7000 Series tablet on PC Perspective.




Tuesday Night (0 Comments) (link)
Tuesday, 25-August-2015 23:46:46 (GMT +10) - by Agg


You can now explore some NSW National Parks from the comfort of your PC desk, thanks to a partnership with Google. NSW National Parks is the first Australian organisation to partner with Google as part of the Trekker Loan Program. Using a Google Street View trekker, we've visited 225 attractions and captured over 1100km of imagery.

Or, send your name to Mars. Mars enthusiasts around the world can participate in NASA's journey to Mars by adding their names to a silicon microchip headed to the Red Planet aboard NASA's InSight Mars lander, scheduled to launch next year.

OCClub report on the GeForce GTX 950 and in particular the GameStream feature. But the real star is that Stream option. Clicking on the Stream option accesses the new GameStream Co-Op feature, allowing users to invite a friend to join their game by sending an email invite or copying/pasting an invite URL. Your friend doesn't have to download Steam or the game; he or she simply has to use the Chrome web browser to launch the link. Your friend can then watch you play, take over the controls, or even join you if the game supports multi-controller play; all with integrated voice chat.

If you've bought an Intel 6600K or 6700K CPU (or are planning to buy one soon), you could be in the running to win a 1.2TB Intel 750 crazy-fast PCIe SSD. THERE ARE THREE TO WIN! WINNERS WILL BE DRAWN ON THE 16th OF OCTOBER 2015, THE 16TH OF NOVEMBER 2015 AND THE 16TH OF DECEMBER 2015, AND ANNOUNCED HERE THE FOLLOWING WEEKDAY.




Monday Afternoon Reviews (1 Comments) (link)
Monday, 24-August-2015 13:08:46 (GMT +10) - by Agg


CPU & Motherboard:
Intel Core i5 6600K Skylake Linux CPU Benchmarks on Phoronix.
BIOSTAR N3150NH ITX Motherboard on MadShrimps.

Networking:
Tenda W568R Wireless N900 Concurrent Dual-band Gigabit Router on eTeknix.
Netis PL7500 Kit AV500 Powerline Adapter Kit on eTeknix.

Storage:
Lexar Professional 2000x SDXC UHS-II Card 64GB on TheSSDReview.
Kingston DataTraveler 4000 G2 64GB USB Flash Drive on Futurelooks.
QNAP TurboNAS TS-431+ Consumer NAS on Tweaktown.

Input etc:
Das Keyboard 4 Professional on NikKTech.
Corsair Strafe Mechanical Keyboard on MadShrimps.

Cases:
Zalman Z11 Neo Mid-Tower Chassis on Tweaktown.
LEPA Lenyx LPC801A-B Full-Tower Chassis on Tweaktown.
Cougar QBX Mini-ITX Gaming Chassis on eTeknix.

Video Cards:
MOBA Gaming Performance - Is The NVIDIA GeForce GTX 950 Worth It on LegitReviews.
MSI GTX 950 Gaming 2G on Modders-Inc.
NVIDIA GeForce GTX 950 2GB on LegitReviews.
The Extreme Cases Where A Sub-$200 NVIDIA GPU Can Beat A $550+ AMD R9 Fury On Linux on Phoronix.
The GTX 950 arrives as the ASUS STRIX DirectCU II OC on BabelTechReviews.
Inno3D iChill GeForce GTX 980 4GB Ultra on NikKTech.
Nvidia GTX 950 Round-Up Review: Three Cards Go Head to Head on eTeknix.
NVIDIA GeForce GTX 950 Roundup featuring ASUS and MSI on NeoSeeker.
Asus GTX 950 Strix on LanOC.
Palit GeForce GTX 950 Storm Dual 2GB on Guru3D.
ASUS GeForce GTX 950 STRIX on Guru3D.
MSI GeForce GTX 950 Gaming + 2-way SLI on Guru3D.
GeForce GTX 950 on HWHeaven.
Nvidia unveils the GeForce GTX 950 on TechReport.
NVIDIA's GeForce GTX 950 Is A $150+ Bargain For Linux Gamers on Phoronix.
MSI GeForce GTX 950 Gaming 2G on Tweaktown.
NVIDIA GeForce GTX 950 Review: Affordable Maxwell For The Masses on HotHardware.
EVGA GeForce GTX 950 SSC 2 GB on TechPowerUp.
Nvidia GeForce GTX 950 on TechSpot.
Nvidia GeForce GTX 950 on LegionHW.
Gigabyte GeForce GTX 950 OC 2 GB on TechPowerUp.
Asus, MSI, EVGA GTX 950 on OCClub.
ZOTAC GeForce GTX 950 AMP! Edition 2 GB on TechPowerUp.
ASUS GTX 950 STRIX OC 2 GB on TechPowerUp.

Misc:
Silicon Power Xpower PC3-19200 2x8GB DDR3 RAM on APHNetworks.
Dell Venue 10 Series 7000 Android Tablet on MegaTechNews.
ASUS PB258Q Frameless 25-inch WQHD IPS Monitor on PCPerspective.
Nerf N-Strike Rough Cut 2 x 4 Shotgun on OCAholic.



Friday again!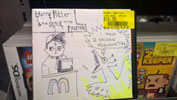 The Intel Developer Forum was held this week in San Francisco. There's plenty of Coverage from HotHardware, TechReport and Anandtech amongst many others.

Techspot ask the question: How much memory should you get? They tested 4Gb, 8Gb and 16Gb configurations.

Divorce lawyers the world over may be the real beneficiaries of a massive leak of member data from cheating website AshelyMadison.com. The files appear to include account details and log-ins for some 32 million users of the social networking site, touted as the premier site for married individuals seeking partners for affairs.

If you are curious or interested in Ln2 benchmarking, check out this beginners guide at TechnologyX. The main focus of this guide is to show you what you need to start of on LN2 or DICE. We will look at what is needed and some terminology on CPU and Graphics subzero overclocking and benchmarking.

One of the first DirectX 12 benchmarks has been released. Legit Reviews tested cards in DX12 vs DX11 Ashes of the Singularity was developed with Oxide's Nitrous game engine and tells the story of an existential war waged on an unprecedented scale across the galaxy. The Ashes of the Singularity Benchmark was never designed as a synthetic stress test, but a real world test that was used internally to measure overall system performance.

It looks like changes are coming to Bitcoin. An ongoing debate wracking the bitcoin community became significantly more heated this weekend after two high-profile developers released a competing version of the codebase — risking splitting the digital currency in two.

Boffins at M.I.T. have released research into solid electrolytes, which could lead to revolutionary new batteries. New research paves the way for rechargeable batteries with almost indefinite lifetimes, researchers say.

Finally, check out this cool interactive feature on the Curiosity Rover courtesy of NASA. Thanks Agg! ;)




Thursday Night Reviews (0 Comments) (link)
Friday, 21-August-2015 00:11:04 (GMT +10) - by booj


Motherboards & CPUs:
ASRock Z170 Extreme 7+ on eTeknix.
Gigabyte Z170X-Gaming G1 on ThinkComputers.
Intel Core i7-6700K on Techgage.

Storage:
ADATA XPG SX930 Gaming SSD on Benchmark Reviews.
Samsung SSD 850 Evo 2TB on Techspot.
Synology Diskstation DS414slim 4-Bay NAS on Bigbruin.

Video Cards:
HIS R7 370 IceQ X2 OC 2GB on Madshrimps.
Sapphire Nitro R7 370 on LanOC Reviews.
Gigabyte GeForce GTX 980 Ti Gaming G1 6GB on ocaholic.
Intel Skylake HD Graphics 530 Performance On Linux.

Cases:
Rosewill WolfAlloy on Hardware Asylum.
Cooler Master MasterCase 5 on TechPowerup.
be quiet! Silent Base 800 on Legit Reviews.
Cooler Master MasterCase 5 on TweakTown.
Element Gaming Hyperian on eTeknix.
Thermaltake Suppressor F51 Midi Tower on NikKTech.

Cooling:
Noctua NH-D15S on TweakTown.
be quiet! Shadow Rock LP on techPowerUp.
Enermax Liqmax II 240mm AIO CPU Cooler on eTeknix.

Audio:
Tt eSports Cronos (Bass Boosted) on Vortez.
Shure SE112m+ Sound Isolating In-Ear Headset on TweakTown.

Misc:
Azio MGK1 Mechanical Gaming Keyboard on Neoseeker.
GT Omega Pro Blue Gaming Chair on ocaholic.




Tuesday Afternoon Reviews (2 Comments) (link)
Tuesday, 18-August-2015 15:12:55 (GMT +10) - by booj


Motherboards & CPUs:
ASRock Z170 Extreme4 on TweakTown.
ASUS Maximus VIII Gene Preview on ocaholic.
MSI Z170A GAMING M7 on eTeknix.

Cases:
Fractal Design Define S on APH Networks.
MAINGEAR Shift on Modders-Inc.
Cooler Master MasterCase 5 (Pro) on Guru3D.
SilverStone Sugo SG12 Micro-ATX Case on Benchmark Reviews.

Power Supplies:
EVGA SuperNOVA GS 650 W on techPowerUp.
DeepCool DQ750 EVO Quanta 750W PSU on NikKTech.

Cooling:
Noctua NH-D15S CPU Cooler on ThinkComputers.
Reeven Steropes RC-1206 Low-Profile CPU Cooler on TweakTown.
Deepcool Assassin II on OCC.

Input etc:
Tesoro Excalibur Spectrum Mechanical Keyboard on APH Networks.
Tt eSPORTS BLACK V2 Gaming Mouse on Madshrimps.
Cooler Master introduced their Quickfire XTi keyboard on LanOC Reviews.
Corsair STRAFE on Vortez.

Graphics Cards:
ASUS R9 390X STRIX DirectCU III 8G OC on HardOCP.
HIS Radeon R9 390 IceQ X2 OC 8GB on TweakTown.

Misc:
Six 32-inch Ultra HD monitors on Hardware.info
Toshiba AL13SXB600N 600GB SAS 6Gb/s HDD on NikKTech.



Are you one of those who worries about all the electromagentic radiation whizzing around from phones and WiFi? Want to protect your crown jewels? Grab yourself some shielded undies. A British scientist has developed a new line of underpants called Wireless Armour, that aims to protect male fertility by blocking electromagnetic radiation from Wi-Fi devices such as smartphones and laptops.

Is Apple building a self driving car? The guardian thinks so. Documents show the oft-rumoured Apple car project appears to be further along than many suspected.

Phoronix test the GTX 980 Ti under Linux. For the past few weeks I've been extensively testing the NVIDIA GeForce GTX 980 Ti on Linux and it's been a rather pleasant experience. Compared to the troubles with the R9 Fury on Catalyst Linux, the GTX 980 Ti has been a pleasant experience and yielding terrific results, assuming you're okay with using NVIDIA's proprietary driver.

Comet 67P/Churyumov–Gerasimenko, better known as the comet visited by the Rosetta probe, has passed perihelion, or its closest approach to the sun.

In case you missed it, Samsung have announced the Galaxy Note 5 and Galaxy S6 Edge. Anandtech have a hands on here.

The ongoing court battle over the illegal downloading of Dallas Buyers Club has seen another development with the Federal court effectively ruling against speculative 'license fees' and 'extra damages' The Federal Court has refused an application from the makers of the movie Dallas Buyers Club which would have forced internet service providers (ISPs) to hand over the details of customers who illegally downloaded the film.

Mozilla have introduced a new privacy mode to their Firefox Browser. The new Private Browsing option, released in a pre-beta version of Firefox for Windows, Mac, Linux, and Android, takes the existing privacy window and layers on blocking of third-party analytics and tracking systems.

Is 4Gb of video memory enough? The Tech Report try to answer that question. Will a 4GB video card run into performance problems in current games, and if so, when?




2015 NVIDIA GeForce Garage (7 Comments) (link)
Friday, 14-August-2015 21:22:36 (GMT +10) - by Agg


NVIDIA are running a PC modding contest, with entries open until the 20th of August and community voting taking place after that.

Enter NVIDIA's PC Modding Contest and you could win US$1,000 Cash! NVIDIA invites you to build up your own gaming PC machine from the bottom up, assembled from parts you select according to your own preference.
The Top 3 modding cases will win cash of US $1,000, US$600 and US$300 respectively. Plus, both participants and voters will have a chance to win GeForce GTX series card.

It's open to Australians but seems to require a Facebook account to participate. Discussion here in Modding.



Friday again!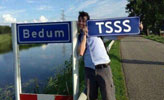 All original content copyright James Rolfe.
All rights reserved. No reproduction allowed without written permission.
Interested in advertising on OCAU? Contact us for info.

Recent Content


Silicon Power USB Gift Pack


Google Chromecast


MyGica ATV510B Enjoy TV


Thecus N5550


SiliconDust HDHomeRun Dual


Intel Haswell on MSI Z87 MPOWER


Corsair AX860i PSU