News Archives
Our news archive search is now powered by Google. You can search the main site or the guest-viewable forums. To search the entire forums, log in and use the forum search engine.

Search the main OCAU site with Google: Search OCAU Forums with Google:

View News : Last 7 Days, Last 14 Days, Last 30 Days.

View Monthly Archives.


Leonard Nimoy passed away, age 83 on the weekend, to the dismay of Trekkies everywhere. It's a sentiment that Nimoy himself reflected upon on Twitter this past Sunday, in his very last post. "A life is like a garden," he wrote. "Perfect moments can be had, but not preserved, except in memory." That's what we'll have to do, then.

On the topic of final frontiers, the world's largest aircraft is being built, for space-launch duties. Built for Stratolaunch by Scaled Composites, the Roc will be the largest aircraft ever made with a wingspan of 385 ft. This compares to 320 ft for the Hughes H-4 Hercules (Spruce Goose), 290 ft for the six-engined Antonov An-225, 262 ft. for the Airbus A380, and 225 ft. for the Boeing 747-8. Powered by six reconditioned Pratt & Whitney PW4056 engines salvaged along with other parts from two ex-United Airlines Boeing 747-400s, the twin-fuselage carrier aircraft resembles a vastly enlarged version of the Scaled-built WhiteKnightTwo developed for Virgin Galactic.

Google are proclaiming that Android is ready for work, thanks mpot. For many, these phones have become essential tools to help us complete important work tasks like checking email, editing documents, reviewing sales pipelines and approving deals. But for the majority of workers, smartphones and tablets are underutilized in the workplace. Their business and innovation potential remain largely untapped. Today we're announcing the Android for Work program to tap into that potential. With a group of partners, we're helping businesses bring more devices to work by securing, managing and innovating on the Android platform. More info here.

Samsung meanwhile have announced the Galaxy S 6 and S 6 Edge. At the high end, many criticisms have been leveled at the industrial and material design of Galaxy S and Note devices, and outside of the hardware itself, TouchWiz has received a great deal of criticism for performance issues and poor design. This brings us to the Galaxy S 6 and S 6 edge, which represents a fundamental shift in the way Samsung approaches the way their phones are made and designed. While we've seen these changes in the form of the Galaxy A line and the Galaxy Note 4, the Galaxy S6 represents the first phone that has been made from the ground up with a focus on industrial and material design.




Monday Morning Reviews (0 Comments) (link)
Sunday, 1-March-2015 14:28:16 (GMT +10) - by Agg


Cases:
In Win 703 on LegionHW.
Fractal Design Core 2300 on TechPowerUp.
Raijintek Metis Classic on BenchmarkReviews.
Nanoxia Deep Silence 5 Rev B. on OCAholic.
Corsair Carbide 100R Silent on Vortez.
Corsair Carbide 100R Silent Mid-Tower on eTeknix.

Cooling:
Phanteks PH-TC12LS CPU Cooler on Modders-Inc.
Corsair H80i GT watercooler on HWHeaven.

Audio Visual:
Kingston HyperX Cloud II Gaming Headset on ThinkComputers.
Divoom Voombox Outdoor Rugged Bluetooth Speaker on ThinkComputers.

Storage:
Silicon Motion SM2256 Controller with Samsung TLC NAND on TheSSDReview.
Crucial's BX100 and MX200 solid-state drives on TechReport.
WD My Cloud DL4100 Business NAS on Techgage.
OCZ ARC 100 480GB SSD on NikKTech.
HIS Multi-View HDOCKP USB 3.0 Portable Docking Station on Tweaktown.
Seagate Seven External USB 3.0 Drive on LegitReviews.

Video Cards:
Asus STRIX GTX 750 Ti on PCPerspective.
Gigabyte GeForce GTX 960 G1 on LegitReviews.
Gigabyte GTX 960 on LanOC.
GeForce GTX 980 vs Radeon R9 290X - Should I upgrade? on OCAholic.
GALAX GeForce GTX 960 EXOC on Tweaktown.



Friday again!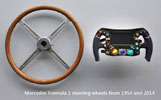 Thursday Morning (1 Comments) (link)
Wednesday, 25-February-2015 13:20:46 (GMT +10) - by Agg


Choice have responded to the proposed anti-piracy scheme, with concerns about consumer rights. Although an 'education scheme' to stop piracy sounds harmless, the proposed Code will actually funnel internet users into court actions where industry can seek unlimited amounts of money for alleged piracy, and provide a way for rights holders to gain access to your internet records and personal details so they can sue you or send you a letter demanding payment.

AMD recently previewed their Carrizo mobile APU and Tech Report have the details. This week, in conjunction with ISSCC, AMD has begun to tell the story of how it achieved major improvements in power efficiency and performance in its upcoming Carrizo APU. More info here on Tweaktown. AMD recently introduced the world to its latest mobile APU, Carrizo. With it, AMD promises large power savings and performances in the years ahead. Also here on TechARP.

PCWorld checked out the new Raspberry Pi 2. Let's cut right to the chase: This thing rocks. The new Raspberry Pi 2 Model B fixes the most glaring issues of the three-year-old original Pi, and even better, it manages to do so at the same $35 price point of its predecessor. This credit card sized-mini PC delivers a shocking amount of value for the money.

Guru3D looked into PC Express performance. Have you ever wondered about game performance differences in-between PCI Express slots and the different generations ?? Join us in a review where we look into the PCIe slot in Gen 1.1, 2.0 and 3.0 configurations as we measure performance versus single and Multi-GPU solution. Will that outdated slot configuration really have a huge impact on today's high-end graphics cards?

PC Perspective tested USB 3.1 on an ASUS card. ASUS has a new revision of several motherboards planned with integrated on-board USB 3.1 but is also going to be releasing an add-in card with USB 3.1 support for existing systems. Today we are going to test that add-in card to measure ASUS' implementation of USB 3.1 and see how it stacks up to what MSI had to offer and what improvements and changes you can expect from USB 3.0.

If, like me, you're a sucker for anything Blade Runner related, you'll enjoy this article. What if your city elected a Replicant as mayor and you didn't know it? There's only way to guard against this situation, and that's by administering the Voight-Kampff test to every single candidate during the mayoral election. One newspaper in San Francisco did that back in 2003, and the results were amazing.




Wednesday Night Reviews (0 Comments) (link)
Wednesday, 25-February-2015 10:24:24 (GMT +10) - by Agg


Motherboard & CPU:
Core i7-5960X vs i7-5820K Gaming-Performance - FullHD, 1440p, UHD on OCAholic.
ASUS Sabertooth Z97 Mark S on OCAholic.
GIGABYTE GA-X99M-Gaming 5 on Vortez.

Portable & Prebuilt:
Intel NUC5i5RYK NUC Mini PC (with Broadwell) on Tweaktown.
Xiaomi Mi4 64GB Smartphone on MadShrimps.

Storage:
USB 3.1 SuperSpeed+ tested with the ASUS Z97-A/USB on Guru3D.
ASUSTOR AS7004T 4-Bay NAS on Tweaktown.
Crucial MX200 250 GB on TechSpot.
Crucial BX100 SSD on HWHeaven.
Crucial MX200 and BX100 Series SSD on LegitReviews.

Audio Visual:
Sub-$100 Gaming Headset Roundup on TechSpot.
Turtle Beach Earforce Z60 DTS Headphone X on eTeknix.
Griffin Twenty Digital Audio Amplifier on ThinkComputers.
Kingston HyperX Cloud II Pro Gaming Headset on Tweaktown.

Input Etc:
Roccat Tyon FPS Gaming Mouse on eTeknix.
Cougar 500K Gaming Keyboard on BenchmarkReviews.

Misc:
BitFenix Alchemy Connect LED Strips Case Lights on APHNetworks.
Reeven Justice (RC-1204) CPU Cooler on eTeknix.
Hue Stik Ultra Sleek 2600 mAh Power Bank on Tweaktown.
Thermaltake Core V51 case on HWAsylum.




Tuesday Midday Reviews (0 Comments) (link)
Tuesday, 24-February-2015 01:32:55 (GMT +10) - by Agg


Motherboard & CPU:
ASUS X99-DELUXE Motherboard on Techgage.
ASRock X99 WS-E/10G on Vortez.

Input Etc:
VGA Torq X5 Mouse Review: Ambidextrous Design Done Right on Modders-Inc.
COUGAR 600K Mechanical Keyboard on FutureLooks.
Adesso iMouse E10 – 2.4 GHz RF Wireless Vertical Ergonomic Mouse on eTeknix.
Cougar 200K Keyboard & 200M Mouse on eTeknix.
Kingston HyperX Skyn Mousing Surface on APHNetworks.

Video Cards:
GTX 980 SLI vs R9 290X 8GB CF vs R9 295X2 on the AMD FX-9590 at 8K on Tweaktown.
Gainward Phantom GLH GeForce GTX 960 2GB on eTeknix.
ASUS GTX 980 Matrix 4 GB on TechPowerUp.
GeForce GTX 780 Ti vs GeForce GTX 980 - Should I upgrade? on OCAholic.

Storage:
Toshiba TransMemory-EX II USB 3.0 Flash Drive on MadShrimps.
ASUSTOR AS7010T NAS Server on NikKTech.
BeyondCloud BC214se 2300 by Synology on TechWareLabs.
Crucial BX100 SSD Review (500GB/1TB) on TheSSDReview.
Lexar JumpDrive M20 2-in-1Flash Drive on eTeknix.
ASUSTOR AS7004T Network Attached Storage on APHNetworks.
Serial Cables 24-bay 12Gbps SAS Enterprise JBOD Enclosure on Tweaktown.

Cases:
Thermalright Silver Arrow ITX on TechPowerUp.
Xigmatek Nebula on OCAholic.
Fractal Design's Define R5 on TechReport.
Silverstone Sugo SG13 Mini-ITX on TechSpot.

Audio Visual:
Turtle Beach Elite 800 PlayStation & Mobile Wireless Headset on eTeknix.
Turtle Beach Recon 320 PC & Mobile Gaming Headset on eTeknix.
MPOW Smartphone 3 in 1 Fisheye, Wide Angle, And Macro Lenses on Tweaktown.
Andromedia Curve Mini Bluetooth NFC Speaker Stand on Tweaktown.
ARCTIC P614 BT Bluetooth 4.0 NFC Headphones on Tweaktown.

Portable & Prebuilt:
Lenovo B50 All-in-One 23-Inch Multi-Touch Desktop on HotHardware.
Intel NUC5i5RYK SFF System Review - Broadwell NUC on PCPerspective.
Intel NUC NUC5i5RYK Running HyperX Impact 1600MHz & 1866MHz on LegitReviews.
Dell XPS 13 ultraportable on TechSpot.
Shuttle DS57U mini PC on GlobeGadget.
AK Informatica Rig Super9 on OCaholic.

Power Supply:
Portable USB Wall Charger Roundup on eTeknix.
Sandberg Outdoor Powerbank 10400 mAh on NikKTech.
Antec Mobile Products Lifecard Portable Battery Charger on ThinkComputers.

Cooling:
Corsair H110i GT Liquid CPU Cooler on ThinkComputers.
Cooler Master Nepton 240M Closed Loop Water Cooler on APHNetworks.

Misc:
BACtrack Mobile Breathalyzer on TechnologyX.



Comms Alliance (an industry body representing some but not all Australian ISPs) have unveiled their draft anti-piracy scheme, which centres on a three strikes system. As of September 1, Australian internet service providers will be forced to send warning notices to alleged movie pirates, under a draft Copyright Notice Scheme industry code unveiled on Friday. Get caught three times in 12 months and rights holders can "facilitate an expedited preliminary discovery process" – in other words ask your ISP to hand over your details.

Lenovo are in hot water, with some pre-installed malware called SuperFish on certain laptops. Anandtech have a good summary of why it's bad. Despite whatever good intentions Lenovo had behind the software, the implementation as well as the execution leave a lot to be desired, especially in a climate where security and privacy are key factors with their main user demographic. Lenovo have now provided an automatic Superfish removal tool to help customers get rid of the software, and Windows Update will get rid of it too. I'm reminded of this story from 2013 about Lenovo being blocked by international security services.

Telstra's CEO, David Thodey, has announced his intention to retire soon after six years at the helm. He will be replaced by Telstra's current chief financial officer, Andrew Penn. Penn will be based in Melbourne. Thodey will briefly stay on at Telstra following his retirement on May 1 to assist Penn's transition to the CEO role. He will completely exit the telco in "late August", according to a financial filing.

So, there's backdoors in HDDs and SSDs, malware shipping on laptops, zillions of dollars being hoovered out of banks around the world and now there's the NSA and GCHQ in your mobile phone. According to documents released by Edward Snowden and obtained by The Intercept, though, it was also the target of a covert, coordinated hack committed by NSA agents and allies at Britain's Government Communications Headquarters. Their goal? To quietly get their hands on the encryption keys that keep our phone calls and text messages private so they could tap people's communications without raising suspicions. More info here.

Gizmodo meanwhile think Microsoft are really turning it all around. It's tempting to think of Microsoft as some aging dinosaur. But it's wrong. Change has been building for almost a year now. Yes Windows 8 was a mess, and the Xbox One's early days were embarrassing, but Microsoft's been sharpening its game with impressive speed. And now it is once again, hands down, the most exciting company in tech.

NVIDIA however are copping more flak over GTX 970 performance. Gaming enthusiasts have been griping for months that Nvidia's GeForce GTX 970 graphics chip doesn't operate up to snuff, and now someone has taken the company to court over it. Nvidia was hit with a class action lawsuit Thursday that claims it misled customers about the capabilities of the GTX 970, which was released in September. Nvidia markets the chip as having 4GB of performance-boosting video RAM, but some users have complained the chip falters after using 3.5GB of that allocation.

Photoshop recently turned 25. By the end of the decade, Adobe had sold more than 3 million copies. But more than that, they had created a powerful new verb — to photoshop — which entered the dictionary in 1992. Artist David Hockney was an early customer. Magazines realized they could use it to manipulate photos, and everything changed — not least when TIME photoshopped a cover photo of O.J. Simpson in 1994 to make him look darker.

Could Apple be preparing to make an electric car within the next few years? Apple Inc., which has been working secretly on a car, is pushing its team to begin production of an electric vehicle as early as 2020, people with knowledge of the matter said.



All the best to everyone caught up in the cyclones at the moment. Thanks to mpot and Tony_L this week!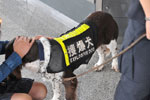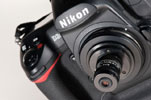 Friday Morning Reviews (0 Comments) (link)
Friday, 20-February-2015 00:43:09 (GMT +10) - by Agg


Video Cards:
OcUK GTX 970 Review (NVIDIA 980 PCB/Cooler/ Enhanced Components) on HWHeaven.
PowerColor PCS+ R9 290X 8GB on TechWareLabs.

Motherboard & CPU:
GIGABYTE MD70-HB0 (Intel C612) Server Motherboard on Tweaktown.
ASUS Z97-Pro WiFi AC on OCAholic.
Core i7-5930K vs i7-5820K Gaming-Performance on OCAholic.
ASUS Sabertooth Z97 Mark 2 on OCAholic.

Input Etc:
ROCCAT RYOS TKL Pro Gaming Keyboard on ThinkComputers.
Cooler Master Storm Mizar mouse on LanOC.

Memory:
HyperX Predator DDR4 3000Mhz CL15 Quad Channel Memory on Modders-Inc.
Kingston HyperX Fury DDR4 32GB 2400MHz on Bjorn3D.

Storage:
Thecus N4310 NAS on TechSpot.
Samsung Portable SSD T1 on HotHardware.

Cooling:
Cooler Master NotePal ERGOSTAND III on Techgage.
Phanteks PH-TC14S Dual-Tower CPU cooler on Modders-Inc.
Phanteks PH-TC14S CPU Cooler on TechnologyX.

Audio Visual:
Polaroid CUBE HD Action Camera on ModSynergy.
AOC U3477PQU WQHD 34 inch LCD Monitor on NikKTech.
AC Ryan Veolo 4K UHD Media Player on Tweaktown.

Power Supply:
Justin 2,000mAh Ultra Slim Power Bank Mobile Battery on Tweaktown.
Patriot FUEL iON Kit case and charging stand on ThinkComputers.

Software:
Saints Row: Gat Out of Hell PC game on OCClub.
Sunless Sea PC game on Bjorn3D.

Misc:
Dell Venue 8 7000 tablet on PCPerspective.
Silverstone Sugo SG13 case on LegionHW.




Interesting Forum Threads (0 Comments) (link)
Thursday, 19-February-2015 01:49:18 (GMT +10) - by Agg


Here's a snapshot of what's going on in some of the forums. You can also find new interesting things you might have missed via the Who's Online page, the New Posts page and the Live forum view. Also try the Today's Posts link (find it on the Quick Links menu) and the handy Who Quoted Me? feature.

School me on air flow in Overclocking & Hardware.
SO MUCH HEAT: PC generates so much! in Overclocking & Hardware.
Antec Kuhler 650V2 "review" in Overclocking & Hardware.
CoolerChip Kinetic Sandia AIR Cooler in Overclocking & Hardware.
New PC, AMD? in AMD x86 CPUs and chipsets.
What are some common mistakes people make when setting up or buying a home theatre? in Audio Visual.
Attention Panasonic TV Owners on Audio Visual.
Welders in Hobby Engineering.
Why I left Apple, and why I'm going back in Mobile Phones & Devices.
Range extending RFID in your credit card in Electronics & Electrics.
Frozen CPU close their doors (or maybe not) in Extreme & Water Cooling.
Little Snitch - Protecting your Privacy (Warning: Large Pics Inside) in Apple Desktop Hardware/Software.
Scientists invent new steel? in Science.
How long would steel last underground until it was no longer recognisable? in Science.
Kia Cerato Si MY2015 Description and (as time goes by) review in Motoring.
Why is media allowed to lie and why do we accept it? in Current Events & Serious Discussion.
Money lending as a business in Career, Education & Finance.
My Inflation Nightmare in Career, Education & Finance.
Just can't seem to get my life together in Career, Education & Finance.
Three-parent babies in The Pub.
Describe your brain in PC parts in The Pub.




Thursday Morning (0 Comments) (link)
Wednesday, 18-February-2015 14:43:44 (GMT +10) - by Agg


Happy Chinese New Year!

The big story of the day would have to be Kaspersky's report that there are NSA backdoors in HDDs and SSDs. Russian cyber-security company Kaspersky Labs exposed a breakthrough U.S. spying program, which taps into one of the most widely proliferated PC components - hard drives. With the last 5 years seeing the number of hard drive manufacturing nations reduce from three (Korean Samsung, Japanese Hitachi and Toshiba, and American Seagate and WD) to one (American Seagate or WD), swallowing-up or partnering with Japanese and Korean businesses as US-based subsidiaries or spin-offs such as HGST, a shadow of suspicion has been cast on Seagate and WD. Discussion here.

A few people sent in this deal for 100GB of OneDrive storage. Not sure if it's still valid but see how you go. First only for US, now all over the world. You can grab 100 GB extra storage for your OneDrive for 2 years - free.

Rezin let us know that HTTP/2 is finished. When published, HTTP/2 will be the first update to the Hypertext Transfer Protocol since 1999, when HTTP 1.1 was adopted. It will, as you'd hope, bring some hefty benefits to the web. It should make for faster page loads, ensure connections last longer and facilitate servers to push data to your cache, so your computer doesn't have to pull it at a later date.

Here's a super high density SSD, thanks Rainwulf. Fixstars Solutions Inc., an innovator in flash storage solutions, today announced the start of sales for 3TB SSD, SSD-3000M, and 1TB SSD, SSD-1000M, in North America. The products feature enterprise level reliability and unprecedented sequential read/write performance aimed at professional content creation, advanced driver assistance systems (ADAS), HPC, and Datacenters.

Meanwhile with all the GTX 970 shenanigans, some people are apparently getting partial refunds from some American vendors. Two readers, Tim Spencer and Akaki Mukhigulashvili, sent in chat logs with Amazon customer service, who after a little persuading, agreed to issue 20 per cent refunds on the GTX 970 purchase as a 'one time exception'. Amazon customer service is usually pretty good and in this case, they are being very generous. These refunds follow on from US retailer, Newegg, which also agreed to give 20 per cent refunds to those that bought a GTX 970.




Wednesday Night Reviews (0 Comments) (link)
Wednesday, 18-February-2015 11:05:05 (GMT +10) - by Agg


Cooling:
be quiet! Pure Rock CPU cooler on OCClub.
Noctua NH-D9L and NH-U9S CPU cooler on Guru3D.
ID-Cooling SE-204K CPU cooler on OCClub.

Memory:
HyperX Predator DDR4 3000Mhz CL15 Quad Channel Memory on HWAsylum.
G.SKILL Ripjaws4 DDR4-3000C15 16GB on OCAholic.
Crucial Ballistix DDR4 on HWHeaven.

Portable & Prebuilt:
Android 5.0 Lollipop Tested: Performance and Battery Life on TechSpot.
Apotop i-Selfie Join Me Wireless Smartphone Photo Snapper on Tweaktown.
Intel's Broadwell-powered NUC mini-PC on Tech Report.
Dell's Venue 8 7000 tablet on TechReport.
Asus Zenbook UX305 on HotHardware.
Lenovo ThinkPad X1 Carbon Works Great As A Linux Ultrabook on Phoronix.

Audio Visual:
Kingston HyperX Cloud II Gaming Headset on NeoSeeker.
NZXT DOKO PC Streaming Device on ThinkComputers.
GIGABYTE Force H3X Gaming Headset on Modders-Inc.
NZXT DOKO PC Streaming Device on MadShrimps.

Storage:
Kingston MobileLite G4 USB 3.0 Card Reader on LegitReviews.
PNY Optima 240GB 2-Drive SSD RAID on Tweaktown.
Crucial MX200 SSD on TheSSDReview.
PNY CS2111 XLR8 SSD 480GB on TheSSDReview.
Crucial BX100 250 and 500GB SATA SSD on PCPerspective.

Cases:
Sentey Shield GS-6090 Mid-Tower on Tweaktown.
Thermaltake Core V1 Mini-ITX on NikKTech.
Antec ISK 600M on TechPowerUp.
Fractal Design Define R5 on ThinkComputers.

Power Supply:
Corsair CS Series Modular 850W on PCPerspective.
Deepcool Quanta DQ750 750W on APHNetworks.

Input Etc:
EVGA TORQ X5 USB Gaming Mouse on BenchmarkReviews.
Tt eSPORTS Black V2 Laser Gaming Mouse on Tweaktown.

Misc:
Dying Light PC game on Techgage.
ASRock X99 Extreme6 motherboard on OCAholic.
Sapphire Vapor-X R9 290x 8GB Tri-X video card on Modders-Inc.




Tuesday Night (2 Comments) (link)
Tuesday, 17-February-2015 12:52:24 (GMT +10) - by Agg


NVIDIA recently enraged people by disabling overclocking in certain drivers. Nvidia surprised members of the overclocking community this week when it pulled OC support from drivers for its 900M series mobile graphics cards. Although Nvidia hasn't gone out of its way the GTX 900M cards as being overclocking-friendly, many users (particularly those who bought laptops with higher-end cards like the 980m) were overclocking – until the latest driver update. Now, Nvidia is telling customers not to expect OC capabilities to return.

USB 3.1 is definitely on the way, with ASRock announcing cards and motherboards supporting it. ASRock distributed a press release today confirming that they will be launching a couple of interesting USB 3.1 devices. Up first are the USB 3.1 PCIe cards, capable of either two Type-A ports or a combination of Type-A and Type-C.

NewScientist report on using DNA for data storage. Just 1 gram of DNA is theoretically capable of holding 455 exabytes – enough for all the data held by Google, Facebook and every other major tech company, with room to spare. It's also incredibly durable: DNA has been extracted and sequenced from 700,000-year-old horse bones. But conditions have to be right for it to last.

ArsTechnica meanwhile have info on the upcoming Ubuntu phone. Over the next few weeks, the Aquaris E4.5 Ubuntu Edition will be available in Europe, priced at €170 (about $190) through a series of online flash sales. It won't be directly available in the US. As the pricing implies, the Aquaris is sadly nothing like the fabled Ubuntu Edge; rather, it's just a mid-range Android phone that has been adapted to run Ubuntu.



All original content copyright James Rolfe.
All rights reserved. No reproduction allowed without written permission.
Interested in advertising on OCAU? Contact us for info.

Recent Content


Silicon Power USB Gift Pack


Google Chromecast


MyGica ATV510B Enjoy TV


Thecus N5550


SiliconDust HDHomeRun Dual


Intel Haswell on MSI Z87 MPOWER


Corsair AX860i PSU