News Archives
Our news archive search is now powered by Google. You can search the main site or the guest-viewable forums. To search the entire forums, log in and use the forum search engine.

Search the main OCAU site with Google: Search OCAU Forums with Google:

View News : Last 7 Days, Last 14 Days, Last 30 Days.

View Monthly Archives.



Wednesday Morning Reviews (0 Comments) (link)
Wednesday, 26-July-2017 04:10:57 (GMT +10) - by booj


Cases:
Raijintek Paean on techPowerUp.
Corsair Carbide 600C on Techgage.
Phanteks Evolv Shift SFF Chassis on TweakTown.
Phanteks Evolv Shift on techPowerUp.

Cooling:
Watercool HEATKILLER IV PRO CU-NI CPU Waterblock on Funky Kit.
NZXT Kraken X42 on Guru3D.

Input etc:
Logitech G900 Chaos Spectrum Wireless Gaming Mouse on Legit Reviews.
Logitech BRIO on LanOC Reviews.

Monitors:
Acer Predator XB271HU bmiprz 144-165 Hz on techPowerUp.
Acer Predator XB252Q High Speed 240Hz G-Sync Gaming Monitor on Hot Hardware.

Mobile:
LG X power 2 Smartphone on APH Networks.
Samsung Galaxy Tab S3 Tablet & S Pen on TechARP.

Misc:
GIGABYTE X299 AORUS Gaming 7 Motherboard on TweakTown.
Gigabyte AORUS RX 580 GTR 8 GB on techPowerUp.
λutonomous-λ SmartDesk 2 on Modders-Inc.
Aeotec DSA03202-V1 Z-Wave Minimote on Bigbruin.
MJX Bugs 2 WiFi (B2W) GPS FPV Brushless Camera Drone on ModSynergy.
Tesoro A3 Tuned In-Ear Pro Earphones on APH Networks.




Iron Man at Sydney Knife Show (0 Comments) (link)
Monday, 24-July-2017 10:46:19 (GMT +10) - by Agg


If you've been wanting to see ASIGN_Baz's Iron Man Suit in person, you can catch him in action at the Sydney Knife Show next month. If you haven't seen the worklog, it's definitely worth checking out!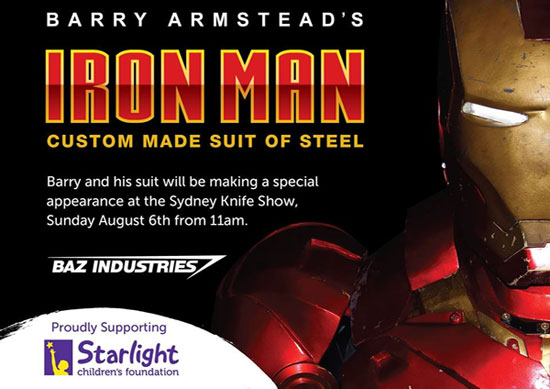 click for the worklog!



"It took over 3 years of weekend's and spare time along with blood sweat and tears to build, but Barry Armstead toughed it out and now has an awesome Iron man suit to show for it.

With help and guidance from a few of the Canberra knife making community Barry was able to learn a new skill set to help make this dream a reality. He learnt how to make knives and money raised from the sale of these helped fund the build.

The suit wasn't made just for Barry though, his intention from the start was to bring a smile to the face of children in hospital by suiting up and letting them get close to a superhero.

Barry has already raised money for The Starlight Children's Foundation and this is the charity he'll be supporting when he makes an appearance at The Sydney Knife Show on Sunday 6th August.

Bring your children (or your inner child) along and have a photo taken of the Ironman MKIV suit Barry has created and donate a gold coin to a very worthy Charity.

We hope to see you there."



TechSpot compared AMD Ryzen 5 1600 vs Intel Core i7-7800X in 30 games. After comparing Intel's new Core i7-7800X and AMD's Ryzen 5 1600 in productivity workloads, we're back by popular request to learn whether Intel still takes the cake when it comes to high-end gaming.

There was a huge cryptocurrency heist recently, this time affecting Ethereum. This is a very interesting article which gets you up to speed on the technology and even the psychology surrounding the issue. Around 12:00 PST, an unknown attacker exploited a critical flaw in the Parity multi-signature wallet on the Ethereum network, draining three massive wallets of over $31,000,000 worth of Ether in a matter of minutes. Given a couple more hours, the hacker could've made off with over $180,000,000 from vulnerable wallets. But someone stopped them.

McLaren have a World's Fastest Gamer competition. I'm finding it tricky to find specific information but maybe that's part of the challenge. It seems to be conducted via rFactor 2 and the prize is "a job in eSports", but if you're keen, have a dig around for more info. The latest update I could find is here, and there's registration details here.

If you're sick of Firefox taking ages to open tabs, good news: you can now open 1691 tabs in 15 seconds. So that's handy. Graph of startup time with 1691 tabs across Firefox versions 20, 30, 40 and 50 - 56. The Y axis is minutes. Yes, Firefox 51 took almost 8 MINUTES to start up. However, as of Firefox 55 it only takes 15 seconds. For 1691 tabs. Really. I no longer fear restarts. Lately, I just restart Firefox for fun sometimes.

HardOCP have posted their list of the 5 greatest motherboards of all time. Of all time! Some motherboards had something special about their design which made them more memorable, interesting, desirable, influential, and ultimately a favorite among enthusiasts. These are the criteria I will use to separate run of the mill excellence from what I consider some of history's best motherboards.




Monday Morning Reviews (0 Comments) (link)
Monday, 24-July-2017 09:45:17 (GMT +10) - by Agg


Video Cards:
MSI GeForce GTX 1080 Ti LIGHTNING Z on Tweaktown.
Gigabyte Aorus GTX 1080 11Gbps on eTeknix.

Input Etc:
HyperX Alloy Elite Mechanical Gaming Keyboard on CustomPCReview.
Bloody AL90 Blazing Laser Gaming Mouse on Tweaktown.
Tt eSPORTS Draconem RGB Gaming Mousepad on Modders-Inc.

Audio Visual:
Focal Spark Earphones on APHNetworks.
VisionTek SoundTube Pro Wireless Speaker on LanOC.
Logitech G433 7.1 Wired Surround Gaming Headset on LegitReviews.

Portable & Prebuilt:
ASUS ROG Zephyrus GX501 GTX 1080 Max-Q Gaming Notebook on PC Perspective.
The HP OMEN Gaming Laptop & Desktop PCs Revealed on TechARP.

Misc:
Kingston 32GB DataTraveler microDuo 3.0 on BigBruin.
Antec Cube Designed By Razer Mini-ITX Case on NikKTech.
EKWB Water Cooling Kit EK-KIT L360 R2.0 on Modders-Inc.



Friday again! Firstly, Simon sent in this one, saying "I found this photo of Agg working on an early OCAU server" .. har haarrr. :)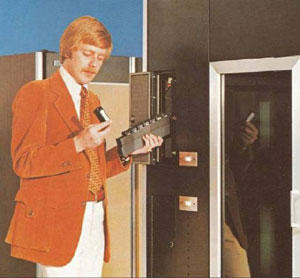 and now for the rest. Thanks to Axe this week!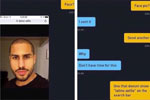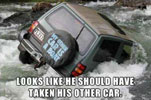 Friday Afternoon (2 Comments) (link)
Friday, 21-July-2017 12:27:03 (GMT +10) - by Agg


Google Home launched in Australia yesterday. I couldn't resist grabbing one, and if you have too, jump into the thread on OCAU to share anything cool you've been doing with it. In the meantime there's coverage on SMH, LifeHacker, The Australian and Gizmodo. Google Home is a voice-activated, always-listening powered speaker: if you start a phrase with the words "OK Google", it'll hear it and interpret the words that you speak next, whether it's a specific phrase like "what's the weather like today?" or a natural language question like "what was the name of the winner of Eurovision in 2010?". The Google Assistant can translate, calculate, convert, and control other network-connected devices in your home. Oh, and it'll actually play music as well.

Also from Google, it seems Google Glass has come back from the dead - with a different focus. Yes, that's Google Glass on her frames. But she's not using it to check her Facebook, dictate messages, or capture a no-hands video while riding a roller coaster. Erickson is a 30-year-old factory worker in rural Jackson, Minnesota. For her, Glass is not a hip way to hang apps in front of her eyeballs, but a tool—as much a tool as her power wrenches. It walks her through her shifts at Station 50 on the factory floor, where she builds motors for tractors.

Viking have a new 50TB SSD. If capacity is king, then all hail the new 50TB solid state drive from Viking Technology, the most capacious SSD on the planet. Viking also launched a 25TB model. Both are part of the company's Ultra High-Capacity (UHC) Silo series and come housed in a standard 3.5-inch form factor casing for easy deployment. As you might imagine, these are intended for data centers, not general consumers, and are outfitted with a 6Gbps SAS interface.

Meanwhile if you want to get retro, HotHardware show you how to build an Amiga emulator on the cheap with a Raspberry Pi 3. Messing around with old Amiga hardware can be fun, but it can also be costly, especially in the U.S. where the Amiga wasn't as pervasive. Thankfully, there are a myriad of ways to emulate the Amiga on virtually any platform from Android smartphones to powerful PCs. The Raspberry Pi 3, however, represents a flexible, affordable option that's tiny, easy to configure, and can actually be many times faster than any of the original Amigas. If you're crazy – like me – you can even overclock the Raspberry Pi 3 to squeeze even more performance from the platform. There's a popular Amiga thread in our Retro forum.

FOTW spotted some fake Ryzen CPUs being sold on Amazon. There's nothing new here in actual fact – there's been a long and unfortunate history of selling cheap processors in the packaging of more expensive models – and in this case, as PC Gamer reports, there have been several incidents where customers have ordered a Ryzen 7 1700 CPU on Amazon and have received an Intel Celeron chip instead. The fake Intel CPU comes in AMD's correct packaging and has the Ryzen logo on it, but a closer inspection of the product reveals that logo is just a sticker.

Also from FOTW, news that Microsoft have stopped supporting Windows 10 on some Atom PCs. Microsoft has been preventing PCs with Intel Atom Clover Trail processors from obtaining the latest Windows 10 Creators Update. While many devices with Intel's Atom Clover Trail chips were released in the Windows 8 era, Microsoft offered a free Windows 10 update to keep the tablet / laptop hybrids up-to-date. ZDNet revealed earlier this week that compatible drivers are preventing owners from updating to the Windows 10 Creators Update, and Microsoft has now confirmed to The Verge that it no longer supports Intel Atom Clover Trail processors for its latest Windows 10 updates.

The ACCC are investigating broadband performance and are looking for volunteers - but you only have until the end of the month to apply. We need volunteers across many different retail service providers over a range of broadband technologies and on different retail speeds and plans. We'll be testing NBN services, as well as some ADSL and next generation fibre services. At this stage, the program will not test mobile, satellite or fixed-wireless broadband services.




Friday Midday Reviews (0 Comments) (link)
Friday, 21-July-2017 12:04:32 (GMT +10) - by Agg


Motherboard & CPU:
ASRock X299 Taichi Motherboard on Tweaktown.
ASRock Fatal1ty AB350 Gaming K4 on Vortez.
ASUS PRIME X299-A on Vortez.
Gigabyte AORUS Gaming 3 X299 Motherboard on eTeknix.

Storage:
Toshiba's XG5 1TB NVMe SSD on TechReport.
Transcend ESD220C 120GB Portable SSD on Tweaktown.
Silicon Power xDrive Z50 Dual USB Flash Drive on MadShrimps.
Western Digital My Passport Ultra (4TB) on FunkyKit.

Audio Visual:
1MORE Triple Driver In-ears on TechPowerUp.
EpicGear Melodiouz In-Ear Gaming Headset on ThinkComputers.
D-Link Omna 180 Cam HD DSH-C310 camera on PCWorld.

Video Cards:
ASUS ROG STRIX X299-E Gaming on Guru3D.
EVGA GeForce GTX 1080 Ti SC2 GAMING 11 GB on FunkyKit.

Input Etc:
Gaming Mouse Roundup: Corsair Sabre RGB, G.Skill RIPJAWS MX780, SteelSeries Rival 500 on HotHardware.
Ozone Strike Pro Spectra on Vortez.

Misc:
ThruNite TN12 (2016) XP-L v6 LED Tactical Flashlight on LegitReviews.
Functional Prints: Solar Light Peg on LanOC.
G.SKILL TridentZ RGB DDR4-3600 32GB Memory Kit on Tweaktown.
CRYORIG A40 all-in-one liquid CPU cooler on TechPowerUp.




Wednesday Midday Reviews (0 Comments) (link)
Wednesday, 19-July-2017 12:04:41 (GMT +10) - by Agg


Storage:
MyDigitalSSD Boost 1TB Portable SSD on LegitReviews.
Lexar JumpDrive Tough 64GB USB 3.1 Flash Drive on Tweaktown.
ADATA XPG SX950 240GB Solid State Drive on ThinkComputers.
HP S700 Pro 512GB SSD on Guru3D.

Portable & Prebuilt:
ECS LIVA Z Plus mini-PC on TechPowerUp.
ASUS ROG Zephyrus GX501 laptop on HotHardware.

Audio Visual:
SteelSeries Arctis 7 on TechPowerUp.
Azden SMX-30 Video Microphone on FunkyKit.

Input Etc:
Corsair K68 Mechanical Gaming Keyboard on BenchmarkReviews.
Cooler Master MasterMouse S Gaming Mouse on MadShrimps.

Misc:
GSKill Trident Z 4133Mhz RGB CL19 DDR4 Dual Channel Memory on HWAsylum.
Corsair Spec-04 Mid-Tower Gaming Chassis on eTeknix.
ASUS TUF Z270 Mark 1 Motherboard on PCPerspective.
Google WiFi on PCWorld.



AMD have revealed more details about Threadripper, with coverage on PC World, PC Perspective and HotHardware. We already know a lot of about Threadripper, AMDís answer to the X299/X99 high-end desktop platforms from Intel, including that they would be coming this summer, have up to 16-cores and 32-threads of compute, and that they would all include 64 lanes of PCI Express 3.0 for a massive amount of connectivity for the prosumer. Now we know that there will be two models launching and available in early August: the Ryzen Threadripper 1920X and the Ryzen Threadripper 1950X.

The new Game of Thrones episode aired last night, but Australians trying to watch it legally on Foxtel were disappointed by a major outage. Thousands of customers tuned in to Foxtel's streaming service Foxtel Now to watch the much-anticipated seventh season premiere, only to be met with an error message.

The Australian Government continues its war on encryption, with a focus on corporations. The Australian government is implementing laws that'll pressure tech giants like Facebook and Google to decrypt messages for terrorist and criminal investigators, Prime Minister Malcolm Turnbull announced on Friday, reports the ABC. Investigators would ask for assistance from Apple, Facebook, Google and others in cases regarding terrorism, pedophile rings and drug trafficking.

Draxonic spotted this stash of free Microsoft ebooks for download. Letís try giving away a bunch of free eBooks, reference guides, Step-By-Step Guides, and other informational resources to our customers and partners around the world. Needless to say, the concept was extremely the first year (over 1,000,000 FREE eBooks downloaded), and it has grown and grown over the past few years (over 3.5 Million downloaded three years ago and we surpassed that by a lot last year!) It's a Microsoft blog so seems to be legit.




Tuesday Afternoon Reviews (0 Comments) (link)
Tuesday, 18-July-2017 17:04:22 (GMT +10) - by Agg


Input Etc:
HyperX's Alloy Elite mechanical gaming keyboard on TechReport.
Evoluent Reduced Reach Right Handed Keyboard on TechPowerUp.
Logitech G Pro Gaming Mouse and Keyboard on LegitReview.
HyperX Alloy Elite Mechanical Gaming Keyboard on HWAsylum.
HyperX Alloy Elite Mechanical Keyboard on LanOC.
HyperX Alloy Elite Mechanical Gaming Keyboard on ThinkComputers.
HyperX Alloy Elite Mechanical Gaming Keyboard on Tweaktown.
ROCCAT Isku+ Force FX Keyboard on APHNetworks.

Video Cards:
MSI GeForce GTX 1080 Ti LIGHTNING Z on Tweaktown.
AMD Radeon Vega Frontier Edition 16GB Liquid-Cooled on PCPerspective.

Storage:
Apacer Z280 M.2 PCIe 240GB SSD on NikKTech.
8TB WD Gold Datacenter Drive (WD8002FRYZ) on TechARP.

Cooling:
Cooler Master MasterLiquid 240 on OCInside.
Cooler Master MasterFan Pro RGB on eTeknix.
Thermalright TRUE Spirit 140 Direct CPU Cooler on NikKTech.

Misc:
Oppo A77 smartphone on PCWorld.
Gigabyte AB350N-Gaming WIFI AM4 motherboard on Modders-Inc.




Saturday Afternoon Reviews (0 Comments) (link)
Saturday, 15-July-2017 14:56:38 (GMT +10) - by booj


Motherboards & CPUs:
MSI X370 XPower Gaming Titanium on OCC.
MSI Z270 Gaming M7 on PC World.
Asus Prime X299-Deluxe on TweakTown.

Storage:
ASUSTOR AS6404T Network Attached Storage on APH Networks.
SanDisk Extreme 900 960GB Portable SSD on Legit Reviews.
WD My Passport SSD 1TB External Drive on Legit Reviews.
HP SSD S700 Solid State Drive on Benchmark Reviews.
TeamGroup T-Force Cardea 240GB M.2 NVMe PCIe SSD on TweakTown.

Cases:
VIVO CASE-V08 on OCC.5 on ocaholic.
Cooler Master MasterBox Lite on ocaholic.

Cooling:
be quiet! Silent Loop 360 on Guru3D.
Thermaltake Contac Silent 12 CPU cooler on The Tech Report.

Audio:
Patriot Viper V370 7.1 Gaming Headset on Funky Kit.
Sennheiser Game Zero on LanOC Reviews.

Portables & mobiles:
ASUS ZenBook 3 UX390UA Laptop on PC Perspective.
Huawei P10 on Techspot.

Misc:
MSI Trident 3 Arctic Gaming PC on Techspot.
Shuttle XPC Slim DS77U Barebone on Madshrimps.
Ballistix Elite 3466 MHz DDR4 on techPowerUp.



Friday again! Posting this from our snow trip. :)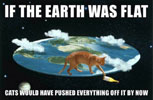 Cryptocurrency miners are reporting on the sudden spike in Ethereum mining difficulty. Something this writer can attest to. TweakTown reports Ethereum price drops to a two-month low, while difficulty goes through the roof, hitting ALL miners overnight. More at OC3D.

Intel have launched their Xeon Scalable Processor Family aimed at enterprise applications. They will combat AMD's EPYC series of processors. Coverage on PC Perspective, Hot Hardware and Anandtech.

The Juno spacecraft recently made a close pass of Jupiter's Great Red Spot, offering the best ever imagery of one of the solar system's most iconic features. Now the first pictures have been revealed, with more to come here. Amazing!

Net Neutrality is a hot topic today, with a day of Internet-Wide action aimed at drawing attention to the topic. Some of the world's biggest tech companies joined forces with 80,000 websites in support of the "Internet-Wide Day of Action to Save Net Neutrality".

The new Audi A8 is the first production car to offer Level 3 autonomy. This means the driver does not even have to pay attention while moving. Go ahead, Audi's saying, read your newspaper or just zone out while traffic creeps along.

Amazon's Prime entertainment service is poised to overtake the number of cable TV subscribers in the US. According to estimates from Morningstar, nearly 79 million U.S. households now have an Amazon Prime membership*, up from around 66 million at the end of last year. That compares to a projected 90 million U.S. households that will pay for cable or satellite TV this year, according to S&P Global.

What a way to go.. Jet blast from a departing airplane killed a thrill-seeking tourist on a St. Maarten beach known for its views of low-flying airliners on approach.




Thursday Morning Reviews (0 Comments) (link)
Thursday, 13-July-2017 09:54:43 (GMT +10) - by booj


Motherboards & CPUs:
MSI X299 GAMING PRO CARBON AC on TweakTown.
Intel Core i5 7640X on Guru3D.
Gigabyte Aorus Z270X-Gaming K5 on PC World.
MSI X370 Krait Gaming on Modders Inc.

Storage:
ADATA XPG SX7000 M.2 PCIE Gen3x4 256GB SSD on Funky Kit.
Corsair Neutron NX500 400GB on Techspot.

Networking:
ASUS XG-C100C NIC on PC Perspective.
Asus RT-AC1900P wireless router on The Tech Report.

Cases:
Streacom FC8 Alpha ITX Case on OC inside.
In Win 301 Mini Tower on Benchmark Reviews.

Notebooks & Mobile:
Lenovo ThinkPad X1 Tablet (2nd Gen) on Hot Hardware.
Dell Inspiron 13 5000 (5368 / 5378) 2-in-1 on TechARP.
DOOGEE Y6 Moonlight Blue Smartphone on Madshrimps.
Azpen A848 Projector Tablet on TechwareLabs.

Misc:
EWin Racing Flash Series XL Gaming Chair on NikKTech.
MSI GTX 1080 Ti Lightning Z 11 GB on techPowerUp.
ROCCAT Nyth Gaming Mouse on ThinkComputers.
BenQ ZOWIE XL2720 Monitor on Vortez.
Turtle Beach Ear Force Stealth 450 on techPowerUp.
TP-Link LB130 WiFi LED Bulb with RGB on LanOC Reviews.



All original content copyright James Rolfe.
All rights reserved. No reproduction allowed without written permission.
Interested in advertising on OCAU? Contact us for info.

Recent Content


Getting Started with Arduino


ADATA Ultimate SU800 256GB SSD


FSP Hydro 700W and Hydro G 850W PSUs


Crucial BX200 SSD


ADATA SP550 240GB SSD


Lexar Jumpdrive M20i Flash Drive


Lexar Jumpdrive M20c Flash Drive