News Archives
Our news archive search is now powered by Google. You can search the main site or the guest-viewable forums. To search the entire forums, log in and use the forum search engine.

Search the main OCAU site with Google: Search OCAU Forums with Google:

View News : Last 7 Days, Last 14 Days, Last 30 Days.

View Monthly Archives.



Thecus N5810PRO 5-Bay UPS NAS (8 Comments) (link)
Wednesday, 25-November-2015 13:39:22 (GMT +10) - by Agg


I've taken a look at the Thecus N5810PRO, a 5-bay network-attached storage unit. It's got a few unusual features that make it interesting, such as a built-in UPS, five Ethernet ports, HDMI connectivity and the fact that it's basically a full Intel-based Linux PC under the hood. Check it out: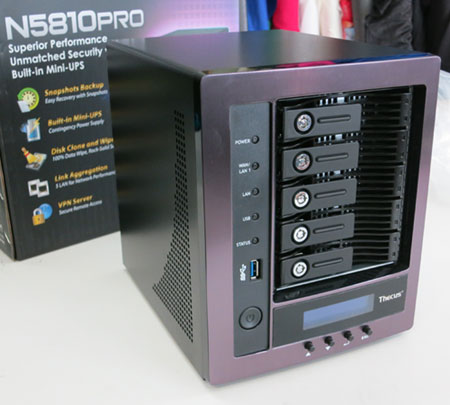 Click for the review!






Wednesday Afternoon Reviews (0 Comments) (link)
Wednesday, 25-November-2015 13:36:01 (GMT +10) - by booj


Graphics Cards:
ZOTAC GeForce GTX 980 AMP! on Technology X.
Gigabyte GeForce GTX 950 Xtreme Gaming on ocaholic.
Gigabyte GeForce GTX 980 Ti Extreme Gaming WaterForce on Guru3D.
Asus Radeon R9 380X Strix on Anandtech.

Storage:
Kingston HyperX Predator 240GB M.2 PCIe SSD on Hardware Asylum.
ASUSTOR AS1004T 4-bay NAS on Madshrimps.
Intel SSD 750 1.2TB PCIe on ocaholic.
Synology DiskStation DS1515 5-Bay NAS on Big Bruin.
QNAP TS-563 NAS on Modders-Inc.
HyperX Savage USB 3.1 Flash Drive on Legit Reviews.

Cases:
Lian Li PC-O8 on Vortez.
SilverStone ML08 Mini-ITX Slim Case on Benchmark Reviews.

Cooling:
SilverStone Tundra TD02-Lite AIO Liquid CPU Cooler on NikKTech.
Thermaltake Riing LED RGB Fans on ThinkComputers.
CRYORIG C7 on Techpowerup.

Audio:
iClever Bluetooth Wireless Speaker on TechnologyX.
Astro A40 TR + Mix Amp Pro & Mod Kit Multi-Format Pro Gaming Headset on eTeknix.

Misc:
Zotac Steam Machine (Zbox NEN SN970) on Hardware Heaven.
EMTEC Power Connect Portable Charger on APH Networks.




Wednesday Morning (2 Comments) (link)
Wednesday, 25-November-2015 05:16:57 (GMT +10) - by booj


Think Computers have a guide on custom water cooling. The first part will cover designing your loop. While we understand you must be excited to get going on building, you must first take your time and carefully decide how you want your loop to connect and flow. After we've decided on our loop design we will go over some of the most popular parts and components for bringing your dream system to life.

A small Irish based drug company is set to 'buy' US giant Pfizer. In what's called a "reverse-inversion," Allergan, a small Dublin-based drug company that makes products such as Botox, will technically buy the US-based pharmaceutical behemoth Pfizer, which makes products such as Viagra and Lipitor. The $160 billion merger, officially announced Monday, will allow Pfizer to move its executive offices to Ireland, thus lowering its tax rate, while also morphing into the world's largest drug maker. Seems legit..

A Vietnamese Australian man with the phonetically awkward name of Phuc Dat Bich is taking matters into his own hands after repeatedly being blocked by Facebook. The man has taken the unusual step of posting a picture of his passport on social media after being repeatedly blocked by Facebook. The unfortunately named Phuc Dat Bich - whose name is actually pronounced Phoo Da Bic - posted the image after the tech giant banned him several times.

AMD have released a revamped software/driver package they call the AMD Radeon Software Crimson Edition. There's plenty of coverage from the big sites including The Tech Report, techPowerUp, Hot Hardware and Anandtech.

Yahoo has been running a test that prevented some people from accessing email on their Yahoo Mail accounts because they were using ad blocking software. Some people who logged into their Yahoo Mail accounts last week were greeted with an ultimatum: "Please disable Ad Blocker to continue using Yahoo Mail."

It seems that Canon has had enough of grey imports into the US. Canon USA has filed lawsuits against a number of camera gear retailers in an attempt to stop the sale of gray market camera gear. Canon claims that gray market products infringe upon its US trademark for the Canon brand. In addition to seeking the shutdown of the gray market dealers, Canon is also asking for the profits earned by those dealers from selling gray market goods. Thanks Scootre.

aftahours let us know about Microsoft's decision to remove the stand alone November update for Windows 10. If you want the November update for Windows 10, you can no longer use the Media Creation Tool to get it—Windows Update is the only option.

Finally, big congratulations to Mark Webber on winning the FIA World Endurance Championship alongside co-drivers Timo Bernhard and Brendon Hartley!




Monday Morning Reviews (0 Comments) (link)
Monday, 23-November-2015 02:17:12 (GMT +10) - by booj


Motherboards:
Gigabyte Z170X-UD5 on OCC.
ASUS Maximus VIII Extreme on ocaholic.
ASRock Fatal1ty Z170 GAMING K6+ on techPowerUp.
EVGA Z170 Classified on TweakTown.

Storage:
SilverStone ECM20 m.2 Adapter on Benchmark Reviews.
Seagate Enterprise NAS 8TB SATA III HDD on NikKTech.
Understanding M.2 RAID NVMe Boot and 2/3x M.2 NVME RAID0 Tested on The SSD Review.

Video Cards:
ASUS Radeon R9 380X STRIX on TweakTown.
Asus R9 380X Strix OC on LanOC Revews.
Sapphire Radeon R9 380X Nitro Video Card on Legit Reviews.

Cases:
Thermaltake Suppressor F31 Case on ThinkComputers.
Thermaltake Suppressor F31 on TweakTown.
In Win 805 Computer Case on APH Networks.
Thermaltake Core X9 Stackable E-ATX Chassis on eTeknix.

Power Supplies:
Rosewill Photon and Quark 550W PSU on Modders-Inc.
Deep Cool DA500 Aurora 500W Power Supply on eTeknix.
EVGA SuperNOVA 650W and 750W Platinum Power Supply on PC Perspective.

Mobile:
Sony Xperia Z5 on Techspot.
Huawei SmartWatch on Legit Reviews.

Misc:
G.Skill Ripjaws MX780 RGB Laser Ambidextrous Gaming Mouse on eTeknix.
Patriot Memory Viper 4 DDR4-3400 8GB Dual-Channel Memory Kit on TweakTown.



Researchers have crafted flexible electronic circuits inside a rose. Eventually such circuitry may help farmers eavesdrop on their crops and even control when they ripen.

Playstation 2 emulation is apparently coming to the Playstation 4. "We are working on utilizing PS2 emulation technology to bring PS2 games forward to the current generation," a Sony representative told WIRED via email. "We have nothing further to comment at this point in time."

It appears that Steam sales will no longer include flash or daily sales. the article also apparently confirms the dates of the Steam Autumn and Winter sales. Valve will not run any flash or daily deals during its Steam autumn or winter sales, Eurogamer can confirm. Steam's autumn sale will run from next Wednesday, 25th November at 6pm UK time until Tuesday, 1st December at 6pm UK time.

The recent terrorist attacks in Paris have EU leaders planning a crackdown on Bitcoin and other anonymous online payment methods. A week after the attacks in Paris, home affairs ministers from European Union countries are due to gather in Brussels on Friday 20th November for a crisis meeting to discuss methods of strengthening the region's response to terrorism. One crucial item on the agenda is a planned crackdown on virtual currencies and anonymous payments made online and through pre-paid cards.

The Netflix business model is looking stronger than ever. Some 51% of American internet users say they used the site to watch movies or TV shows over the past 12 months, according to a survey conducted by RBC Capital Markets, representing an all-time high.

The 30th anniversary of Microsoft Windows passed on the 20th of November. Check out this visual history of the ubiquitous OS.

Australia's internet site blocking laws could be in for a test. Though not in the way that was expected. A small Australian ISP has received a demand that it block access to an overseas website or face legal action in the Federal Court. If the case goes ahead, it would be the first time Australia's site-blocking laws would be used and tested in court.



HOT ENOUGH FOR YA?!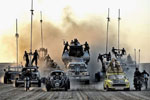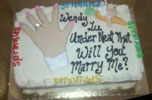 Friday Morning Reviews (0 Comments) (link)
Friday, 20-November-2015 02:09:41 (GMT +10) - by booj


AMD R9 380X Graphics Card reviews:
Sapphire Radeon R9 380X NITRO 4GB on Guru3D.
Asus Radeon R9 380X Strix 4GB on Techpowerup.
AMD Radeon R9 380X on Techspot.
XFX Radeon R9 380X DD on Hardware Heaven.
XFX Radeon R9 380X DD on Neoseeker.
AMD Radeon R9 380X on The Tech Report.
AMD Radeon R9 380X on Hot Hardware.

Cases:
Cooler Master MasterCase 5 on Benchmark Reviews.
Anidees AI4 on Techpowerup.
Akasa Plato X Slim Fanless Chassis i5/i7 NUC Chassis on eTeknix.

Cooling:
Enermax Liqmax II 120s on Modders-Inc.
Cryorig M9i CPU Cooler on TweakTown.
Reeven Hans RC-1205 on OCC.

Memory:
Mushkin Blackline DDR4-2800 8GB Memory Kit on ThinkComputers.
GSKill TridentZ 3466Mhz CL16 DDR4 Dual Channel Memory on Hardware Asylum.

Misc:
Patriot Memory Viper V360 7.1 Virtual Surround Sound Headset on TweakTown.
Linksys LCAB03VLNOD 1080p 3MP Outdoor Night Vision Bullet Camera on NikKTech.
Corsair Gaming Scimitar RGB MOBA/MMO Gaming Mouse on eTeknix.
AMD FX-8320E vs. Intel Core i3-4360, Core i3-6100, Core i5-4430 on Techspot.




Wednesday Evening Reviews (0 Comments) (link)
Wednesday, 18-November-2015 19:42:44 (GMT +10) - by booj


Motherboards & CPUs:
ASUS ROG Maximus VIII Impact on TweakTown.
Gigabyte Z170X-Gaming 7 on Vortez.
ASUS Maximus VIII Impact on ocaholic.

Audio:
Turtle Beach Ear Force PX24 Multi-Format Gaming Headset on eTeknix.
KIDZ GEAR Bluetooth Headphones on TechnologyX.
Cooler Master CM Storm Pitch Pro Gaming Earphones on Techgage.
Feenix Aria Audiophile Gaming Headphones on TweakTown.
ThermalTake Cronos Go Gaming Headset on Modders-Inc.
Sennheiser Momentum M2 IEi In-Ear Headset (iOS) on TechnologyX.

Cases:
Lian Li PC-Q10WX on ocaholic.
IN WIN 805 Mid-tower Computer Case on Madshrimps.
Phanteks Enthoo Evolve ATX Galaxy Silver Edition on Modders-Inc.

Storage:
Samsung 950 PRO M.2 256GB SSD on Guru3D.
Crucial BX100 250 GiB SSD on Hardware Secrets.
Toshiba Canvio Desk 4TB USB 3.0 Desktop External Hard Drive on NikKTech.

Input etc:
Thermaltake Poseidon Z RGB Keyboard on Benchmark Reviews.
G.SKILL RIPJAWS MX780 Gaming Mouse on Legit Reviews.
ROCCAT KOVA 2016 on Vortez.
Cooler Master Barebones Novatouch on LanOC Reviews.

Misc:
Corsair RMx Series 1000 W PSU on techPowerUp.
AOC Q2577PWQ 25″ IPS Monitor on eTeknix.
HTC One A9 on HotHardware.
Alienware Steam Machine on ThinkComputers.
Zotac GeForce GTX 980 Ti AMP Extreme 6GB on techPowerUp.
Patriot Memory Viper 4 DDR4-2800 16GB Dual-Channel Memory Kit on TweakTown.
DEEPCOOL Gamer Storm Gabriel Low-Profile CPU Cooler on PC Perspective.




Wednesday Morning (9 Comments) (link)
Wednesday, 18-November-2015 11:39:49 (GMT +10) - by Agg


Computing pioneer Gene Amdahl recently passed away. Whenever you draw cash from your bank, take out insurance, book a flight, or shop in a large department store, the transaction was probably handled by an IBM mainframe originally designed by a former South Dakota farm boy, Gene Amdahl, who has died aged 92. Amdahl's System/360 mainframes, announced in 1964, transformed IBM, and transformed computing. They became such an essential part of large-scale data processing that most Fortune 500 companies are still using them 50 years later.

NVIDIA have revealed details of their new Pascal GPU. As always, the Pascal GPU will be manufactured in Taiwan Semiconductor Manufacturing Company (TSMC), using the brand new 16nm FinFET process. This process is much more than a simple number, since it marks the shift from planar, 2D transistors to the FinFET i.e. 3D transistors. This shift required that the engineers make lot of changes in the thought process, and should result in significant power savings.

PCPerspective checked out Intel Speed Shift. Without a doubt, Intel Speed Shift technology has improved the ability for the Intel + Windows platform to respond to user interaction dramatically. Though it will be most easily discernable with touch screen configurations, the same technology will apply to mouse based control. Intel has been oddly quiet about the inclusion of this feature with the new Windows 10 v10586 update and I can't quite understand why - the only reason might be questions about proper platform support for Speed Shift in the EFI of currently shipping systems.

Huawei have been demonstrating a fast-charging battery. During a battery conference in Japan over the weekend, the number one smartphone manufacture in China, Huawei showed off its new smartphone battery which is capable of being charged 10 times faster than current batteries on the market. They were advertising a 3000mAh lithium-ion battery that was capable of being charged to nearly 50% in just five minutes and a 600mAh battery that was capable of nearly 70% in just two minutes.

Back to NVIDIA, with Phoronix reporting on the Jetson TX1 board. As a recap, the NVIDIA Jetson TX1 is comprised of four ARM 64-bit Cortex-A57 CPU cores (max frequency of 1.91GHz) and four Cortex-A53 low-power cores, 4GB of LPDDR4 memory with 25.6GB/s of memory bandwidth, and has a 256-core Maxwell graphics processor capable of 1 TFLOP/s. The Tegra X1 is a very nice upgrade over the Jetson TK1 with the Tegra 1 predecessor that was 32-bit ARM and using a Kepler graphics processor.

The Oxford Dictionaries Word of the Year 2015 is.. an emoji. Not the word "emoji", but an actual specific emoji. That's right – for the first time ever, the Oxford Dictionaries Word of the Year is a pictograph, officially called the 'Face with Tears of Joy' emoji, though you may know it by other names.




Monday Night Reviews (0 Comments) (link)
Monday, 16-November-2015 21:15:51 (GMT +10) - by booj


Motherboards & CPUs:
ASUS Z170I PRO GAMING (LGA 1151) Motherboard on eTeknix.
Gigabyte Z170X-UD5 TH on TweakTown.
Intel Core i7-6700K Stock versus 4.8GHz Overclocked on ocaholic.

Storage:
Kingston USB 3.1 HyperX Savage 128GB on OCC.
Crucial BX200 960GB Solid State Drive on eTeknix.
Samsung USB 3.0 16GB and FIT 32GB Flash Drives on PureOverclock.
ASUSTOR AS1002T Network Attached Storage on APH Networks.

Audio:
G.SKILL Ripjaws SV710 Virtual 7.1 Headset on OCC.
Logitech G633 Artemis Spectrum RGB 7.1 Surround Sound Headset on Techgage.
Corsair VOID Stereo Gaming Headset on Madshrimps.
Ozone Blast 4HX PC Gaming Headset on eTeknix.
CM Storm Pitch Pro In-ear Headset on techPowerUp.

Input etc:
Logitech G633 Artemis Spectrum on Vortez.
Cooler Master Storm Quick Fire Rapid-i Mechanical Keyboard on APH Networks.
SteelSeries Rival 100 Mouse on Vortez.

Misc:
LiteHawk QUATTRO NEON Quadcopter on ModSynergy.
Phanteks Enthoo EVOLV ATX Chassis on TechnologyX.
ASUS MATRIX GTX 980Ti PLATINUM on Vortez.
DeepCool GamerStorm Assassin II CPU Cooler on NikKTech.
Google OnHub by TP-Link AC1900 Wireless Router on TweakTown.



One of the major differentiating features on modern motherboards is the included networking solution. Many of today's 'gaming' motherboards include the Killer NIC. Hot Hardware interview Rivet Networks, the owners of the Killer technologies to talk about the past, the present and the future of the Killer NIC.

Fallout 4 is generating a lot of internet hype. Guru3D take a look at how the game performs on the many tiers of modern hardware.

The NSW police are in trouble for what appears to be illegal surveillance of a private user's Facebook page. After four months of illegal police surveillance on a closed Facebook page, Rhys Liam Halvey was arrested and charged with three counts of using a carriage service to offend police and a further three counts of publishing an indecent article....But all six charges have now been withdrawn and dismissed. In ordering costs against police, Magistrate Brown described the conduct as "reprehensible" and the charges as "trivial."

Microsoft has rolled out Windows 10 for the Xbox One. Coverage on many sites including Anandtech. Today the New Xbox One Experience began rolling out, and with it comes a big change in not only the look and feel of the Xbox One's Dashboard, but it also brings Windows 10 to Microsoft's gaming console. The new update brings about a big shift in the user interface, as well as some very anticipated features.

Metamorphosis sent in an article from Arstechnica that shows the SteamOS still has some way to go to catch up to Windows 10 in terms of performance and efficiency. All that said, right now, it seems that choosing SteamOS over a Windows box means sacrificing a significant amount of performance on many (if not most) graphically intensive 3D games.

Users of Beats Music will need to take note that Apple will be shutting down the service on Nov 30th after acquiring it earlier for a cool $3 billion. Apple announced on Thursday that it would shut down Beats Music, a move that comes less than six months after the premiere of Apple Music. All Beats Music subscriptions will be canceled on Nov. 30, but those who move to Apple Music will quickly discover that the $10-a-month streaming alternative incorporates many of Beats' features.

This one goes firmly in the rumor category. Reports from China indicate that Intel may release a 10 core/20 thread processor for it's X99 platform. Interesting..

Astronomers have spotted what they believe to be the most distant object ever seen in our solar system. The dwarf planet, known for now simply as V774104, is more than 100 times farther from the sun than we are. Astronomers aren't sure what it's doing out there, but they're hoping follow-up studies of its orbit will teach them more.



Thanks to Matthew and Martin this week!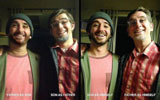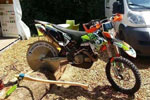 Friday Morning Reviews (0 Comments) (link)
Friday, 13-November-2015 10:09:12 (GMT +10) - by booj


Motherboards & CPUs:
ECS Z170 Claymore Motherboard on Legit Reviews.
MSI Z170I Pro Gaming AC on ocaholic.

Memory:
Kingston HyperX Fury DDR4-2666 16GB Memory Kit on OCIA.
G.SKILL Trident Z DDR4-3200 16GB Dual-Channel Memory Kit on TweakTown.
Patriot Viper 4 DDR4-3400 8GB Memory Kit on ThinkComputers.

Storage:
Zotac Premium Edition 240GB SATA III SSD on TweakTown.
4 TB Western Digital Blue Solid State Hybrid Drive (SSHD) on TechARP.
Inateck FD2008C USB Type-C External Drive Enclosure on Legit Reviews.
Zotac Premium Edition 240GB Solid State Drive on ThinkComputers.
QNAP TS-451+ & QTS 4.2 NAS on techPowerUp.
Kingston HyperX Predator M.2 PCIe G2 480GB SSD on NikKTech.
ADATA SP550 SATA III (120GB, 240GB & 480GB) SSD on TweakTown.

Input etc:
Rantopad FF Gaming Mouse and MAX Aluminum Pad on Madshrimps.
IOGear IKON Gaming Keyboard on OCC.
Zalman ZM-K700M keyboard on Guru3D.

Misc:
Noctua S Series CPU Cooler on PC Perspective.
Seasonic Platinum Series SS-1050W Snow Silent PSU on ocaholic.
NZXT GRID+ V2 Digital Fan Controller on Benchmark Reviews.
AMD R9 Nano 4GB (HBMv1) CrossFire on eTeknix.
ECS LIVA X2 Mini PC on Neoseeker.




Thursday Night (1 Comments) (link)
Thursday, 12-November-2015 23:52:36 (GMT +10) - by Agg


TechSpot have a Z170 mobo roundup (with USD pricing). Launched alongside new Skylake processors are accompanying motherboards using the Intel Z170 chipset that go from $100 right up to $500 for the Gigabyte Z170X-Gaming G1. Having that said, most capable Z170 motherboards can be had for around $200 to $250 and today we'll be looking at six options in this bracket.

Google meanwhile want to make their own chips, according to rumours, due to dissatisfaction with current providers for Android. The problems aren't just with Qualcomm. For a while, Nvidia was tipped to be Qualcomm's performance-oriented competitor. But the company couldn't make its chips small enough and cool enough for many smartphones, and couldn't secure design wins. Google visibly tried to buoy Nvidia up by using its K1 chip in the Nexus 9 tablet, but that didn't help.

Google have also unveiled TensorFlow. Today we're proud to announce the open source release of TensorFlow -- our second-generation machine learning system, specifically designed to correct these shortcomings. TensorFlow is general, flexible, portable, easy-to-use, and completely open source.

Phoronix looked at Intel Skylake graphics performance in Windows 10 vs Ubuntu. As it's been a while since my last Windows vs. Linux graphics comparison and haven't yet done such a comparison for Intel's latest-generation Skylake HD Graphics, the past few days I was running Windows 10 Pro x64 versus Ubuntu 15.10 graphics benchmarks with a Core i5 6600K sporting HD Graphics 530.

NASA is hiring astronauts! But you have to be a US citizen. Now that's just not cool. In anticipation of returning human spaceflight launches to American soil, and in preparation for the agency's journey to Mars, NASA announced it will soon begin accepting applications for the next class of astronaut candidates. With more human spacecraft in development in the United States today than at any other time in history, future astronauts will launch once again from the Space Coast of Florida on American-made commercial spacecraft, and carry out deep-space exploration missions that will advance a future human mission to Mars.



All original content copyright James Rolfe.
All rights reserved. No reproduction allowed without written permission.
Interested in advertising on OCAU? Contact us for info.

Recent Content


Thecus N5810PRO 5-Bay UPS NAS


Ainol Mini PC


Tile

Synology DiskStation DS415+


Silicon Power Mobile X20


Silicon Power USB Gift Pack


Google Chromecast