News Archives
Our news archive search is now powered by Google. You can search the main site or the guest-viewable forums. To search the entire forums, log in and use the forum search engine.

Search the main OCAU site with Google: Search OCAU Forums with Google:

View News : Last 7 Days, Last 14 Days, Last 30 Days.

View Monthly Archives.



Project Addison (1 Comments) (link)
Wednesday, 26-November-2014 03:51:04 (GMT +10) - by Agg


Slipperyskip has finished another impressive mini-PC, this time based on a 1940's Addison radio: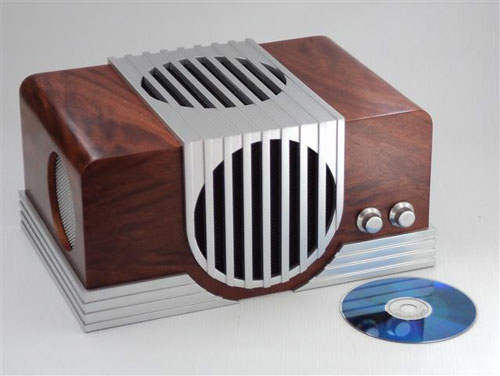 click for the worklog!






Wednesday Afternoon (3 Comments) (link)
Wednesday, 26-November-2014 03:44:14 (GMT +10) - by Agg


There's a new cybercrime reporting website for Australia. Cybercrime victims will be able to report criminals in real time following today's launch of a revolutionary new online system for all Australians – the Australian Cybercrime Online Reporting Network (the ACORN). The ACORN is a national policing initiative that will allow members of the public to easily and instantly report cases of cybercrime.

SilentPCReview have their latest quiet ATX gaming build guide. To help you do just that, we walk you go through the process of planning and building a mid/high-end gaming PC. You can find build guides on countless review sites, but being SPCR, we approach it with a heavy emphasis on noise-reduction.

AirQ pointed out some super spyware called Reign. Regin has been out in the digital wild since at least 2008, operates much like a back-door Trojan, and has been used against governments, internet providers, telecom companies, researchers, businesses, and private individuals, says Symantec. Regin affects Windows-based computers and operates in five stages, giving the attacker a "powerful framework for mass surveillance" and offers flexibility so attackers can customize the packages embedded within the malware. More info from Symantec here and Kaspersky here.

UNSW has made a packet from piracy fines. The University of NSW says it has issued 238 fines - estimated to total about $100,000 - to students illicitly downloading copyright infringing material such as movies and TV shows on its Wi-Fi network since 2008. UNSW told Fairfax Media on Thursday it made "no apology" for taking "strong action to discourage piracy, which is not only unlawful but unethical".

If your rectangular monitor bothers you, mpot noticed a new square one from EIZO. EIZO says that its new monitor is "wide all around". It's 1920 x 1920 pixel square resolution is said to offer 78 per cent more pixels than a traditional Full HD monitor. "The extended vertical space is convenient for displaying large amounts of information in long windows, reducing the need for excess scrolling and providing a more efficient view of data," the firm writes, attempting to persuade us of the square aspect EV2730Q monitor's utility value.

Mike sent in this video explaining the SR-71 linked last week. Veteran Blackbird pilot Richard Graham explains how the cockpit actually works in this fascinating video filmed inside the cockpit. Lots of technical words, but seeing him moving around inside that tight cockpit is really cool.




Wednesday Morning Reviews (0 Comments) (link)
Tuesday, 25-November-2014 13:30:48 (GMT +10) - by Agg


Motherboard & CPU:
MSI 970 Gaming motherboard on Guru3D.
Asus Maximus VII Impact on LanOC.
igabyte X99 Gaming G1 WiFi (LGA 2011-3) on eTeknix.

Audio Visual:
ASUS Strix Pro headset on OCaholic.
D-Link DNR-312L Network Video Recorder (NVR) on Tweaktown.
Noontec Zoro 2 HD Headset on HWHeaven.
LUXA2 Groovy Duo Wireless Speaker on BenchmarkReviews.

Cases:
Corsair Obsidian 250D on TechPowerUp.
Fractal Design Define R5 Mid-Tower on BenchmarkReviews.
Fractal Design Define R5 Mid-Tower on eTeknix.
Fractal Design Define R5 Silent Mid-Tower on PCPerspective.
NZXT H440 Razer Edition on ThinkComputers.
Fractal Design Define R5 Mid-Tower on ThinkComputers.
Raidmax Vortex V3 on OCaholic.

Storage:
Samsung M9T 2TB (2.5-inch) & Seagate SSHD 2TB on SilentPCReview.
Silicon Power Armor Series A30 USB 3.0 2TB Portable HDD on MadShrimps.
MX-Technology Secure Encryption USB 3.0 128GB on PureOC.
OWC Thunderbay 4 mini Thunderbolt 2 Enclosure on TheSSDReview.
Synology Diskstation DS115J 1-Bay NAS on eTeknix.
G.SKILL Phoenix Blade 480GB PCIe SSD on LegitReviews.

Portable & Prebuilt:
Lenovo Y70 Touch Laptop on TechSpot.
Gaming on the Grid with Nvidia's Shield Tablet on TechReport.

Cooling:
Antec Kuhler H2O 1250 Closed Loop Water Cooler on APHNetworks.
SilverStone Tundra TD02 AIO Liquid CPU Cooler on NikKTech.

Input Etc:
Corsair Gaming M65 RGB mouse on HWHeaven.
Tesoro Tizona Elite Mechanical Gaming Keyboard & Numberpad on eTeknix.
Func MS-2 Gaming Mouse on MadShrimps.

Video Cards:
Zotac GTX 980 AMP! Extreme Edition on HWHeaven.
EVGA GTX 980 Classified on HWAsylum.




Monday Midday Reviews (0 Comments) (link)
Monday, 24-November-2014 01:29:26 (GMT +10) - by Agg


Motherboard & CPU:
Biostar A68N-5000 on LanOC.
ASRock Fatal1ty X99M on OCaholic.
Biostar Hi-Fi Z97WE on TechWareLabs.
ASUS Maximus VII Impact on Vortez.
MSI B85M ECO on PureOC.
MSI X99S MPower on LanOC.
ASUS Z97-Pro Gamer on OCaholic.

Storage:
Crucial MX100 SSD on Vortez.
CalDigit T3 Thunderbolt 2 Triple-Drive RAID Array Storage Unit on Tweaktown.
Plextor M6e 256GB SSD on PCPerspective.

Input Etc:
Mad Catz S.T.R.I.K.E. M Wireless Mobile & PC Keyboard on eTeknix.
Cougar 700K Gaming Keyboard on OCaholic.
Corsair Gaming M65 RGB Gaming Mouse on LegitReviews.
Corsair Gaming M65 RGB game mouse on Guru3D.
Cooler Master Mizar Gaming Mouse on OCClub.

Networking:
D-Link DCS-2210 Full HD PoE Day/Night IP Network Camera on Tweaktown.
TRENDnet Powerline 500AV2 TPL-408E2K Network Adapter Kit on Tweaktown.
TRENDnet TPL-4052E 4-Port Powerline 500 AV Adapter on ModSynergy.

Audio Visual:
SuperTooth HD VOICE In-Car Speakerphone on NikKTech.
Transcend Drive Pro 200 Wi-Fi Car Video Recorder on Tweaktown.
thinksound On1 Headphones on APHNetworks.
SteelSeries Elite Prism Gaming Headset on Tweaktown.
Kingston HyperX Cloud Pro Gaming Headset on GamingNexus.

Portable & Prebuilt:
Nvidia Shield Tablet Android 5.0 Lollipop on eTeknix.
ECS LIVA White Edition 64GB Mini PC Kit on LegionHW.
ASRock Z97 M8 Barebones PC on TechPowerUp.
Lenovo N20p Touch Screnn Chromebook on HotHardware.

Video Cards:
MSI GTX 980 Gaming 4G on NeoSeeker.
ZOTAC GeForce GTX 970 AMP! Extreme Edition on Bjorn3D.

Cases:
In Win D Frame Mini Aluminum and Glass Mini-ITX on PCPerspective.
Be Quiet! Silent Base 800 on TechSpot.
Phanteks Enthoo EVOLV on OCClub.
be quiet! Silent Base 800 Mid-Tower on eTeknix.
IN WIN D-FRAME MINI on BenchmarkReviews.

Misc:
GAMDIAS Aegis USB hub, headphone stand and cable organiser on eTeknix.
Far Cry 4 Benchmarked: Graphics & CPU Performance on TechSpot.
Stanley FatMax LEDLISL 10W LED Lithium-Ion Spotlight on ModSynergy.
Finally light bulb's Tesla tech gives LEDs a worthy rival on Tech Report.
XFX XTS Series 1000W PSU on TechPowerUp.
Kingston HyperX Savage DDR3-2400 16GB Memory Kit on ThinkComputers.
Cooler Master Nepton 240M AIO CPU Cooler on LegitReviews.



Urgh, too hot today and got a couple of sick kiddies to take care of. But at least it's Friday..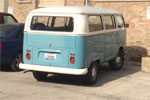 Thursday Morning (6 Comments) (link)
Wednesday, 19-November-2014 14:59:28 (GMT +10) - by Agg


NVIDIA have enabled the Multi-Frame Sampled Anti-Aliasing (MFAA) on their GTX 980 and GTX GPUs now, and PC Perspective checked it out. That changes today with the release of NVIDIA's 344.75 driver, the first to implement support for the new and potentially important anti-aliasing method. Before we dive into the results of our testing, both in performance and image quality, let's get a quick recap on what exactly MFAA is and how it works. Guru3D have their thoughts posted also.

Netflix are coming to Australia and New Zealand. The company has announced that internet-connected users in Australia and New Zealand will be able to subscribe to Netflix from March 2015, and they will gain access to a "curated selection" of movies and TV shows in high definition or even 4K where available. Discussion here.

But in the meantime, online piracy websites may be blocked in Australia. Websites that host or link to copyright infringing movies and TV shows could soon be blocked if cabinet approves a government submission to tackle online copyright infringement. Sources tell Fairfax Media Attorney-General George Brandis and Communications Minister Malcolm Turnbull are canvassing a range of options put forward in response to their online copyright infringement discussion paper released in late July and intend to present cabinet with their own submission before Christmas.

Tony Hawk rode a hoverboard. For real this time. Hendo's hover technology relies on magnets, which means the hoverboard can, for the time being, only hover over non-ferrous materials. When I first spoke to Greg and Jill, I apologized for not being a scientist before I began asking stupid questions like, "What does non-ferrous mean?" and "Why can't I ride it down the street?"

TechnologyX have a guide to 60 FPS vs 30 FPS. The fact that this is even being debated now, after so many years of both PC and console gaming co-existing seems strange, doesn't it? Well, the reason we're talking about this now is because with the latest generation of consoles many gamers were expecting to see console games that can rival even the most high-end PCs, in terms of graphical fidelity and technical capabilities.

If you're looking for a drone for Xmas, mpot spotted this guide to a few good ones. Chinese companies are pumping out truckloads of mini quads right now, and while they can't find their own way home, they can teach you the basics of how to fly a speedy four-propeller craft for under $100 even in a tiny apartment. They won't make cops nervous, and they're an absolute blast to fly around.

This sounds like the Olympics for Nerds: Microsoft Corp. and Certiport Inc., a Pearson VUE business, on Monday announced the dates for the 2015 Microsoft Office Specialist (MOS) World Championship, the most popular technology skills competition for Microsoft Office since its inception in 2002. The popular Microsoft Office competition is the only one endorsed by Microsoft, providing a platform for students to showcase their expert skills using Microsoft Office tools and gain the upper hand in today's competitive academic and professional marketplace.

Plane nerds meanwhile can make whooshing noises and pretend to push all the buttons in this SR-71 cockpit!




Thursday Morning Reviews (0 Comments) (link)
Wednesday, 19-November-2014 13:17:28 (GMT +10) - by Agg


Video Cards:
MSI GTX 980 Gaming 4G on Bjorn3D.
MSI GTX 970 Gaming 4G on OCClub.

Cases:
Thermaltake Core V51 Mid-Tower on BenchmarkReviews.
Enermax Thormax Giant Full Tower on PureOC.
be quiet! Silent Base 800 on TechPowerUp.

Portable & Prebuilt:
Sony Xperia Z3 Compact smartphone on MegaTechNews.
NVIDIA SHIELD Tablet Android Lollipop Update on HotHardware.
A first taste of Lollipop on Nvidia's Shield Tablet on TechReport.

Audio Visual:
AOC U2868PQU 4K UHD 28 inch LCD Monitor on NikKTech.
Steelseries Siberia V3 headset on OCaholic.

Input Etc:
Tesoro Tizona Mechanical Gaming Keyboard on OCClub.
ASUS ROG Gladius Gaming Mouse on BenchmarkReviews.
Aorus Thunder K7 Mechanical Keyboard, M7 MMO Mouse & P3X Mouse Pad on TechSpot.

Networking:
TRENDnet TPL-407E2K Powerline 500 AV Adapter Starter Kit on ModSynergy.
Actiontec ScreenBeam Mini2 WiDi Miracast Wi-Fi Adapter on Tweaktown.

Misc:
SensoGlove golf glove thingy on TechnologyX.
Corsair DDR4 16GB Vengeance LPX 2800C16 Memory Kit on MadShrimps.
Corsair Neutron XT 240GB SSD on Legitreviews.




Tuesday Afternoon Reviews (0 Comments) (link)
Tuesday, 18-November-2014 02:30:42 (GMT +10) - by Agg


Storage:
Western Digital Red Pro (WD4001FFSX) 4 TB HDD on TechARP.
QNAP TurboNAS TS-653 Pro NAS Server on NikKTech.
Corsair Neutron XT 256GB SATA SSD on PCPerspective.
Corsair Neutron Series XT SSD on TechReport.
Corsair Neutron XT SSD on Tweaktown.
Corsair Neutron XT SSD 240GB SSD on TheSSDReview.
Lexar Workflow multi card-reader on HWHeaven.

Motherboard & CPU:
Gigabyte Z97X-UD3H-BK on ThinkComputers.
Gigabyte-Z97X-UD3H on OCaholic.

Memory:
Kingston HyperX Predator DDR4 on HWHeaven.
I'M Intelligent Memory 16GB DDR3 UDIMM on Tweaktown.

Input Etc:
QPAD MK-70 keyboard on HWHeaven.
Mad Catz M.M.O. TE mouse on HWHeaven.

Audio Visual:
SteelSeries Siberia Elite Prism Gaming Headset on Futurelooks.
Noontec Zoro II HD Mobile Headphones on eTeknix.

Cooling:
Xigmatek Gaia II CPU Cooler on eTeknix.
Raijintek Morpheus VGA Cooler on HWAsylum.

Misc:
High Power Astro GD 1200W Fully Modular PSU on PCPerspective.
Corsair Carbide Series Air 240 case on TechReport.
Shuttle Barebone XH81 mini-PC on MadShrimps.
Sapphire Radeon R9 290X 8GB Vapor-X OC video card on Tweaktown.



Motherboard:
Biostar Hi-Fi Z97Z7 Motherboard on Modders Inc
MSI 970 Gaming Motherboard on PC Perspective
Supermicro X10DRG-Q (Intel C612) Workstation Motherboard on TweakTown
ASUS Crossblade Ranger (FM2+) Motherboard on eTeknix

Portable:
Acer Aspire Switch 10 Hybrid on Hot Hardware
Sony Xperia Z3 on Techspot

Cooling:
NZXT Kraken X31 140mm AIO CPU Cooler on TweakTown
Reeven Brontes RC-1001 on OCC
SilverStone FQ122, FW122, FW121 Cooling Fans on APH Networks
Deepcool Gamer Storm Maelstrom 120 on techPowerUp

Keyboard/Mouse:
ROCCAT Tyon Gaming Mouse on Ocaholic
Razer Blackwidow Ultimate Chroma on LanOC
Aorus Thunder M7 MMO Gaming Mouse on Modders Inc

Storage:
AMD Radeon R7 Series 240GB SSD on Legit Reviews
Western Digital Red Pro (WD4001FFSX) 4 TB Hard Disk Drive on Techarp

Misc:
Thermaltake London 550W Semi-Modular Power Supply on eTeknix
ASUS GeForce GTX 980 4GB STRIX OC Video Card on TweakTown
NZXT (Source) S340 Mid-Tower Chassis on TweakTown
MotoGP 14 (PS4) on Gaming Nexus
Corsair H2100 Wireless 7.1 Gaming Headset on Benchmark Reviews
ASUS GeForce GTX 980 4GB STRIX OC Video Card on TweakTown



Friday again! Bit of a scorcher out there..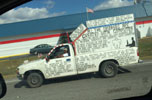 Friday Morning (3 Comments) (link)
Friday, 14-November-2014 00:29:54 (GMT +10) - by Agg


The Rosetta mission successfully landed their probe on the comet, although apparently after a 2-hour bounce it has ended up in a less than ideal position. It's alive and sending back photos which is pretty exciting. Discussion continues here.

A new study suggests violent video games might actually curb real-world violence, thanks AirQ. The results are in from the world's first long-term study into the consumption of violent media and its effect on real-life acts of violence. Not only did the study find zero link between the consumption of violent games and real-life violent acts, but violent games could actually be responsible for a decrease in youth violence.

Google have boosted the ACM A. M. Turing Award to one million USD. The new amount is four times its previous level. The cash award, which goes into effect for the 2014 ACM Turing Award to be announced early next year, reflects the escalating impact of computing on daily life through the innovations and technologies it enables. The new level is also intended to raise the Turing Award's visibility as the premier recognition of computer scientists and engineers who have made contributions of lasting and major technical importance to the computing field.

A recent survey has found support for a market-based approach to reducing online copyright violations. In other words, if stuff was more easily accessibly legally, people would be happy to not pirate it. A survey commissioned by telco industry group Communications Alliance has indiciated that most Australians believe any crackdown on piracy will fail and that making content available more easily through legal channels is key to reducing online copyright violations.

This weekend sees the 4th Lame Game Marathon, raising money for UNICEF. 24 hours of terrible games - Live - All to raise money for UNICEF. That's right, the Lame Game Marathon is back baby! Prepare for the return of lame games, shenanigans, prizes and... lame games. Discussion here.




Thursday Night Reviews (3 Comments) (link)
Thursday, 13-November-2014 12:56:53 (GMT +10) - by Agg


Cases:
BitFenix Prodigy M Blue on OCaholic.
Phanteks Enthoo EVOLV on BenchmarkReviews.
Fractal Design Core 3300 on OCClub.
Fractal Design Core 1100 Micro-ATX on PCPerspective.
SilverStone Fortress FT05 on Vortez.

Audio Visual:
Ultimate Ears BOOM Wireless Bluetooth Speaker on NikKTech.
netTALK DUO WiFi VOIP Phone on ModSynergy.

Storage:
GSKILL Phoenix Blade 480GB PCIe SSD on Guru3D.
Silicon Power Armor A80 2TB USB 3.0 Portable Hard Drive on NikKTech.
Seagate NAS Pro 4-Bay on Tweaktown.
Silicon Power Thunder T11 120 GB external Thunderbolt drive on TechPowerUp.
G.Skill Phoenix Blade 480GB PCIe SSD on PCPerspective.

Motherboard & CPU:
ASRock X99 OC Formula Motherboard Overview and Overclocking Guide on Tweaktown.
ASUS Z97-PRO LGA1150 Motherboard on SilentPCReview.
ASUS X99-A Intel Motherboard on BenchmarkReviews.
MSI Z97 Gaming 9 AC Motherboard on Techgage.
ASUS X99-E WS (Intel X99) Workstation Motherboard on Tweaktown.

Input Etc:
Tt eSPORTS Challenger Prime Gaming Keyboard on LegitReviews.
Logitech G402 Hyperion Fury FPS Gaming Mouse on ThinkComputers.
Speedlink KudosZ-9 & INVICTUS Core Gaming mouse+pad on OCaholic.
COUGAR 700M Aluminium Gaming Mouse on TechARP.

Cooling:
NZXT Kraken X41 140mm AIO CPU Cooler on Tweaktown.
NZXT GRID+ Fan Controller on ThinkComputers.

Misc:
ThL 5000 Smartphone on MadShrimps.
Corsair HXi Series 750W PSU on TechPowerUp.




Forum Projects (1 Comments) (link)
Wednesday, 12-November-2014 10:02:37 (GMT +10) - by Agg


Here's a few projects and reviews from people in the forums:










All original content copyright James Rolfe.
All rights reserved. No reproduction allowed without written permission.
Interested in advertising on OCAU? Contact us for info.


Recent Content


Google Chromecast


MyGica ATV510B Enjoy TV


Thecus N5550


SiliconDust HDHomeRun Dual


Intel Haswell on MSI Z87 MPOWER


Corsair AX860i PSU


Bauhn AMiD-9743G Android Tablet (3G, GPS)