News Archives
Our news archive search is now powered by Google. You can search the main site or the guest-viewable forums. To search the entire forums, log in and use the forum search engine.

Search the main OCAU site with Google: Search OCAU Forums with Google:

View News : Last 7 Days, Last 14 Days, Last 30 Days.

View Monthly Archives.


Audio:
Superlux HD668B Headphones on Benchmark Reviews
Tt eSPORTS SYBARIS Wired And Wireless Gaming Headset on NikkTech
Ozone Onda Pro Headset on Funky Kit

Keyboard & Mouse:
ThermalTake Level 10 M Hybrid Mouse on PureOverclock
Cooler Master Quick Fire Rapid-i Mechanical Keyboard on Madshrimps

Videocard:
HIS R9 280 IceQ X2 OC 3GB GDDR5 Video Card on Madshrimps
AMD Radeon R9 280X Round-up on Legion Hardware

Case:
Silverstone Raven RV 05 on ocaholic
Phanteks Enthoo Pro Full-Tower Case on Legit Reviews
BitFenix Shadow Mid-Tower Chassis on TweakTown
NZXT Phantom 240 Mid-Tower Chassis on TweakTown
Fractal Design Core 3500 Computer Case on Benchmark Reviews

Storage:
Patriot STELLAR 64GB USB/microUSB 3.0 OTG Flash Drive on Overclockers Club
Seagate Desktop HDD 5TB ST5000DX000 on TweakTown
Corsair Voyager Air 2 on HardwareHeaven
Toshiba Nearline MG04ACA500A 5TB SATA III HDD on Nikktech
Crucial MX100 512GB SSD on FunkyKit
SanDisk Extreme PRO 480GB SATA SSD on Custom PC Review
Kingston DataTraveler microDuo 32GB USB Flash Drive on APH Networks
Synology DS414j Budget-friendly 4-bay NAS Server on Madshrimps
OCZ RevoDrive 350 on Vortez
Samsung 845DC Pro SSD 800 Gigabyte on ocaholic
Western Digital Red 6TB NAS Consumer HDD on TweakTown
Lexar JumpDrive P10 64GB USB 3.0 Flash Drive on Funky Kit
Toshiba HG6 SSD Review (512GB) on Hardware Heaven
Crucial MX100 256GB SSD on TweakTown
Plextor M6S PX-256M6S 256GB SSD on Nikktech

Cooling:
Thermaltake NiC C5 CPU Cooler on Tech Powerup
Noctua redux Series on Vortez
Aerocool Air Force 120mm Fans on Funky Kit
Be Quiet! Dark Rock 3 CPU Cooler on NikkTech
Arctic Accelero Hybrid II-120 GPU Cooler on Techgage
Enermax Liqtech 120X AiO Liquid CPU Cooler on Think Computers

Powersupply:
SilverStone Strider Gold S ST85F-GS 850W Power Supply on APH Networks
Rosewill Capstone Modular 1000W on Tech Powerup

Tablet/Portable:
Xiaomi Mi Pad 7.9 Android Tablet on PC Perspective
LG G3 Mobile Phone on Techspot

Misc:
Kingston HyperX Impact 2x4GB DDR3-1600 1.35V Memory on Funky Kit
Valiant Hearts: The Great War PC Game on TweakTown



Catch of the Day have recently informed their customers to update their passwords after a security breach that happened 3 years ago. In a belated disclosure released late on Friday, daily deals website Catch of the Day sent a message to customers revealing it was hacked in May 2011 in an incident that revealed customer data, including passwords and credit card details.

Good news for Cyclists - Google Maps for mobile now lets cyclists avoid (or head for) the hills with an inbuilt elevation chart for each route entered. The update plots elevation against distance, allowing you to compare the amount of climbing you'll have to do. It shows multiple routes in the same search display, so you really can judge one against the others.

Electronic DNA perhaps could become the secure login of the future. Unique habits can be used to prove users' identity – but may also reveal if they are drunk, or have had sex, researchers say.

Public transport users in Sydney that use the Opal Card system may be getting watched and tracked by Transport NSW, with NSW Police having access on information on a users' travel history with a warrant. Transport NSW has now defended the practice, saying that it "may only disclose information to a law enforcement agency that is necessary for law enforcement purposes, for the investigation of an offence, for the enforcement of criminal law or to assist in locating a missing person".

Amazon has officially announced their Kindle Unlimited service, providing endless reading and listening for $9.99 a month. Dubbed a "Netflix for books" by our own Darrell Etherington, the service offers over 600,000 books for free reading on Kindle and Kindle-enabled devices as well as thousands of audiobooks from Audible.

Michael sent in this interesting read about how this person met with Sonic the Hedgehog creator Yuji Naka, and, showed and handed over an old pre-release Genesis ROM version of Sonic back to its creator. Naka looked happy. A few clicks later, and the file was on a USB drive, and then, in the hand of the father of Sonic. The early version of a classic game this man had worked on—one that had been illegally copied many years ago and distributed through illicit means since—was now back in the hands of its creator.

Sverker Johansson is responsible for writing over 2.7 million articles on Wikipedia over the last seven years, which works out to be 8.5% of all the content on the site. His claims to authorship are contested however, as they were created by a computer generated software algorithm, otherwise known as a bot. Johansson has named his Lsjbot.

A bit of useless information - if you fold a piece of paper in half 103 times, it will get as thick as the universe. The myth: You can't fold a paper in half more than eight times.* The reality: Given a paper large enough — and enough energy — you can fold it as many times as you want. The problem: If you fold it 103 times, the thickness of your paper will be larger than the observable Universe: 93 billion light-years.



Our thoughts are with those involved in the MH17 crash - discussion of that topic is underway here. If you're concerned about people who might have been on that flight you should try to contact them directly, but if you are unsuccessful in contacting them, DFAT has more info.

Thanks to gasman and t1mbot for pics submissions this week.











































Friday Afternoon Reviews (0 Comments) (link)
Friday, 18-July-2014 03:08:52 (GMT +10) - by Agg


Motherboard & CPU:
Haswell Devils Canyon Performance on HWAnalysis.
Biostar's Hi-Fi Z97WE on TechReport.
Intel Pentium G3258 On Linux on Phoronix.
ASRock Z97 OC Formula Preview on OCaholic.
Intel Pentium G3258 (Haswell) 20th Anniversary Edition CPU Performance on Tweaktown.

Audio Visual:
ASUS Essence STX II 7.1 Sound Card on Guru3D.
Asus PG278Q monitor on TFTCentral.
SB Inferno Gaming Headset on LanOC.
LOGiiX Blue Piston Chamber Bluetooth NFC Speaker on ModSynergy.

Portable & Prebuilt:
BlackBerry Q10 smartphone on TechnologyX.
EVGA Tegra NOTE 7 & ASUS Transformer Pad TF701T on NeoSeeker.
Shuttle Barebone DS81 on MadShrimps.
Maingear Rush Review With Radeon R9 295X2 CrossFire prebuilt PC on HotHardware.
Digital Storm Vanquish 2 Level 4 Desktop Gaming PC on Tweaktown.

Cases:
Phanteks Enthoo Pro Full-Tower on Tweaktown.
Aerocool Dead Silence DS200 Mid-Tower on eTeknix.
Spire Ridge 6602B on OCAholic.
Phanteks Enthoo Luxe on TechPowerUp.
Silverstone Raven 5 (RV05) on TechSpot.

Storage:
ALLONE Cloud Disk Drive 101 RAMDisk Review (32GB) on TheSSDReview.
ADATA SP610 512GB Versus Corsair Force LX 512GB on LegitReviews.
Intel DC P3700 800GB NVMe vs. Intel 730 Series SATA SSD RAID on Tweaktown.
Samsung 845DC PRO 400GB SATA SSD on CustomPCReview.
Corsair Flash Voyager GTX 128GB on Vortez.
Crucial MX100 512GB SSD on TechWareLabs.
QNAP TS-451 NAS on LegionHW.
Corsair Flash Voyager GTX 128GB USB 3.0 Flash Drive on Tweaktown.
Synology DS415Play 4-Bay NAS on eTeknix.
Corsair Flash Voyager GTX 128GB USB 3.0 Flash Drive on LegitReviews.
Kingston SSDNow mS200 240GB mSATA SSD on BigBruin.
Kingston MobileLite Wireless G2 Card Reader on BigBruin.

Power Supply:
Antec HCP-850 850W PSU on NikKTech.
BitFenix Fury 650G Power Supply on PureOC.

Input Etc:
Gamdias Hermes Cherry MX Blue Mechanical Gaming Keyboard on eTeknix.
GAMDIAS HERMES Essential GKB2000 Mechanical Keyboard on BenchmarkReviews.

Networking:
Linksys AC1200 MAX Wi-Fi Range Extender (RE6500) on HWHeaven.
Linksys WRT1900AC Dual Band Smart WiFi Wireless AC Router on LegitReviews.

Misc:
Sapphire Radeon R9 280 Dual-X 3GB video card on Techgage.
DeepCool Gabriel Low-Profile CPU Cooler on NikKTech.




Thursday Morning (1 Comments) (link)
Wednesday, 16-July-2014 15:17:06 (GMT +10) - by Agg


The Government has increased the technological power of spy agencies with new legislation. The bill modernises the way ASIO accesses computers - allowing one warrant for a computer to extend to all computers at a location and associated to the relevant person. The act will be amended such that the definition of "computer" in the Act includes all computers operating in a network. "Very frequently, people use innocent computers to attack other networks. We need the ability to track that attack, including through the innocent third party computer," ASIO Director-General David Irvine said. More here and a radio interview here. Discussion in this thread.

Team.AU have set another record, with the top single-GPU 3DMark03 score in the world. [Team.AU] July 2014 Benching Session SniperOZ, Bob(NZ) and youngpro benching at Lan Plus Plus event, WR LIVE! Benching with Gigabyte Z97 SOC Force, Antec 1300W PSU and MSI Lightning 290X.

Catalyst sent in this story about the Electoral Commission not releasing source code to their voting systems. The Australian Electoral Commission has refused a Senate order to reveal the underlying source code of the EasyCount software used to tabulate votes in upper house elections. A motion moved by Greens Senator Lee Rhiannon on 10 July directed Special Minister of State Michael Ronaldson to table the source code as well as correspondence between Ronaldson's office and the AEC relating to a freedom of information request for the source code.

If you're a fan of Weird Al, you're in for a treat - he's releasing 8 songs/videos in 8 days this month. Two of them are out already, and I particularly liked the second one. :) Discussion here. I should also mention there's been good news for Pink Floyd fans recently too, with discussion here, and even Monty Python fans.

However if you're an Orkut user, then there's bad news instead. Over the past decade, YouTube, Blogger and Google+ have taken off, with communities springing up in every corner of the world. Because the growth of these communities has outpaced Orkut's growth, we've decided to bid Orkut farewell (or, tchau). We'll be focusing our energy and resources on making these other social platforms as amazing as possible for everyone who uses them.



Audio:
LUXA2 GroovyW Bluetooth Speaker with Wireless Charging Station on Nikktech
Turtle Beach Ear Force Z SEVEN Gaming Headset on Legit Reviews
LOGiiX Blue Piston Bluetooth Speaker on ModSynergy

Case:
Antec Nineteen Hundred on Ocaholic
SilverStone Precision PS10 Computer Case on APH Networks

Storage:
SanDisk Wireless Flash Drive on Ocaholic
Thecus NAS 5550 Server on TechwareLabs
Synology DS415play NAS on Hardware Heaven
Corsair Voyager Air 2 on Vortez
Thecus N2310 NAS on Vortez
Teratrend TS432U 4-bay RAID Enclosure on Techgage
Silicon Power Slim S55 240GB SSD on Nikktech
Seagate Enterprise Capacity 6TB 3.5 HDD v4 on Overclockers Club

Motherboard/CPU:
Asus Z97-WS Motherboard on PC Perspective
AMD Athlon 5350 and Gigabyte GA-AM1M-S2H Motherboard on Benchmark Reviews

Videocard:
AMD FirePro W9100 vs NVIDIA Quadro K6000 on Hot Hardware
HIS R9 280 IceQ X2 on PureOverclock
MSI GTX 750 Ti OC TwinFrozr II Video Card on Futurelooks
PowerColor Devil 13 Dual GPU R9 290X on Guru3D

Misc:
BenQ XL2720Z 144Hz Full HD 27-inch LED Gaming Monitor on TweakTown
Steelseries Stratus Bluetooth iOS Mobile Gaming Controller on eTeknix
be quiet! Dark Rock Pro 3 CPU Cooler on ThinkComputers.org
Sony Cybershot DSC-QX10 Phone Camera on Velocity Reviews
TP-LINK AC1750 Wireless Dual Band Gigabit ADSL2+ Modem Router on Madshrimps
Canon EF 24-105 f/4L IS USM on Technologyx
Silverstone Nightjar 520W PSU on techPowerUp




Photography Gallery (1 Comments) (link)
Tuesday, 15-July-2014 07:42:03 (GMT +10) - by Agg


Here's a quick snapshot of what people are up to in our Photography Gallery forum.
















You can now relive the thrill of breaking into the Jurassic Park computer system. Jurassic Systems is an HTML5/JavaScript based recreation of the Irix and Macintosh environments featured in the original Jurassic Park film. In particular, it is a recreation of the scene in which Ray Arnold (Samuel Jackson) attempts to circumvent Dennis Nedry's (AKA Wayne Knight, AKA Newman) leet security on an old Irix desktop only to be taunted by an Elvis bodied Nedry. Thanks mpot

Feel like making some pretty ACSII art? mpot sent this web based drawing program using ASCII code.

This guy apparently got his hands on an Asrock ITX mobo second hand, that hasn't even been released yet. I have a motherboard that has been announced but isn't in stores yet, with the UEFI of a motherboard that hasn't even been announced yet. I have no idea why the dear Hardware Gods have given me this crystal ball view into the future, but I am here to share all the details with you.

Earlier this year, Chinese hackers broke into the computer networks of the U.S. Office of Personnel Management, with the intention of accessing the files of tens of thousands of federal employees who applied for top-secret security clearances. It is not yet clear how far the hackers penetrated the agency's systems, in which applicants for security clearances list their foreign contacts, previous jobs and personal information like past drug use.

Foxconn's human workers are getting replaced with Robots for the iPhone 6 assembly. Foxbots, which are currently in their final testing phase, run $20,000 to $25,000 a pop, with Foxconn planning to deploy at least 10,000 of them in its factories.

You can now use Google Street View technology to explore a cruise ship. Just a few clicks will have you virtually traversing the various decks of the Allure of the Seas. You can check out the Royal Promenade, a boulevard that runs almost the entire length of the ship, or Central Park, an outdoor park longer than a football field with over 12,000 live plants and trees.

Sniper spotted this deep sea ocean explorer, connected to 88km of internet cabling, and you can watch it's live stream here. Each spur runs to a node, which is best thought of as a giant underwater networking switch, where lower voltage power and data connectivity is doled out to NEPTUNE's secondary infrastructure of sensors and instrument platforms.

The Obama Administration has changed its mind over a plan to name pharmaceutical executive Phil Johnson as head of the U.S. Patent and Trademark Office. Johnson, a longtime attorney for Johnson & Johnson, was a controversial nominee in part because he helped lead opposition to a bipartisan bill, which died in May, that would have made it easier for companies to challenge bad patents and to seek legal fees from so-called "patent trolls."

Myce have reviewed Intel's DC P3700 1.6TB NVMe Enterprise SSD. NVMe, is a specification that allows a solid-state drive to make effective use of a high-speed Peripheral Component Interconnect Express bus in a computer.



Audio:
Audio-Technica ATH-AG1 Gaming Headset on Hardware Heaven
Creative Sound Blaster ZxR Sound Card on HotHardware

Motherboard:
Gigabyte Z97X-GAMING G1 WIFI-BK (Intel LGA 1150) on TechPowerUp
ASUS Z97 Gryphon Armor Edition (LGA 1150) Motherboard on eTeknix
ASRock FM2A88X Extreme6+ Motherboard on Benchmark Reviews

Cooling:
be quiet! Shadow Rock Slim CPU Cooler on eTeknix
Noctua NH-D15 CPU Cooler on APH Networks

Storage:
Strontium Nitro Plus 128GB U3 SDXC Memory Card on TweakTown
Vantec NexStar TX 2.5-inch USB 3.0 External Storage Enclosure on TweakTown
OCZ Vector 150 120GB on LanOC
SanDisk Extreme PRO Series SSD on Legit Reviews
LaCie Rugged USB 3.0 Thunderbolt 500GB External Storage SSD on TweakTown
Thecus N4800Eco 4-Bay NAS on eTeknix
QNAP TurboNAS TS-121 NAS Server on Nikktech
Transcend JetDrive Lite 330 64GB MacBook Expansion Memory Card on TweakTown

Keyboard/Mouse:
Rosewill RGB80 Keyboard on Techreport
SteelSeries Sensei Wireless Laser Gaming Mouse on TweakTown

Case:
Bitfenix Neos on ocaholic
Corsair Graphite 760T Full-Tower Windowed Case on PC Perspective
BitFenix Comrade M-ATX Chassis on eTeknix

Phone/Tablet:
ASUS MeMO Pad 7 on HotHardware
Motorola Moto G Smartphone on Hardware Secrets

Misc:
PAPAGO! Dashcam P2PRO 1080p on OCC
Roku 3 Streaming Media Player on OCModShop
GeIL DRAGON RAM 8GB 1600MHz Memory Kit on eTeknix
Shovel Knight 8-bit PC Game on TweakTown
Thermaltake ToughPower Grand TPG-0750M 750W Power Supply Unit on NikkTech
AMD Athlon 5350 on Vortez
Nvidia GeForce GTX Titan Black on Guru3D



Urgh, my Man Flu has returned with a vengeance. :( Thanks to Tony_L, Daniel and Walshy this week!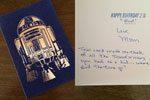 Friday Morning Reviews (0 Comments) (link)
Thursday, 10-July-2014 15:46:21 (GMT +10) - by Agg


Input Etc:
EVGA TORQ X10 Laser Gaming Mouse on Tweaktown.
Rosewill RGB80 Mechanical 16.8m Color Backlit Gaming Keyboard on Tweaktown.
Logitech G502 Proteus Core Tunable mouse on LegionHW.

Motherboard & CPU:
MSI Z97 XPower AC on OCAholic.
ASUS Z97-A Mainboard on XbitLabs.
BIOSTAR HI-FI Z97WE on HWHeaven.
AMD FX-9590 & FX-9370 on OCClub.

Cooling:
Deepcool Gamer Storm Maelstrom 240 CPU cooler on TechPowerUp.
Cooler Master Seidon 120XL Liquid Cooler on NeoSeeker.
XSPC DDC Photon 170 Reservoir/Pump Combo on PureOC.

Cases:
Rosewill Legacy W1 Mini-ITX on BenchmarkReviews.
SilentiumPC Aquarius X90 Mid-Tower on MadShrimps.
In Win S-Frame on TechPowerUp.
Raidmax Horus MX Micro ATX Tower on NikKTech.
NZXT Phantom 240 on NeoSeeker.
Thermaltake Urban T81 Full-Tower on Tweaktown.
DimasTech EasyXL Test Bench on Modders-Inc.

Storage:
SanDisk Extreme PRO 480 GB SSD on Guru3D.
Strontium Nitro Plus 64GB U3 MicroSDXC memory card on Tweaktown.
Plextor M6e Review: Solid State Drive for PCI Express on XbitLabs.
Intel SSD DC P3700 Enthusiast Report (800GB) on TheSSDReview.
Western Digital My Cloud Mirror on PCPerspective.
Thecus N5550 Network Attached Storage on Modders-Inc.
KingFast Encrypted USB Flash Drive on MadShrimps.
Lexar JumpDrive S33 32GB USB 3.0 Flash Drive on Tweaktown.

Portable & Prebuilt:
Kingston MobileLite Wireless G2 storage / router / battery on HWAsylum.
ASUS MeMO Pad 7 Tablet on LegitReviews.

Video Cards:
MSI R9 280 GAMING 3G on XbitLabs.
GeForce GTX 660 vs. GTX 750 Ti on OCAholic.
Gigabyte GTX 750 Ti Black Edition on OCAholic.
HIS Radeon R9 290X iPower IceQ X2 Turbo 4GB on Tweaktown.

Audio Visual:
D-Link DCH-M225 DLNA and AirPlay Wireless Audio Extender on Tweaktown.



Google now has a Video Quality Report page on Youtube, that suggests why your video might be buffering. More info also here on Gizmodo on how Australian ISPs are fairing in the results. The page also offers a comparison between other ISPs in your area, and it ranks providers as either "HD Verified," "Standard Definition," or "Lower Definition" based on the average performance they achieve on YouTube.

Data retention laws are still getting pushed on Australians with NSW Police Commissioner Andrew Scipione saying "Australians will have to sacrifice some of their privacy expectations in order to stay safe from terrorist attacks and criminal activity". Data retention laws would require internet service providers and telcos to collect and store information about their customers' internet habits in order to help identify potential security risks.

A group of teenagers from Warrnambool have set a world record for the longest time playing a racing game, by playing Mario Kart almost 36 hours straight, and I'd say its going to get broken pretty quickly. According to the official guidelines, only one person had to be playing at any one time and the team got a 10-minute break for every hour they played. Harry said they chose to all play at once and he even decided to save up his breaks, at one stage playing 15 hours straight so he could have a well-earned sleep.

A Samsung Factory has been robbed in Brazil, where $36 million worth of laptops, tablets and smartphones were stolen. Police are currently investigating and believe that the heist was an inside job due to the knowledge the robbers had of the location of the stolen electronics and the access they had to the factory.

VIA is coming back to the x86 processor industry, with it's new Isaiah II chip set to take on Intel Bay Trail and AMD Kabini. VIA is expected to launch the first chips based on Isaiah II in late-August, 2014. VIA is hedging its bets with efficient compact PCs, kiosks, and digital signage, with its new chip.

It may be worth holding off on any new car or electronics purchases, with Australia on the verge of signing a free trade agreement with Japan which is designed to provide Australia with "valuable preferential access" to Japan's $4.9 trillion economy. A delegation of the head of Japanese industrial giants Mitsubishi, Mitsui, Nippon Steel and NEC — whose companies' market capitalisation is nearly equal to the gross domestic product of Denmark will also arrive in Australia for the signing of the agreement and Mr Abbott has said it will lead to greater job opportunities in Australia.

Google AdWords will no longer accept ads that "promote graphic depictions of sexual acts". Some have speculated that the changes signal hard times ahead for the porn industry, as many companies such as PayPal, Amazon, and Chase Bank have started to disassociate themselves from clients who work in the adult entertainment industry.

A Bill Gates' backed foundation MicroCHIPs, currently have a wireless birth control implant chip in development. The team needs to figure out how to effectively encrypt the microchip to stop hackers from turning the baby switch on and off at whim.



All original content copyright James Rolfe.
All rights reserved. No reproduction allowed without written permission.
Interested in advertising on OCAU? Contact us for info.


Recent Content


MyGica ATV510B Enjoy TV


Thecus N5550


SiliconDust HDHomeRun Dual


Intel Haswell on MSI Z87 MPOWER


Corsair AX860i PSU


Bauhn AMiD-9743G Android Tablet (3G, GPS)


AMD Trinity A10-5800K & GIGABYTE F2A85X-UP4