News Archives
Our news archive search is now powered by Google. You can search the main site or the guest-viewable forums. To search the entire forums, log in and use the forum search engine.

Search the main OCAU site with Google: Search OCAU Forums with Google:

View News : Last 7 Days, Last 14 Days, Last 30 Days.

View Monthly Archives.



Monday Afternoon Reviews (0 Comments) (link)
Monday, 29-June-2015 14:35:39 (GMT +10) - by Agg


Cases:
Antec Signature S10 on SilentPCReview.
Phanteks Enthoo Evolv ITX Mini Tower on SilentPCReview.
Fractal Design Define S Tower on SilentPCReview.
Zalman Z11 Neo on SilentPCReview.
Corsair Carbide 500R on SilentPCReview.
Cooltek GT-04 on OCAholic.

Portable & Prebuilt:
Logic Supply ML100G-10 Fanless NUC PC on SilentPCReview.
Zotac ZBOX CI321 Fanless Nano PC on SilentPCReview.
Mlais M7 Smartphone on MadShrimps.
The Intel Atom x3 (SoFIA) Debuts In The JOI Phone 5 & JOI 7 Lite on TechARP.
Samsung Galaxy S6 Edge on LanOC.
Amazon Kindle Paperwhite (2015) on Techgage.

Power Supply:
Seasonic Snow Silent 750W on PCPerspective.
Enermax Triathlor Eco 650W 80 PLUS Bronze Power Supply on Tweaktown.

Storage:
ICYDOCK ExpressCage Two and Four Bay Drive Cages on Tweaktown.
Samsung PRO+ 64GB MicroSDXC Memory Card on Tweaktown.
Toshiba AL13SXB60EN 600GB SAS 12Gb/s HDD on NikKTech.
Synology DiskStation BeyondCloud Mirror 3TB on HotHardware.

Cooling:
Corsair Hydro Series H80i GT watercooler on TechPowerUp.
Scythe Ashura CPU cooler on OCClub.

Software:
Batman Arkham Knight Gaming Performance Benchmarked on LegitReviews.
Batman: Arkham Knight Benchmarked, Performance Review on TechSpot.

Misc:
PowerColor PCS+ AXR9 390X 8GB Video Card on LegitReviews.
Gigabyte X99-UD4P Haswell-E motherboard on SilentPCReview.




Goodwood Festival of Speed (0 Comments) (link)
Sunday, 28-June-2015 10:55:17 (GMT +10) - by Agg


This great motorsport event is underway this weekend - you can watch the live HD stream of it here. It's night-time in the UK at the moment but they're showing the events from yesterday, and will presumably resume the live coverage later in the day our time. I've thrown the stream at the Chromecast and it's an interesting thing to have burbling away on my office TV while I do other things. Discussion here in the Motorsport forum.



Bumper crop this week!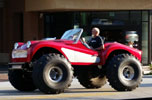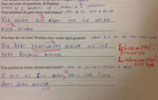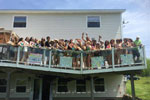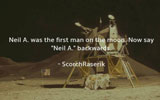 Friday Afternoon Reviews (0 Comments) (link)
Friday, 26-June-2015 13:30:58 (GMT +10) - by Agg


Video Cards:
ASUS Strix R7 370 DirectCU II OC 4GB on OCAholic.
MSI R9 380 Gaming 2G on LanOC.
EVGA GEFORCE GTX 970 on HWHeaven.

Audio Visual:
Tenvis IPROBOT 3 Wireless Network Camera on Tweaktown.
Harman Kardon NOVA Wireless Stereo Speaker System on NikKTech.

Networking:
D-Link DIR-890L/R AC3200 Ultra Performance Wi-Fi Router on Tweaktown.
Netgear Powerline 1200 Network Adapter on Tweaktown.

Input Etc:
Razer Firefly RGB Backlit Hard Gaming Mousepad on CustomPCReview.
Cougar 600K Mechanical Gaming Keyboard on Tweaktown.
Steelseries APEX M800 keyboard on OCAholic.

Cooling:
Cooler Master Geminii S524 VER.2 CPU Cooler on BenchmarkReviews.
Scythe Tatsumi CPU Cooler on ThinkComputers.

Storage:
Samsung EVO+ 64GB MicroSDXC Memory Card on Tweaktown.
Patriot Ignite M.2 SSD Review (480GB) - Single and RAID 0 Tested on TheSSDReview.

Portable & Prebuilt:
Zotac ZBOX CI321 nano Mini-PC on PCPerspective.



AMD have taken the wraps off their new high-end video card, the Radeon R9 Fury X. This card is based on the new Fiji GPU and is the first consumer product to feature HBM, a 4096-bit "High Bandwidth Memory" bus. Coverage on PC Perspective, Tech Report, HotHardware, TechPowerUp, HWHeaven, LegitReviews, Guru3D and Tweaktown.

Microsoft have clarified their earlier comments about Windows 10 being free for Windows Insider people. In short, it is, but only if you stay in the Windows Insider program and keep receiving the testing builds, with potentially associated problems. Updated info from Microsoft here, coverage here and here.

Meanwhile, the US Navy has paid a small fortune to stay on Windows XP. The Space and Naval Warfare Systems Command, which runs the Navy's communications and information networks, signed a US$9.1 million contract earlier this month for continued access to security patches for Windows XP, Office 2003, Exchange 2003 and Windows Server 2003. The entire contract could be worth up to $30.8 million and extend into 2017.

Tweaktown recently toured the GIGABYTE factory in Nanping. During Computex, I was offered a chance to go see how a motherboard is actually produced. GIGABYTE invited me and other media on a trip to see one of their three factories. We were bused off to the Nanping factory in Taiwan. To understand how a motherboard is made, it's important to understand what a motherboard is.

Optus are in hot water for divulging phone numbers to websites. As first flagged by a user on telco forum Whirlpool, when a user browses certain websites, Optus provides the customer's mobile phone number to the website operator where a "commercial relationship" exists. The practice, known as HTTP header enrichment, includes a mobile browser's phone number in the HTTP header of the website request. The process aims to streamline direct billing for customers.

Matt sends word that the new Doom trailer is being criticised for being too violent, and he agrees: I'm actually behind this one - not because I give 2 craps about violence in games, but because the vibe of doom for me was always more scary than violent. The demo seems to capitalize on violence for it's own sake rather than in the interests of any atmosphere.

Finally, a friend of mine has finished an awesome interactive book about space, after 18 months of working on it. It's aimed at educating kids but it's full of interesting stuff and lots of cool interactive sections to play around with. My 8yo son and I were involved in the testing phase and it has thumbs up from both of us. So if you have an iPad or Mac and you're interested in space, or if you have an inquisitive kid, find more info here and discussion here.



Videocard:
PowerColor PCS+ R9 390 8GB on Overclockers Club
Asus Strix R9 380 DirectCU II OC 2GB on Ocaholic
MSI R9 390X Gaming 8G on Vortez
Sapphire Radeon R9 280 Dual-X OC on ocinisde.de
EVGA GTX 980 Ti SC+ 6 GB on Tech Powerup

Keyboard/Mouse:
Logitech G910 Orion Spark Keyboard on LanOC Reviews
Razer Mamba Tournament Edition Mouse on Vortez
Matias Tactile Pro 4 Keyboard on Madshrimps

Storage:
Seagate Laptop SSHD 500GB Hybrid Hard Drive on APH Networks
ASUSTOR AS5008T NAS on Computing on Demand
Intel 750 PCIe SSD Review (400GB) on The SSD Review

Networking:
TP-Link Archer C9 AC1900 Wireless Dual Band Gigabit Router on eTeknix
Linksys AC1200 Amplify RE6700 Wi-Fi Range Extender on TweakTown

PSU:
Corsair RM750i power supply on Guru3D
Thermaltake ToughPower DPS G 1050W Power Supply Unit on NikKTech
Corsair RM750i 750W 80 PLUS Gold Power Supply on TweakTown
Seasonic Platinum SS-1200XP3 1200W PSU on Technology X
Corsair RMi Series 1000W PSU on Tech Powerup

Processor:
Intel Core i7-5775C Broadwell Processor on Legit Reviews
AMD A8 7650K APU on Technology X
Athlon X4 860K vs. Pentium G3258 on Techspot

Misc:
Tt eSPORTS Shock 3D 7.1 Gaming Headset on ThinkComputers.org
Dark Souls II: Scholar of the First Sin (PS4) on Gaming Nexus
Acer Aspire R 13 Convertible 2-in-1 Notebook on Hot Hardware
AeroCool Aero-1000 Mid-Tower Chassis on eTeknix




Site-Blocking Legislation Passed (21 Comments) (link)
Monday, 22-June-2015 23:15:44 (GMT +10) - by Agg


As expected, the Senate has passed the site-blocking legislation today. The Copyright Amendment (Online Infringement) Bill 2015, introduced into parliament by Communications Minister Malcolm Turnbull in March to curb online piracy of film and TV shows, passed with the Coalition and Labor's support 37-13. The Australian Greens opposed it, as did Senators David Leyonhjelm, Glenn Lazarus and Ricky Muir.

More on ZDNet: The legislation will allow rights holders to obtain court orders to block overseas websites, such as The Pirate Bay, that are found to contain copyright infringing material, or facilitate access to copyright infringing material.

Discussion continues in this thread.




Monday Afternoon (0 Comments) (link)
Monday, 22-June-2015 12:50:14 (GMT +10) - by Agg


A draft legal letter about Dallas Buyer's Club downloading has been uncovered. Check your mailboxes, pirates. You might be seeing something like this in there very soon if you pirated Dallas Buyer's Club. In case you've been living under a rock: the studio behind Dallas Buyers Club is on the warpath against Aussie pirates. After iiNet challenged Dallas Buyers Club's discovery process in court and lost, the court stipulated that the studio had to draft a copy of its letter of demand before a judge before it was sent out. More info here.

Telstra are killing off dialup for good. Telstra will retire its dial-up internet plans and migrate the last of its remaining customers by December this year. The telco's director of fixed broadband Stuart Bird today said customers still on a dial-up account would be contacted about migrating their services over the coming months, and would be able to keep their existing email addresses as part of the migration.

PC Perspective have been modding an EVGA GTX 970. The measure of a true modder is not in how powerful he can make his system by throwing money at it, but in how well he can innovate to make his components run better with what he or she has on hand. Some make artistic statements with their truly awe-inspiring cases, while others take the dremel and clamps to their beloved video cards in an attempt to eek out that last bit of performance. This article serves the later of the two. Don't get me wrong, the card will look nice once we're done with it, but the point here is to re-use components on hand where possible to minimize the cost while maximizing the performance (and sound) benefits.

A few people sent in this mind-bending article about neural networks and images. Artificial Neural Networks have spurred remarkable recent progress in image classification and speech recognition. But even though these are very useful tools based on well-known mathematical methods, we actually understand surprisingly little of why certain models work and others don't. So let's take a look at some simple techniques for peeking inside these networks.

Also impressive is this holographic Minecraft demo from Microsoft at E3. You can play Minecraft right on your wall, and then transfer it to another surface. You can manipulate the world using your voice and your hands. And of course, you can walk around and change your viewpoint whenever you'd like. You can zoom in, out, and around using your voice.

There's some concern about OS X and iOS flaws. The malicious proof-of-concept apps were approved by the Apple Store, which requires all qualifying submissions to treat every other app as untrusted. Despite the supposed vetting by Apple engineers, the researchers' apps were able to bypass sandboxing protections that are supposed to prevent one app from accessing the credentials, contacts, and other resources belonging to another app. Apple seem to have addressed the issues according to an update on that article.

Here's a funny video of Arnold Schwarzenegger pranking people at a waxworks museum. There's a few other good videos on Arnie's channel too.




Monday Midday Reviews (0 Comments) (link)
Monday, 22-June-2015 12:13:00 (GMT +10) - by Agg


Cooling:
be quiet! Dark Rock TF CPU Cooler on LegitReviews.
SilverStone Tundra TD03-E Closed Loop Water Cooler on APHNetworks.
Noctua NH-L9x65 CPU Cooler on BenchmarkReviews.

Video Cards:
MSI R7 370 GAMING 2G on NeoSeeker.
PowerColor Radeon R9 390X 8GB on OCAholic.
AMD Radeon R9 390X in CrossFire at 4K on Tweaktown.
SAPPHIRE Tri-X Radeon R9 390X 8GB on Tweaktown.
Sapphire Nitro R9 390 & Nitro R9 380 on LegitReviews.
MSI R9 390X Gaming 8 GB on TechPowerUp.
Gigabyte GTX 980 Ti G1 Gaming 6 GB on TechPowerUp.

Portable & Prebuilt:
Camera Shootout : ASUS ZenFone 2 Vs. Samsung Galaxy S6 & Apple iPhone 6 on TechARP.
Microsoft Surface 3 on HotHardware.
Blackview Zeta Smartphone on MadShrimps.

Motherboard & CPU:
ASRock X99 Extreme6/3.1 (Intel X99) on Tweaktown.
ASUS TUF X99 Sabertooth (LGA 2011-3) on eTeknix.

Storage:
Lexar JumpDrive P20 128GB USB 3.0 Flash Drive on Tweaktown.
Enermax Ultrabox EB311SC Storage Docking Station on Tweaktown.

Networking:
AVM FRITZ!Box 7490 AC1300 Gigabit Modem Router on NikKTech.
Comtrend PowerGrid 9172 Powerline 1200 Adapter on Tweaktown.
Eyefi Mobi 8GB wifi SD card for cameras on LanOC.

Misc:
TteSports Poseidon Z Forged Aluminium Mechanical Keyboard on eTeknix.
Gunnar Optiks SteelSeries Eyewear on PCGamers.
Fractal Design Define S Window Mid-Tower Chassis on Tweaktown.




Free Windows 10? (6 Comments) (link)
Sunday, 21-June-2015 11:11:47 (GMT +10) - by Agg


If, like me, you're building a new PC and wanting to get a legit Windows license, one current option is to download the free Windows 10 Insider Preview. It's a simple process to sign up to the Windows Insider program and download the ISO. More importantly, those preview installs will now be eligible for a free upgrade to a full Windows 10 license when it launches in late July. There's even a handy DVD/USB burning tool to get you going with a fresh install from the ISO. This is important for upgraders as well, because it means that if you were using an older, previously-ineligible version of Windows (anything before Windows 7) you can now get a free upgrade to a fully licensed copy of Windows 10. Update: Or maybe not, thanks becubed.

Windows 10 discussion continues in this thread.



Thanks to jjo and Sahie this week!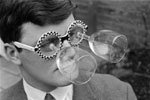 Friday Afternoon Reviews (0 Comments) (link)
Friday, 19-June-2015 14:28:38 (GMT +10) - by Agg


Motherboard & CPU:
Gigabyte X99-Gaming 5P on ThinkComputers.
AMD A10-7870K Godavari: RadeonSI Gallium3D vs. Catalyst Linux Drivers on Phoronix.

Video Cards:
Sapphire Nitro Radeon R9 390 8GB on PCPerspective.
Radeon R9 380 Review (MSI R9 380 Gaming 2G) on HWHeaven.
PowerColor PCS+ Radeon R9 390 8GB GDDR5 on HotHardware.
MSI R9 380 Gaming 2G on OCClub.
MSI R9-390 Gaming 8G on Bjorn3D.
MSI Radeon R9 390X Gaming 8G on Tweaktown.
MSI Radeon R9 390X Gaming 8G OC on Guru3D.
Sapphire Nitro R9 380 4GB on eTeknix.
HIS IceQ X² OC Radeon R9 390X, R9 390 & R9 380 on LegionHW.
Radeon R9 390X, R9 390 & R9 380 on TechSpot.
EVGA GTX 980Ti SC ACX 2.0 + on Bjorn3D.

Input Etc:
Cherry MX Board 6.0 keyboard on LanOC.
Tt eSport Theron Plus mouse on OCAholic.

Storage:
Akitio ThunderGo 1TB Thunderbolt Portable SSD on Tweaktown.
HyperX Savage SSD 240GB on Vortez.
OCZ Vector 180 480GB SSD on NikKTech.
Samsung's SM951 PCIe SSD on TechReport.
Synology BeyondCloud Mirror 6TB Consumer NAS on Tweaktown.
QNAP Turbo NAS TS-453 Pro 4-Bay Enthusiast and SMB NAS on eTeknix.

Cases:
Nox Xtreme Coolbay CX cube case on TechPowerUp.
NZXT Noctis 450 on Guru3D.

Misc:
Enermax Revolution X't 630W 80 PLUS Gold Power Supply on Tweaktown.
CompuLab's Fitlet Is A Very Tiny, Fanless, Linux PC With AMD A10 Micro on Phoronix.
Acer Predator XB270HU 27-inch 144Hz IPS G-Sync Gaming Monitor on Tweaktown.




Thursday Afternoon (1 Comments) (link)
Thursday, 18-June-2015 16:21:00 (GMT +10) - by Agg


Malcolm Turnbull says that VPN users are not the Government's concern. "This Australian could then — and this is widely done — purchase the content in the normal way with a credit card. The owner of the Australian rights to the content so acquired might well be quite unhappy about that, but they could take a remedy against the American site or the underlying owner of the rights. This bill does not apply to a site like this. It is not intended to apply to VPNs," Turnbull confirmed.

I always like to see Amigas in the news - this time there's one controlling heating for schools. All 19 schools covered by the authority depend on a nearly 30-year-old Commodore Amiga 2000 to automate their air conditioning and heating. It communicates to the other schools using a pokey 1,200 baud modem and a wireless radio so behind the times that it occasionally interferes with maintenance workers' walkie talkies. Oh, and a high school student wrote the necessary code -- if something goes wrong, the district has to contact the now middle-aged programmer and hope that he can fix it.

Samsung's Galaxy phones are apparently vulnerable to hacking via the keyboard software. The company said it only learned of the flaw on Tuesday, via the Journal article, and claims it "is not easy to exploit." A user must be connected to a compromised network, and access is possible only if the user's keyboard is conducting a language update.

A company called MX3D are aiming to 3D print a bridge over a canal in Amsterdam. To construct the bridge, 6-axis industrial robots will be used, each equipped with 3D printing hardware with the ability to "print metals, plastics, and combinations of materials in virtually any format." At least two of these 3D printing robots will be used, one beginning on each bank and then meeting in the middle, building the bridge in mid air.




Wednesday Evening Reviews (0 Comments) (link)
Wednesday, 17-June-2015 18:10:40 (GMT +10) - by Agg


Cases:
Phanteks Enthoo Evolv ATX on Modders-Inc.
Phanteks Enthoo Evolv mITX on PureOC.
NZXT Noctis 450 on OCAholic.

Audio Visual:
BRAVEN 805 Portable Bluetooth Speaker on Tweaktown.
Ozone Rage ST Gaming Headset on BenchmarkReviews.
SteelSeries Siberia V3 Gaming Headset on eTeknix.

Storage:
240 GB Kingston HyperX Savage SSD on TechARP.
Crucial MX200 500GB 3-Drive SSD RAID Report on Tweaktown.
Kingston HyperX Predator SHPM2280P2H/480G 480GB PCIe M.2 SSD on BigBruin.
240 GB HyperX Savage SSD on TechARP.
ADATA HD710A USB 3.0 Rugged Portable HDD For Mac on LegitReviews.
Lexar JumpDrive M20 Mobile USB 3.0 Flash Drive on MadShrimps.
Mushkin Reactor 512GB Solid State Drive on ThinkComputers.

Input Etc:
CHERRY MX Board 6.0 keyboard on Vortez.
Logitech MX Anywhere 2 Wireless Mouse on LegitReviews.
ROCCAT Ryos TKL Pro keyboard on Vortez.
COUGAR 500k Gaming Keyboard on NikKTech.
Massdrop Infinity Keyboard on LanOC.
Tesoro Excalibur Illuminated Mechanical Gaming Keyboard on Techgage.

Portable & Prebuilt:
ASRock VisionX 471D (Intel Haswell) Mini PC on Tweaktown.
Zotac CI321Nano Barebones System on eTeknix.
ZOTAC ZBOX P1320 Mini-PC on Vortez.
Apple MacBook 12-Inch (Early 2015) on HotHardware.
ASUS Zenbook UX305FA Laptop on LegitReviews.



All original content copyright James Rolfe.
All rights reserved. No reproduction allowed without written permission.
Interested in advertising on OCAU? Contact us for info.

Recent Content


Silicon Power USB Gift Pack


Google Chromecast


MyGica ATV510B Enjoy TV


Thecus N5550


SiliconDust HDHomeRun Dual


Intel Haswell on MSI Z87 MPOWER


Corsair AX860i PSU