News Archives
Our news archive search is now powered by Google. You can search the main site or the guest-viewable forums. To search the entire forums, log in and use the forum search engine.

Search the main OCAU site with Google: Search OCAU Forums with Google:

View News : Last 7 Days, Last 14 Days, Last 30 Days.

View Monthly Archives.



Wednesday Morning Reviews (0 Comments) (link)
Wednesday, 29-June-2016 08:37:51 (GMT +10) - by booj


Motherboards:
GIGABYTE X99-Phoenix SLI (Intel X99) on TweakTown.
Gigabyte X99 Designare EX on Hardware Asylum.

Graphics Cards:
MSI GTX 1070 Gaming X 8 GB on Techpowerup.
EVGA GeForce GTX 1080 SC Gaming ACX 3.0 on Legit Reviews.
MSI GeForce GTX 1070 Gaming X 8G on TweakTown.
NVIDIA GeForce GTX 1070 on TechGage.

Cases:
Thermaltake CORE P5 Open Air Mid Tower Case on Modders-Inc.
Fractal Design CORE 500 Mini-ITX Small Form Factor Chassis on TweakTown.
Raidmax Narwhal Midi Tower on NikKTech.
be quiet! Dark Base Pro 900 on Vortez.
Be Quiet! Dark Base 900 PRO on Guru3D.

Cooling:
Cryorig A40 AIO Water Cooler on OCinside.
Alphacool Eisbaer 240mm AIO Liquid CPU Cooler on Legit Reviews.
Alphacool Eisbaer 240 on techPowerUp.
Alphacool Eisbaer 240 Liquid CPU Cooler on NikKTech.

Input etc:
Corsair's K70 RGB Rapidfire gaming keyboard on The Tech Report.
Bloody B188 Light Strike Keyboard on Benchmark Reviews.
SteelSeries Rival 700 Gaming Mouse on Funky Kit.

Mobile and Laptops:
Razer Blade Stealth on Hot Hardware.
Acer Chromebook 14 on Techspot.
HTC 10 Smartphone on ThinkComputers.
Huawei MateBook on PC Perspective.

Misc:
Synology Diskstation DS416j NAS on OCC.
GELID ZenTree USB Charging Station on TechARP.
Intel Compute Stick on Anandtech.
Roam-e Flying Selfie Drone on CNET.
Razer ManO'War Wireless PC Gaming Headset on Madshrimps.




Space Festival in Melbourne (0 Comments) (link)
Tuesday, 28-June-2016 13:56:20 (GMT +10) - by Agg


I just happened across this - it looks like Melbourne's first Space Festival, the Final Frontier Festival is on from tomorrow (Wednesday) until Sunday. I don't have much more info so check out the website for details, but it looks like tomorrow might be some kind of free family day? Anyway, discussion in this thread.




Tuesday Afternoon (3 Comments) (link)
Tuesday, 28-June-2016 13:22:28 (GMT +10) - by Agg


Quake recently turned 20. Twenty years ago today, id Software released Quake. Following a multiplayer test that gave the world a first glimpse of the studio's new, cutting edge 3d engine, the full game arrived on June 22, 1996. Its bizarre mash-up of medieval architecture and crunchy, industrial weaponry didn't run through the sequels, which have focused on both singleplayer and multiplayer combat, and there hasn't been anything else quite like it in the two decades since release.

The "forced Windows 10 upgrade" jokes continue, but one woman took it seriously, took Microsoft to court and won. One $10,000 judgment against Microsoft isn't going to make a blip in the company's financial earnings or its overall Windows 10 trajectory. But it neatly caps a year of self-inflicted damage regarding Windows 10 and Microsoft's free upgrade. The repeated changes to Windows 10's upgrade policy, mandatory telemetry collection, and decisions to kill off patch notes and make all updates mandatory (plus the issues with UWP and gaming) have collectively left a bad taste in many users' mouths.

Boneburner noticed that Oculus have dropped DRM from their VR software. The Oculus team has reversed course on one of its most unpopular decisions since launching the Rift VR headset in April: headset-specific DRM. After weeks of playing cat-and-mouse to block the "Revive" workaround that translated the VR calls of Oculus games to work smoothly and seamlessly inside of the rival HTC Vive, Oculus quietly updated its hardware-specific runtime on Friday and removed all traces of that controversial DRM.

A learning humanoid robot has escaped its lab for a second time. Despite several rewrites of Promobot's artificial intelligence, the robot continued to move toward exits. "We have changed the AI system twice," Kivokurtsev told the Mirror. "So now I think we might have to dismantle it."

TechSpot compare six generations of GeForce graphics. With the release of Pascal the time has come to revisit history and see how 6 generations of Nvidia GeForce graphics cards compare. From Fermi-based GTX 480 to today's flagship, the GTX 1080, how much faster do you think today's cards are?

The concept of an Open Internet has been upheld in court. The idea of "net neutrality" and democracy of access was inherent in the 'Net's original design, said Jennifer Holt, a UCSB associate professor and researcher of digital media infrastructure policy. For providers like AT&T and Verizon, which had appealed the Federal Communications Commission's 2015 decision that Internet service providers (ISPs) delivered a public utility, a more profitable business model was to be able to "favor their own services, or allow them to collect higher fees for prioritized carriage," Holt was quoted in a UCSB press release.

This is from a year ago but I missed it the first time around - Sniper spotted that NASA have released thousands of Apollo Moon Mission photos onto Flickr. Recently, NASA uploaded just about every image captured by Apollo astronauts on lunar missions, which you can find on their Project Apollo Archive Flickr account. There are some 8,400 photographs in all at a resolution of 1800 dpi, and they're sorted by the roll of film they were on. Meanwhile we seem to have another mini Moon.

ArsTechnica report on Apple's new file system. Apple announced a new file system that will make its way into all of its OS variants (macOS, tvOS, iOS, watchOS) in the coming years. Media coverage to this point has been mostly breathless elongations of Apple's developer documentation. With a dearth of detail I decided to attend the presentation and Q&A with the APFS team at WWDC. Dominic Giampaolo and Eric Tamura, two members of the APFS team, gave an overview to a packed room; along with other members of the team, they patiently answered questions later in the day. With those data points and some first-hand usage I wanted to provide an overview and analysis both as a user of Apple-ecosystem products and as a long-time operating system and file system developer.

Here's a cool project, the Megaprocessor. The Megaprocessor is a micro-processor built large. Very large. Like all modern processors the Megaprocessor is built from transistors. It's just that instead of using teeny-weeny ones integrated on a silicon chip it uses discrete individual ones like those below. Thousands of them. And loads of LEDs.




Sunday Morning Reviews (0 Comments) (link)
Sunday, 26-June-2016 08:28:50 (GMT +10) - by booj


Graphics Cards:
VGA GTX 1080 FTW vs. the Founder's Edition & vs. the Fury X on BabelTechReviews.
Nvidia GeForce GTX 1080 on The Tech Report.
MSI GTX 1070 Gaming X 8G on LanOC Reviews.
GeForce GTX 1070 2-way SLI on Guru3D.

Storage:
Mushkin Triactor SSD Review (480GB) on The SSD Review.
Samsung Portable SSD T3 500GB USB 3.1 Gen 1 Drive on NikKTech.
Silicon Power S55 TLC 120GB and 240GB SSD on Madshrimps.
Crucial MX300 750GB Solid State Drive on ThinkComputers.
OCZ RD400 PCIe NVMe SSD on Benchmark Reviews.

Cases:
In Win 303 on ocaholic.
Phanteks Enthoo Evolv ATX Tempered Glass Edition on TechnologyX.

Input etc:
SteelSeries Apex M500 Mechanical Keyboard on APH Networks.
Logitech G502 Proteus Spectrum RGB Tunable Gaming Mouse on TweakTown.
Logitech G910 Orion Spark RGB Mechanical Gaming Keyboard on TweakTown.
ROCCAT SUORA on Vortez.
XSOUL XM8 Predator Gaming Mouse on Modders-Inc.
Thermaltake Poseidon Z RGB Mechanical Gaming Keyboard on Modders-Inc.

Notebooks:
Alienware 13 OLED Laptop on Hot Hardware.
Gigabyte P57W gaming laptop on The Tech Report.

Misc:
AVEXIR Raiden 32GB 2666MHz C15 DDR4 Memory Kit on Madshrimps.
Striker Pro Hitman Special Edition Headset (PC) (PS4) (WiiU) (XBO) on Gaming Nexus.
NEC MultiSync EA305WMi Professional Monitor With ControlSync on Hpt Hardware.
Samsung Galaxy J Series (2016) Hands-On Preview on Techarp.



Remember to enter our MSI contest, which closes today. Thanks to mpot and BM this week!











































MSI Contest - Closes Today! (1 Comments) (link)
Friday, 24-June-2016 13:21:46 (GMT +10) - by Agg


MSI are running a contest giving away two headsets here in the forums. It seems to be quite a short one, and the winner will be drawn today, so get your entries in ASAP!



click for the thread!






Thursday Morning Reviews (0 Comments) (link)
Thursday, 23-June-2016 07:24:57 (GMT +10) - by booj


Motherboards:
ASUS ROG STRIX X99 GAMING on TweakTown.
Gigabyte 990FX Gaming on Hardware Asylum.
GIGABYTE Z170X-Ultra Gaming on Vortez.

Graphics Cards:
NVIDIA GeForce GTX 1080 SLI on Techpowerup.
Nvidia GTX 1080 Founders Edition on LanOC Reviews.
MSI Gaming 3 and 4-way SLI Bridge Connector on OCC.

Storage:
Drobo 5N NAS on ocaholic.
Western Digital My Passport Wireless Pro 2TB on PC Perspective.
WD My Passport Wireless Pro on Legit Reviews.

Cases:
Cooler Master MasterBox 5 on Modders-Inc.
Cooler Master MasterBox 5[/URL] on TechnologyX.
Cooler Master MasterBox 5 First Look on APH Networks.

Keyboards & Mice:
COUGAR ATTACK X3 Keyboard on Techpowerup.
Tt eSports Ventus X Gaming Mouse on OCinside.
Cooler Master Devastator II on ThinkComputers.

Notebooks:
Lenovo ThinkPad X1 Tablet 2 in 1 on Hot Hardware.
Asus Chromebook Flip convertible on The Tech report.

Power Supplies:
be quiet! Dark Power Pro 11 750W on PC Perspective.
Corsair RM750X 750W on NikKTech.

Misc:
Linksys MAX-STREAM WUSB6100M AC600 Micro USB Wireless Adapter on TweakTown.
Corsair Void Hybrid Stereo Gaming Headset on TechnologyX.
DeepCool Captain 240 EX Liquid Cooler on Guru3D.
AVEXIR Raiden 32GB 2666MHz C15 DDR4 Memory Kit on Madshrimps.




Computex 2016 Coverage from windwithme (0 Comments) (link)
Wednesday, 22-June-2016 16:06:32 (GMT +10) - by Agg


Once again windwithme has posted a detailed photo-report of Computex 2016. Lots of photos of new shiny goodies, modded PCs and of course, the inevitable booth babes..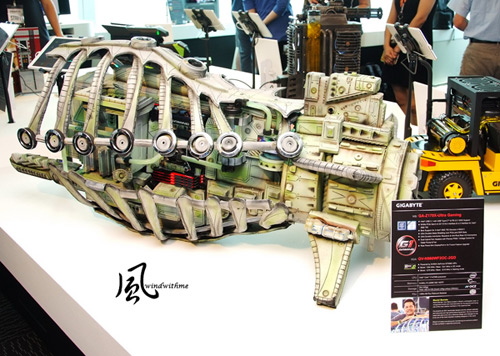 click for the thread!






Tuesday Afternoon (8 Comments) (link)
Tuesday, 21-June-2016 16:23:21 (GMT +10) - by Agg


There's a new world's fastest supercomputer, and once again it's in China. Notably though, it uses Chinese chip technology, not American. The previous fastest supercomputer, China's Tianhe-2, was built using US-made Intel processors. There were plans to upgrade the Tianhe-2's performance last year, but in April 2015 the US government placed an export ban on all high-performance computing chips to China. The Department of Commerce said that exporting such technology was "acting contrary" to American national security or foreign interests, and suggested that an earlier Chinese supercomputer — the Tianhe-1A — had been "used in nuclear explosive activities."

Meanwhile UC Davis have developed a 1000-core processor. Thanks to its ability to shut down individual cores, the chip can handle 115 billion instructions per second while using 0.7W of power. That's enough that you could run it off of a lone AA battery, folks. You aren't about to see mass production. The university had IBM manufacture the chip on a relatively ancient 32-nanometer process when the industry's newest processors are usually made using a smaller, more efficient 14nm technique.

This article reads like something of a conspiracy theory but sounds like it could be a big deal. Recent Intel x86 processors implement a secret, powerful control mechanism that runs on a separate chip that no one is allowed to audit or examine. When these are eventually compromised, they'll expose all affected systems to nearly unkillable, undetectable rootkit attacks. I've made it my mission to open up this system and make free, open replacements, before it's too late.

Techspot show us some weird keyboard layouts. There's no place like home row, am I right? We have all undoubtedly come a long way from typing our very first letters to the point it becomes second nature, but it's probably safe to say that many of us don't know much about what lies beyond the standard QWERTY keyboard. Well, there's so much more. Let's take a look at some popular and regional keyboard layouts.

SkyMaster noticed that Estonia are soon to get Europe's first 10Gbps residential network. Nokia and Estonia-based cable operator Starman have announced that they will deploy the first nationwide 10-gigabit residential network in Europe. The new Ethernet Passive Optical Network (10G EPON) – built by Nokia – is planned to enable Starman to "cost-effectively" deliver new ultra-broadband services to residential customers living in Estonia, Nokia said in a statement.

Meanwhile, in Australia, Delimiter are calling for a Royal Commission into the NBN, thanks SiliconAngel. The following is an open letter to Australia's politicians demanding a Royal Commission be held into the politically motivated destruction of the NBN project. If you agree: Sign this petition on Change.org, note your support in the comments below this article, and forward this letter to your political representatives.

FunkyKit have an interview with Roland Lim of Intel. We managed to interview and have a conversation with Roland Lim, the Regional Communications Manager, Intel Asia Pacific & Japan. We talk about the recent launch of Intel's Broadwell-E processor, the Intel Developer Forum – IDF, and the Intel Extreme Masters – Esports.

Some Computex stragglers: Gigabyte AORUS overview from TechARP, while FunkyKit cover the HWBOT World Tour and the Mod in Taiwan competition. Tech Report have also posted their full coverage. Now that we've had some time to shake off the jet lag and rub the afterimages of miles and miles of RGB LED glare from our eyes, we've sifted through our notes and the thousands of pictures we took while we were on the show floor to offer up a small slice of what it's like to walk among the acres of hardware on display from all over the world.




Tuesday Afternoon Reviews (0 Comments) (link)
Tuesday, 21-June-2016 14:27:02 (GMT +10) - by Agg


Portable & Prebuilt:
Dell XPS 13 Gold Edition on TheSSDReview.
ASRock DeskMini 110 Mini-STX Mini PC on Tweaktown.

Storage:
DataTraveler Vault Privacy 3.0 on BenchmarkReviews.
Intel 535 Series 240GB SSD on NikKTech.
Lexar High-Performance 200GB UHS-I MicroSD Memory Card on Tweaktown.

Cooling:
CRYORIG R1 Universal CPU Cooler on FunkyKit.
Raijintek Triton 280 Green/Red/Blue AIO Liquid Cooler on FunkyKit.

Misc:
LiteHawk QUATTRO NEON Quadcopter Drone on ModSynergy.
NVIDIA GeForce GTX 1070 On Linux: Testing With OpenGL, OpenCL, CUDA & Vulkan on Phoronix.
It's All Relative – An In-depth Look At Paradox's Stellaris game on Techgage.
FSP Hydro G 850W Power Supply on APHNetworks.
Tt eSPORTS COMMANDER COMBO Multi Light mouse and KB on Vortez.
Thermaltake Core X5 Cube Chassis on LegitReviews.




Sunday Morning Reviews (0 Comments) (link)
Sunday, 19-June-2016 07:32:24 (GMT +10) - by booj


Motherboards & CPUs:
ASRock Z170M OC Formula on Techpowerup.
Intel Core i7-6950X vs Core i7-5960X - 2D Performance on ocaholic.

Graphics Cards:
Gigabyte GeForce GTX 1080 G1 Gaming on Techspot.
ASUS ROG Strix GeForce GTX 1080 on Guru3D.
ASUS GTX 1080 Strix Gaming 8 GB on Techpowerup.
MSI GTX 1080 & GTX 1070 Gaming X 8G Overclocking on OCC.

Storage:
WD My Cloud Expert Series EX2100 8TB NAS Server on NikKTech.
Seagate NAS HDD ST8000VN0002 8TB Hard Drive on APH Networks.
Corsair Neutron XTi 480GB & 960GB SATA III SSD on TweakTown.
ICY DOCK ToughArmor MB991U3-1SB 2.5 Inch USB 3.0 Enclosure on BigBruin.
ADATA Premier SP550 120GB, 240GB and 480GB SSD on Legit Reviews.
Samsung Portable SSD T3 on ThinkComputers.
Crucial MX300 SSD on Vortez.

Input etc:
Tt eSPORTS Level 10 M Advanced Gaming Mouse on TweakTown.
Bloody B720 Light Strike Keyboard on Benchmark Reviews.
Corsair Lapdog keyboard tray on The Tech Report.
Ozone Neon 3K on ocaholic.

Cases:
SilverStone Redline RL05 Case on Hardware Asylum.
Thermaltake Core X31 Mid-Tower Chassis on TweakTown.

Cooling:
AMD Wraith Cooler Performance on FX-6350 Black Edition on Neoseeker.
Silverstone Argon Cooler Round Up on Hardware Asylum.

Systems:
GIGABYTE Aero 14 Gaming Laptop on Techarp.
Asrock DeskMini 110 on Legion Hardware.

Audio:
Antion Audio ModMic on LanOC Reviews.
Polk Audio T-Series Home Theater System on Gaming Nexus.
Creative Sound BlasterX H7 Gaming Headset on Madshrimps.
Antlion ModMic 4.0 Attachable Headphone Microphone on Techgage.
AntLion ModMic 4.0 Uni-directional with Mute on OCC.

Misc:
TP-LINK Smart Plug on Hardware Secrets.
Crucial Ballistix Elite 16GB 2666 DDR4 Memory Kit on Madshrimps.



Friday again! Now we've dug all the mud out of the shed, I hope the rain forecast for this weekend isn't too heavy..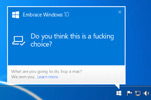 Thursday Afternoon (11 Comments) (link)
Thursday, 16-June-2016 16:45:31 (GMT +10) - by Agg


In a surprising move, Microsoft are going to acquire LinkedIn, for $26.2 billion. "The LinkedIn team has grown a fantastic business centered on connecting the world's professionals," Nadella said. "Together we can accelerate the growth of LinkedIn, as well as Microsoft Office 365 and Dynamics as we seek to empower every person and organization on the planet." Microsoft is planning to close its acquisition later this year, and the deal has been unanimously approved by the boards of directors of both companies.

Wired report on a new chip startup which will apparently transform the tech industry. This new chip will sit inside networking switches, hardware devices that play a fundamental role in directing traffic across the Internet. Switches shuttle data between the thousands upon thousands of computers operated by everyone from app makers like Google and Facebook to wireless providers like AT&T, and the Barefoot chip will change these devices in a significant way. The big difference is that anyone can program this chip. In other words, they can write software that changes what this chip does, much like anyone can write an app that changes what an iPhone does.

HWCanucks have a video touring a Gigabyte factory. While in Taipei, we were invited to visit one of Gigabyte's factories to see how motherboard are made. This glimpse into production, QC and packaging is a rare glimpse on how these components are made. Too bad we didn't see a production of something more high end like their new X99 Designare boards.

The CSIRO's Parkes radiotelescope has detected complex molecules, hinting at the possibility of life outside the solar system, thanks Sniper. The molecule, propylene oxide, is the most complex molecule found in space to date and is known as a chiral molecule meaning it has a mirror image of itself, much like we have a left and a right hand. Chiral molecules are essential to biology on Earth, but until now they hadn't been known to exist outside our own solar system.



All original content copyright James Rolfe.
All rights reserved. No reproduction allowed without written permission.
Interested in advertising on OCAU? Contact us for info.

Recent Content


Crucial BX200 SSD


ADATA SP550 240GB SSD


Lexar Jumpdrive M20i Flash Drive


Lexar Jumpdrive M20c Flash Drive


Thecus N5810PRO 5-Bay UPS NAS


Synology DS715


Ainol Mini PC