News Archives
Our news archive search is now powered by Google. You can search the main site or the guest-viewable forums. To search the entire forums, log in and use the forum search engine.

Search the main OCAU site with Google: Search OCAU Forums with Google:

View News : Last 7 Days, Last 14 Days, Last 30 Days.

View Monthly Archives.



ADATA Ultimate SU800 256GB SSD (2 Comments) (link)
Wednesday, 18-January-2017 12:33:20 (GMT +10) - by Agg


I've taken a quick look at a new SSD from ADATA - the "Ultimate SU800". It's one of the first drives to bring 3D NAND to market: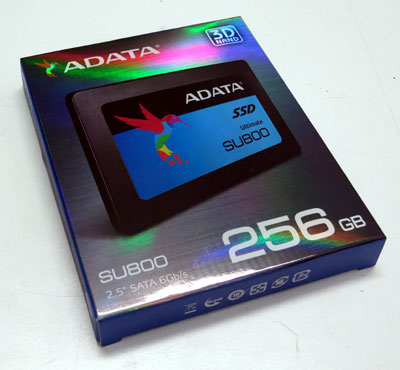 click for the review!






Tuesday Afternoon Reviews (0 Comments) (link)
Tuesday, 17-January-2017 13:44:53 (GMT +10) - by Agg


Cooling:
XFX Hard Swap LED Fans on LanOC.
Cooler Master MasterNotepal Maker Cooling Pad on MadShrimps.

Storage:
KingFast P600 120GB Portable SSD on MadShrimps.
Corsair Force MP500 480GB M.2 NVMe SSD on LegitReviews.
Intel DC P3520 2TB Enterprise PCIe NVMe SSD on Tweaktown.
Toshiba OCZ TL100 240GB Solid State Drive on APHNetworks.

Audio Visual:
Audioengine HD3 Premium Powered Desktop Speakers on CustomPCReview.
Sennheiser GSX 1000 amplifier on Vortez.

Input Etc:
Logitech G502 Proteus Spectrum Gaming Mouse on TechARP.
ROCCAT Suora FX Mechanical Keyboard on APHNetworks.
Corsair Scimitar Pro RGB mouse on OCAholic.

Crucial Ballistix Elite 3200 MHz DDR4 16 GB memory on TechPowerUp.
Seasonic PRIME Titanium Series Power Supplies on PCPerspective.
Antec GX1200 Chassis on FunkyKit.

Misc:
Ring Pro Doorbell on TechnologyX.
Amazon Echo on TechnologyX.
Canary Smart Home Security Device on NikKTech.
Oculus Rift VR Benching on BabelTechReviews.




Monday Afternoon (5 Comments) (link)
Monday, 16-January-2017 17:16:17 (GMT +10) - by Agg


A few places are reporting a USB exploit in Intel Skylake and Kaby Lake systems. This vulnerability allows attackers to bypass security mechanisms by using a debugging interface exploit, which allows attackers to install malicious code, rewrite firmware and even rewrite your system's BIOS. This bug affects any system with a Skylake CPU that has a debugging interface that is accessible via USB 3.0. What is most scary about this exploit is that it is currently undetectable using existing security tools. I'll chase up some more details for the next news post.

The FTC are suing D-Link for poor network security. The FTC is back again, this time suing D-Link for routers and video cameras that the company claimed were "easy to secure" and delivered "advanced network security," yet were about as secure as a kitten-guarded pillow fort. Like Asus, D-Link's hardware also frequently ships with easily-guessed default login credentials.

OCClub have a GTX 1070 Overclocking Guide. Now, start the Unigine Heaven benchmark in windowed mode so you can change the frequency while it is running. I generally use the Heaven benchmark as it's easy to run in windowed mode and artifacts are noticeable. Start with 100MHz OC and apply, then watch for any artifacts in the textures. These may be seen as flashing green, pink, or black textures. If none are present, push it up another 100MHz. Continue this until 400MHz.

HWSecrets report on the major companies at CES 2017, while ThinkComputers cover the case mods and builds seen there. CES is always a great place to find amazing PC Mods and Builds. CES is a place for many companies to showcase their new products and what better way to get attention to those products than to have them inside of a great mod or build. PC Modding has never been bigger and many companies actually commission modders to create builds for CES.




Saturday Evening Reviews (0 Comments) (link)
Saturday, 14-January-2017 17:31:15 (GMT +10) - by booj


Motherboards:
ASRock Z270 Gaming K6 Fatal1ty on Guru3D.
ASRock Z270 Extreme4 on TweakTown.
MSI Z170A Gaming Pro Carbon on Neoseeker.

Graphics Cards:
XFX RX 460 4GB Slim on LanOC Reviews.
XFX RX 480 8GB Hard Swap XXX on LanOC Reviews.

Storage:
Intel SSD DC P3520 Series NVMe PCIe Enterprise SSD on Hot Hardware.
MyDigitalSSD Boost 1TB USB 3.1 Gen 2 Portable SSD on TweakTown.
1TB WD Blue SSD (WDS100T1B0A) on TechARP.
G-Technology G-Drive SSD Slim USB-C on TweakTown.
Patriot Hellfire 480GB NVMe SSD on The Tech Report.
Vantec NexStar TX Enclosure and Dual-Bay Dock on TweakTown.
Mushkin Atom 128GB USB 3.0 Flash Drive on Funky Kit.

Cooling:
CRYORIG A80 all-in-one on techPowerUp.
Cooler Master MasterLiquid Maker 92 CPU Cooler on PC Perspective.
Hardware Labs Black Ice Nemesis GTR 360 Radiator on techPowerUp.

Networking:
Linksys WRT3200ACM Smart Wi-Fi Router on TweakTown.
Netgear Nighthawk X10 Wireless AD7200 Router on Hot Hardware.

Input etc:
Corsair Scimitar PRO RGB Optical MOBA/MMO Gaming Mouse on Madshrimps.
ROCCAT Skeltr Gaming Keyboard on Funky Kit.

Misc:
SoundPEATS Q11 Sport Bluetooth Headphones on NikKTech.



Thanks to danstoejam and t1mbot this week!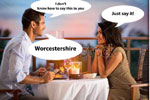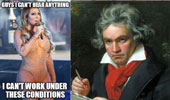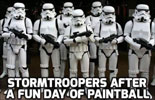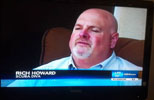 Interesting Forum Threads (0 Comments) (link)
Wednesday, 11-January-2017 16:07:19 (GMT +10) - by Agg


Here's a snapshot of what people are up to in the forums. Remember that OCAU has official Twitter, Facebook and Google+ pages - if you can follow or like us on those, it helps us keep you up to date.

Distant PC - Remote Control PC Starter in Overclocking & Hardware.
Kaby Lake/Skylake Overclocking, Info, Delid Guide and Owners thread in Intel Hardware.
AM4, 9xxx APU, and Ryzen Information Thread in AMD Hardware.
Arduino Beginner in Electronics & Electrics.
NSW - Tank (yep, 52 ton) guy looking for some assistance in Electronics & Electrics.
How hard is it for someone to crack a google password? in Networking, Telephony & Internet.
Complicated Parallel loop, need opinions in Extreme and Water Cooling.
6 SSD RAID 0 with Icy Dock ExpressCage MB326SP-B in Storage & Backup.
A parity/ecc program for photo storage? in Storage & Backup.
Next gen filesystems (ZFS, BtrFS, ReFS, APFS, etc) in Storage & Backup.
Ok who broke rsync at the ATO? in Business & Enterprise Computing.
Migrating from Hosted Exchange to O365? Built-in or Third Party? in Business & Enterprise Computing.
Retro Let's Play: FAQ inRetro & Arcade.
Scanline thread in Retro & Arcade.
Sonic's "Museum" - a PC from each generation - advice/suggestions needed! in Retro & Arcade.
Pointless Holiday Trivia in Holidays & Travel.
Around The World 2017 - Business Class on Frequent Flyer Points in Holidays & Travel.
MOVIE - Blade Runner 2049 (2017) in Entertainment.
TV - The Grand Tour in Entertainment.
Self-driving cars in Motoring.
All gamed out - age 32 in The Pub.
2017 self sacrifice poll in The Pub.
Haiku 2: Wordtastic Boogaloo - Aussie Edition in The Pub.




Wednesday Afternoon (0 Comments) (link)
Wednesday, 11-January-2017 15:09:40 (GMT +10) - by Agg


Yahoo's slow decline seems to have reached its inevitable conclusion, with Verizon buying it, changing its name to Altaba and getting rid of the CEO. After her company officially sells to Verizon, Yahoo CEO Marissa Mayer is stepping down from the board. It's been in the headlines for months that Yahoo is selling itself to the telecom giant for $4.8 billion. But actually, it's a little more complicated than that. Not all of the company is being sold, just Yahoo's consumer web business, which includes Yahoo Mail and Sports. Now the leftovers of the company after the Verizon sale have an official name: Altaba. Yahoo announced the news in an SEC filing on Monday.

With CES over, there's the usual "Best Of" coverage, from TechSpot and HotHardware. WindowsCentral meanwhile found the dumbest stuff. Tech Report have a news recap as well. Well, CES 2017 is over. We don't know if you were busy last week, but things were pretty crazy here at TR HQ. We doubled down on CES coverage and did our best to take a good look at all the hardware news that poured out from the show. Check out our full coverage below.

Also from CES, news that Razor's three-screen laptop prototypes have been stolen. Razer said the laptops had gone missing from its booth at the tech show on Sunday. The incident was being taken "very seriously", said chief executive Min-Liang Tan. A Razer spokesman said it was offering $25,000 (£20,600) for any "original information leading to the identification, arrest and conviction" of those allegedly involved in the crime.

There's free WiFi coming to Sydney buses, but people are concerned about privacy. ďAt this stage, the trial is ongoing and the outcome of the trial will determine any further roll-out to the rest of the transport network,Ē the spokesperson said. Buses equipped with the Catch technology are understood to be operating out of the Ryde, Waverley, Leichhardt and North Sydney depots. However, they are not designated to particular routes, meaning passengers across Sydney's bus network could have an opportunity to trial Catch, should they choose to do so.

MongoDB users should be aware of a new ransomware attack in the wild - thanks Skymaster. The attackers didnít need to bother with malware to gain access to the database or the information saved withinóthe door was wide open since these MongoDB installations used the default configuration, which allowed unauthenticated connections via port 27017. These databases were fully accessible from the internet, and anyone connecting via that port had full administrator rights to read, create, update, and delete records. Ouch.

LG are going all-in on WiFi for home gadgets, thanks metamorphosis. Now that phenomenon is reaching its logical endpoint: during the company's CES press conference today, LG marketing VP David VanderWaal says that "starting this year" all of LG's home appliances will feature "advanced Wi-Fi connectivity." One of the flagship appliances that will make good on this promise is the Smart Instaview Refrigerator, a webOS-powered Internet-connected fridge that among other things supports integration with Amazon's Alexa service.

That's all fine, until voice control goes haywire. A San Diego TV station sparked complaints this week Ė after an on-air report about a girl who ordered a dollhouse via her parents' Amazon Echo caused Echoes in viewers' homes to also attempt to order dollhouses. What kind of system just orders something without confirming the price?




Wednesday Afternoon Reviews (0 Comments) (link)
Wednesday, 11-January-2017 14:38:16 (GMT +10) - by Agg


Motherboard & CPU:
Intel Core i3-7350K Processor on LegitReviews.
ASUS ROG Maximus IX Hero on Vortez.
ASRock Z270 Extreme4 on HWSecrets.
MSI Z270 Gaming M7 on Tweaktown.
ASUS Prime Z270-A Launch Preview on PCPerspective.
AORUS Gigabyte Z270X - Gaming 7 on HWSecrets.

Portable & Prebuilt:
BIOSTAR RACING P1 SFF PC on Tweaktown.
Vernee Apollo Lite Smartphone OCInside.
The OPPO R9s Specifications & Hands-On Preview smartphone on TechARP.

Input Etc:
Cooler Master MasterMouse S on Vortez.
Kingston HyperX Alloy FPS Mechanical Keyboard on APHNetworks.

Cases:
NZXT Kraken 62 on Guru3D.
Nanoxia Project S ATX HTPC on Tweaktown.

Storage:
Samsung 960 PRO NVMe SSD on BenchmarkReviews.
Mushkin Reactor 512GB SSD on FunkyKit.

Misc:
D-Link DCS-5030L PTZ Wi-Fi Camera on Tweaktown.
G.Skill Trident Z 3200 MHz C14 32 GB memory on TechPowerUp.
Watch_Dogs 2 game on OCClub.




Monday Midday Reviews (2 Comments) (link)
Monday, 9-January-2017 11:56:51 (GMT +10) - by Agg


Motherboard & CPU:
Gigabyte Z270X GAMING 5 motherboard on Guru3D.
26-Way Intel/AMD CPU System Comparison With Ubuntu 16.10 + Linux 4.10 Kernel on Phoronix.
AMD Details AM4 Chipsets and Upcoming Motherboards on PCPerspective.

Video Cards:
The Complete AMD Vega GPU Architecture Tech Report on TechARP.
The AMD Radeon FreeSync 2 Tech Report on TechARP.

Portable & Prebuilt:
ASRock DeskMini 110 Mini-PC on HWSecrets.
The OPPO R9s Launch & Presentation on TechARP.
The 2017 Samsung Galaxy A Series Launch Coverage on TechARP.

Power Supply:
SilverStone SST-ST45SF 450W SFX on NikKTech.
CM V650 power supply on HWInsights.

Misc:
Mad Catz S.T.R.I.K.E. M Wireless Keyboard on MadShrimps.
ROCCAT Nyth Gaming Mouse on FunkyKit.
Phanteks Eclipse P400S Tempered Glass Edition case on APHNetworks.



2017! Welcome.. to the futuuurrreeee!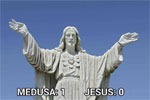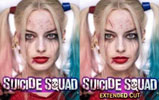 Friday Afternoon (6 Comments) (link)
Friday, 6-January-2017 13:52:15 (GMT +10) - by Agg


CES is underway in Las Vegas, and as usual there are lots of new product announcements. One of the big ones is AMD's Radeon Vega GPU architecture. But, to quote PC Perspective: Letís be clear: today does not mark the release of the Vega GPU or products based on Vega. In reality, we donít even know enough to make highly educated guesses about the performance without more details on the specific implementations. That being said, the information released by AMD today is interesting and shows that Vega will be much more than simply an increase in shader count over Polaris. More coverage on Tweaktown, Guru3D, Tech ARP, Tech Report, HotHardware and TechPowerUp. Discussion here.

Also from AMD, more info on their Ryzen CPU platform and the AM4 socket. From PC World: Both Ryzen and all of AMDís other new APUs fit into the same motherboard socket, AM4. (Hallelujah!) But those AM4 motherboards wonít all use the same chipset: A more affordable APU system might pair with a motherboard that has modest features, whereas a Ryzen-based PC is likely to require more robust technologies. To that end, AMDís releasing the X300 and X370 desktop chipsets for Ryzen systems. Tech Report have more info on the new offerings and looked in detail at Gigabyte's AM4 boards.

This is turning into an AMD-heavy post, but there's also new info about FreeSync 2, their new display technology standard. From Tech Report's coverage: To meet those high standards for ease of use, dynamic range, color reproduction, and input lag, AMD says FreeSync 2 monitors will have to support HDR and wide color gamuts by default, and they'll have to undergo a strict certification process. FreeSync 2 displays will also be required to have Low Framerate Compensation capability. Because of those stricter implementation requirements, FreeSync 2 won't replace the original FreeSync. More from Tweaktown, PC Perspective, TechARP and HotHardware.

Not to ignore Intel - they have a cool credit-card sized compute platform. The Intel Compute Card has all the elements of a full computer, including Intel SoC, memory, storage and wireless connectivity with flexible I/O options so hardware manufacturers can optimize for their particular solutions Ė from interactive refrigerators and smart kiosks to security cameras and IoT gateways. Device makers simply design a standard Intel Compute Card slot into their device and then utilize the best Intel Compute Card for their performance and price needs.

Razer meanwhile have a laptop with 3 screens. Each screen measures 17.3 inches with 4K resolution -- that's 12k total (11520 x 2160) viewing space. They slide out from the central lid chassis under their own power and autonomously position themselves to create a full 180-degree viewing area, powered by NVIDIA's Surround View technology, which enables programs to spread a single image across multiple monitors. All of the computer's wiring is internal so you won't have to worry about snagging power cords as the screens deploy.

Tweaktown look at using a NAS for surveillance. For as long as I have been reviewing NAS products, one thing I never really fooled around with was "Surveillance Station." Nearly every vendor has their version of it, included either as an app, sometimes preinstalled, and others just set it up as a recommended package. About a month ago, Synology contacted me and let me know they had put together a package they call their surveillance bundle; this includes cameras from Amcrest, IronWolf drives from Seagate, and a mid-range NAS solution, the DS416j.

French workers have won the right to disconnect - and ignore work emails outside work hours. On 1 January, an employment law will enter into force that obliges organisations with more than 50 workers to start negotiations to define the rights of employees to ignore their smartphones. Overuse of digital devices has been blamed for everything from burnout to sleeplessness as well as relationship problems, with many employees uncertain of when they can switch off.

But while you are at work, standing desks seem to be a popular choice - TechSpot have a starter guide, to get you up and, err, standing. It can be easy to talk yourself out of standing at a computer desk. Besides parting with your favorite chair, the price of most adjustable models can discourage many. Read on for a practical outlook on what you can expect from your first standing desk, whether you're building something yourself or having one shipped to your door.

Meanwhile, Australia continues to slide down the rankings in broadband speed. According to consumer site Finder.com.au, Australia fell four places year-on-year during the third quarter of 2016 in Akamaiís quarterly broadband rankings. This now places the nation behind Kenya, Romania and Thailand.




Friday Afternoon Reviews (0 Comments) (link)
Friday, 6-January-2017 13:51:32 (GMT +10) - by Agg


Motherboard & CPU:
GIGABYTE AORUS Z270X-Gaming 9 on Vortez.
ASUS Z270E STRIX Gaming on OCAholic.
ASRock Z270 Extreme4 (with Kaby Lake) on TechPowerUp.
ASUS TUF Z270 Mark I Motherboard on Guru3D.

Storage:
OWC miniStack 2TB USB 3.1 Gen 1 External Storage on Tweaktown.
QNAP TS-531X High-performance 5-bay NAS on MadShrimps.
Crucial MX300 Limited Edition 750GB 2.5" SSD on ModSynergy.

Cooling:
EKWB EK-XLC Predator 280 Pre-filled CPU Xpandable Liquid Cooling System on NikKTech.
Scythe Mugen 5 CPU Cooler on Modders-Inc.

Input Etc:
Corsair Scimitar PRO RGB mouse on Vortez.
Corsair Gaming SCIMITAR PRO RGB game mouse on Guru3D.

Misc:
Crucial Ballistix Tactical 32GB DDR4-3000 Memory Kit on FunkyKit.
Dell XPS 27 7760 All-In-One PC Review: 4K IPS Touch And Wired For Sound on HotHardware.
Sennheiser GSP 350 headset on Vortez.




Thursday Morning Reviews (0 Comments) (link)
Thursday, 5-January-2017 10:09:35 (GMT +10) - by Agg


Motherboard & CPU:
Intel Kaby Lake Core i7-7700K CPU on MadShrimps.
AORUS Z270X-Gaming 9 Motherboard on Tweaktown.
MSI Z270 Gaming Pro Carbon Preview on OCAholic.
Intel Core i7-7700K and Intel i5-7600K Kaby Lake Announced on HWSpot.
MSI Z270 XPOWER GAMING Titanium on Guru3D.
MSI Z270 Gaming Pro Carbon on NeoSeeker.
Qualcomm Snapdragon 835 Preview - Semi-custom Kryo 280, Adreno 540, 10nm FinFET on PCPerspective.
Intel Kaby Lake i7-7700K & i5-7600K Review on HWCanucks.
Intel Core i7-7700K vs 6700K: 22 Games, RX 480 & GTX 1080 on TechPowerUp.
Three Intel Z270 Platform Benchmarks That You Donít Want To Miss on LegitReviews.
Intel Core i7-7700K (91W): New Out-of-the-box Performance Champion on Anandtech.

Misc:
EZVIZ Mini Plus HD 1080p WiFi Home Security Camera on BigBruin.
MJX Bugs 3 Drone on ModSynergy.
Roccat Skeltr Smart Keyboard on BenchmarkReviews.
ADATA XPG SX930 - 240GB SSD on FunkyKit.
Rosewill Himars case on TechPowerUp.
Nvidia unveils its GTX 1050 and GTX 1050 Ti for laptops on TechReport.




Intel Kaby Lake processor and Z270 Motherboard reviews (2 Comments) (link)
Wednesday, 4-January-2017 07:57:57 (GMT +10) - by booj


This morning sees the launch of Intel's new 7th generation Core Processors and accompanying Z270 motherboards. Here's a list of reviews to check out with your morning coffee.

Processor reviews

Intel Core i7-7700K on Anandtech.
Intel Core i7-7700K & Core i5-7600K on Techspot.
Intel's Core i7-7700K 'Kaby Lake' CPU on The Tech Report.
Intel Core i7-7700K on PC Perspective.
Intel Kaby Lake Core i5-7600K & Core i7-7700K on Vortez.
Intel 7th Generation Core i7 7700K on OCC.
Intel Core i7-7700K "Kaby Lake" Processor on ThinkComputers.
Intel Kaby Lake Core i7-7700K Performance & Z270 Chipset Overview on Techgage.
Intel "Kaby Lake" 7700K CPU on TweakTown.
Intel Core i7-7700K Processor on Legit Reviews.
Intel Core i7-7700K And Z270 Chipset on Hot Hardware.
Core i5 7600K processor on Guru3D.
Core i7 7700K processor on Guru3D.

Motherboards:
ASRock Z270 Extreme 4 on Guru3D.

ASUS ROG Maximus IX Formula on TweakTown.
ASUS ROG Maximus IX Formula on Guru3D.
ASUS Prime Z270-A on Legit Reviews.
ASUS ROG STRIX Z270F Gaming on Vortez.

GIGABYTE AORUS Z270X-Gaming 7 on Vortez.
Gigabyte Aorus Z270X Gaming 5 on Hardware Asylum.
Gigabyte AORUS Z270X-Gaming 5 on Modders-Inc.
Gigabyte Aorus Z270X-Gaming 9 on Legit Reviews.
GIGABYTE AORUS Z270X-Gaming 5 on The Tech Report.
Gigabyte GA-Z270X Gaming 7 on Guru3D.

MSI Z270 GAMING PRO Carbon on Vortez.
MSI Z270 Gaming Pro Carbon on The Tech Report.
MSI Z270 GAMING Pro Carbon on Guru3D.

Discussion continues in this thread in our Intel x86 forum.




Tuesday Morning Reviews (0 Comments) (link)
Tuesday, 3-January-2017 06:20:16 (GMT +10) - by booj


Storage:
Corsair Force MP500 480GB SSD on Techspot.
ADATA Ultimate SU800 SATA III SSD on Tweaktown.
Crucial MX300 1050GB M.2 SSD on Funky Kit.

Input etc:
Razer Deathadder Elite on LanOC Reviews.
Corsair Harpoon RGB Gaming Mouse on Funky Kit.
Cherry MX-Board 3.0 Keyboard on Modders-Inc.

Notebooks & Portables:
Lenovo IdeaCentre RE Gaming Desktop And IdeaPad Y900 Gaming Notebook on Hot Hardware.
Lenovo Yoga 910 (Intel Kaby Lake) 2-in-1 Laptop on TweakTown.

Mini PCs:
BIOSTAR RACING P1 Mini-PC on techPowerUp.
Shuttle NC02U w/ Intel Celeron 3855U on techPowerUp.

Cooling:
NZXT Kraken X52 Liquid CPU Cooler on ThinkComputers.
NZXT Kraken X52 Closed Loop Water Cooler on APH Networks.

Misc:
Trackimo Car/Marine GPS Tracker on NikKTech.
ASUS Maximus VIII Impact Motherboard on PC Perspective.
Amped Wireless Apollo Pro Long Range HD Camera on TweakTown.
Cougar IMMERSA Stereo Gaming Headset on Madshrimps.
SilverStone ARM23BS Monitor Stand on APH Networks.
Amazon Echo Dot on Hardware Secrets.



See you in 2017! *drops mic*





































Friday Afternoon (0 Comments) (link)
Friday, 30-December-2016 14:01:07 (GMT +10) - by Agg


Cyber warfare is very much a real thing today, with President Obama responding to Russian cyber activity by expelling a number of Russian diplomats from the USA, among other sanctions. Today, I have ordered a number of actions in response to the Russian government's aggressive harassment of U.S. officials and cyber operations aimed at the U.S. election. These actions follow repeated private and public warnings that we have issued to the Russian government, and are a necessary and appropriate response to efforts to harm U.S. interests in violation of established international norms of behavior.

SK Hynix have another NAND fab on the way. SK Hynix has been expanding its NAND Flash manufacturing FAB in Cheongju since the completion of which in 2008. Plus, it starts to utilize the upper floor of the M14 to manufacture 3D NAND Flash from next year. Nevertheless, in order to grow further, it is important to secure production facilities in advance to deal with NAND Flash market growth to be led by 3D NAND solutions. Additionally, considering it takes more than 2 years normally to build a semiconductor FAB, the Company has determined to build the additional FAB as a result.

Meanwhile Qualcomm have been hit with a huge fine for patent licensing issues. South Korean regulators say that Qualcomm's patent-licensing methods violate Korean unfair competition laws, and the company must pay a fine of 1.03 trillion won, or about $850 million or £695 million. Qualcomm has said it will fight the massive fine in court.

Here's a cool in-depth look at Intel's groundbreaking 8008 processor. Intel's groundbreaking 8008 microprocessor was first produced 45 years ago.1 This chip, Intel's first 8-bit microprocessor, is the ancestor of the x86 processor family that you may be using right now. I couldn't find good die photos of the 8008, so I opened one up and took some detailed photographs. These new die photos are in this article, along with a discussion of the 8008's internal design. Discussion here in our Retro forum.

Android modders will be sad to hear of the demise of CyanogenMod. This isn't the disaster that losing Alan Rickman or Leonard Cohen was, but is a pretty sad development, as CyanogenMod brought a lot of old phones to life, especially those whose manufacturers refused to provide further Android updates for them.

Wired have five achievable security resolutions for the New Year. The challenge of protecting yourself can feel so overwhelming that it's tempting to give up on security altogether. There's no disputing that adding more protection to your life does require some work and inconvenience. But emphasis is on some. Just like locking your bike instead of simply leaning it against a tree, taking digital security precautions is slightly annoying but very doable. So do it!

Python fans will enjoy this Radio National interview with Eric Idle and John Cleese. When the Monty Python team came up with The Lumberjack Song, it was their first song. But over the years the role of music increased in the Python output on TV and film, and in live shows, and has since spawned musicals like Spamalot. Andrew Ford talked to Eric Idle and John Cleese about music and songs, getting the rhythm right and the joys of Roget's Thesaurus.




OCAU xenForo Test (7 Comments) (link)
Thursday, 29-December-2016 16:18:34 (GMT +10) - by Agg


OCAU will probably migrate to xenForo at some stage. There's a test install you can play with here:

https://xenforo.overclockers.com.au/

Feel free to sign up and look around, post messages, test it on mobile, etc. Please don't sign up using a username that you know belongs to someone else. Please do report any issues, or ask any questions, in this thread.




Thursday Morning (1 Comments) (link)
Thursday, 29-December-2016 10:32:54 (GMT +10) - by Agg


A couple of articles from EFA: firstly, they feel that blocking file-sharing websites won't stop illegal downloaders. Importantly, the court refused a request that the ISPs be required to ban new domains or IP addresses as they pop up (the "whack-a-mole" problem). This is a win for due process, because it ensures that the court maintains control over the process. But it also shows that this is largely a symbolic victory. The experience from overseas shows how easy it is for a site such as The Pirate Bay to change its address faster than courts can keep up.

They also caution about privacy issues with health trackers. The flow and movement of data is also creating more questions around consent and privacy. Many people remain unaware of where data is going and how it is then used. A recent draft report indicates 13% of Australians own a wearable device like the one Suzanne uses to track her running, walking and sleep. How many people know the well-being and location data these wearable devices collect travels back to the companies that sell them and is used in ways we know little about?

An interesting twist on all this is the potential for smart gadgets to assist law enforcement, although in this case Amazon refused to provide the data. Amazon's Echo devices and its virtual assistant are meant to help find answers by listening for your voice commands. However, police in Arkansas want to know if one of the gadgets overheard something that can help with a murder case. According to The Information, authorities in Bentonville issued a warrant for Amazon to hand over any audio or records from an Echo belonging to James Andrew Bates. Bates is set to go to trial for first-degree murder for the death of Victor Collins next year.

Closer to home, people are concerned that relaxed data retention laws could lead to the data being used in civil cases. Internet law expert John Selby, of Maquarie University, said the review raised the possibility that data retention laws, initially justified on national security grounds, could grow to include measures well beyond their original intent. "Such provisions may have seen even stronger public resistance to the law if they had been included at the time," Dr Selby said.

Simon sent word that Steam have been fined $3M for failing to honour warranty requirements in Australia. A court found in May that Steam's website breached Australian Consumer Law because it stated consumers were not entitled to a refund and had no access to minimum quality guarantees. Steam must now introduce a compliance program and place an notice in size 14 type on its Australia website informing consumers about their rights.

Intel's new Kaby Lake processors seem to be overclocking friendly - although liquid nitrogen was used to really push this one. The highest performing Kaby Lake processor Intel currently plans to offer is the Core i7-7700K. It runs at a stock clock speed of 4.2GHz, with Turbo increasing that to 4.5GHz. That's impressive, but as HotHardware reports, Russian website OCLab (translated) managed to get hold of a 7700K and decided to see what it could really do.

Today's timewaster is from Callan: an online spirograph!




Thursday Morning Reviews (0 Comments) (link)
Thursday, 29-December-2016 10:00:08 (GMT +10) - by Agg


Cases:
Spire PowerCube 715 micro ATX Chassis on FunkyKit.
Raijintek Styx on TechPowerUp.
SilverStone Kublai KL07 Silent Case on HWAsylum.

Video Cards:
Zotac GeForce GTX 1050 Ti Mini (4GB GDDR5) on FunkyKit.
Inno3D iChill X3 GeForce GTX 1080 Review (8GB GDDR5X) on FunkyKit.

Portable & Prebuilt:
MSI GT73VR Titan Pro gaming laptop on TechSpot.
Gigabyte BRIX Gaming UHD Review With Teardown And Rebuild Action on HotHardware.

Storage:
OLALA iDisk ID100 64GB USB 3.0 Flash Drive on APHNetworks.
Samsung SSD 960 Pro 1 TB M.2 NVMe on OCInside.
MyDigitalSSD BOOST 1TB External SSD on BenchmarkReviews.

Misc:
Seagate 512GB SSD Game Drive for Xbox on Tweaktown.
Mod-One Case Feet Overview on Modders-Inc.
Rosewill RMS-16003 Dual Monitor Desk Mount on ThinkComputers.
Shadow Warrior 2 Performance Analysis on OCClub.
Linksys WRT3200ACM AC3200 MU-MIMO Gigabit Wi-Fi Router on MadShrimps.
Edifier R980T Powered Bookshelf Speaker System on NikKTech.
ASUS X99-A II Motherboard on PCPerspective.
ROCCAT Suora FX Gaming Keyboard on MadShrimps.



Storage:
Crucial MX300 M.2 525GB SSD on Madshrimps
Corsair Force MP500 480GB M2 SSD on Guru3D
Corsair Force MP500 480GB M.2 NVMe SSD on Legit Reviews
Samsung 750 EVO Full Capacity Roundup on PC Perspective
Lexar Professional 512GB SDXC UHS-I Memory Card on TweakTown
Seagate Backup Plus 5TB USB 3.0 Portable Hard Drive on NikKTech

Cooling:
Corsair HD120 RGB LED High Performance 120mm PWM Fan on FunkyKit
REEVEN BRONTES RC-1001b CPU Cooler on TweakTown
Thermaltake Pacific W3 CPU Water Block on FunkyKit
Thermalright Le Grand Macho RT CPU Cooler on TweakTown

RAM:
Crucial Ballistix Tactical DDR4-3000 32GB Memory Kit on ThinkComputers.org
Team Group T-Force Night Hawk 3000 MHz DDR4 on Tech Powerup

Portable & Prebuit:
Cybertron CLX Ra System on Hot Hardware
Zotac's Zbox Magnus EN1070 mini-PC on Tech Report
Kaby Lake Core i7-7500U Versus Skylake Core i7-6500U on Legit Reviews
AVADirect Avant Mini Cube Gaming PC on Custom PC Review
The Flash Plus 2 Smartphone on TechARP

Mouse:
Ozone Exon F60 Origen Optical Gaming Mouse on FunkyKit
Cooler Master MasterKeys Pro M Mechanical Keyboard on APH Networks

Videocard:
NVIDIA Titan X (Pascal) on ocaholic
The RX 480 vs. the 290X vs. the GTX 1060 on BabelTech Reviews
Quadro P6000 And P5000 on Hot Hardware

Misc:
Arozzi Arena Gaming Desk on LanOC
SilverStone Strider Platinum 1000W Power Supply on PC Perspective
Caselabs Bullet BH7 Gaming Chassis on LanOC
SteelSeries Arctis 3 Headphones on Vortez



Thanks to Dan, BM and mpot this week! As usual at this time of year the news page will quieten down as holidays and family time takes over. I hope you have a Merry Xmas and a Happy New Year. Thanks for being part of OCAU in 2016, and here's to a great 2017! :)









































Wednesday Afternoon (3 Comments) (link)
Wednesday, 21-December-2016 15:04:34 (GMT +10) - by Agg


PlayerAttack have posted their thoughts on the Aussie Pirate Bay ban and some possible collateral damage. So the only real solution is to block a website by its IP address, and this is where everything falls apart. Today, as I mentioned, ThePirateBay uses a third party CDN, and has an IP address that is assigned to Cloudflare. Cloudflare, like most CDNs, shares its IP addresses among customers, so banning the IP for ThePirateBay may also impact some of Cloudflare's other users – and these aren't trivial. These are customers like Cisco, one of the world's largest IT hardware providers, and the NASDAQ stock exchange. 46% of all internet traffic is web traffic and a large amount of that web traffic comes from CDNs.

Meanwhile, CIO wonder if site blocking will stop pirates in Australia. I haven't read the article, but spoiler: no. Moreover, the researchers suggest that the continuing difficulty Australians meet when trying to access the latest films and television programmes through legal channels is likely to see illegal streaming rates remain relatively high in Australia. "But without legitimate means of access, consumers feel they have no choice but to download the content illegally," they said.

A few people sent word that NBN Co have changed how they inform people about NBN availability - now giving less info. NBN Co has abandoned the three-year construction plan it pledged to update every quarter in favour of an address checker web function which removes mention of the type of fixed-line technology end users will receive.

Telstra meanwhile have a secret testing lab. Launched in the early 1980s, the lab began testing mobile devices in 1993 when Telstra launched Australia's first digital mobile network, 2G, and it hasn't looked back. In 2015, tests on more than 60 new mobile devices and at least 200 software updates were conducted. This is serious business. And mistakes are costly. Mistakes including a massive outage that wreaked havoc on 8 million consumers in March this year.

eTeknix report on a year with NVMe RAID 0 in a real-world setup. There are a lot of misconception and some right information out there when it comes to the combination of solid state drives with RAID setups and what better way is there to get to the root of them than to create a real world test setup and find out. I have been running this setup for a year now and it is time to take a closer look at how well the two drives in my setup have performed.

TechSpot are getting retro with their best 3Dfx Glide games. Having a specialized 3d API was arguably both the highlight and the downfall for pioneer 3Dfx. The Glide API combined with Voodoo hardware truly enhanced the gaming experience. If you are old enough, odds are you owned a 3Dfx card and played some of these games. Let us take you a trip down memory lane and remember some of the best.

Also from the "Memory Lane" department (courtesy of BlueRaven) is this 1984 DAK Electronics catalogue. The catalogue features an awesome collection of very Retro gear with an hilariously enthusiastic write-up for each one. Hifi, computer equipment, telephony and general gadgetry all included.

Today's timewaster is Radio Garden from BurningFeetMan. Tune in to radio stations nearby or across the world! Very cool.




Wednesday Afternoon Reviews (0 Comments) (link)
Wednesday, 21-December-2016 14:40:43 (GMT +10) - by Agg


Audio Visual:
HyperX's Cloud Stinger headset on Tech Report.
SteelSeries Arctis 5 Gaming Headset on FunkyKit.

Portable & Prebuilt:
ZOTAC GeForce GTX 1050 Ti MINI on Guru3D.
ASUS ZenFone 3 (ZE552KL) Smartphone on TechARP.
MSI GS63VR 6RF Stealth Pro laptop on TechSpot.
GIGABYTE BRIX BKi5A-7200 (Kaby Lake) Mini PC on Tweaktown.
Gigabyte's P57X v6 gaming notebook on TechReport.
Lenovo IdeaCentre Y900 Razer Edition Gaming Desktop on ThinkComputers.

Input Etc:
Bloody B830 Mechanical Keyboard on BenchmarkReviews.
Bloody B840 Keyboard on TechPowerUp.
EpicGear ZorA Optical Gaming Mouse on eTeknix.
Logitech G900 Chaos Spectrum Mouse on TechPowerUp.

Software:
Shadow Warrior 2 on OCClub.
Ashes of the Singularity: Escalation on OCClub.

Misc:
M3D Micro 3D Printer on Tweaktown.
MJX Bugs 3 Drone on ModSynergy.
Secretlab TITAN Gaming Chair on Tweaktown.
Energenie MiHome Gateway & Sensors Smart Home on eTeknix.
Ring Stick Up Cam and Solar Panel on BigBruin.
Team T-Force Night Hawk DDR4-3000 16GB Memory Kit on Tweaktown.
AUKEY CC-T7 Dual Port Car Charger on BigBruin.
Thermalright Macho Direct CPU Cooler on Tweaktown.
AMD Radeon Pro WX Series Workstation Graphics Review: Polaris Goes Pro on HotHardware.



All original content copyright James Rolfe.
All rights reserved. No reproduction allowed without written permission.
Interested in advertising on OCAU? Contact us for info.

Recent Content


FSP Hydro 700W and Hydro G 850W PSUs


Crucial BX200 SSD


ADATA SP550 240GB SSD


Lexar Jumpdrive M20i Flash Drive


Lexar Jumpdrive M20c Flash Drive


Thecus N5810PRO 5-Bay UPS NAS


Synology DS715