News Archives
Our news archive search is now powered by Google. You can search the main site or the guest-viewable forums. To search the entire forums, log in and use the forum search engine.

Search the main OCAU site with Google: Search OCAU Forums with Google:

View News : Last 7 Days, Last 14 Days, Last 30 Days.

View Monthly Archives.



Forum Projects (0 Comments) (link)
Wednesday, 13-December-2017 17:55:42 (GMT +10) - by Agg


Here's some cool reviews and projects from the forums. Another good way to see what's going on at any moment in the forums is to hit the New Posts link. Enjoy!






Tuesday Afternoon (2 Comments) (link)
Tuesday, 12-December-2017 15:15:19 (GMT +10) - by Agg


NVIDIA recently announced the Titan V, a new ultra-high-end video card with a $3000 USD price tag. NVIDIA TITAN V is the most powerful graphics card ever created for the PC, driven by the world's most advanced architecture—NVIDIA Volta. NVIDIA's supercomputing GPU architecture is now here for your PC, and fueling breakthroughs in every industry. More info on Anandtech and HotHardware, with discussion here in the forums.

Meanwhile Intel have new Pentium Silver and Celeron CPUs. The new Intel Pentium Silver and Intel Celeron processors are based on Intel's architecture codenamed Gemini Lake, and are engineered for a great balance of performance and connectivity for the things people do every day – working on office documents and spreadsheets, browsing online, enjoying favorite shows and movies, and editing photos – with great battery life. Discussion here.

We're still waiting for the Government's report on the game development industry in Australia - but it will apparently be tabled before the end of the year. The federal government will finally deliver its response to the "zombie" report on the Australian games development industry by the end of the year, more than 20 months after it was received.

Bitcoin continues to dominate the headlines, but one new aspect is concern about the amount of power it consumes. At present, the most widely used estimate of the energy required to "mine" Bitcoins is comparable to the electricity usage of New Zealand, but this is probably an underestimate. If allowed to continue unchecked in our current energy-constrained, climate-threatened world, Bitcoin mining will become an environmental disaster.

If you have an HP laptop, you might want to check for keyloggers. Security researcher Michael Myng found the keylogging code in software drivers preinstalled on HP laptops to make the keyboard work. HP said more than 460 models of laptop were affected by the "potential security vulnerability". It has issued a software patch for its customers to remove the keylogger. The issue affects laptops in the EliteBook, ProBook, Pavilion and Envy ranges, among others. HP has issued a full list of affected devices, dating back to 2012.

Microsoft have a new Quantum Development Kit. Thank you for your interest in Microsoft's Quantum Development Kit preview. The development kit contains the tools you'll need to build your own quantum computing programs and experiments. Assuming some experience with Microsoft Visual Studio, beginners can write their first quantum program, and experienced researchers can quickly and efficiently develop new quantum algorithms. Discussion here.

Optus joins Telstra in having to compensate NBN customers over slow speeds. Optus will compensate more than 8,700 customers who were misled about the speed of their plans. The telco also admitted it is likely to have breached the Australian Consumer Law (ACL) by providing speeds slower than what it advertised between September 2015 and June 2017. These slower speeds were due to "technical limitations" on the customers' fibre to the node (FTTN) or fibre to the building (FTTB) NBN connections, said the Australian Competition and Consumer Commission (ACCC).

President Trump has signed a new space policy directive, instructing NASA to return humans to the Moon, and then onward to Mars. "The directive I am signing today will refocus America's space program on human exploration and discovery," said President Trump. "It marks a first step in returning American astronauts to the Moon for the first time since 1972, for long-term exploration and use. This time, we will not only plant our flag and leave our footprints -- we will establish a foundation for an eventual mission to Mars, and perhaps someday, to many worlds beyond."




Tuesday Afternoon Reviews (0 Comments) (link)
Tuesday, 12-December-2017 13:25:47 (GMT +10) - by Agg


Cases:
Antec P8 on TechPowerUp.
be quiet! Dark Base Pro 900 on OCClub.

Input Etc:
Quick Look: Corsair Gaming PBT Double-shot Keycaps on PC Perspective.
ROCCAT Suora FX Gaming Keyboard on ThinkComputers.

Storage:
Mantiz Venus MZ-02 Thunderbolt 3 eGPU Enclosure on Tweaktown.
SanDisk Ultra 3D SSD 1TB on FunkyKit.

Misc:
OcUK Cobalt Gaming prebuilt PC on Vortez.
ASUS ROG Zenith Extreme motherboard on Vortez.




Monday Midday Reviews (0 Comments) (link)
Monday, 11-December-2017 12:43:52 (GMT +10) - by Agg


Motherboard & CPU:
ASUS Republic Of Gamers Maximus X Apex motherboard on Guru3D.
Qualcomm Snapdragon 845 Boosts CPU And GPU Performance on HotHardware.

Input Etc:
Rantopad MXX RGB Mechanical Gaming Keyboard on NikKTech.
SteelSeries M750 TKL Mechanical Keyboard on LegitReviews.
HyperX Alloy FPS Pro Mechanical Keyboard on TechARP.
ROCCAT Sova MK keyboard on TechPowerUp.
ATEN Phantom S UC3410 Gamepad to Keyboard Emulator on Tweaktown.
Corsair MM800 RGB Polaris Gaming Mouse Pad on ThinkComputers.

Cases:
Zalman Z-Machine X7 Full Tower on BenchmarkReviews.
SilverStone Primera PM01-RGB Tempered Glass Case on PC Perspective.

Portable & Prebuilt:
Stormforce Onyx Ryzen 1200 prebuilt gaming PC on Vortez.
HP Spectre x360 (2017) laptop on HotHardware.

Audio Visual:
CORSAIR HS50 Stereo Gaming Headset on MadShrimps.
EZVIZ Mini Trooper Wi-Fi Security Camera System on BigBruin.
Lenovo Explorer and Windows Mixed Reality on OCClub.
AOC Agon AG322QCX monitor on TechSpot.

Misc:
Xiaomi Aqara Smart Water Sensor on BigBruin.
Wolfenstein II: The New Colossus game on OCClub.
D-Link COVR-3902 AC3900 Wi-Fi System on BigBruin.
LaCie 2Big Dock Thunderbolt 3 20TB External HDD on Tweaktown.
AeroCool Project 7 850W Platinum PSU on NikKTech.



Friday again! A few people pointed out that Homefront is free on Humble Bundle at the moment. Have a great weekend!




































TheSizzle Competition (14 Comments) (link)
Thursday, 7-December-2017 16:44:20 (GMT +10) - by Agg


Daily tech newsletter The Sizzle is giving away an Nvidia GTX1060 graphics card to a lucky OCAU forum member that signs up for a two-week free trial. The newsletter is written by forum member decryption, who covers important tech news with an Aussie slant every weekday.

To enter the competition, simply visit The Sizzle's website, pop in your name, email address and the game you'd most like to play on the GTX1060 if you win. The full terms and conditions are on competition page. Good luck!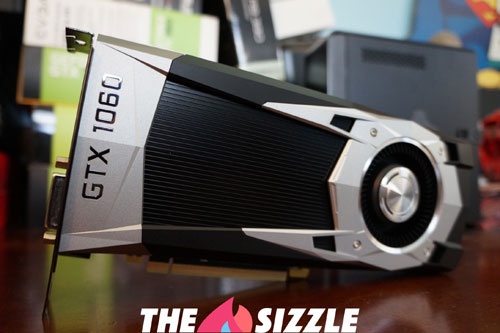 click for the competition page!






Thursday Afternoon (2 Comments) (link)
Thursday, 7-December-2017 16:09:11 (GMT +10) - by Agg


There's been a lot of buzz lately about NiceHash, a service which lets you get involved in crypto mining relatively easily - but unfortunately they've been hacked overnight, with over $60M USD in bitcoin stolen. Posting on social media, NiceHash said that "there has been a security breach involving NiceHash website" resulting in a loss of funds. NiceHash, formed in 2014, serves as a marketplace for miners to rent out their hash rate to others. The announcement follows an hours-long outage and reports from a multitude of users that their NiceHash-associated wallets had been emptied. NiceHash previously announced that it was "under maintenance," a message that it had posted to its official website as well. Discussion here.

Meanwhile, Australia's main stock exchange has embraced blockchain technology in a big way. ASX Ltd. will start using blockchain -- the ledger software that makes bitcoin and other cryptocurrencies possible -- to process equity transactions, according to a filing Thursday. Digital Asset Holdings LLC, the startup run by former JPMorgan Chase & Co. banker Blythe Masters, will supply the technology. "We're the first exchange to consider taking this step," said Peter Hiom, ASX deputy chief executive officer said on a media conference call.

Also in local news, the ACCC are looking into digital platforms, in what sounds like an extremely general inquiry. The Federal Government has today formally directed the ACCC to commence an inquiry into digital platform providers such as Facebook and Google. The ACCC's inquiry will look at the effect that digital search engines, social media platforms and other digital content aggregation platforms are having on competition in media and advertising services markets.

AMD have apparently silently lowered the RX 560 spec to include RX 460-class GPUs. Spotted yesterday by Heise.de, AMD has silently lowered the specifications of the Radeon RX 560 to encompass parts with 14 CUs (896 Stream Processors), allowing them to be sold alongside standard 16 CU (1024 SP) parts. The net effect of this change is that it allows Radeon RX 460-level products to be sold as Radeon RX 560 cards. More info and a response from AMD over on GamersNexus.

Today's timewaster is Google's Santa Tracker, with a discussion thread here.




Thursday Afternoon Reviews (0 Comments) (link)
Thursday, 7-December-2017 14:55:08 (GMT +10) - by Agg


Storage:
Western Digital BLUE 1TB 3D NAND SSD on FunkyKit.
Crucial BX300 240GB Solid State Drive on ThinkComputers.
WD Gold 10TB Datacenter Enterprise-Class Hard Drive on Tweaktown.

Cooling:
Swiftech Apogee SKF TR4 Water Block Breakdown on HardOCP.
Phanteks G1080 GPU Water Block Assembly and Flow on HardOCP.

Audio Visual:
Antlion Audio ModMic 5 Modular Microphone on LegitReviews.
1MORE MK802 Bluetooth Headphones on TechPowerUp.

Misc:
EVGA X299 DARK Motherboard Thermal Review on GamersNexus.
ASUS ROG STRIX GTX 1070 Ti GAMING Advanced Edition on HardOCP.
ROMOSS UPower 10,000mAh and Lovely Elf 6,000mAh Power Banks Video Review on APHNetworks.
MSI's GP62 7REX Leopard Pro gaming laptop on TechReport.
Cougar Minos X5 Gaming Mouse on NeoSeeker.




Computer Alliance Contest (0 Comments) (link)
Wednesday, 6-December-2017 15:38:05 (GMT +10) - by Agg


OCAU Major Sponsor Computer Alliance are running an impressive competition on their website and Facebook. You can win an "Ultimate Gaming Package" worth over $10,000 RRP.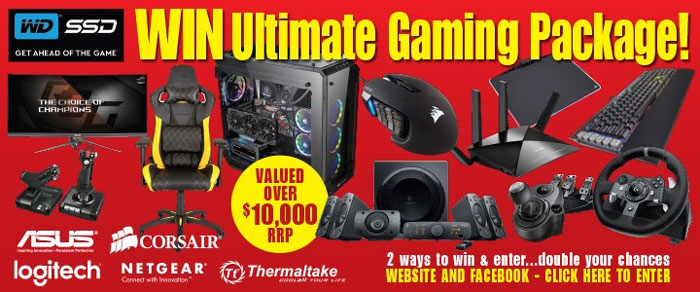 click for the contest!






Wednesday Afternoon Reviews (0 Comments) (link)
Wednesday, 6-December-2017 13:58:03 (GMT +10) - by Agg


Storage:
HP SSD M700 Solid State Drive on BenchmarkReviews.
SilverStone TS12C USB 3.1 Dual-Drive Dock and Cloner on Tweaktown.
Synology DiskStation DS418play NAS on Modders-Inc.

Input Etc:
Corsair Glaive RGB mouse on TechPowerUp.
SteelSeries Apex M750 Mechanical Gaming Keyboard on MadShrimps.

Audio Visual:
Dell UltraSharp 27 Premier Color UltraHD 4K Monitor on HotHardware.
Logitech G433 headset on Vortez.
Kingston HyperX Cloud Alpha Pro Gaming Headset on OCClub.

Portable & Prebuilt:
Gigabyte Aero 14 i7-7700HQ and GTX 1050 Ti Notebook on eTeknix.
The Acer Predator Orion 9000 HEDT Gaming PC Up Close on TechARP.

Misc:
EVGA DG-77 Case Review featuring the Star Wars TITAN Xp on BabelTechReviews.
BIOSTAR Z370GT6 Motherboard on Tweaktown.
Noctua NH-U9, U12S, U14S TR4-SP3 Threadripper cooler on Guru3D.




Retro Let's Play - DOOM (1993) (0 Comments) (link)
Tuesday, 5-December-2017 14:36:40 (GMT +10) - by Agg


The "Retro Let's Play" game for early December is the timeless classic "DOOM", from 1993. Doom also introduced a generation of gamers to network multiplayer, both co-operative and "deathmatch". This extended the life of the game well beyond the single player story, allowing up to 4 people on 4 computers to connect on a local area network and battle each other head to head, real time, each with their own viewpoint - Something largely taken for granted in modern gaming, but at the time consider revolutionary. This one you can play in your browser, too!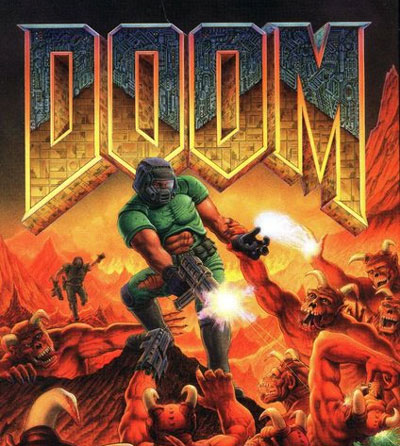 click for the thread!






Tuesday Afternoon (6 Comments) (link)
Tuesday, 5-December-2017 13:54:14 (GMT +10) - by Agg


Text Messaging turned 25 recently, thanks IntelInside. On December 3, 1992, British software engineer Neil Papworth? sent the world's first ever text message. It was to an executive at Vodafone, saying "Merry Christmas". Swinburne University's Belinda Barnet, who specialises in the history of technology, says no one expected how popular text messages would become.

The F1 season has come to an end, which also means the first F1 Esports World Champion has been crowned. Lewis Hamilton was celebrating another World Championship win, but at the same time, fellow Brit, 18 year old Brendon Leigh had just become World Champion in the virtual world. For fans of F1, it's time to start taking notice of the esports equivalent. Leigh won the championship thanks to a thrilling overtake on the final lap of the race.

Meanwhile, the Overclocking World Championship Final 2017 has been confirmed for Berlin, Germany, a few days from now. As you may well be aware, the contest will take place at Caseking HQ in Berlin, Germany on December 9th and 10th and is the climax of a year-long campaign to discover this year's Overclocking World Champion. Today we are confirming the hardware that will be used in the contest, plus the overall structure and rules in place.

Here's an interesting cautionary tale about losing your PIN, and your bitcoin with a hardware wallet. The problem was, I was the thief, trying to steal my own bitcoins back from my Trezor. I felt queasy. After my sixth incorrect PIN attempt, creeping dread had escalated to heart-pounding panic—I might have kissed my 7.4 bitcoins goodbye.

NASA have successfully fired Voyager 1's thrusters, for the first time in 37 years. The unmanned spaceship was launched along with its twin, Voyager 2, more than 40 years ago to explore the outer planets of our solar system, traveling further than any human-made object in history. But after decades of operation, the "attitude control thrusters" that turn the spacecraft by firing tiny "puffs" had degraded. The small adjustments are needed to turn Voyager's antenna toward Earth, allowing it to continue sending communications.




Tuesday Afternoon Reviews (0 Comments) (link)
Tuesday, 5-December-2017 13:15:31 (GMT +10) - by Agg


Memory:
Corsair Vengeance LPX DDR4-4600 16GB Memory Kit on Tweaktown.
Patriot Viper 4 32GB DDR4-3733 Memory Kit on FunkyKit.

Power Supply:
Cooler Master MasterWatt 550W PSU on PCPerspective.
Thermaltake Toughpower iRGB Plus 1250W Titanium on HardOCP.

Furniture:
Acer Predator Triton 700 Gaming Laptop on TechARP.
Nitro Concepts S300 Gaming Chair on HardOCP.
VertDesk v3 Electric Sit Stand Desk on ThinkComputers.

Misc:
PlayerUnknown's Battlegrounds (PUBG) CPU Test on TechSpot.
AVM FRITZ!Box 7590 AC2600 VDSL/ADSL Modem Router on NikKTech.
Roku Ultra and Streaming Stick+ on ArsTechnica.
GIGABYTE Z370 Aorus Ultra Gaming Motherboard on HardOCP.
Cooler Master MasterKeys MK750 Keyboard on TechPowerUp.
Toshiba OCZ TR200 480GB Solid State Drive on APHNetworks.




Sunday Midday Reviews (0 Comments) (link)
Sunday, 3-December-2017 11:51:07 (GMT +10) - by Agg


Motherboard & CPU:
ASRock Fatal1ty X299 Pro Gaming i9 XE Motherboard on Tweaktown.
GIGABYTE Z370 AORUS Gaming 5 Motherboard on Tweaktown.
MSI Z370 GAMING PRO CARBON AC on TechPowerUp.
Intel Core i7 8700k CPU on Modders-Inc.
GIGABYTE X299 AORUS Gaming 7 PRO Motherboard on Tweaktown.

Cooling:
Noctua NH-U12S SE-AM4 CPU Cooler on ThinkComputers.
Antec Mercury 120 CPU cooler on OCInside.

Input Etc:
Patriot Viper V770 Gaming Keyboard on ThinkComputers.
Gamdias Hermes M3 RGB Mechanical Keyboard on BenchmarkReviews.

Audio Visual:
NETGEAR Arlo Pro 2 Wireless 1080p Security Camera on Tweaktown.
Elgato Game Capture 4K60 Pro on PCPerspective.
Creative Sound BlasterX Kratos S5 2.1 speakers on Vortez.
Linner NC50 Wireless Neckband Earphone on FunkyKit.

Video Cards:
NVIDIA Titan Xp Collectors Edition Star Wars Jedi Order Graphics Card on LegitReviews.
MSI GTX 1080 Ti Gaming X Trio on OCClub.

Portable & Prebuilt:
HP Envy x360 15z SSD Update on HotHardware.
Samsung Galaxy Note FE Up Close on TechARP.
ASUS ZenFone 4 Max Pro on TechARP.

Misc:
Arozzi Verona V2 Gaming Chair on TechPowerUp.
Songbringer game on OCClub.
Be Quiet! SFX L Power 600W PSU on NikKTech.
Cougar Conquer case on TechPowerUp.
Samsung PM981 SSD on Anandtech.



Thanks to Axe, Simon and Peter this week!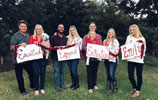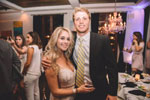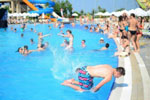 Friday Afternoon (4 Comments) (link)
Friday, 1-December-2017 14:53:06 (GMT +10) - by Agg


The latest "High Sierra" version of MacOS has a major security issue, now patched, with more details here. n case you haven't heard the news there is a massive security flaw which affects the latest version of macOS (High Sierra). Essentially, bug allows anybody to log into the root account with a blank, or password of their choosing. Apparently this vulnerability was first posted, rather innocuously, to Apple's very own Developer Forums. Discussion here.

Meanwhile there's a new trojan specifically targeting Australian bank customers. X-Force noted that while changes were most significant in the code injection mechanism, the malware's operators also opted to develop redirection attacks to target business and corporate banking customers in Australia. The redirection scheme is implemented through the configuration file and not embedded into the code itself. This finding is significant because it suggests that a new group has joined the cybercrime arena and is specifically operating in Australia, where malware gangs such as TrickBot and Dridex already have a firm foothold.

Tesla's South Australian battery is up and running, one day early. Premier Jay Weatherill is visiting the battery site — alongside the Hornsdale windfarm near Jamestown in the state's mid north — on Friday, to mark its official opening on the first day of summer. But with temperatures across South Australia and Victoria hitting the mid 30s, and output from the state's wind farms low, the battery was called upon early to help meet Thursday afternoon's peak demand. The battery dispatched a maximum of 59 megawatts of power.

Intel's Xeon D CPUs will be updated soon, with Skylake-SP cores. Xeon-D is a platform that sits in an odd position in Intel's product portfolio. The first generation launched in November 2015, based on Broadwell, paired up to 8 Broadwell cores with 32 lanes of PCIe 3.0 and dual 10-gigabit Ethernet controllers. With a thermal design limit of 45W, memory support up to 128GB of ECC, speeds up to 2.7 GHz, and a BGA-only design, the Xeon-D platform found a place in home servers, networking, high-end NAS designs, hyper-scale embedded implementations, and was a general all-around interesting part that never really breached the light of day for most consumers.

There's going to be a supermoon this week. Mark December 4 in your calendar because you'll have a chance to see something very special in the sky that night – supermoon. A 'supermoon' is a popular term for the lunar event which coincides with a new full moon and the moon making a closer-than-usual approach to Earth. Basically, because the moon orbits earth in more of an oval than a circle it means that sometimes it is much closer to Earth than normal – combine that with a full moon and you have yourself a big, beautiful 'supermoon'.

A Perth man worked out how to stop his employer tracking his whereabouts - using a Twisties packet. Australia's Fair Work Commission, a workplace tribunal, heard that Mr Colella blocked his whereabouts by storing his personal digital assistant, a phone-like device that has a GPS inside, in an empty foil packet of Twisties, a puffy cheese-based snack that is popular in Australia.




Thursday Afternoon Reviews (0 Comments) (link)
Thursday, 30-November-2017 14:07:53 (GMT +10) - by Agg


Motherboard & CPU:
MSI X299 SLI Plus on Anandtech.
Intel Core i9-7900X 3.3 GHz on TechPowerUp.
EVGA Z370 FTW MB – the i7-8700K Road to 5.0 GHz. on BabelTechReviews.

Video Cards:
NVIDIA GeForce GTX 1070 Ti Roundup: EVGA, GALAX, MSI, ZOTAC on Tweaktown.
MSI GTX 1080 Ti GAMING X TRIO on Vortez.

Cases:
Gigabyte Aorus AC300W ATX Mid-Tower on Guru3D.
be quiet! Dark Base 700 on BenchmarkReviews.

Cooling:
Corsair ML120 PRO RGB Fan on TechPowerUp.
Noctua NH-L12S Low-Profile CPU Cooler on NikKTech.

Portable & Prebuilt:
Intel Compute Card CD1M3128MK + DK132EPJ Dock SFF PC on Tweaktown.
Battery life of HP's Ryzen-powered Envy x360 on TechReport.
Intel 8th Gen Core Mobile Performance on HotHardware.
Dell New XPS 13 Touch (Intel 8th Gen Core) Laptop on Tweaktown.
Acer Predator Orion 9000 Preview, Price & Specifications on TechARP.

Input Etc:
Cherry MX Board 6.0 keyboard on TechPowerUp.
Patriot Viper V570 Blackout Edition on Vortez.
Gigabyte AORUS K9 Optical Mechanical Gaming Keyboard on FunkyKit.

Misc:
Absolver game on OCClub.
Corsair's HS50 Stereo Gaming Headset on TechReport.
Patriot Viper LED DDR-3200 16GB Memory Kit on Tweaktown.




Tuesday Afternoon (0 Comments) (link)
Tuesday, 28-November-2017 17:33:49 (GMT +10) - by Agg


NBNCo have put the HFC rollout on hold to address performance issues. NBN CEO Bill Morrow announced today that "effective immediately" it would delay new HFC activations until it can "calibrate a number of processes" and deliver higher quality connections using the technology. Morrow said that end users with HFC connections had encountered dropouts and that there were also issues encountered when migrating to the new network. More info here.

Popular image-hosting service Imgur was breached in 2014, with emails and passwords exposed. Image-hosting site turned meme social network, Imgur, is the latest tech service to 'fess up to a security breach. In a blog post Friday it revealed that hackers had compromised its systems in 2014, with ~1.7M emails and passwords affected. No additional information was apparently compromised in the breach.

The Verge report on a somewhat depressing Substitute Phone. I'm pretty sure it was the UK comedian Bill Bailey who coined the term "fondleslab", which fits this perfectly. Schillinger designed five facsimile phones, made of black polyoxymethylene plastic with stone beads embedded in the surface, which allows a user to replicate familiar actions, such as scrolling, pinching, or swiping. The goal is that it could be used as a coping mechanism for someone trying to check their phone less.

An Australian man has had to pay $150,000 damages over Facebook posts. A parishioner who launched a Facebook tirade against the archbishop of his church has been ordered to pay $150,000 in damages after the religious leader sued him for defamation in the NSW Supreme Court. Mar Meelis Zaia, the Archbishop of the Assyrian Church of the East in Australia, took legal action against former parishioner Sargon Eshow after Mr Eshow waged what Justice Lucy McCallum described as a "campaign of criticism" against him online.

Phoronix have a 6-way Linux comparo. Here's our latest Linux distribution comparison with this time looking at the out-of-the-box performance of six Linux distributions while running a range of enterprise/workstation-focused benchmarks while using two systems. One system is a high-end Core i9 7980XE desktop system and the other a Tyan 1U Xeon Scalable server with dual Xeon Gold 6138 processors.

They also report on new features in Linux 4.15. The merge window is effectively over for Linux 4.15 with it being the 14th day of the process, although 4.15-rc1 might not end up coming out today due to Linus Torvalds' traveling around the US Thanksgiving holiday. But with Torvalds tending to not approve major last minute additions to new kernels, we don't anticipate any last minute surprises and therefore here is our feature overview of the changes and new features of Linux 4.15. This is arguably the most exciting and feature-packed kernel update ever.

Today's timewaster is HumanBenchmark. This is a simple tool to measure your reaction time. The average (median) reaction time is 215 milliseconds, according to the data collected so far. I got an average of 277 and a best of 228 first time around.




Tuesday Afternoon Reviews (0 Comments) (link)
Tuesday, 28-November-2017 17:05:28 (GMT +10) - by Agg


Motherboard & CPU:
Asus ROG Rampage VI Extreme motherboard on Guru3D.
AMD's Ryzen 5 2500U APU on TechReport.

Memory:
ADATA XPG SPECTRIX D40 DDR4 RGB Memory on TechPowerUp.
Corsair Vengeance LPX DDR4-4000 16GB Memory Kit on Tweaktown.

Input Etc:
SteelSeries Sensei 310 ESports Gaming Mouse on LegitReviews.
Logitech Craft Wireless Keyboard on ThinkComputers.

Misc:
Corsair Crystal Series 460X RGB Tempered Glass Case on PC Perspective.
Tribit XFree Color Wireless Earphones on FunkyKit.
Mayhems Aurora 2 Red and Blue coolant on OCInside.
Crucial BX300 240GB Solid State Drive on APHNetworks.




Interesting Forum Threads (0 Comments) (link)
Monday, 27-November-2017 13:54:40 (GMT +10) - by Agg


Here's a quick snapshot of what people are discussing in the forums. Remember that OCAU has official Twitter, Facebook and Google+ pages - if you can follow or like us on those, it helps us keep you up to date.

Mhz clock ... numbers not coming out the same as book in Newbie Lounge.
Retrocomputing clubs, or OCAU Retro & Arcade meetup? in Retro & Arcade.
Retro Let's Play Late Nov: "Metal Gear Solid 3: Snake Eater" and "Subsistence" (2004) in Retro & Arcade.
OCAU top retro games of all time - 2017 edition - voting thread in Retro & Arcade.
Where to get 14/7 segment LEDs for BTTF clock? in Electronics & Electrics.
Is it time to move from Apple? in Mobile Phones & Devices.
Need For Speed Payback - November 10, 2017 in PC Games.
PlayerUnknown's Battlegrounds in PC Games.
Escape from Tarkov - new realistic shooter in PC Games.
Sending SMS messages remotely in Google Android (OS & Devices).
Alt Coin Discussion in Blockchain & Cryptocurrency Mining.
How close is your NBN? in Networking, Telephony & Internet.
Which VPN service? in Networking, Telephony & Internet.
Horizon: Zero Dawn in Sony Consoles.
Show us your knives! in Geek Food.
Pizza Maker vs Pizza Stone in Geek Food.
Fresh chillis from the garden in Geek Food.
Bitcoins as an investment? in Career, Education & Finance.
Your net worth: now and in ten years in Career, Education & Finance.
Damn Gnats!! in Lifestyle.
Does the modern house really need light switches? in Lifestyle.
Maybe I'll actually stick to the gym this time in Sport, Fitness and Health - Journals.
Jimbo's journal - spinal surgery, pain killer addiction & time to get healthy in Sport, Fitness & Health - Journals.
New Tesla Roadster. 0-60mph in 1.9s. 0-400m in 8.9s. 1000km range in Motoring.
Just a casual 457km/h - the race to 300mp/h in Motoring.
2018 F1 Silly, Pre-season and Season Discussion in Motorsport.
Amazon coming to Australia, and rival warfare in Current Events & Serious Discussion.
QUEENSLAND Palaszczuk calls November 25 election in Politics & Policies.




Monday Afternoon Reviews (0 Comments) (link)
Monday, 27-November-2017 12:40:32 (GMT +10) - by Agg


Audio Visual:
Acer Predator Z35P Curved Gaming Monitor on TechARP.
Jaybird X3 Wireless Earbud on Tweaktown.

Input Etc:
GAMDIAS Hermes P1 RGB Mechanical Gaming Keyboard on NikKTech.
Kinesis' Freestyle Edge ergonomic gaming keyboard on TechReport.

Misc:
GIGABYTE AX370-Gaming 5 Motherboard on PC Perspective.
Silicon Power A55 256GB 3D NAND SSD on MadShrimps.
EVGA GTX 1070 Ti FTW2 iCX 8 GB video card on TechPowerUp.
Acer Predator Triton 700 Gaming Laptop on TechARP.



Thanks to Hoopstar and metamorphosis this week!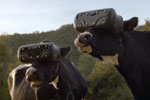 Friday Midday Reviews (0 Comments) (link)
Friday, 24-November-2017 11:57:44 (GMT +10) - by Agg


Motherboard & CPU:
Coffee Lake Z370 Micro-ATX Motherboards on OCAholic.
ASRock X299 Mini-ITX and SO-DIMM OC and Build Guide on Tweaktown.
MSI Z370 GAMING PRO CARBON AC on Tweaktown.
AMD Ryzen Mobile Benchmarks And Performance on HotHardware.
Intel's Core i5-8250U CPU on TechReport.

Cooling:
Corsair LL120 RGB Fan on TechPowerUp.
Reeven NAIA 240 Liquid CPU Cooler on ThinkComputers.

Storage:
Drobo 5N2 NAS on Vortez.
Seagate Backup Plus Hub 8TB Desktop Storage on NikKTech.

Cases:
mean:it 5PM ARC Red Case on OCClub.
Cooler Master COSMOS C700P Full Tower on FunkyKit.

Input Etc:
HyperX Alloy FPS Pro Gaming Keyboard on Techgage.
Wooting One Keyboard on TechPowerUp.
Tesoro Gram SE Optical mouse on OCAholic.

Misc:
NVIDIA Star Wars TITAN Xp "Jedi Order" Collectors Edition video card on Guru3D.
Aukey 1080P Dash Cam on OCInside.
Corsair ST100 RGB headset stand on Guru3D.
Eve V - A Crowdfunded Surface Pro Competitor on Techspot.




Thursday Afternoon (0 Comments) (link)
Thursday, 23-November-2017 18:06:36 (GMT +10) - by Agg


I've been away for a few days, so here's some news catchup.

Wired report on a flaw in certain Intel chips that has left millions of devices exposed to security issues. Security researchers have raised the alarm for years about the Intel remote administration feature known as the Management Engine. The platform has a lot of useful features for IT managers, but it requires deep system access that offers a tempting target for attackers; compromising the Management Engine could lead to full control of a given computer. Now, after several research groups have uncovered ME bugs, Intel has confirmed that those worst-case fears may be possible.

Bitcoin continues to dominate the headlines, and apparently Australians are paying $1M worth of bills every week using the cryptocurrency. But he admitted that "when it comes to day-to-day usage, it's still very early". "I pay my employees in it," he said. "We're still trying to demonstrate its usefulness. $1 million sounds like a lot but compared to how many bills get paid in Australia every day it's a drop in the bucket." Check out more in our Blockchain & Cryptocurrency Mining forum, or the bitcoin as an investment thread in our Finance forum.

BusinessInsider report on Netflix speeds in Australia. iiNet, a brand that originally made its name for prioritising quality service over price, has plunged to the bottom of the monthly Netflix broadband rankings for the first time in the survey's history. Netflix Australia each month publishes a league table of the six biggest internet service providers in the country, based on its own calculations of download speed during prime time. It has published the ladder since it started operating in Australia in early 2015, to encourage the local broadband industry to improve their game – a factor that heavily affects its own success.

FunkyKit have an article on overclocking an i7-8700K CPU to 5GHz on all 6 cores. Wwe'll show you how to overclock the Intel Core i7-8700K (Cofee Lake) from the default speed of 3.7GHz to a whopping 5.0GHz on all 6 cores, by simply changing 3 BIOS options on the Asus ROG Maximus X Hero motherboard. After some tweaking in the BIOS, I was able to overclock the Core i7-8700K from a default of 3.7GHz to a whopping 5.0Ghz. That's an extra 1.3GHz overclock … excellent!

LegitReviews toured the new $370M nVIDIA HQ. NVIDIA went with a triangle theme to show respect to the the basic element of computer graphics: the polygon. The outside of the building looks impressive as you can see the inner steel frame that is wrapped by more than a thousand 4 x 12 foot sheets of tinted double-paned tempered glass. NVIDIA co-founder and CEO Jen-Hsun Huang played a major role in the design of the building and we think it does a great job showcasing that NVIDIA is a leader in visual computing.




Wednesday Morning Reviews (0 Comments) (link)
Wednesday, 22-November-2017 10:55:59 (GMT +10) - by Agg


Motherboard & CPU:
ASUS TUF Z370-Pro Gaming on Guru3D.
4th-Gen Core i7 vs. 8th-Gen Core i7 on TechSpot.

Audio Visual:
VIZIO SmartCast M50-E1 4K UHD HDR Display on Benchmarks.
HyperX Cloud Alpha headset on TechPowerUp.
Syllable D9X Battery Plug-In True Wireless Headset on FunkyKit.
Corsair HS50 Gaming Headset on FunkyKit.
Noontec Hammo TV Personal Wireless Audio System on NikKTech.

Cases:
In Win 301 Tempered Glass Mini Tower on PC Perspective.
Mean:It 5PM ARC Blue Mid-Tower on Tweaktown.
AeroCool DS 230 on OCInside.

Video Cards:
MSI GTX 1070 Ti Titanium 8G on OCClub.
AORUS GTX 1080 Gaming Box on ThinkComputers.
NVIDIA's GeForce GTX 1070 Ti vs. Radeon RX Vega 56 & GTX 1070, 1080 on TechGage.

Portable & Prebuilt:
ASUS ZenFone 4 Max Pro on TechARP.
LG V30 smartphone on TechSpot.
ASUS ZenFone 4 Selfie Pro (ZD552KL) on TechARP.

Input Etc:
Cooler Master MasterKeys MK750 Keyboard on ThinkComputers.
Cooler Master MasterKeys MK750 Mechanical Gaming Keyboard on Modders-Inc.
Cooler Master MasterMouse MM520 Optical Mouse on APHNetworks.

Misc:
Star Wars Battlefront II PC graphics performance analysis on Guru3D.
Patriot Memory Viper 4 Series DDR4 32GB 3000MHz Memory Kit on MadShrimps.
Intel Optane SSD 900P 280GB & 480GB AIC NVMe PCIe SSD on Tweaktown.
DarkSide GT 1450 RPM Black Edition Fan on TechPowerUp.



Storage:
Crucial MX300 2 TB on Tech Powerup
Intel Optane SSD 900P on Hot Hardware
Crucial BX300 480GB SSD on NikKTech

Cooling:
Corsair ML140 Pro RGB Fan Kit on Legit Reviews
Corsair ML120 Pro RGB on Vortez
Corsair's ML120 Pro RGB fans on Tech Report
Corsair ML120 RGB Pro Series Magnetic Levitation Fan on Guru3D

Motherboard:
ASRock X370 Gaming-ITX/ac AMD AM4 Motherboard on OCInside
ASUS ROG Maximus X Hero on Ocaholic
Supermicro SuperO C7Z370-CG-L Motherboard on TweakTown
ASUS Maximus X Hero on Ocaholic

Audio:
Sennheiser GSP 303 Need For Speed Payback Edition on Vortez
Corsair HS50 Headset on Vortez
Corsair HS50 Stereo Gaming Headset on Legit Reviews
Sony 1000X Series Noise Cancelling Headphones on Techarp

Keyboard/Mouse:
ROCCAT Kone AIMO Gaming Mouse on Vortez
GAMDIAS Hermes M3 RGB Mechanical Keyboard on APH Networks

Videocard:
NVIDIA Star Wars TITAN Xp Collector's Edition on Hot Hardware
NVIDIA TITAN Xp Star Wars Collector's Edition on TweakTown
NVIDIA's TITAN Xp Star Wars 'Galactic Edition' Graphics Card on Techgage
The Star Wars TITAN Xp arrives – first benchmarks vs. the GTX 1080 Ti on Babeltech

Misc:
Aorus Gaming Peripherals Roundup on Hardware Asylum
Secretlab Titan Chair on Tech Powerup
Secretlab OMEGA 2018 gaming chair on TweakTown
The Star Wars Special Edition Yoga 920 Laptop on TechARP



Friday again! A bit early this week as I'm on the road. Enjoy!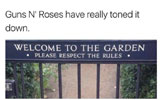 Case:
be quiet! Dark Base 700 Case on Modders-Inc
Phanteks Enthoo Evolv Shift X Case on Benchmarks Review
Raidmax Narwhal Case on OCC

Motherboard:
ASUS ROG Maximus X Hero Z370 Motherboard on Legit Reviews
BIOSTAR Racing Z370GT6 Motherboard on FunkyKit
ASRock X299 OC Motherboard on Tech Powerup
MSI Z370 Gaming Pro Carbon AC motherboard on Tech Report
Asus ROG Maximus X Hero (Z370) Motherboard on FunkyKit

Keyboard:
Corsair PBT Double-Shot Keycaps on Legit Reviews
GAMDIAS Hermes E1 Gaming Combo on TweakTown

Portable:
Huawei MateBook E on PC Perspective
Lenovo ThinkPad 25 Anniversary Edition on Hot Hardware

Audio:
CORSAIR ST100 Premium Headset Stand with 7.1 Surround Sound on Madshrimps
Cougar IMMERSA PRO Headphones on Vortez

Storage:
Intel Optane 900P 280GB U.2 SSD on Phoronix
WD My Book Duo 20TB External Hard Drive on Think Computers

Misc:
First Alert Z-Wave Smoke and Carbon Monoxide Detector on BigBruin
ARCTIC Freezer 33 eSports Edition CPU Cooler on Think Computers
Cougar GX 1050W V3 PSU on Neoseeker
EVGA GeForce GTX 1070 Ti FTW2 Graphics Card on TweakTown




Wednesday Night (3 Comments) (link)
Wednesday, 15-November-2017 23:04:28 (GMT +10) - by Agg


Linux now powers all 500 of the world's Top 500 supercomputers. Linux rules supercomputing. This day has been coming since 1998, when Linux first appeared on the TOP500 Supercomputer list. Today, it finally happened: All 500 of the world's fastest supercomputers are running Linux. The last two non-Linux systems, a pair of Chinese IBM POWER computers running AIX, dropped off the November 2017 TOP500 Supercomputer list.

Crysis is 10 years old - and TomsHardware test it with flagship GPUs from the intervening years. "But can it run Crysis?" It's a question that's still asked jokingly when new graphics cards are introduced, even if the answer nowadays is almost always affirmative. But exactly 10 years ago, experiencing Crysis in its full glory simply wasn't possible. Resolutions as low as 1680x1050 were enough to overwhelm the likes of Radeon HD 3870 and the once-mighty GeForce 8800 GTX. Let that sink in. The fastest graphics cards available were too slow for the game's most taxing settings on relatively mainstream monitors.

Sydney has a new ferry, named Ferry McFerryface, obviously. Run a competition asking Sydney to name a new ferry, expect the outright silliest name to win. Ferry McFerryface is now officially the name of the last ferry in a new fleet of inner harbour vessels. The name was voted on by hundreds of Sydneysiders in a competition which allowed the public to be part of maritime history. Some staff are not happy, though.

Intel are set to enter the discrete GPU market, hiring a senior AMD engineer to lead the project. On Monday, Intel announced that it had penned a deal with AMD to have the latter provide a discrete GPU to be integrated onto a future Intel SoC. On Tuesday, AMD announced that their chief GPU architect, Raja Koduri, was leaving the company. Now today the saga continues, as Intel is announcing that they have hired Raja Koduri to serve as their own GPU chief architect. And Raja's task will not be a small one; with his hire, Intel will be developing their own high-end discrete GPUs. Discussion here.

Australia post have a new delivery robot.. which can only deliver one parcel at a time and needs to be accompanied by a human. But it's a start, I guess? A four-week trial of the "mobile parcel locker" began on Monday in the Brisbane suburb of New Farm. The small self-driving container, nicknamed "Billy the Box", takes packages door to door and unlocks via a unique code that is texted to users. For the next month, residents who miss a delivery during business hours will be given the option to have their parcel redelivered in the evening by the robot.

If you're thinking of becoming a games developer, the Australian Computer Society have a free event in Sydney later this month. Hear from David about his experiences, what works and what doesn't, and the straight dope on what it takes to make it in the competitive game development industry with a small team -- or, in his own words: "Everyone has advice for indies, but for us, it was mostly irrelevant, trivial or flat-out wrong. After 6 years, here's the advice we wish received."

Today's timewaster is Candy Box 2.. from someone in IRC. :)




Tuesday Night Reviews (0 Comments) (link)
Tuesday, 14-November-2017 23:48:41 (GMT +10) - by Agg


Motherboard & CPU:
Gigabyte X399 DESIGNARE EX on Guru3D.
ASRock Z370 Killer SLI A/C on FunkyKit.

Cases:
be quiet! Dark Base 700 on Guru3D.
be quiet! Dark Base 700 on Vortez.
Rosewill Cullinan MX Mid-Tower on Tweaktown.
Fractal Design Define Mini C TG on OCAholic.

Cooling:
REEVEN NAIA 240 AIO Liquid Cooling and KIRAN 120mm Fans on FunkyKit.
Scythe CPU Cooler Roundup: Mugen 5 Rev. B, Grand Kama Cross 3, and Byakko on PCPerspective.

Audio Visual:
Dune HD Duo 4k UHD 4K & HEVC Enabled Media Player on NikKTech.
Tribit XSound Go Portable Wireless Speaker on FunkyKit.

Misc:
HyperX Alloy Elite Keyboard on TechPowerUp.
TP-Link Deco M5 Mesh Wireless Router on APHNetworks.
Intel 600p 512 GB M.2 NVMe SSD on OCInside.
Zotac GeForce GTX 1070 Ti AMP! Edition video cards on ThinkComputers.



All original content copyright James Rolfe.
All rights reserved. No reproduction allowed without written permission.
Interested in advertising on OCAU? Contact us for info.

Recent Content


Getting Started with Arduino


ADATA Ultimate SU800 256GB SSD


FSP Hydro 700W and Hydro G 850W PSUs


Crucial BX200 SSD


ADATA SP550 240GB SSD


Lexar Jumpdrive M20i Flash Drive


Lexar Jumpdrive M20c Flash Drive