News Archives
Our news archive search is now powered by Google. You can search the main site or the guest-viewable forums. To search the entire forums, log in and use the forum search engine.

Search the main OCAU site with Google: Search OCAU Forums with Google:

View News : Last 7 Days, Last 14 Days, Last 30 Days.

View Monthly Archives.



Thursday Afternoon (4 Comments) (link)
Thursday, 21-June-2018 15:17:16 (GMT +10) - by Agg


Optus have officially given up on being able to broadcast the World Cup, handing the reins over to SBS and handing money back to customers. "The money we are giving back pales in comparison to the money we are spending in terms of the studio that we've built and the people on the ground that we have in Moscow. "From a cost point of view it's a hit, but it's not a significant hit." Despite having major issues delivering its stream to the customers that had already paid, Mr Lew said Optus had conducted extensive testing and improvements on its network and had "absolute confidence" it could handle new users taking advantage of the free offer. This is after a fumble so noteworthy that the Prime Minister personally rang the CEO to ask what the dealio was. Ouch.

Determined not to let Optus dominate the headlines, Telstra have shed 8000 jobs and split into a major restructure. Telstra2022 strategy will have four key pillars; The retail offering will be reduced from 1800 consumer and small business plans to 20 simple core plans. Telstra infrastructure will go into a new $11 billion-dollar division called InfraCo. This operation will consist of fixed networks, data centres, fibre, copper, hybrid fibre coaxial and subsea cables, exchanges, poles, ducts and pipes. It will have a workforce of about 3000.

Apple have been reprimanded by Australia's Federal Court over illegally denying warranties. Apple was taken to court by the Australian Competition and Consumer Commission (ACCC) after customers were unable to use their iPhones or iPads following an update, and were shown an 'error 53' warning. When the customers took their devices to Apple, the company's staff told at least 275 customers in Australia from 2015 to 2016 that the devices were no longer eligible to be repaired or replaced because the device had previously been repaired by a non-Apple repairer. ACCC commissioner Sarah Court said in a statement that this was in breach of Australian consumer law. If this happened to you, look into it, you might get a refund.

OCInside report from CeBIT 2018 in Hannover, Germany, with 180 photos. At the CeBIT 2018 computer fair in Hannover, Germany, there were a lot of interesting products presented again this year. The OCinside.de CeBIT 2018 picture gallery shows on 180 pictures some impressions of the new CeBIT and an overview of the newest IT products of AMD, Antec, Asus, Bosma, Cherry, Cooler Master, Crucial, CyberPower, Grandstream, Heiman, Ideal Power, Intel, Inter-Tech, Inno3D, Kodak, LCPower, Leicke, Samsung, Starcam, Thermaltake, Toshiba, Tuya, Zotac and many other companies. As always, enjoy browsing through the latest CeBIT hardware and trends.




Thursday Afternoon Reviews (0 Comments) (link)
Thursday, 21-June-2018 14:26:02 (GMT +10) - by Agg


Motherboard & CPU:
AMD Ryzen 7 2700 and Ryzen 5 2600 Processor on Modders-Inc.
Intel Core i7-8086K Preview – The 8800K Nostalgia Edition on TechARP.

Cooling:
Cooler Master ML240R AIO Liquid Cooler on FunkyKit.
Noctua NH-U14S TR4-SP3 AMD Threadripper CPU Cooler on FunkyKit.

Audio Visual:
Samsung C32HG70 FreeSync 2 HDR monitor on Guru3D.
ASUS ProArt PA27AC Monitor: The Best Workstation Monitor? on Tweaktown.

Storage:
ADATA XPG SX8200 SSD Review: Affordable, Quick NVMe-Based Storage on HotHardware.
Samsung 970 EVO 2TB M.2 NVMe PCIe SSD on Tweaktown.
Samsung 970 Evo M.2 NVMe 250GB on OCAholic.
NVMe SSD Storage Performance: Intel Z370 vs. AMD X470 on TechSpot.
M.2 & PCIe SSD Charts: 13 SSDs - Samsung 970EVO 250GB on OCAholic.
LaCie DJI Co-Pilot 2TB on Tweaktown.
MyDigitalSSD SBX 512GB NVMe SSD on LegitReviews.
ADATA SX8200 480 GB on TechPowerUp.

Cases:
SilverStone Redline Series RL07 Tempered Glass Case on PC Perspective.
Corsair Crystal Series 280X RGB mATX on Modders-Inc.
Cooler Master MasterBox Q300L & Q300P on ThinkComputers.
In Win 305 on APHNetworks.

Input Etc:
Bloody B945 Light Strike Optical Left Hand Gaming Keyboard on OCClub.
SteelSeries SENSEI 310 Ambidextrous Esports Gaming Mouse on NikKTech.
ASUS ROG Strix Flare Mechanical Keyboard on BenchmarkReviews.
Havit's HV-KB390L low-profile keyboard on TechReport.
ASUS ROG Strix Flare keyboard on Vortez.

Memory:
Corsair Vengeance RGB PRO DDR4 4000 MHz on TechPowerUp.
TeamGroup T-Force VULCAN TUF DDR4 3200 MHz on Guru3D.

Misc:
ZOOZ Z-Wave Plus Indoor Siren ZSE01 on BigBruin.
Benq Screenbar e-Reading Lamp on ThinkComputers.
Stormforce Prism GTX 1080Ti on Vortez.
Microsoft's Windows 10 April Update reviewed on TechReport.



In a win for cyborgs everywhere, Meow-Ludo Meow-Meow has had his conviction overturned regarding using an Opal card embedded in his hand instead of held in it. Mr Meow-Meow, 33, pleaded guilty to using public transport without a valid ticket and for not producing a ticket to transport officers. In March, he was fined $220 for breaching the Opal Card terms of use and was ordered to pay $1,000 in legal costs. Mr Meow-Meow appealed against the conviction in the District Court and today it was quashed.

Gamers are up in arms over the discovery of a widespread tracking program called "Red Shell", included in lots of games. The information collected includes "operating system, browser version number, IP address (anonymized through one-way hashing), screen resolution, in-game user id, and font profiles." Red Shell promises that only "device" information is collected on your computer, with nothing personally identifiable included in their tracking. Discussion and more info in this thread.

Fifteen more websites are to be blocked in Australia, thanks Axe. On Tuesday, Federal Court justice John Nicholas agreed, ordering the sites be blocked for a period of three years, after which Foxtel can apply to have the orders extended. ISPs must take "reasonable steps to disable access" to the list of websites within 15 business days and redirect internet users to a page advising the site has been blocked because it facilitates copyright infringement. Foxtel will pay the compliance costs of blocking the websites, calculated at $50 per domain name. In his judgment, Justice Nicholas said each website appeared to be principally designed to provide copyrighted material free of charge, demonstrating a "flagrant disregard by the operators of the rights of copyright owners".

Meanwhile gaming addiction has been classified as an official mental health condition. WHO said classifying "gaming disorder" as a separate addiction will help governments, families and health care workers be more vigilant and prepared to identify the risks. The agency and other experts were quick to note that cases of the condition are still very rare, with no more than up to 3 per cent of all gamers believed to be affected.

Both these giveaways are for USA residents only, but it's an amusing bit of tit-for-tat between Intel and AMD: in short, Intel are raffling special limited edition 8086K CPUs, and AMD is offering to let you swap yours for a Threadripper instead. The first 40 U.S.-based winners of the Intel® 8th Gen Core i7-8086k Limited Edition Sweepstakes (which opened on June 7, 2018 and closed on June 8, 2018) ("Competitor Sweepstakes") to complete certain steps will be offered the opportunity to exchange their new, in-box prize processor for a flagship 16-core AMD Ryzen™ Threadripper™ 1950X processor built for the gamers and creators who need a processor that can do it all.




Interesting Forum Threads (0 Comments) (link)
Monday, 18-June-2018 13:49:27 (GMT +10) - by Agg


You can keep on top of things in the forums via the recent activity feed or the new posts page. To see activity in threads you subscribe to, check out your latest alerts. Also, the alert system is a little different in our new xenForo platform than earlier on vBulletin. So, it's worth checking your watched threads list from time to time in case you missed an alert.

Meanwhile, here's a snapshot of what people are discussing in the forums:

What's your personal tech load-out? in Overclocking & Hardware.
(Review) Refillable pressure sprayer in Overclocking & Hardware.
Gaming Mice - Pointers, polling, acceleration, DPI, etc. Any major difference? in OC & HW.
How cool is this? ($2000 PC case) in Modding.
Custom Elm Wood and Rope PC in Modding.
Intel hires Raja Koduri, to make dedicated GPUs in Video Cards & Monitors.
NVIDIAS lie about VR in Video Cards & Monitors.
Help, cannot remove RVIA Monoblock in Extreme & Water Cooling.
What's your preference for amplifier sonic characteristics? in Audio Visual.
How to factory reset an HP Elitebook? in Troubleshooting Help.
Microsoft acquires GitHub in Programming & Software Development.
Cyberpunk 2077 - Witcher 2 devs in PC Games.
Satisfactory in PC Games.
Can someone explain to me why systemd is bad? in Other Operating Systems.
Detroit: Become Human - from Quantic Dream in Sony Consoles.
Card wallets in Lifestyle.
Pop up floor cupboard in Lifestyle.
eGauge Energy Monitor/Logger in Lifestyle.
Electric E-Type Jaguar.. OEM !! in Motoring.
2018 MotoGP Championship in Motorsport.
(Music) OCAU Metal Club in Entertainment.
(Movie) Deadpool 2 in Entertainment.
Paying cash for purchases over $10,000 illegal from July 2019 in Career, Education & Finance.




Monday Morning Reviews (0 Comments) (link)
Monday, 18-June-2018 10:11:03 (GMT +10) - by Agg


Motherboard & CPU:
GIGABYTE X299 Designare EX Motherboard on PC Perspective.
ASRock X470 Taichi Ultimate motherboard on TechPowerUp.
ASUS Crosshair VII Hero AM4 Motherboard on HardOCP.

Cooling:
Be quiet! Silent Loop 360mm AIO Liquid CPU Cooler on NikKTech.
Noctua NF-A12x25 PWM Fan on BenchmarkReviews.
Antec Mercury M240 reader review on OCInside.

Power Supply:
Enermax MaxTytan 1250W on HardOCP.
Seasonic PRIME 1200W Platinum on HardOCP.

Audio Visual:
Creative Sound BlasterX AE-5 Pure Edition Hi-Resolution PCIe Gaming Sound Card on MadShrimps.
Alienware Wireless Gaming Headset: AW988 on HardOCP.

Input Etc:
Qwerkywriter S Mechanical Keyboard on APHNetworks.
Cherry MX Board 5.0 Mechanical Keyboard on Tweaktown.
EasySMX EG-C3071W gaming controller on Vortez.
Fnatic Gear Clutch 2 Optical Gaming Mouse on Tweaktown.

Storage:
ADATA XPG SX8200 M.2 SSD on LegitReviews.
Silicon Power Armor A85 2TB USB 3.1 Gen 1 Portable Hard Drive on NikKTech.
Toshiba OCZ RC100 240GB M.2. SSD - NVMe under 30 Cents per GB on Guru3D.
WD My Passport 1TB on LanOC.

Misc:
PowerColor Radeon RX Vega 56 nano Preview video card on TechARP.
DeepCool NEW ARK 90 Tower Chassis (including liquid cooling) on Guru3D.
TEAMGROUP T-Force VULCAN TUF Gaming DDR4 memory on Vortez.
Huawei MateBook X Pro: Performance And Value In A Sleek Ultraportable on HotHardware.



Delayed somewhat due to BBQ duty at the kids' athletics carnival. :) Thanks to Ben and Simon this week!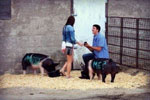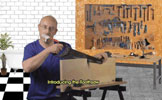 Thursday Afternoon Reviews (0 Comments) (link)
Thursday, 14-June-2018 15:30:34 (GMT +10) - by Agg


AntikytheraBB suggested a timewaster for World Cup fans: the FIFA World Cup Fantasy game. It's free to play and you might even win a prize. Only 9 hours left to pick your team though! He made an OCAU league which you can join via this URL or by using the code WDPUPBQA. Good luck! Meanwhile, here's some reviews:

Audio Visual:
NVIDIA BFGD (Big Format Gaming Display) Preview on TechARP.
1MORE Quad Driver In-Ear Headphones on NikKTech.

Input Etc:
Logitech G513 RGB Mechanical Gaming Keyboard on BenchmarkReviews.
HyperX's Pulsefire Surge RGB gaming mouse on TechReport.
Motospeed CK61 keyboard on LanOC.
Corsair K70 RGB RapidFire MARK II keyboard on Guru3D.
Corsair's Strafe RGB MK.2 gaming keyboard on TechReport.

Storage:
ADATA XPG SX8200 480GB M.2 NVMe Solid State Drive on ThinkComputers.
Toshiba RC100 M.2 2242 240GB and 480GB SSD on PCPerspective.
Toshiba OCZ RC100 SSD on LegitReviews.
Toshiba OCZ RC100 SSD Review: Tiny, Affordable NVMe Storage on HotHardware.
Toshiba OCZ RC100 240GB & 480GB M.2 NVMe PCIe SSD on Tweaktown.
Synology DiskStation DS1618+ on ThinkComputers.
Silicon Power PCIe Gen3x2 P32A80 256GB SSD on MadShrimps.

Misc:
Noctua NH-U9 TR4-SP3 AMD Threadripper CPU Cooler on FunkyKit.
G.SKILL SNIPER X 3600 MHz DDR4 memory on TechPowerUp.




Defyant's Workshop (3 Comments) (link)
Wednesday, 13-June-2018 16:13:37 (GMT +10) - by Agg


If you've enjoyed Defyant's many PC mods linked on the news page over the years, you might be interested in his latest project - modding his workshop: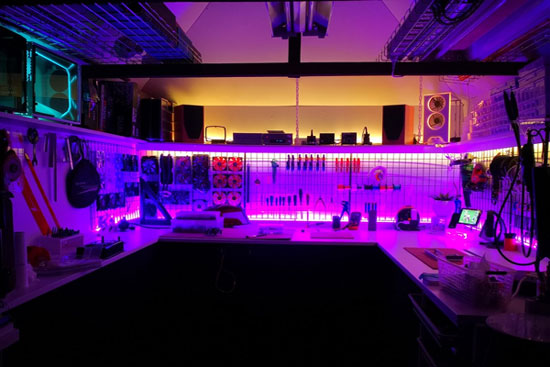 click for the thread!






Wednesday Afternoon (28 Comments) (link)
Wednesday, 13-June-2018 14:24:13 (GMT +10) - by Agg


Some Computex catch-up: AMD debuted the 2nd Gen Threadripper CPU, with 32 physical cores. More AMD coverage from TechARP, who also have Day 3 and Day 4 reports. They also cover the Intel side of things, and look at how Gigabyte AORUS had a PC in an aquarium.

Meanwhile from E3 there's a teaser for a new DOOM game! Announcing DOOM Eternal, the direct sequel to the award-winning and best-selling DOOM (2016). Developed by id Software, DOOM Eternal brings the ultimate combination of speed and power with the next leap in push-forward, first-person combat. Discussion here.

If you're still running Windows XP or Vista and you're a gamer, be aware that Steam will stop working for you next year. "Starting on January 1 2019, Steam will officially stop supporting the Windows XP and Windows Vista operating systems. This means that after that date the Steam Client will no longer run on those versions of Windows," Valve announced today. "In order to continue running Steam and any games or other products purchased through Steam, users will need to update to a more recent version of Windows."

Speaking of being obsolete: so's your $17,000 Apple watch, thanks aftahours. Apple's famously expensive, gold Apple Watch is now out of date, just a couple of years after people were buying them for more than $10,000. As part of a whole suite of upgrades to its products, Apple just unveiled watchOS 5, the new version of its software for its smartwatch. And it won't work on the original version of the Apple Watch.

Techspot spent 3 months with an analogue mechanical keyboard, where keypress pressure has an effect on game response etc. Successfully funded via Kickstarter back in 2016, the Wooting one (yes, the lack of capitalization is intentional) is, to my knowledge, the world's first true tenkeyless, analog mechanical keyboard. It features pressure-sensitive keys that are specifically designed to give PC gamers the same benefits console gamers have access to. You can move at any speed you'd like, which is particularly useful for racing games, first-person shooters and stealth titles.

They also have a guide to thermal throttling and how to avoid it. When it comes to graphics cards there are many ways to manage heat, from passive cooling, to fans and even water. But when these solutions aren't working, your GPU has one more way to beat the heat: thermal throttling.

Vortez have a guide to building a streaming and gaming PC. Right now games like Fortnite, CSGO, League of Legends, PUBG and Overwatch are dominating the streaming platforms. Fornite is the latest offering from Epic Games and it has made huge waves in the gaming industry, especially with streamers like Ninja, Hysteria, Dakotaz and many more pulling in huge numbers on Twitch. CSGO, LOL and Hearthstone are more fan favourites that have attracted big numbers for many years and still do well to this day. PUBG and Overwatch are newer to the fold, yet are very popular games that streamers and gamers love to watch and play. So streaming is very much a growth industry and now is as good a time as any to become a game streamer. I probably shouldn't mention that I prefer the mobile version of PUBG over the PC one..

Anyway, the NBN is finally available in my area. Hooray! I'll probably stick with Internode, but should I accept their free modem or fork out the extra for the Fritz!Box they offer? My current Netgear 3700v2 is apparently not FTTN compatible. :/




Tuesday Afternoon Reviews (1 Comments) (link)
Tuesday, 12-June-2018 13:00:53 (GMT +10) - by Agg


I hope you had a safe and relaxing long weekend! I spent mine playing quite a lot of inline hockey so I'm a bit tired and bruised. Lots of fun, but it's back to the PC now, so here's some reviews from around the web:

Audio Visual:
BlackVue DR900S-2CH Dashcam on BigBruin.
HyperX Cloud Revolver Gaming Headset on FunkyKit.
Sennheiser GSP 500 Gaming Headset on APHNetworks.

Storage:
AMD StoreMI Tiered Storage software on Modders-Inc.
Intel VROC NVMe RAID Uncovered on ASUS Z370 Motherboards on PC Perspective.
Crucial MX500 500GB M.2 SSD on NikKTech.

Motherboard & CPU:
Intel's Core i7-8086K CPU on TechReport.
How The AMD EPYC Linux Performance Has Evolved Over The Past Year on Phoronix.
GIGABYTE B450 AORUS PRO WIFI Motherboard Preview on TechARP.
ASRock Fatal1ty X299 Professional Gaming i9 Motherboard on FunkyKit.
AMD Ryzen 7 2700 And Ryzen 5 2600 on HotHardware.
ASRock X470 Taichi on Guru3D.

Video Cards:
PowerColor Radeon RX Vega 56 nano Preview on TechARP.
25-Way NVIDIA/AMD Linux Graphics Comparison For Vulkan-Powered Thrones Of Britannia on Phoronix.

Input Etc:
Corsair Dark Core RGB SE Gaming Mouse on Tweaktown.
MSI Vigor GK80 Mechanical Keyboard on APHNetworks.
Logitech PowerPlay Wireless Charging mice and pad on LanOC.

Cooling:
Barrow LTYK3-04 watercooler on OCInside.
Alphacool Eissturm Gaming Kit on ThinkComputers.
XSPC RayStorm Pro X4 Photon AX360 WaterCooling Kit on NikKTech.

Misc:
VIVO Adjustable Under-Desk Slider PC Mount on OCClub.
FSP CMT520 case on TechPowerUp.
LG G7 ThinQ Review: Punchy Display, Big Audio, Smart AI phone on HotHardware.



Thanks to Axe, Rob and Gabby this week!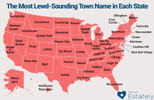 Friday Afternoon Reviews (0 Comments) (link)
Friday, 8-June-2018 14:53:15 (GMT +10) - by Agg


Audio Visual:
ROCCAT Khan AIMO 7.1 RGB Gaming Headset on MadShrimps.
AOC AGON AG352UCG6 Gaming Monitor on BenchmarkReviews.
Logitech G Pro Gaming Headset on PC Perspective.

Storage:
Western Digital's Black 1 TB NVMe SSD on TechReport.
IOGEAR Thunderbolt 3 Docking Station Pro 85 on BenchmarkReviews.
AMD StoreMI software on LanOC.

Memory:
XPG Spectrix D40 DDR4 on Vortez.

Cooling:
Reeven NAIA 240 CPU cooler on TechPowerUp.
Enermax LiqFusion 240 RGB CPU cooler on Modders-Inc.
Cooler Master MasterLiquid ML240L RGB CPU cooler on Modders-Inc.

Input Etc:
Cougar Minos X5 and the Revenger S Mouse on Guru3D.
EasySMX T47 on Vortez.
Cooler Master MasterKeys MK750 on OCInside.
Tt eSPORTS Iris Optical RGB mouse on TechPowerUp.

Portable & Prebuilt:
Huawei P20 Pro smartphone on ITWire.
MSI Infinite X Gaming Desktop on TechSpot.

Cases:
Deepcool GamerStorm New Ark 90 tower with cooler on Vortez.
Corsair Crystal Series 280X case on Guru3D.
Corsair Crystal Series 280X RGB microATX on TechReport.
Corsair Crystal Series 280X RGB on ThinkComputers.
Antec P6 mATX on APHNetworks.




Wednesday Afternoon (5 Comments) (link)
Wednesday, 6-June-2018 14:56:46 (GMT +10) - by Agg


A major data breach has exposed the personal info of lots of Australian job-seekers. The company has a long list of major Australian companies as clients, with the ABC confirming Target, Telstra, Reserve Bank of Australia, Medibank, Officeworks, Kmart, NAB, Aldi, Linfox, Coles, Australia Post and Lindt as clients of the company. Some companies used PageUp's software only for recruitment, while others used the technology for more expansive human resources information like salary information, bank details, tax numbers and other sensitive personal data.

The head of NBN Co has apparently blamed gamers for slow NBN speeds. At a parliamentary hearing in Sydney this afternoon, NBN Co chief executive Bill Morrow said that the heavy users likely targeted by a fair use policy were "gamers predominantly". However in the wake of considerable gamer ire and bandwidth usage facts, they have clarified the earlier statement. NBN Co is insisting its CEO Bill Morrow only singled out online gamers as an "example" of heavy users that contributed to overloading the system in periods of peak demand, rather than "blaming" them for congestion. Discussion here.

This month marks the 100th birthday of a crucial electronic component: the flip-flop. The second half of the 20th century saw the basic principles of the Eccles-Jordan trigger modified and updated dramatically. Transistors replaced the triodes, various flavors (JK-, SR-, D-, and T-types) were developed, and everything was miniaturized onto integrated circuits. But no matter how small the circuit, the same basic topology of cross-connected inverting amplifiers is still at the heart of it all.

Intel have announced a limited edition anniversary CPU, the 5GHz i7-8086K, to mark 40 years since the original 8086 appeared. This new 8th-gen Core chip maxes out at a dizzying 5GHz turbo frequency, with a default 4GHz clock speed out of the box. Intel is releasing the new Core i7 part on June 8th, the exact anniversary of the 8086's release. Being a K-series processor, the Core i7-8086K also has its multiplier unlocked and is ready for overclocking to even more extreme speeds, should you feel the need. More info here, here and here, thanks adz.

AMD meanwhile have revealed the Threadripper 2 at Computex. AMD's Zeppelin silicon has 8 cores, and the first generation Threadripper uses two of them to get to the top-SKU of 16-cores. Inside the CPU however, there are four pieces of silicon: two active and two inactive. For this second generation of Threadripper, called Threadripper 2 or the Threadripper 2000-series, AMD is going to make these inactive dies into active ones, and substantially increase the core count for the high-end desktop and workstation user.

Lots more from Computex on TechARP: Day 1 and Day 2 live coverage, Jensen Huang's nVidia press conference (and a later private briefing) and Intel's accouncements.




Interesting Forum Threads (0 Comments) (link)
Tuesday, 5-June-2018 14:33:58 (GMT +10) - by Agg


You can keep on top of things in the forums via the recent activity feed or the new posts page. To see activity in threads you subscribe to, check out your latest alerts. Also, the alert system is a little different in our new xenForo platform than earlier on vBulletin. So, it's worth checking your watched threads list from time to time in case you missed an alert.

Meanwhile, here's a snapshot of what people are discussing in the forums:

(POLL) Are you buying the 4k/144Hz/G-Sync Monitors? in Video Cards & Monitors.
Nvidia "Turing" GTX 11xx-1080 Megathread in Video Cards & Monitors.
When are smart watches going to come of age? in Mobile Phones & Devices.
Call of Duty: Black Ops 4 in PC Games.
Varjo - 70 megapixel per eye VR. No Joke. in PC Games.
Edge vs Chrome colours in General Software.
Show disclaimer when a user "UNLOCKS" their PC? in Business & Enterprise Computing.
MS Windows/Security/Networking Fundamentals vs real life in Business & Enterprise Computing.
Adverts for MS Rewards on Win 10 login screen in Troubleshooting Help.
Snaps are great! in Other Operating Systems.
Retro Let's Play: "Combat" (1977) in Retro & Arcade.
PC Caught Fire in Photography & Video.
So you think you're "into" photography? in Photography & Video.
Knife Sharpening in Geek Food.
Adam - Neil Blomkamp in Entertainment.
Deadpool 2 in Entertainment.
Top Gun: Maverick (2019) [Cruise] in Entertainment.
The Expanse in Entertainment.
Solo: A Star Wars Story in Entertainment.
My Running Journey in Sport, Fitness & Health.
Plant Based Diet in Sport, Fitness & Health.
Banking Royal Commission in Politics & Policies.
It seems even Google is doing it in The Pub.




Monday Midday Reviews (0 Comments) (link)
Monday, 4-June-2018 12:24:50 (GMT +10) - by Agg


Motherboard & CPU:
ASRock X470 Taichi Ultimate (AMD X470) Motherboard on Tweaktown.
AMD Ryzen 7 2700 Overclocking Review on HardOCP.

Audio Visual:
Teufel Cage headset on OCInside.
Corsair HS70 Wireless Gaming Headset on BenchmarkReviews.
Corsair HS70 Headset on Guru3D.
CORSAIR HS70 Wireless Surround Gaming Headset on MadShrimps.
Corsair Gaming HS70 Wireless Gaming Headset on APHNetworks.
Corsair HS70 Wireless Gaming Headset on PCPerspective.
Corsair HS70 wireless gaming headset on TechReport.
Corsair HS70 Wireless on TechPowerUp.
Corsair HS70 Wireless 7.1 Virtual Surround on OCAholic.
Corsair HS70 Wireless Gaming Headset on FunkyKit.

Portable & Prebuilt:
ASUS ZenFone 5 (ZE620KL) on TechARP.
HP Zbook X2 G4 Review: A Powerful Tablet For Creative Professionals on HotHardware.
Dell XPS 15 2-in-1 (9575) Review: Kaby Lake-G Hits the Road on PCPerspective.
ASUS ZenFone Max Pro M1 (ZB602KL) on TechARP.

Input Etc:
i-Rocks K76M Illuminated Mechanical Keyboard on TechPowerUp.
Mionix NAOS QG Optical Smart Gaming Mouse on NikKTech.

Networking:
Ubiquiti Networks NanoSwitch (N-SW) Unmanaged Passive 24V Passthrough Switch on MissingRemote.

Misc:
Fractal Design Define R6 Blackout TG case on APHNetworks.
QNAP TS-453Be-4G NAS Server on NikKTech.
Ballistix Tactical Tracer RGB DDR4-2666 32GB Memory Kit on ThinkComputers.



Thanks to Dan and t1mbot today.. I'm feeling like the last picture is about to become particularly relevant.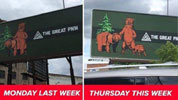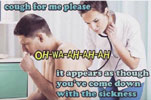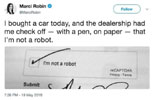 Thursday Afternoon (0 Comments) (link)
Thursday, 31-May-2018 16:03:36 (GMT +10) - by Agg


Amazon have announced they will be blocking Australian shoppers from their main USA site, redirecting us to the smaller AU site. Why? Because of the overseas GST legislation. From July 1, shoppers visiting Amazon.com (and other overseas Amazon sites) will be redirected to Amazon.com.au, which launched late last year. This coincides with changes to the Online Goods Tax that require online retailers to apply the 10 per cent GST to all online purchases shipped to Australia from overseas. (Currently, the rule only applies to purchased items that exceed $1000.) Discussion in this thread in our Current Events forum.

TomsHardware report on USB 3.2 with 20Gbps speed. Synopsys released a video of the world's first USB 3.2 demonstration. Synopsys used a Windows 10 host system running existing USB drivers embedded in the operating system. The target device was a Linux system configured as a mass storage device running a powerful array capable of at least 2,000 MB/s of throughput. The prototype hardware sitting in the middle consists of USB PHYs built on the FinFET process running at 10 Gb/s per lane. According to Eric Huang from Synopsys, lane bonding allows the interface to achieve USB 3.2 speeds.

Tech Report have a system build guide update. We've tried to create builds across a wide range of price points with parts that provide the best performance possible for the money. However, we don't just ferret out the cheapest components possible or compromise configurations to hit arbitrary price points. Indeed, these are the systems we'd build for ourselves, given the money. From our cheapest build to our most expensive (or the second-most expensive, at least), you can rest easy knowing that we've done the hard work of balancing the need for performance against the curve of diminishing returns.

They also get more specific, building a PC around AMD's Ryzen 3 2200G CPU. Ever since AMD released its Raven Ridge APUs for the desktop, I've wanted to put together a system with one of those chips inside just to see what it could do. Eventually, the stars aligned and I got ahold of all the parts to make it happen. Join me as I put together a Ryzen 3 2200G PC.

Neoseeker meanwhile investigated AMD's StoreMI Technology, which seems to be an SSD caching system for HDDs. RAM disk, RAM drive, paging file, swap file and other methods to increase performance have been a boon to Windows operating system over the years. I have tried several of these programs and even modified the Windows page file to attempt to get that performance to its peak with some success and occasional program failures. Now AMD has given 400-series chipset socket AM4 motherboard users a way to get the capacity of large HDDs and speed of SSDs without having to chance limited funds by using StoreMI, a free storage enhancement utility (with some device size limitations).

Today's timewaster is The Lockdown, which is for smartphones and sounds like an AR "Escape Room" type challenge. It takes about two hours to complete the game. You can follow different 'routes' to the final level, which is the only challenge with a time limit. For those who hate puzzles in every shape or form, there's a challenge that partly sets in the real world, too. Less code-cracking, more map-reading.




Thursday Afternoon Reviews (0 Comments) (link)
Thursday, 31-May-2018 14:03:21 (GMT +10) - by Agg


Motherboard & CPU:
Intel Core i3-8300 3.7 GHz on TechPowerUp.
Gigabyte AORUS AX370-Gaming K5 on Modders-Inc.
ASRock X399M Taichi on TechPowerUp.

Memory:
HyperX Predator DDR4 RGB 32GB 2933MHz Memory Kit on LegitReviews.
Ballistix Tactical Tracer 32GB DDR4-2666 RGB LED Memory Kit on FunkyKit.

Cases:
Cooler Master MasterCase H500M on Guru3D.
Cooler Master Mastercase H500M on TechPowerUp.
Lian Li PC-K5 on OCInside.
Cooler Master MasterBox MB510L Revealed on TechARP.

Storage:
Team Group Delta RGB SSD on Vortez.
ADATA XPG SX8200 480GB M.2 NVMe SSD on PC Perspective.
ADATA XPG SX8200 240GB & 480GB M.2 NVMe PCIe SSD on Tweaktown.

Portable & Prebuilt:
Fitbit Versa Smart Fitness Watch on Tweaktown.
ASUS ZenFone Max Pro M1 (ZB602KL) Early Preview on TechARP.
A quick look at MSI's WS63 8SJ mobile workstation on TechReport.
Maingear F131 Review: A High Performance Gaming PC Masterpiece on HotHardware.
LG Gram 13 Review: The lightest 13" laptop you can get on TechSpot.

Power Supply:
Antec EarthWatts Gold Pro 750W on NikKTech.
Corsair TX750M 750W on HardOCP.

Misc:
EWin Champion Series Gaming Chair on FunkyKit.
be quiet! Dark Rock Pro 4 CPU Air Cooler on HardOCP.
Star Trek: Bridge Crew The Next Generation DLC on GamingNexus.
HyperX Cloud Alpha Gold Gaming Headset on BenchmarkReviews.




Hawpinghaxbag's Hardlined PC (0 Comments) (link)
Tuesday, 29-May-2018 18:46:37 (GMT +10) - by Agg


Hawpinghaxbag has an impressive watercooled PC using a custom acrylic case and polished copper tubing: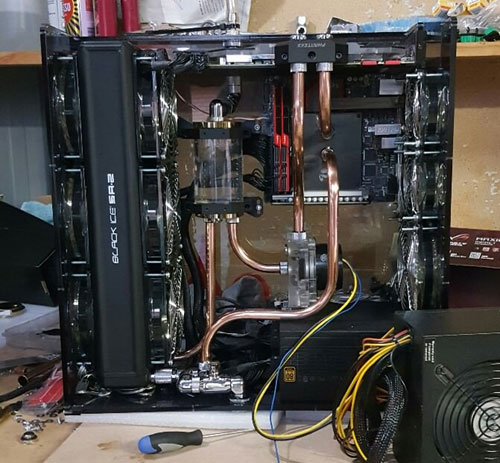 click for the worklog!





TechSpot have a guide to building your own mechanical keyboard, with part one and part two published. Earlier we covered in detail the required components for building your own keyboard and hopefully made the whole project feel a bit less daunting. Today we will go over the assembly process, so you can turn your pile of parts into a functioning board.

A cautionary tale from mpot, about Amazon Echo and similar devices, after one sent a private recording to a contact without permission. "Unplug your Alexa devices right now," the user, Danielle (no last name given), was told by her husband's colleague in Seattle after he received full audio recordings between her and her husband, according to the KIRO-7 report. The disturbed owner, who is shown in the report juggling four unplugged Echo Dot devices, said that the colleague then sent the offending audio to Danielle and her husband to confirm the paranoid-sounding allegation. (Before sending the audio, the colleague confirmed that the couple had been talking about hardwood floors.) We have a Google Home in the kitchen and there's been a couple of times it has spoken up in the middle of a human-only conversation. Of course, it has to listen, so it knows when you say "OK Google" - but it should ignore any audio until that happens.

Folks in our Electronics & Electrics or Hobby Engineering forums might be interested in some new official Arduino boards. The MKR Vidor 4000 is the first-ever Arduino based on an FPGA chip, equipped with a SAM D21 microcontroller, a u-blox Nina W102 WiFi module, and an ECC508 crypto chip for secure connection to local networks and the Internet. MKR Vidor 4000 is the latest addition to the MKR family, designed for a wide range of IoT applications, with its distinctive form factor and substantial computational power for high performance. The board will be coupled with an innovative development environment, which aims to democratize and radically simplify access to the world of FPGAs.

Meanwhile ARM are looking into AI and Machine Learning with a new processor. After taking a measured, wait-and-see approach to machine learning, Arm is ready to jump into the fold full throttle. Today, the company is following up on its Project Trillium announcement from back in February with new details surrounding its machine learning processor, also known as the neural-network processing unit or NPU. Arm's machine learning processor is built upon a brand-new architecture for neural networks. Arm is setting its sights on mobile first, but the architecture is designed to be highly scalable, and will eventually span devices from the Internet of Things to the Datacenter.

Long-time friend of OCAU Hugo aka vindaloo has been busy producing electronic music lately, and has a new album out which I quite liked - maybe you will too. It's written for coding, zen, focus kinda vibes, relaxation too. For fans of Vangelis, Air, Boards of Canada.




Monday Afternoon Reviews (2 Comments) (link)
Monday, 28-May-2018 17:20:19 (GMT +10) - by Agg


Motherboard & CPU:
Asus ROG Strix X470-F Gaming on LanOC.
AMD Ryzen 7 2700 8-Core 65W Processor on LegitReviews.

Cooling:
AMD Stock Coolers Tested: Wraith Prism vs. Wraith Spire vs. Wraith Stealth on TechSpot.
Antec K240 AIO Water Cooling on OCInside.
NZXT Kraken M22 liquid cooler on Guru3D.

Audio Visual:
CORSAIR HS60 Stereo Gaming Headset With 7.1 Surround Sound on NikKTech.
Dodocool DA110 Magnetic Wireless Stereo In-Ear Headphone on FunkyKit.
HAVIT i18 Ultra Comfortable Wireless Headphones on NikKTech.

Power Supply:
SilverStone Essential Gold ET750-HG 750W on APHNetworks.
Cougar GX-F Series 750W on TechPowerUp.

Input Etc:
Tesoro Gram XS keyboard on Vortez.
Unicomp's Ultra Classic buckling-spring keyboard on TechReport.
Corsair Dark Core RGB SE Wireless Gaming Mouse and MM1000 charging pad on PC Perspective.
CORSAIR DARK CORE RGB SE Mouse + MM1000 Qi Wireless Mouse Pad on MadShrimps.
G.SKILL Ripjaws MX780 mouse on TechPowerUp.
IOGear HVER RGB Gaming Keyboard on BenchmarkReviews.

Portable & Prebuilt:
Samsung Galaxy S9 Plus "Dual Aperture" Smartphone on TechARP.
Lenovo ThinkPad X280 Review: Powerful, Business-Class Ultraportable on HotHardware.

Cases:
FSP CMT510 on APHNetworks.
Antec's P110 Luce on Tech Report.
Phanteks Eclipse P350X on OCAholic.

Misc:
MJX Bugs 2 WiFi FPV (B2W) GPS Brushless Camera Drone on ModSynergy.
Kingston A1000 480 GB SSD on TechPowerUp.



Friday again!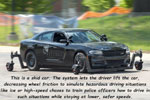 DarkSnipa reviewed the nVidia GTX 1060 5GB, a slightly oddball card usually only available through OEM channels. It's interesting to see how it compares to the 3GB and 6GB retail units: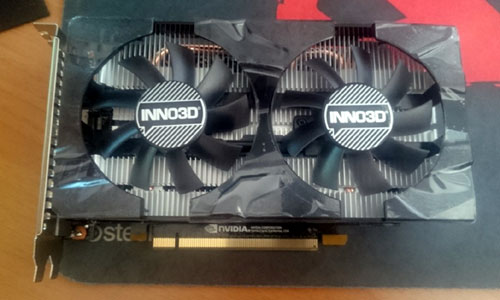 click for the review!






Wednesday Night Reviews (2 Comments) (link)
Wednesday, 23-May-2018 22:19:27 (GMT +10) - by Agg


Before the reviews, it turns out that the classic PC shooter Unreal is 20 years old - and to celebrate, the Gold version is available for free on Steam for a limited time. Discussion in this thread in our PC Games forum.

Motherboard & CPU:
ASRock X399M Taichi AMD TR4 Motherboard on OCInside.
Gigabyte's X470 Aorus Gaming 7 Wifi on TechReport.

Audio Visual:
Logitech G PRO Gaming Headset on Vortez.
Sbode M350 Wireless Bluetooth Speaker on FunkyKit.

Input Etc:
Corsair K63 Wireless Mechanical Gaming Keyboard and Lapboard Combo on PCPerspective.
Corsair K63 Wireless Mechanical Keyboard & Lapboard on ThinkComputers.
Logitech G513 Carbon Mechanical Gaming Keyboard on PCPerspective.

Cases:
Anidees AI-XL AR on Guru3D.
NZXT H500i on TechPowerUp.
Antec DF500 on APHNetworks.

Portable & Prebuilt:
SilentiumPC Grandis 2 XE1436 value PC on TechPowerUp.
ASRock Radeon RX 580 Phantom Gaming X 8 GB on TechPowerUp.

Cooling:
Noctua NF-P12 Redux fan on Vortez.
Watercool Heatkiller IV GTX 1080 Ti Water Block on HardOCP.
AMD Wraith Prism CPU Air Cooler on HardOCP.

Misc:
Tesoro Zone Evolution Gaming Chair on ThinkComputers.
Seasonic FOCUS PLUS Platinum 550W PSU on HardOCP.
SanDisk 1TB Extreme Portable SSD on LegitReviews.
HyperX FURY DDR4-3466 16GB Dual-Channel Memory Kit on Tweaktown.



All original content copyright James Rolfe.
All rights reserved. No reproduction allowed without written permission.
Interested in advertising on OCAU? Contact us for info.

Recent Content


Getting Started with Arduino


ADATA Ultimate SU800 256GB SSD


FSP Hydro 700W and Hydro G 850W PSUs


Crucial BX200 SSD


ADATA SP550 240GB SSD


Lexar Jumpdrive M20i Flash Drive


Lexar Jumpdrive M20c Flash Drive