News Archives
Our news archive search is now powered by Google. You can search the main site or the guest-viewable forums. To search the entire forums, log in and use the forum search engine.

Search the main OCAU site with Google: Search OCAU Forums with Google:

View News : Last 7 Days, Last 14 Days, Last 30 Days.

View Monthly Archives.


Storage:
Crucial MX300 2 TB on Tech Powerup
Intel Optane SSD 900P on Hot Hardware
Crucial BX300 480GB SSD on NikKTech

Cooling:
Corsair ML140 Pro RGB Fan Kit on Legit Reviews
Corsair ML120 Pro RGB on Vortez
Corsair's ML120 Pro RGB fans on Tech Report
Corsair ML120 RGB Pro Series Magnetic Levitation Fan on Guru3D

Motherboard:
ASRock X370 Gaming-ITX/ac AMD AM4 Motherboard on OCInside
ASUS ROG Maximus X Hero on Ocaholic
Supermicro SuperO C7Z370-CG-L Motherboard on TweakTown
ASUS Maximus X Hero on Ocaholic

Audio:
Sennheiser GSP 303 Need For Speed Payback Edition on Vortez
Corsair HS50 Headset on Vortez
Corsair HS50 Stereo Gaming Headset on Legit Reviews
Sony 1000X Series Noise Cancelling Headphones on Techarp

Keyboard/Mouse:
ROCCAT Kone AIMO Gaming Mouse on Vortez
GAMDIAS Hermes M3 RGB Mechanical Keyboard on APH Networks

Videocard:
NVIDIA Star Wars TITAN Xp Collector's Edition on Hot Hardware
NVIDIA TITAN Xp Star Wars Collector's Edition on TweakTown
NVIDIA's TITAN Xp Star Wars 'Galactic Edition' Graphics Card on Techgage
The Star Wars TITAN Xp arrives – first benchmarks vs. the GTX 1080 Ti on Babeltech

Misc:
Aorus Gaming Peripherals Roundup on Hardware Asylum
Secretlab Titan Chair on Tech Powerup
Secretlab OMEGA 2018 gaming chair on TweakTown
The Star Wars Special Edition Yoga 920 Laptop on TechARP



Friday again! A bit early this week as I'm on the road. Enjoy!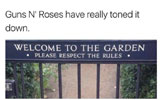 Case:
be quiet! Dark Base 700 Case on Modders-Inc
Phanteks Enthoo Evolv Shift X Case on Benchmarks Review
Raidmax Narwhal Case on OCC

Motherboard:
ASUS ROG Maximus X Hero Z370 Motherboard on Legit Reviews
BIOSTAR Racing Z370GT6 Motherboard on FunkyKit
ASRock X299 OC Motherboard on Tech Powerup
MSI Z370 Gaming Pro Carbon AC motherboard on Tech Report
Asus ROG Maximus X Hero (Z370) Motherboard on FunkyKit

Keyboard:
Corsair PBT Double-Shot Keycaps on Legit Reviews
GAMDIAS Hermes E1 Gaming Combo on TweakTown

Portable:
Huawei MateBook E on PC Perspective
Lenovo ThinkPad 25 Anniversary Edition on Hot Hardware

Audio:
CORSAIR ST100 Premium Headset Stand with 7.1 Surround Sound on Madshrimps
Cougar IMMERSA PRO Headphones on Vortez

Storage:
Intel Optane 900P 280GB U.2 SSD on Phoronix
WD My Book Duo 20TB External Hard Drive on Think Computers

Misc:
First Alert Z-Wave Smoke and Carbon Monoxide Detector on BigBruin
ARCTIC Freezer 33 eSports Edition CPU Cooler on Think Computers
Cougar GX 1050W V3 PSU on Neoseeker
EVGA GeForce GTX 1070 Ti FTW2 Graphics Card on TweakTown




Wednesday Night (3 Comments) (link)
Wednesday, 15-November-2017 23:04:28 (GMT +10) - by Agg


Linux now powers all 500 of the world's Top 500 supercomputers. Linux rules supercomputing. This day has been coming since 1998, when Linux first appeared on the TOP500 Supercomputer list. Today, it finally happened: All 500 of the world's fastest supercomputers are running Linux. The last two non-Linux systems, a pair of Chinese IBM POWER computers running AIX, dropped off the November 2017 TOP500 Supercomputer list.

Crysis is 10 years old - and TomsHardware test it with flagship GPUs from the intervening years. "But can it run Crysis?" It's a question that's still asked jokingly when new graphics cards are introduced, even if the answer nowadays is almost always affirmative. But exactly 10 years ago, experiencing Crysis in its full glory simply wasn't possible. Resolutions as low as 1680x1050 were enough to overwhelm the likes of Radeon HD 3870 and the once-mighty GeForce 8800 GTX. Let that sink in. The fastest graphics cards available were too slow for the game's most taxing settings on relatively mainstream monitors.

Sydney has a new ferry, named Ferry McFerryface, obviously. Run a competition asking Sydney to name a new ferry, expect the outright silliest name to win. Ferry McFerryface is now officially the name of the last ferry in a new fleet of inner harbour vessels. The name was voted on by hundreds of Sydneysiders in a competition which allowed the public to be part of maritime history. Some staff are not happy, though.

Intel are set to enter the discrete GPU market, hiring a senior AMD engineer to lead the project. On Monday, Intel announced that it had penned a deal with AMD to have the latter provide a discrete GPU to be integrated onto a future Intel SoC. On Tuesday, AMD announced that their chief GPU architect, Raja Koduri, was leaving the company. Now today the saga continues, as Intel is announcing that they have hired Raja Koduri to serve as their own GPU chief architect. And Raja's task will not be a small one; with his hire, Intel will be developing their own high-end discrete GPUs. Discussion here.

Australia post have a new delivery robot.. which can only deliver one parcel at a time and needs to be accompanied by a human. But it's a start, I guess? A four-week trial of the "mobile parcel locker" began on Monday in the Brisbane suburb of New Farm. The small self-driving container, nicknamed "Billy the Box", takes packages door to door and unlocks via a unique code that is texted to users. For the next month, residents who miss a delivery during business hours will be given the option to have their parcel redelivered in the evening by the robot.

If you're thinking of becoming a games developer, the Australian Computer Society have a free event in Sydney later this month. Hear from David about his experiences, what works and what doesn't, and the straight dope on what it takes to make it in the competitive game development industry with a small team -- or, in his own words: "Everyone has advice for indies, but for us, it was mostly irrelevant, trivial or flat-out wrong. After 6 years, here's the advice we wish received."

Today's timewaster is Candy Box 2.. from someone in IRC. :)




Tuesday Night Reviews (0 Comments) (link)
Tuesday, 14-November-2017 23:48:41 (GMT +10) - by Agg


Motherboard & CPU:
Gigabyte X399 DESIGNARE EX on Guru3D.
ASRock Z370 Killer SLI A/C on FunkyKit.

Cases:
be quiet! Dark Base 700 on Guru3D.
be quiet! Dark Base 700 on Vortez.
Rosewill Cullinan MX Mid-Tower on Tweaktown.
Fractal Design Define Mini C TG on OCAholic.

Cooling:
REEVEN NAIA 240 AIO Liquid Cooling and KIRAN 120mm Fans on FunkyKit.
Scythe CPU Cooler Roundup: Mugen 5 Rev. B, Grand Kama Cross 3, and Byakko on PCPerspective.

Audio Visual:
Dune HD Duo 4k UHD 4K & HEVC Enabled Media Player on NikKTech.
Tribit XSound Go Portable Wireless Speaker on FunkyKit.

Misc:
HyperX Alloy Elite Keyboard on TechPowerUp.
TP-Link Deco M5 Mesh Wireless Router on APHNetworks.
Intel 600p 512 GB M.2 NVMe SSD on OCInside.
Zotac GeForce GTX 1070 Ti AMP! Edition video cards on ThinkComputers.




Monday Morning Reviews (0 Comments) (link)
Monday, 13-November-2017 09:32:13 (GMT +10) - by Agg


Motherboard & CPU:
MSI X370 GAMING M7 ACK on Vortez.
ASUS ROG Maximus X Apex (Intel Z370) Motherboard on Tweaktown.
ASUS PRIME Z370-A on Guru3D.
ASUS Maximus X Hero Preview on OCAholic.

Portable & Prebuilt:
Ignore the Pixel 2 XL. Buy the Pixel 2 Instead smartphones on TechSpot.
Dell Inspiron 27 7000 All-In-One: Rocking AMD Ryzen And Radeon on HotHardware.
Google Pixel 2 XL on TechSpot.
AVADirect Threadripper GeForce Battlebox Ultimate PC on Tweaktown.

Audio Visual:
Edifier S2000 Pro Desktop Computer Speakers on APHNetworks.
LG 24MP48HQ-P 24 Inch IPS LED Monitor on NikKTech.
ESCAM QF220 WiFi Doorbell IP Camera on BenchmarkReviews.

Video Cards:
GTX 1070 Ti SLI vs. GTX 1080 Ti Performance Review – 35 Games tested on BabelTechReviews.
ZOTAC GeForce GTX 1070 Ti AMP! Extreme on Tweaktown.
Zotac GeForce GTX 1070 Ti Mini Is A Powerful Yet Small Graphics Card on Phoronix.
ZOTAC GTX 1070 Ti AMP Extreme on Vortez.

Cooling:
Noctua NH-L9a-AM4 Compact CPU Cooler on FunkyKit.
ID Cooling SE-214L Snow Edition CPU Cooler on Tweaktown.
Scythe Fuma Rev.B CPU Cooler on Tweaktown.

Cases:
SilverStone Kublai KL07 Mid-Tower on Tweaktown.
be quiet! Pure Base 600 on Modders-Inc.
Rosewill Cullinan MX on TechPowerUp.

Storage:
ADATA SU900 512 GB SSD on TechPowerUp.
400GB SanDisk Ultra microSD Card on TechARP.
Intel Optane SSD DC P4800X 750GB on PCPerspective.
Samsung Portable SSD T5 on ThinkComputers.

Misc:
Corsair LL120 RGB light/fan controller on Vortez.
SanDisk iXpand Base Fast Charging + Backup For iPhone on TechARP.
HAVIT HV-KB390L Keyboard on TechPowerUp.



Early this week - thanks to HyRax1 and LethalCorpse!





































Thursday Lunchtime (10 Comments) (link)
Thursday, 9-November-2017 12:28:55 (GMT +10) - by Agg


In a surprise partnership, Intel have released a new mobile chipset using AMD graphics. Specifically, the new processor integrates a "semi-custom" AMD graphics chip and the second generation of Intel's "High Bandwidth Memory (HBM2)", which is comparable to GDDR 5 in a traditional laptop. More info on TechARP, HotHardware, thanks adz and metamorphosis.

Telstra have been ordered to refund 42,000 customers over slow NBN speeds. The ACCC found that many users who bought the advertised plans did not receive the speeds they were promised, thus breaking Australian consumer law. ACCC chairman Rod Sims says customers using NBN fibre to the node (FTTN) and fibre to the building (FTTB) connections were affected.

If you have a Logitech Harmony remote, you may be annoyed to hear that Logitech will apparently disable it early next year. Customers received an e-mail explaining that Logitech will "discontinue service and support" for the Harmony Link as of March 16, 2018, adding that Harmony Link devices "will no longer function after this date." Discussion in this thread. Update: It seems this only affects Harmony Link devices, not the normal Harmony remotes.

Facebook wants Australian users to send nudes - but for a good purpose. Individuals who have shared intimate, nude or sexual images with partners and are worried that the partner (or ex-partner) might distribute them without their consent can use Messenger to send the images to be "hashed". This means that the company converts the image into a unique digital fingerprint that can be used to identify and block any attempts to re-upload that same image.

TheSSDReview found a way to use Crucial's Momentum Cache on any NVMe SSD. For those of you who haven't read over a recent Crucial SSD review, or aren't in the know when it comes to storage, Crucial's Storage Executive is their SSD software suite that is packed with features that allow you to monitor and manage your Crucial, and other SSDs. Momentum Cache, the subject of today's post, is a RAM cache feature. This means that when enabled, it provides for more performance out of your system's storage.

I knew about the Top500 supercomputer rankings, but there's also a Green500 - with a new champion. The system consumed 962.3kW, putting its performance per watt at 14.69 GFLOPS/W, surpassing the 14.11 GFLOPS/W of the TSUBAME 3.0, placing them at rank 1 on the Green500 list. The next Top500 list is scheduled to be announced on November 12 at the 2017 SuperComputing Conference (SC17) which will be held in Denver, Colorado.

It's getting ever closer to having e-Sports as official Olympic events. As an extension of Intel's Worldwide TOP Partnership and with support from the International Olympic Committee (IOC), Intel will deliver two distinct gaming experiences to Korea in the lead up to PyeongChang 2018: the Intel® Extreme Masters PyeongChang esports tournament featuring one of the most celebrated esports titles of all time, Blizzard Entertainment's "StarCraft® II," and a separate exhibition featuring Ubisoft's action-sports title "Steep™ Road to the Olympics," the official licensed game of the Olympic Winter Games PyeongChang 2018.




Thursday Morning Reviews (0 Comments) (link)
Thursday, 9-November-2017 11:47:06 (GMT +10) - by Agg


Motherboard & CPU:
MSI Z370 Krait Gaming on NeoSeeker.
ASRock Fatal1ty Z370 Gaming-ITX/ac Motherboard on Tweaktown.
MSI X299 Gaming Pro Carbon Motherboard on HWAsylum.
ASUS ROG Strix Z370-F Gaming Motherboard on TechARP.

Cooling:
Fractal Design Celsius S24 all-in-one CPU cooler on TechPowerUp.
ID Cooling Auraflow 240 CPU Cooler on Tweaktown.

Cases:
Thermaltake Core X9 Snow Edition on OCInside.
mean:it 5PM Tempered Glass Case on ThinkComputers.
Raijintek Asterion Plus on BenchmarkReviews.

Input Etc:
Tt eSPORTS Level 10 M Hybrid Advanced Professional Gaming Mouse on NikKTech.
Alphacool Eisteppich Mousepad Black Monsta on Modders-Inc.
Cougar Revenger mouse on TechPowerUp.

Video Cards:
ASUS GeForce GTX 1070 Ti STRIX Gaming on Guru3D.
NVIDIA GeForce GTX 1070 Ti, Takes On The Radeon RX Vega 64 Under Linux on Phoronix.

Misc:
Destiny 2 Gameplay And Performance Review: A PC Gamer's Delight on HotHardware.
Dell XPS 13 (2017) With Kaby Lake R laptop on HotHardware.
Crucial BX300 SSD Review (480GB) on TheSSDReview.
HyperX Cloud Alpha Gaming Headset on FunkyKit.




Wednesday Morning Reviews (0 Comments) (link)
Wednesday, 8-November-2017 06:35:20 (GMT +10) - by booj


Motherboards:
ASUS ROG Strix Z370-F on TechARP.
AORUS Z370 Ultra Gaming on ThinkComputers.
Coffee Lake Z370 Mini-ITX Motherboards on ocaholic.
ASRock X299E-ITX/ac on TweakTown.
Asus ROG Rampage VI Extreme on Funky Kit.

Graphics Cards:
MSI GeForce GTX 1070 Ti GAMING on TweakTown.
NVIDIA GeForce GTX 1070 Ti Founders Edition on OCC.
MSI GeForce GTX 1070 Ti Titanium 8G on Guru3D.
GeForce GTX 1070 Ti with NVIDIA Founders Edition and EVGA FTW2 on Legit Reviews.
NVIDIA GeForce GTX 1070 Ti, Takes On The Radeon RX Vega 64 Under Linux on Phoronix.

Cooling:
XSPC RayStorm Neo CPU Water Block on TechPowerUp.
Noctua NH-L12S CPU Cooler on Funky Kit.
Cooler Master MasterAir MA610P on Modders-Inc.

Input etc:
Creative Sound BlasterX Siege M04 Optical Mouse on APH Networks.
HyperX Alloy FPS Pro Mechanical Gaming Keyboard on TweakTown.

Audio:
Thinksound TS03+mic HD In-Ear Headphones on NikKTech.
Corsair ST100 RGB Premium Gaming Headset Stand on Legit Reviews.
Roccat Cross Gaming Headset on ThinkComputers.

Misc:
Lenovo ThinkPad P51 (Kaby Lake) Laptop on TweakTown.
Eizo Foris FS2735 144 Hz Monitor on TechPowerUp.
Corsair Dominator Platinum 32GB Special Edition Torque DDR4 Memory on Madshrimps.




Forum Projects (0 Comments) (link)
Tuesday, 7-November-2017 00:26:16 (GMT +10) - by Agg


Here's a few interesting reviews and projects from the forums:






Sunday Night Reviews (0 Comments) (link)
Sunday, 5-November-2017 22:21:34 (GMT +10) - by Agg


Software:
Wolfenstein II The New Colossus: PC graphics analysis benchmark on Guru3D.
Radeon vs. NVIDIA Vulkan Performance For F1 2017 On Linux on Phoronix.
Call of Duty WWII: Benchmark Performance Analysis on TechPowerUp.
Call of Duty: WW2: PC graphics analysis benchmark on Guru3D.

Input Etc:
Razer BlackWidow Tournament Edition Chroma Keyboard V2 on MadShrimps.
Mionix Castor mouse on Vortez.
Vortex ViBE Keyboard on TechPowerUp.
SteelSeries Rival 310 Optical Mouse on APHNetworks.
SteelSeries Rival 310 Ergonomic Gaming Mouse on LegitReviews.

Video Cards:
ASUS GTX 1070 Ti STRIX 8 GB on TechPowerUp.
34-Way Graphics Card Comparison On Ubuntu 17.10 on Phoronix.
Nvidia's GeForce GTX 1070 Ti on TechReport.
Colorful iGame GTX 1070 Ti Vulcan X TOP 8 GB on TechPowerUp.
Zotac GeForce GTX 1070 Ti AMP Extreme (8GB GDDR5) on FunkyKit.
NVIDIA GeForce GTX 1070 Ti Ethereum Mining Performance on LegitReviews.
Palit GTX 1070 Ti Super JetStream 8 GB on TechPowerUp.
GeForce GTX 1070 Ti Gaming on TechSpot.
NVIDIA GeForce GTX 1080 Ti Founders Edition on TechARP.

Misc:
F-Secure Sense AC1750 Secure Wireless Router on Tweaktown.
Transcend Ultimate V30 128GB microSD on Tweaktown.
Datacolor Spyder5 Elite+ Easy Monitor Calibration Tool on NikKTech.
Noctua NH-L12S CPU Cooler on Vortez.



If you can pull yourself away from the paperclip game for a few minutes, here's Misc Pics. :) Thanks to Paul and MB this week!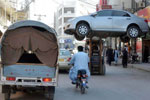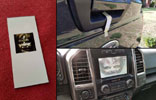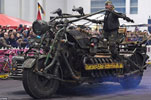 Friday Afternoon (2 Comments) (link)
Friday, 3-November-2017 14:55:51 (GMT +10) - by Agg


A robot has become a citizen of a country for the first time, in Saudi Arabia. People were quick to point out that this robot now seems to have more rights than women or immigrant workers there. Meet Sophia, a robot who made her first public appearance in the Saudi Arabian city of Riyadh on Monday. Sophia was such a hit she was immediately given Saudi citizenship in front of hundreds of delegates at the Future Investment Initiative in Riyadh on 25 October. But as pictures and videos of Sophia began circulating on social media many started to ask why a robot already seemed to have secured more rights than women in the country.

Meanwhile people are concerned that Apple's automatic photo sorting seems to be a fan of boobs. In 2016, Apple updated its Photos app to recognise more than 4,000 objects, scenes and facial expressions using image recognition. But one Twitter user this week discovered her iPhone had a "hidden folder" labelled "brassiere".

Here's something I never really thought about before: printing in space. Not 3D printing.. good old-fashioned paper printing. Ever since the International Space Station (ISS) welcomed its first residents in November of 2000, there have been printers on board. Astronauts use them to print out critical mission information, emergency evacuation procedures and, sometimes, photos from home. According to NASA, they print roughly 1,000 pages a month on two printers; one is installed on the U.S. side of the ISS, the other in the Russian segment. ISS residents do all this on 20-year-old technology.

I never do anything useful with OCAU's Amazon affiliate account, but I just spotted this new Retro Zone they've opened up. Explore awesome retro video games, cool action figures, hip clothing and more. So if retro's your thing, check it out. Discussion here.

Of all the stunts to pull on your last day of work, deleting Trump's twitter account has to rank up among the greatest. Later Thursday evening, Twitter posted a message from its Government and Elections team saying that the president's account had been deleted "due to human error by a Twitter employee." The tweet said @realDonaldTrump was down for 11 minutes before being restored. Twitter later said that the error was made by a customer support employee on their last day of work, and that a "full internal review" is under way.

I've mentioned this one previously, but it seems to be back in the spotlight again - a very addictive paperclip game. Note if you play through the first section and think it's finished.. it isn't. Not by a looooong way. :) There's a discussion thread here for it, and more info here, thanks Matt.




Friday Morning Reviews (0 Comments) (link)
Friday, 3-November-2017 06:35:51 (GMT +10) - by booj


Graphics Cards:
Nvidia GeForce GTX 1070 Ti Founders Edition 8 GB on TechPowerUp.
Nvidia GeForce GTX 1070 Ti on BabelTechReviews.
MSI GTX 1070 Ti Gaming 8 GB on TechPowerUp.
Nvidia GeForce GTX 1070 Ti on Hot Hardware.
Nvidia GeForce GTX 1070 Ti Founder Edition on Guru3D.
MSI GeForce GTX 1070 Ti Gaming on Guru3D.
Palit GeForce GTX 1070 Ti Super Jetstream on Guru3D.
MSI GeForce GTX 1070 Ti Gaming on Techspot.
Nvidia GeForce GTX 1070 Ti on TweakTown.
Nvidia GeForce GTX 1070 Ti on PC Perspective.
Asus ROG Strix Radeon RX Vega 64 on Funky Kit.
Nvidia GeForce GTX 1080 Ti Founders Edition on TechARP.

Input etc:
Corsair K95 RGB Platinum Gaming Keyboard on ThinkComputers.
ROCCAT Kone Pure Owl-Eye Optical RGB Gaming Mouse[B] [/B]on TweakTown.

Misc:
Nerdytec CouchMaster Cycon on TweakTown.
Corsair LL120 RGB LED 120mm Dual Light Loop Fans on Funky Kit.
ASRock X399 Taichi AMD TR4 Motherboard on OC Inside.
Foscam FI9928P 1080p PTZ Dome Camera on TweakTown.
Corsair Carbide SPEC-04 TG Case on Benchmark Reviews.
BitFenix Formula Gold 750 W PSU on TechPowerUp.




Gran Turismo Racing Season (0 Comments) (link)
Thursday, 2-November-2017 11:20:33 (GMT +10) - by Agg


OCAU's 7th Gran Tourismo Sport race season is currently being organised in the Sony Consoles forum. If you want to race, check out the thread for details: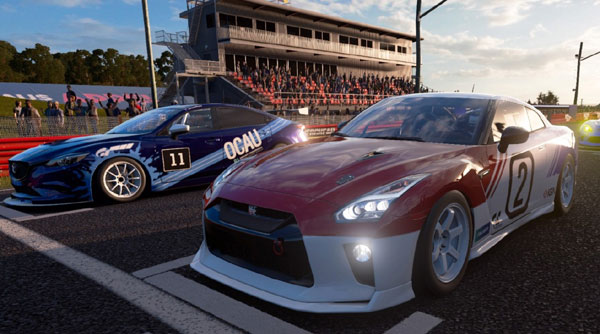 click for the thread!






Wednesday Morning Reviews (0 Comments) (link)
Wednesday, 1-November-2017 11:36:04 (GMT +10) - by Agg


Cases:
BitFenix Aurora on TechPowerUp.
Enermax ETS-T50 AXE on OCInside.
AZZA Inferno 310 on ThinkComputers.
NZXT H700i Mid Tower on Guru3D.
Rosewill Meteor XR Mid-Tower on Tweaktown.

Video Cards:
AKiTiO Node Thunderbolt 3 eGPU Enclosure on Tweaktown.
Sapphire RX VEGA 64 Limited Edition on Modders-Inc.

Storage:
Seagate IronWolf Pro 12TB SATA III HDD on NikKTech.
ADATA SE730H External Solid State Drive on ThinkComputers.
Drobo 5D3 Thunderbolt 3 Five-Bay DAS on Tweaktown.

Input Etc:
Patriot Viper V570 RGB Blackout Gaming Mouse on LegitReviews.
Logitech MX Ergo Wireless Trackball on HotHardware.
Mionix Wei keyboard on Vortez.
Gamdias Hermes E2 Mechanical Gaming Keyboard on FunkyKit.
Tt eSPORTS MEKA PRO Keyboard on TechPowerUp.
Cooler Master MasterMouse MM530 Optical Mouse on APHNetworks.

Portable & Prebuilt:
Dell Inspiron 5675 Gaming Desktop on NeoSeeker.
Acer Predator Helios 300 laptop on TechSpot.




Monday Afternoon Reviews (0 Comments) (link)
Monday, 30-October-2017 14:02:38 (GMT +10) - by Agg


Motherboard & CPU:
GIGABYTE X399 Designare EX on Tweaktown.
AMD EPYC 7551 on Phoronix.

Input Etc:
SteelSeries Sensei 310 Optical Mouse on APHNetworks.
Gamdias Hermes P2 Keyboard on BenchmarkReviews.
MSI Clutch GM70 & GM60 on OCClub.

Cases:
Cooler Master MasterBox Lite 5 on OCInside.
Corsair's Carbide Series Spec-04 TG on TechReport.
Corsair Carbide Series SPEC-04 Tempered Glass on ThinkComputers.

Cooling:
Corsair LL140 Dual Light Loop RGB LED Fan Kit on Tweaktown.
CRYORIG A40 AIO CPU Cooler on FunkyKit.

Storage:
Seagate IronWolf Pro 10 TB HDD on HardwareInfo.
Intel Optane SSD 900P 480GB and 280GB NVMe HHHL SSD on PCPerspective.

Misc:
CORSAIR Commander PRO light controller on MadShrimps.
Drocon Bugs 3 Quadcopter Drone on FunkyKit.
1MORE Quad Driver In-Ear Headphones on TechPowerUp.
LG V30 Review: Setting The Record Straight For A Great Smartphone on HotHardware.



Well, there's still a few more wrinkles to be ironed out but we seem to be settling in to the forums pretty well. In the meantime, it's Friday - thanks to CAPT-Irrelevant this week!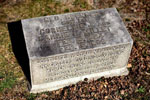 MSY have been fined by the ACCC, again. The Federal Court has ordered penalties totalling $750,000 against MSY Technology Pty Ltd, MSY Group Pty Ltd, and M.S.Y. Technology (NSW) Pty Ltd (MSY Technology) for misrepresenting consumers' rights to remedies for faulty products. More info on CRN, thanks BT.

ITPA (and long-term OCAU member Manaz) claim the main problem with the NBN's current approach is the lemonade-stand economics of it. Hudson said if the government continued to concentrate its efforts on cutting the cost of deployment and then the sale of the NBN as soon as possible, rather than the quality of the outcomes it delivered to the Australian population, the network would never be fixed. "Morrow himself acknowledged that under the current situation, NBN Co is unlikely to ever return a profit, let alone provide a commercially viable return for investors," he said.

The specs for PCIe 4.0 have been released. These appear to be significant improvements to PCIe. As we said when we reported on PCIe 4.0 back in August 2016, the protocol isn't just for video cards anymore. Many different components, from storage to networking, are using PCIe to send signals to a CPU. PCIe 4.0 could reduce the price of NVMe SSDs (thanks to needing only half the lanes) and enable 10GbE connections over a single lane, for example.

AMD's recent resurgence has been great for competition and thus good for consumers, but it's also helped their bottom line. 2017 has been a great year for the tech enthusiast, with the return of meaningful competition in the PC space. Today, AMD announced their third quarter earnings, which beat expectations, and put the company's ledgers back in the black in their GAAP earnings. For the quarter, AMD had revenues of $1.64 billion, compared to $1.31 billion a year ago, which is a gain of just over 25%. Operating income was $126 million, compared to a $293 million loss a year ago, and net income was $71 million, compared to a net loss of $406 million a year ago. This resulted in earnings per share of $0.07, compared to a loss per share of $0.50 in Q3 2016.

TechSpot have a guide to running Linux on a Chromebook. Although Chrome OS is competent at handling web-based workloads, by design it's light on features compared to a full desktop operating system, which is presumably where many of its users are coming from. Fortunately, if you're on Google's operating system and wish it was a little more flexible, it's possible to install a fully functional copy of Linux on many Chrome devices.




Mobile Ryzen with Radeon Vega Graphics (0 Comments) (link)
Friday, 27-October-2017 13:13:50 (GMT +10) - by Agg


The battle of product launches between AMD and Intel continues, with AMD unveiling Mobile Ryzen with Radeon Vega Graphics. They're claiming it's the "world's fastest processor for ultrathin notebooks". Here's coverage from around the web:

AMD's Ryzen CPU with Vega graphics threatens to blow Kaby Lake out of the water on ArsTechnica.
Ryzen Mobile is Launched: AMD APUs for Laptops, with Vega and Updated Zen on Anandtech.
AMD Ryzen Processor with Radeon Vega Graphics Launch - Ryzen and Vega hit notebooks on PC Perspective.
AMD Launches Ryzen Mobile APUs Combining Zen And Vega For Powerhouse Laptops on HotHardware.
AMD's Ryzen 7 2700U and Ryzen 5 2500U APUs revealed on Tech Report.
AMD launches Mobile Ryzen with Radeon Vega Graphics on Tweaktown.

Discussion continues in this thread.




Thursday Midday Reviews (2 Comments) (link)
Thursday, 26-October-2017 12:15:58 (GMT +10) - by Agg


Input Etc:
Razer Basilisk on TechSpot.
Rosewill NEON K85 RGB Keyboard on TechPowerUp.
Cougar Gaming Puri TKL Mechanical Keyboard on LegitReviews.
Bloody P85 Gaming Mouse on BenchmarkReviews.
Razer Atheris mouse on Vortez.
Patriot Viper Gaming LED Mouse Pad on LegitReviews.

Portable & Prebuilt:
Lenovo Legion Y920 (Kaby Lake) Gaming Laptop on Tweaktown.
ASUS ZenFone 4 Selfie Pro (ZD552KL) smartphone on TechARP.
Smallest in the World: ThinkStation P320 Tiny on Tweaktown.

Cooling:
Noctua Fans and Accessories Roundup on ThinkComputers.
EVGA CLC 280 Liquid CPU Cooler on FunkyKit.
Alphacool Eisblock HDX-2 M.2 Cooler on ThinkComputers.

Video Cards:
ASUS ROG Strix Vega 64 on Tweaktown.
AMD Radeon RX Vega 64 on TechARP.

Cases:
Aerocool's Project 7 P7-C0 Pro on TechReport.
Azza Inferno 310 Mid Tower on LegitReviews.
Rosewill Meteor XR on TechPowerUp.

Motherboard & CPU:
AMD Ryzen 5 1600 Processor on ThinkComputers.
AMD EPYC 7401P: 24 Cores / 48 Threads At Just Over $1000 on Phoronix.
ASRock Z370 Taichi Motherboard on Tweaktown.
MSI Z370 GAMING PLUS on Vortez.

Audio Visual:
NVIDIA SHIELD TV, Google Assistant And Samsung SmartThings on HotHardware.
DBPower RD-810 1200 Lumens LED Portable Projector on FunkyKit.
Rosewill Nebula GX10 on TechPowerUp.
ASUS ROG Strix Fusion 300 headphones on Vortez.

Storage:
ADATA XPG SX950 480GB SATA III SSD on Tweaktown.
Team Group CARDEA Zero 240GB M2 NVMe SSD on Guru3D.

Software:
Ashes of the Singularity: Escalation - DX12 & Vulkan Short Analysis on OCClub.
Middle-Earth: Shadow of War Review, PC Gameplay And Performance on HotHardware.
Destiny 2: PC graphics performance on Guru3D.

Misc:
E-BLUE COBRA-PRO Gaming Chair on Modders-Inc.




Wednesday Afternoon (0 Comments) (link)
Wednesday, 25-October-2017 13:34:07 (GMT +10) - by Agg


A few people sent in this Four Corners video, "What's Wrong With The NBN?". As the National Broadband Network passes the halfway point in its rollout, Geoff Thompson investigates why Australia's fast broadband is stuck in the slow lane, leaving a growing number of customers disappointed and angry. Discussion continues in our long-running thread here.

The Prime Minister's stance on encryption has drawn criticism from internet security professionals. In a press conference in July announcing the draft legislation Mr Turnbull remarked, in response to a technology journalist's question, that "the laws of mathematics are very commendable, but the only law that applies in Australia is the law of Australia".

A University of Wollongong professor has been awarded for his work on medical 3D printing. This fusing of human biology with engineering and robotics has the potential to fix a patient's specific medical condition – from cancer to diabetes and neural diseases – by printing a functional 3D structure containing living cells and inserting it into their body via surgery.

If you're a fan of the old IntelliMouse Explorer, you may be happy to hear it's coming back. Microsoft's original IntelliMouse became a status symbol and a mouse that lived on for what seemed like forever. While Microsoft discontinued the IntelliMouse Explorer 3.0 more than five years ago, fans of the mouse have been scrambling to stockpile them ever since. Microsoft is now bringing back the IntelliMouse with a new modern version that's based on the IntelliMouse Explorer 3.0.

PAX AU is on in Melbourne this weekend, and HWBOT will be hosting overclocking workshops and competitions. HWBOT, an organization regulating international Overclocking competitions and rankings, today officially announces its first visit to Australia, attending PAX AU in Melbourne on October 27th – 29th.




OCAU Forums now on xenForo! (12 Comments) (link)
Monday, 23-October-2017 22:26:41 (GMT +10) - by Agg


You may have already noticed that our forums are back up and running on nice shiny xenForo! Actually they were available from yesterday afternoon but it took me a while to get the news page working. :) Still a few wrinkles to iron out and work to be done on themes etc, but so far the response seems very positive. Check 'em out!




Monday Night Reviews (0 Comments) (link)
Monday, 23-October-2017 21:35:26 (GMT +10) - by Agg


Motherboard & CPU:
AMD Threadripper vs. Intel Core i9 CPUs Clock for Clock on Tweaktown.
ASRock Z370 Taichi on TechPowerUp.
MSI Z370 GODLIKE GAMING Motherboard on Tweaktown.

Audio Visual:
TUNAI Drum Earphones on APHNetworks.
Reolink 5MP Security Camera on OCClub.

Storage:
Seagate IronWolf 4TB NAS HDD on MadShrimps.
Western Digital Red WD100EFAX 10TB Hard Drive on APHNetworks.

Portable & Prebuilt:
Zotac ZBOX PI225 Pico on FunkyKit.
Dell Inspiron 13 7000 2-in-1 on TechSpot.
Samsung Galaxy Note8 on TechARP.

Misc:
Sengled Element Classic LED A19 2700K 9W Smart Bulb on BigBruin.
VertDesk v3 standing desk on BabelTechReviews.



All original content copyright James Rolfe.
All rights reserved. No reproduction allowed without written permission.
Interested in advertising on OCAU? Contact us for info.

Recent Content


Getting Started with Arduino


ADATA Ultimate SU800 256GB SSD


FSP Hydro 700W and Hydro G 850W PSUs


Crucial BX200 SSD


ADATA SP550 240GB SSD


Lexar Jumpdrive M20i Flash Drive


Lexar Jumpdrive M20c Flash Drive